Little Ella was born with a condition that paralyzed her from the waist down. She was ecstatic to receive a Barbie doll that uses a wheelchair – just like her!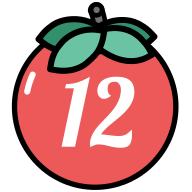 Anastasia Arellano
Every little girl deserves to grow up seeing themselves positively represented in the media and pop culture. That is why a push for diversity is so important. It's a topic that is very close to my heart, as a growing Mexican-American girl, it was very far and in between that I'd ever see a Latina exist or be positively portrayed in the media. But, thankfully, the times are changing and there is more of an embrace for diversity of all kinds.
According to Good Morning America, two-year-old Ella Rogers was recently surprised and delighted to be gifted a Barbie doll that looked just like her. You see, Ella was born with a birth defect known as spina bifida, which occurs when the spine and spinal cord don't properly form. It's not something that you would readily see portrayed anywhere, so this moment for that young girl was particularly special and quite the victory for diversity.
Barbie gets more diverse with a new wheelchair update! A lot of children will be really happy to see this in their future campers, Dreamhouses and other Barbie homes!! https://t.co/GORleWaUKC pic.twitter.com/4iOrzmXlM8

— MoveMobility (@mobility_move) March 6, 2020
The tender moment was captured on camera by Ella's parents, Lacey and Bobby. Because of her spina bifida, Ella is paralyzed from the waist down and must use a wheelchair to get around. Much to her amazement and awe, her Barbie has a wheelchair as well. Needless to say, her new Barbie has become her favorite toy. She's so happy and smiling every time she plays with it.
As her mom, Lacey, explained to Good Morning America, "She adores it. It's a Barbie that's just like her. It's special because she can relate… They went as far to make the brakes actually work on the wheelchair which astounds me."
Many of you have asked "what ever became of Mattel?" Welllll, they reached out to me on Friday and would like to share Ella's picture and story on the TODAY SHOW!!! 🙌🏻 it will be a live segment on Saturday between 7am-9am on NBC 4! I hope you all watch and record!!! We are soo very excited!!! ❤️❤️I can't believe this… 1K views!!! AND 9 shares! THANK YOU, THANK YOU to all who have shared and watched this video! Please feel free to share as you wish! 😘

Posted by Lacey Brown-Rogers on Tuesday, February 4, 2020
The road to life for Ella was not an easy one. When she was only 24 weeks pregnant, Lacey was told her child would be born with spina bifida. The Rogers family's tragedy didn't just stop there. The couple were expecting twins, but sadly, they lost one of the babies one week before Lacey was due to give birth. As anyone can imagine, it was a very, very crushing experience.
"It was surreal because we were having twin girls. We were excited. Then when we lost her sister and my pregnancy kind of went downhill after there. I was afraid I'd lose [Ella] too," Lacey shared.
Fortunately, their baby girl Ella survived and was born on the 3rd of August. Besides spina bifida, Ella also has a diagnosis of Chiari malformation. This is categorized as a condition in which the brain tissue developed into the spinal canal, causing delayed speech. For now, Ella is able to communicate with her family via sign language. She is regularly attending speech, physical, and occupational therapies.
Despite everything she has had to overcome, as her mom explains, Ella remains the absolute "happiest baby."
If you would like to watch the full interview you can watch it here:

Posted by Lacey Brown-Rogers on Thursday, February 27, 2020
And this is why we definitely need much more diversity not only in media but in toys as well.
SKM: below-content placeholder
Whizzco for 12T