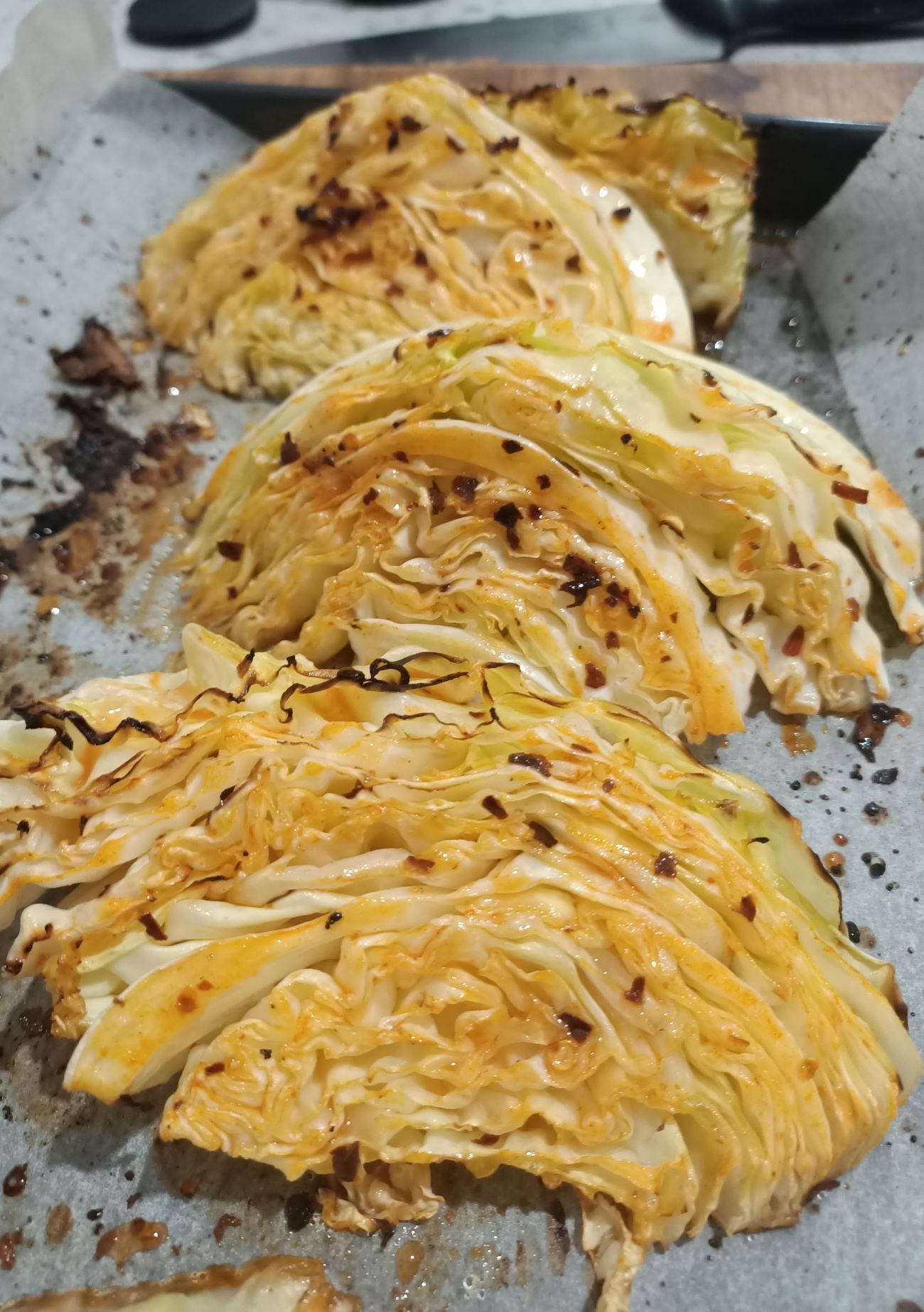 Cabbage is a brilliant vegetable. On its own, green cabbage is gently sweet, if somewhat bland, but it transforms when combined with any array of flavors. As a lover of all things spicy, one of my current favorites is an easy preparation of cabbage baked on a sheet pan in a sauce of lime juice, sriracha hot sauce, and honey. It's a delectable, inexpensive dish made from basic pantry staples that create a truly show-stopping side show.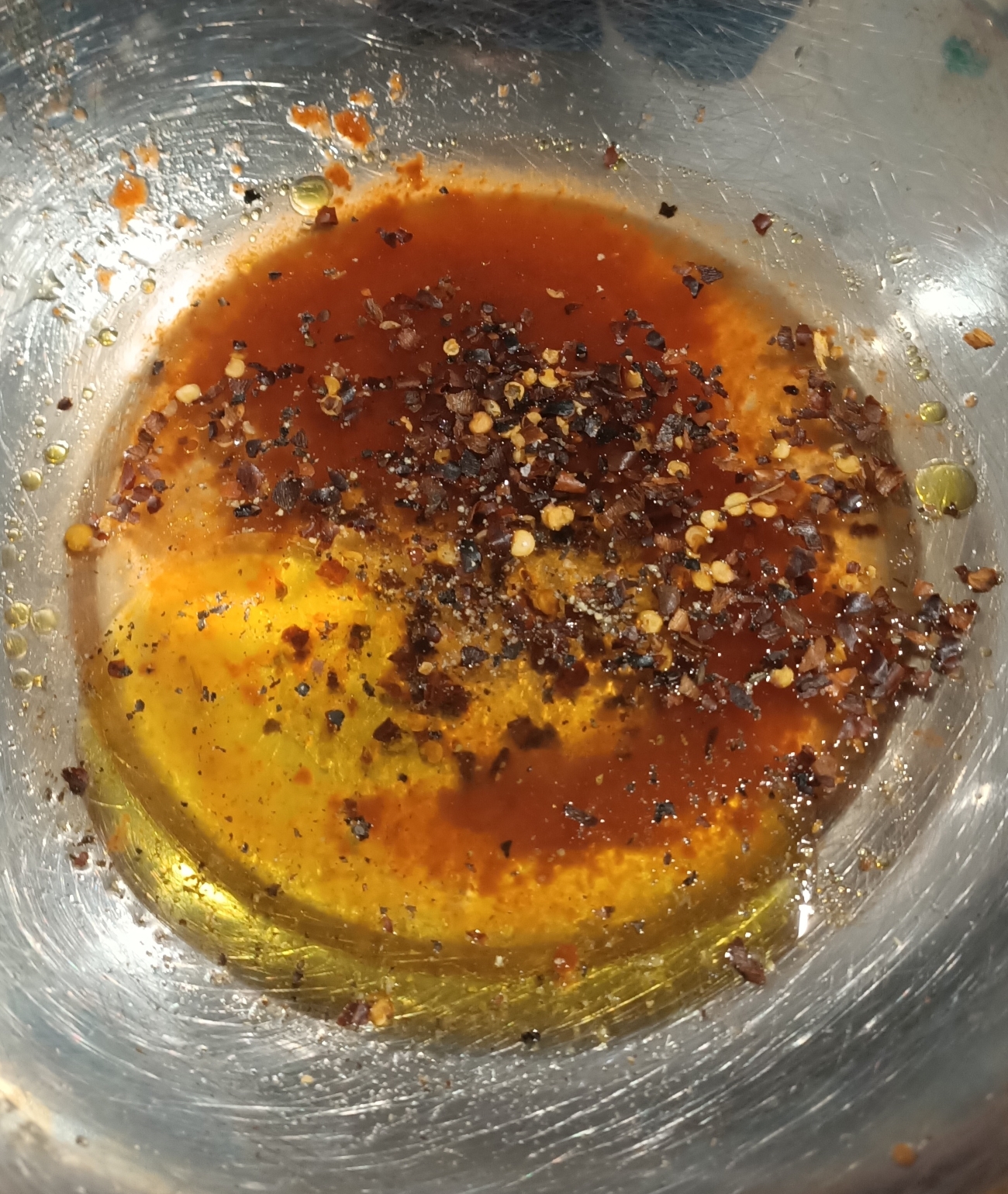 While sriracha is the main source of warmth, the chili flakes add more heft, plus a sexy visual element that works well with the green cabbage. While you could certainly go without, I've found that using honey (or raw sugar in a pinch) provides a useful flavor balance and beautifully layered aroma. The melding of flavors create a deep, subtly warm sauce that soaks right into the creases of the vegetable so that every possible surface of the leafy cabbage is coated in flavor. Spicy Baked Cabbage is an excellent side dish for Asian food, grilled meats and seafood.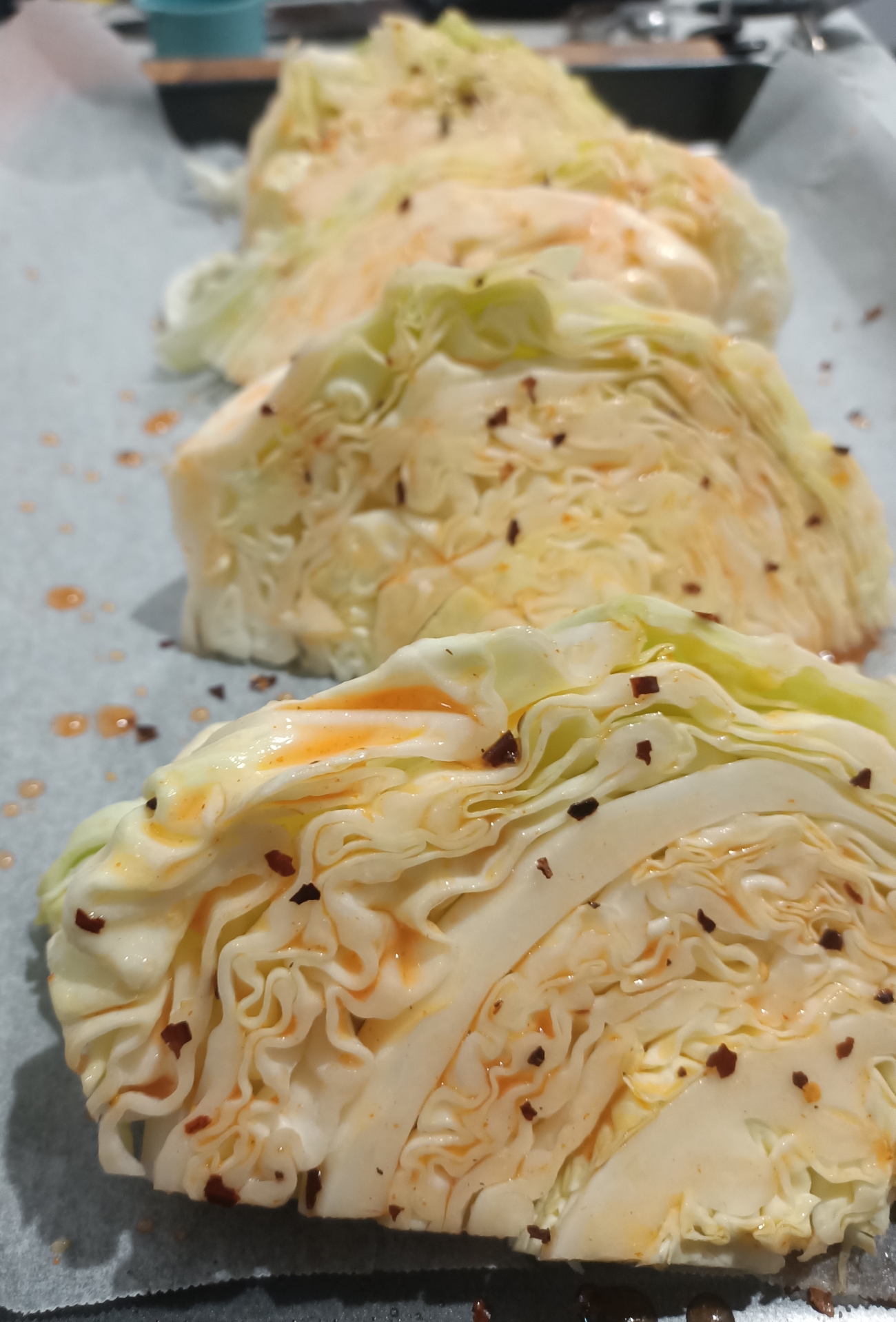 Baking cabbage is straightforward (twenty minutes with a repaint and turn at the midpoint), but how you serve up the dish can create versatility in how it tastes. I like to serve this in a variety of ways depending on the meal. The wedge cut has a hearty steakhouse vibe, while shredded or chopped into ribbons gives this spicy cabbage a certain elegance. Personally, I like to give the cabbage a good smattering of soy sauce as a finishing touch. The umami flavor of the soy sauce adds something special at the end, and takes the taste experience to another level. I also enjoy adding dry fried noodles to add a pleasant, crunchy texture to the more yielding cabbage.
This is a delicious, easy side plate. While it suits the spice lover, those with a more subtle palate can also enjoy this spicy baked cabbage.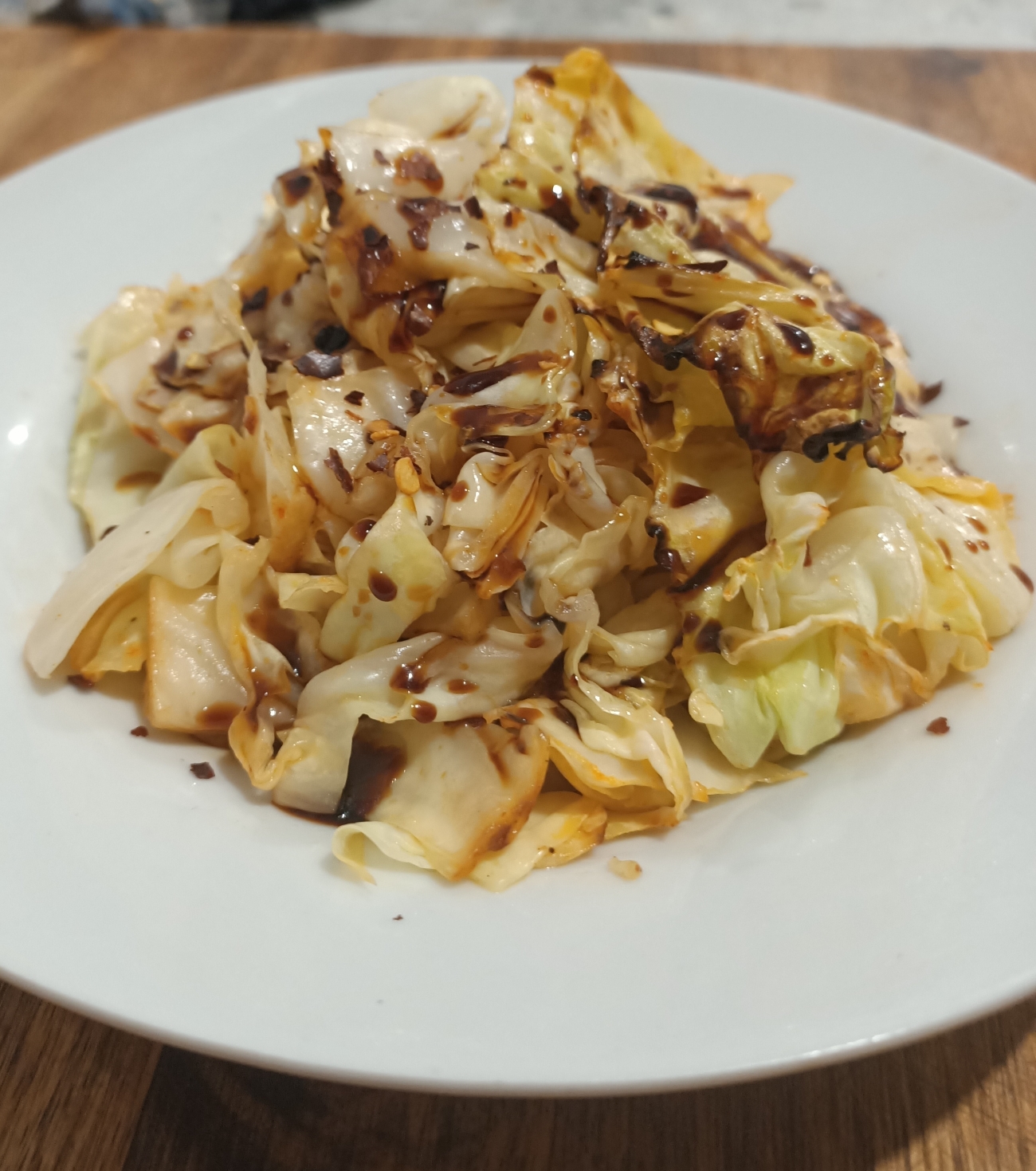 Spicy Baked Cabbage
Serves 4-6
10m prep time
20m cook time
Ingredients
1/2 green cabbage, outer leaves removed
1 teaspoon olive oil (or similar)
1/4 cup lime juice
3 teaspoons sriracha hot sauce
3 teaspoons chilli flakes, more to taste
3 teaspoons honey
Kosher salt and black pepper, to taste
Preparation
Pre-heat the oven to 450°F. Remove core from the half cabbage and cut into four similarly sized chunks.
In a mixing bowl, combine sauce ingredients. Liberally paint both sides of each cabbage slice, making sure to cover creases.
Bake in the oven for 10 minutes, then remove cabbage and re-paint with sauce on both sides.
Cook for a further 10 minutes, or until cabbage started to brown on the outside.
Serve immediately as cabbage chunks, or chop into smaller pieces with sweet soy sauce (Ketjap Manis), salt and pepper.
Recipe adapted from Kalyn's Kitchen
SKM: below-content placeholder
Whizzco for 12T