These are healthy AND indulgent, and we just can't get enough!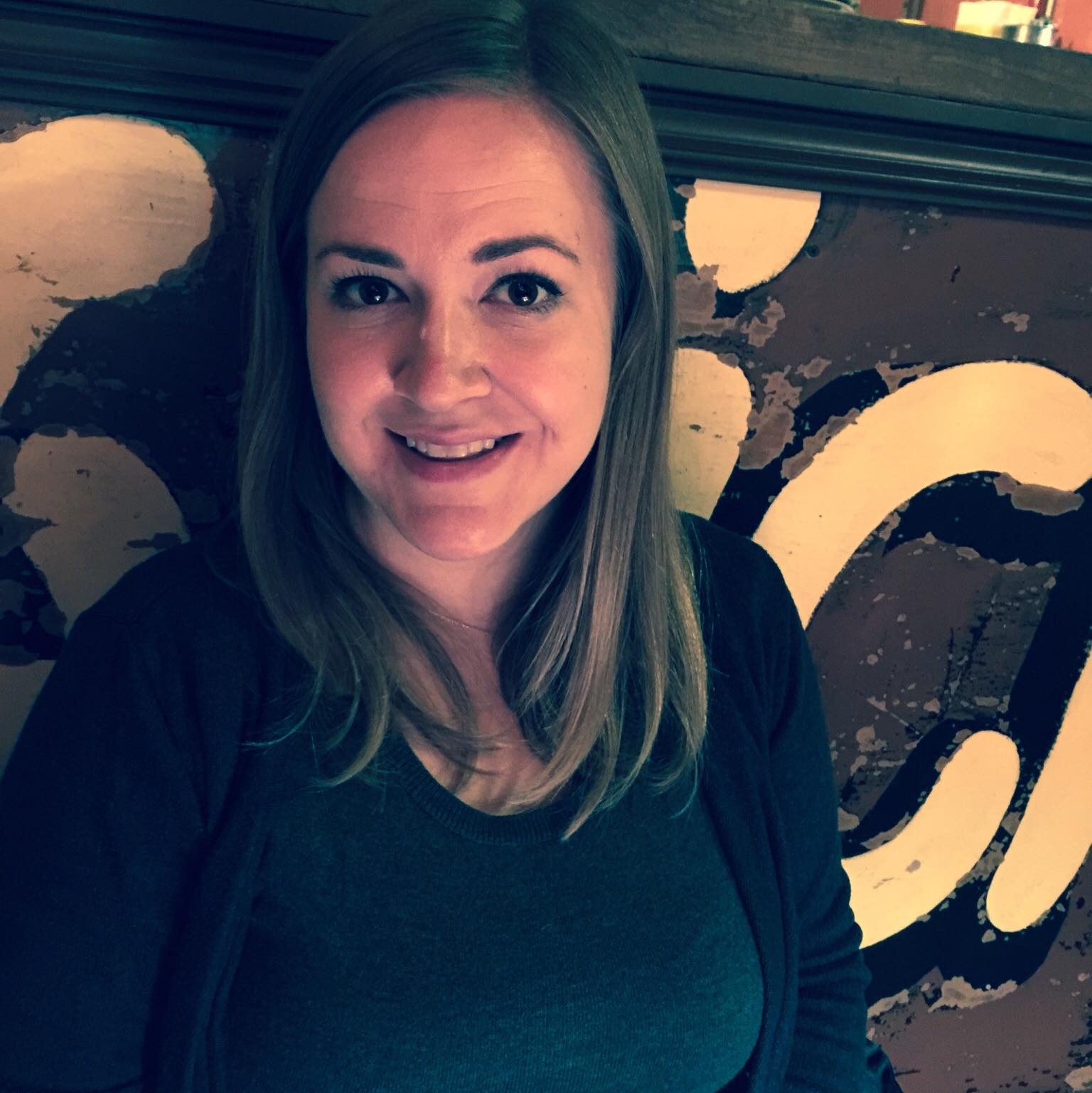 Kristy Norrell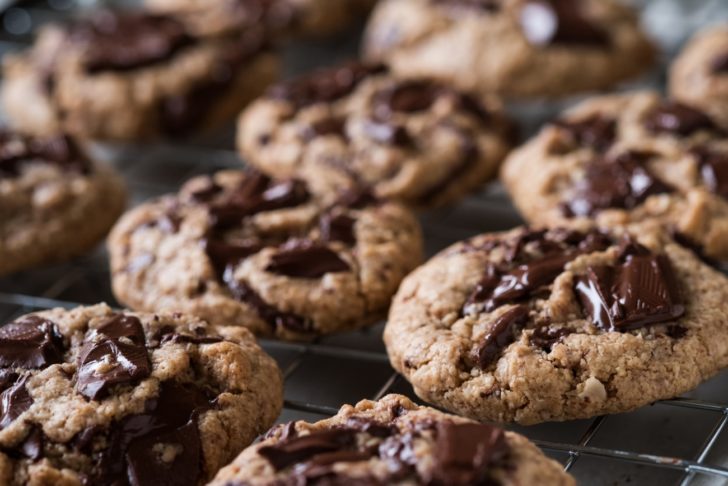 Though we have often wished that we could eat chocolate chip cookies every day, it hasn't been possible until now. Or maybe it's been possible, but it wouldn't have been the greatest thing for our health or waistline. But with these Sinless Chocolate Chunk Cookies, there's no need to worry. These cookies are flourless, have no butter, and have no refined sugar, but you wouldn't know it when you bite into one. They are totally delicious and we must say, they certainly don't taste sinless.
Instead of flour, these cookies rely on oats that are blended until they resemble flour. (We promise it's really simple and only takes minutes!) To create the oat flour, all you do is toss some oats into a blender or food processor and pulse until they turn into powder. And just a heads up, you want to measure out your 1 1/2 cups of oat flour for the recipe after it has been blended, not before. Oats make a perfect base for this cookie and lend them a really nice flavor, and we just love that they are heart-healthy and high in fiber too! Chilling the dough keeps the cookies from flattening out, so don't skip that step.
These do have just the teensiest little bit of brown sugar, but it's the least very amount we could get away with that still makes them taste like an indulgence. Don't skimp on those few tablespoons, because they just won't taste like cookies. We've used dark chocolate to keep the sugar count lower, but using a chocolate bar chopped into large chunks ensures that there is still a rich chocolatey flavor running throughout. We couldn't be happier about these healthy cookies. Healthy cookies may seem like an oxymoron, but that couldn't be further from the truth. Just because they're good for you, doesn't mean they can't taste great. Give these a try and you'll see what we mean.
Chocolate Chunk Cookies
Serves 20
1 hour inactive, 20 minutes active
Ingredients
1 1/2 cups oat flour (rolled or old-fashioned oats, blended - see instructions below)
1/2 cup coconut oil, melted and cooled
6 oz. dark chocolate bar, coarsely chopped
4 tablespoons light brown sugar, packed
1 large egg
1 1/2 teaspoons vanilla extract
1/2 teaspoon baking soda
1/2 teaspoon cinnamon
1/4 teaspoon salt
Preparation
To create oat flour: place oats in a blender or food processor and blend until they resemble flour.
When ready to bake, preheat oven to 350°F and line a baking sheet with parchment paper.
In a medium bowl, combine the vanilla extract, egg, brown sugar, and melted and cooled coconut oil. Mix until just incorporated.
Add oat flour, baking soda, cinnamon, and salt and beat to combine. Fold in chocolate chunks.
Cover bowl with plastic wrap and chill dough for at least 1 hour.
Once chilled, using a 2 tablespoon scoop, scoop balls of tightly packed dough onto parchment lined baking sheet. Make sure dough is packed in scoop or they may crumble.
Place in oven and bake until lightly browned around the edges, 8-10 minutes.
Remove and allow to cool on baking sheet for 2 minutes before removing to a wire rack to cool completely.
Adapted from Chelsea's Messy Apron.
SKM: below-content placeholder
Whizzco for 12T