Our interpretation of french fries really takes this burger to another level.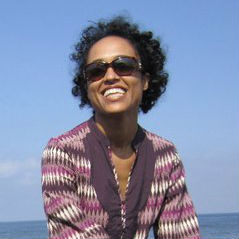 Sarah Cool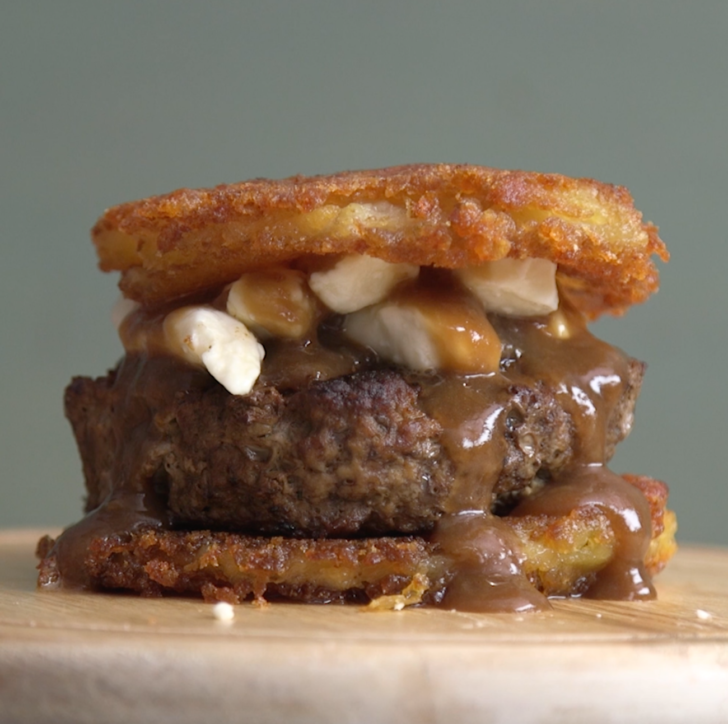 Maybe it's your "Cheat Day" or a special occasion. Or maybe you've just got a craving for a burger and fries. When the need for indulgence strikes, we usually want it to be something out of this world and this burger really hits it out of the park. Our fries and gravy burger is a thing of beauty – indulgent, gluttonous beauty. We've replaced the bun with a version of french fries, and instead of cheddar or swiss cheese on our burger, we've gone with cheese curd. No ketchup or mustard here, just salty brown gravy drizzled over the top of the cheese and topped with another potato "bun." It's greasy, messy, and beyond delicious. This is one of those meals where you just ignore the calorie count and dive right in.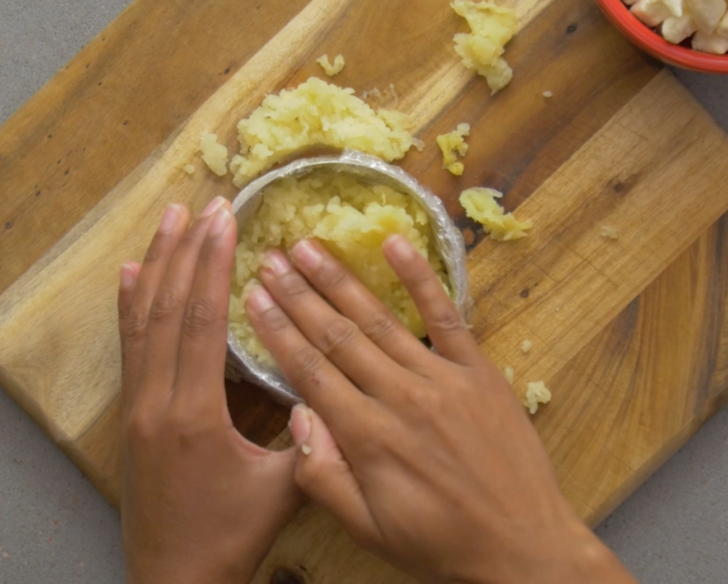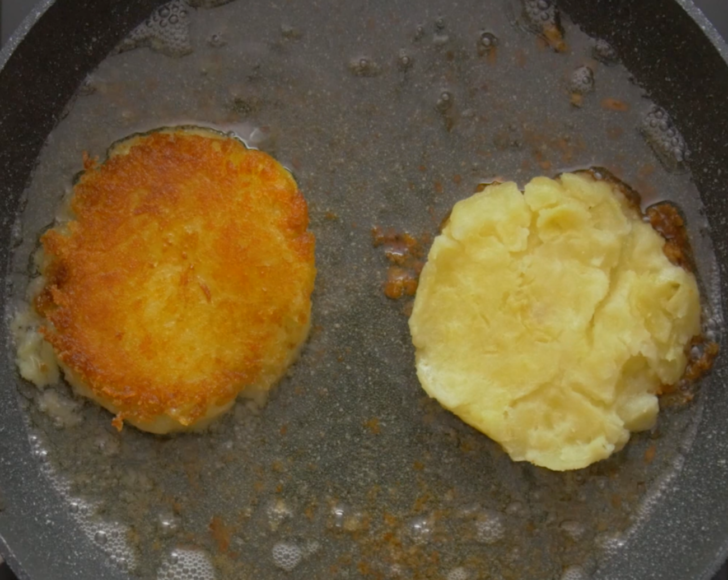 A great shortcut here is to use frozen shredded hash brown potatoes, but fresh potatoes definitely make a difference in terms of texture and flavor. We love the golden color of these Yukon potatoes, especially once they've been pan-fried to crispy yet creamy perfection. A savory ground beef patty needs just a little bit of salt and pepper as the seasoning but also gets a nice saltiness from those fluffy puffs of cheese curd. We couldn't stop here, though, and an absolute must is a spoonful of brown gravy and then one more potato bun. The finished burger is a real beauty – it tastes as indulgent as it looks, which is pretty darn good.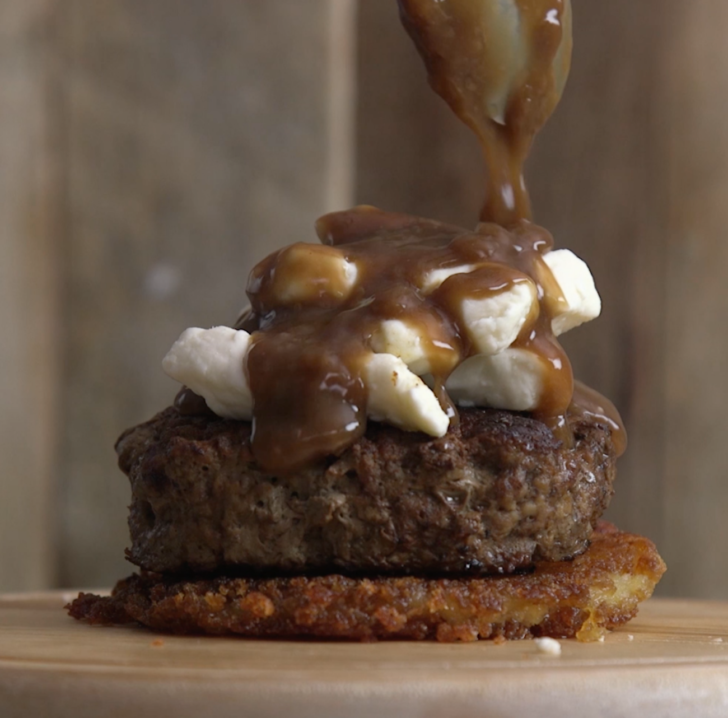 This is definitely a "no regrets" meal. When we want to indulge, we want it to be something amazing and this burger is unabashedly delicious and decadent. This will be messy for sure, so grab a stack of napkins and a cool beverage to help wash it down. Our fries and gravy burger is a fun spin on the usual hamburger and bun routine, and will definitely make an impression on our hungry bunch. When life calls for a splurge, then it's time to really pull out all the stops with a burger that will take care of the craving for something salty, cheesy, beefy, and potato-y.
Fries and Gravy Burger
Ingredients
2 large Yukon gold potatoes, peeled, boiled, and shredded or 1 (30 oz) package frozen hash brown potatoes
3 cups cheese curd
4 hamburger patties, cooked
1 (.87 oz) package brown gravy mix, prepared
Preparation
Shred cooked and cooled potatoes with a cheese grater. Press shredded potato into a plastic wrap-lined 4-inch round cookie cutter to form potato "bun." Pan fry potatoes over medium heat in an oiled pan until golden, flip and cook on opposite side. Place cooked potato buns on a paper towel to drain excess grease.
To build burger, place a cooked hamburger patty on top of one potato bun. Top with cheese curd and drizzle with prepared brown gravy. Top with second potato bun. Grab a stack of napkins and enjoy!
SKM: below-content placeholder
Whizzco for 12T