Guaranteed to wow your guests. And your tastebuds.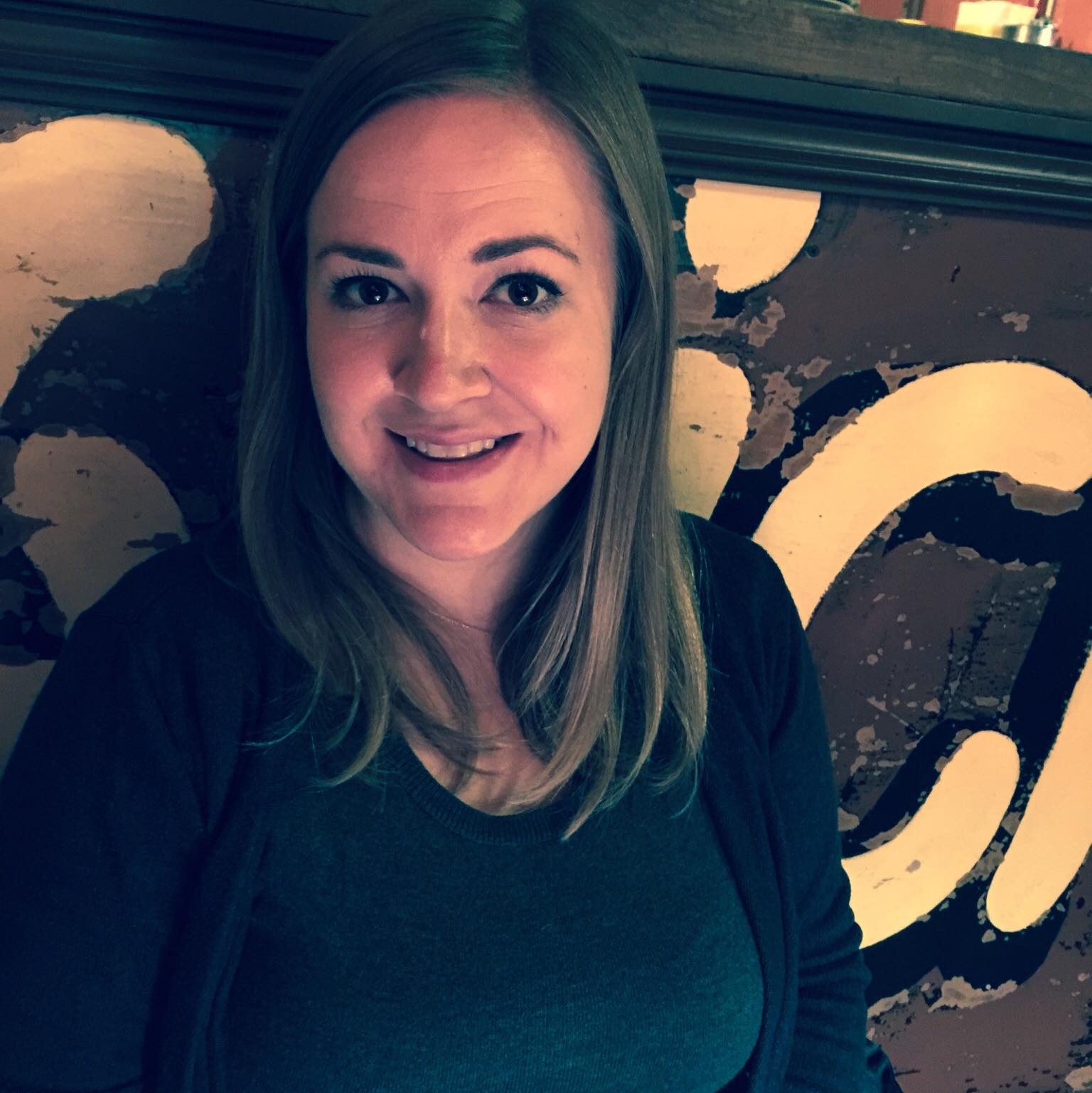 Kristy Norrell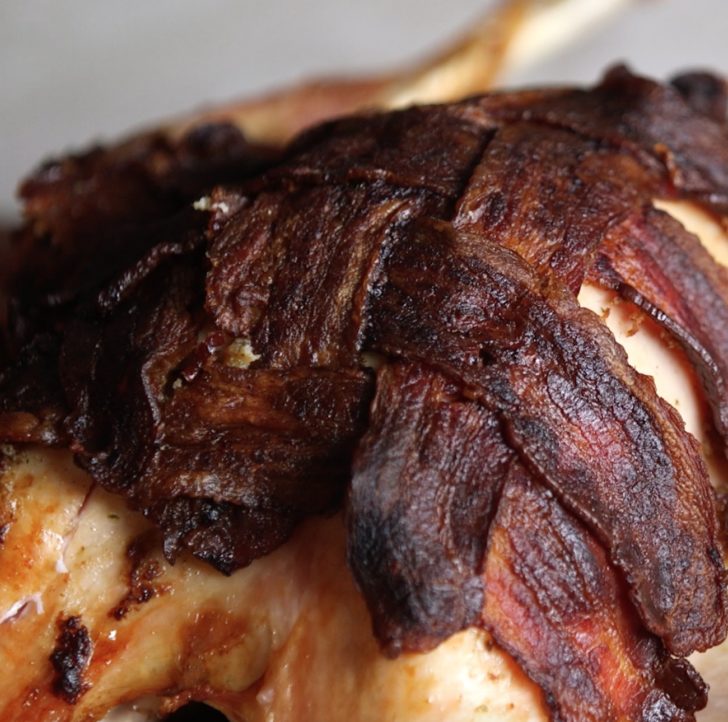 Every year, we look for a method that will give us a perfectly moist and flavorful turkey to wow our Thanksgiving crowd, and we're sure that you're no different. Well, this year, we have definitely found it. We might have outdone ourselves with this one! This turkey is topped with a lovely lattice of bacon, and while it might be an exaggeration that bacon makes everything better, it certainly does just that for the humble turkey. This method of cooking turkey ensures that the bird is juicy and full of smoky, savory flavor. We just might turn to this recipe every year from here on out.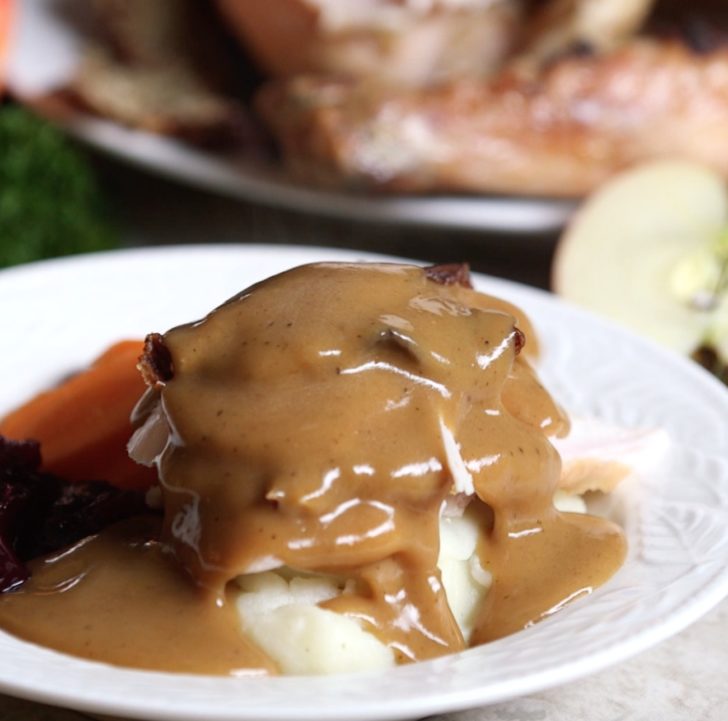 You see, aside from the braided bacon topping that crisps up as the turkey roasts, the bird is also slathered with a bacon butter that imparts a whole lot of amazing flavor. (Yes. We said bacon butter. And yes, it's chock full of fresh herbs and is as good as you think it sounds.) The finished product might look a little daunting, but we promise it's actually a really simple process.
We like to start by salting the turkey and chilling it overnight in the fridge (which is basically a dry brine). This draws out the excess moisture and allows the now-salted turkey juices to be reabsorbed back into the meat. That means that every bite of turkey is well seasoned and it also gives you a crispy, brown skin in the end. After rinsing off any excess salt, you just slather the bird with the flavored butter you've made, top it with some extra bacon, and pop it in the oven. Gauranteed turkey success.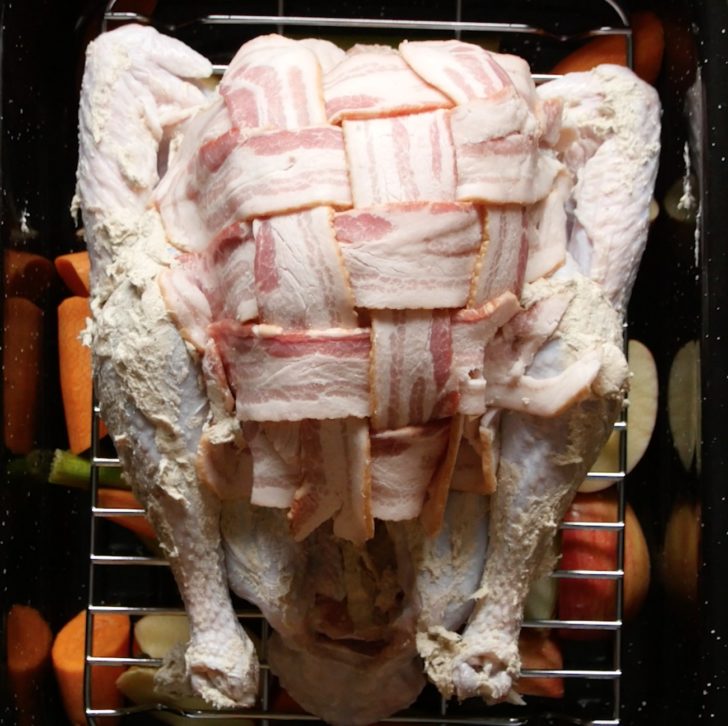 The other bonus of the bacon here is the flavor it gives to the gravy. It just might be the best gravy we've ever had. We use our Perfect Gravy Recipe, and it works like a charm. Happy feasting, everyone!
Bacon Braided Turkey
Ingredients
1 turkey
kosher salt, as needed
1 1/2 pounds bacon
1 cup (2 sticks) butter
1 teaspoon fresh sage
1 teaspoon fresh parsley
1 teaspoon fresh thyme
3 large carrots, roughly chopped
3 ribs celery, roughly chopped
1 large onion, roughly chopped
2 red apples, roughly chopped
Preparation
When ready to bake, preheat oven to 450°F and line a large baking pan with foil and set aside a roasting rack.
Salt turkey inside and out. Cover with plastic wrap and place in refrigerator to chill overnight. When ready to cook, remove bird and rinse salt off. Pat bird dry with paper towel and set aside.
Roughly chop 1/2 pound of the bacon and place in a food processor. Add butter, sage, parsley, and thyme, and pulse until a thin buttery paste is formed. Smear bacon butter inside and out of bird. Braid remaining bacon pieces over the top of the bird.
Place chopped veggies in bottom of roasting pan and arrange roasting rack over the top. Place bird on rack. Bake for 30 minutes, then reduce heat to 375°F for remaining cooking time (about 15 minutes per pound or when turkey reaches 155°F internal temperature).
Remove from oven, tent with foil, and let rest at least 2 hours before carving. Serve with gravy made from drippings. Enjoy!
For our perfect gravy recipe, click here.
SKM: below-content placeholder
Whizzco for 12T