With summer almost here and romance being unleashed across the warming, re-opening United States, now is the time to get your picnic food plans in place to wow stomachs and hearts.
The following batch of fun foods will give your picnic ideas the chemistry boost to make your date away from home easy, enjoyable, and filled with heart emojis.
What I've focussed on in this list are old favorites, simply made (or stored) worldly options, and new takes on the classics, that emphasize versatility and togetherness.
Whether you are hiking a gorge, rafting a river, or hanging out in New York's Central Park, they'll make easting with that special person a memorable occasion.
1. Fresh Strawberries and Chocolate Sauce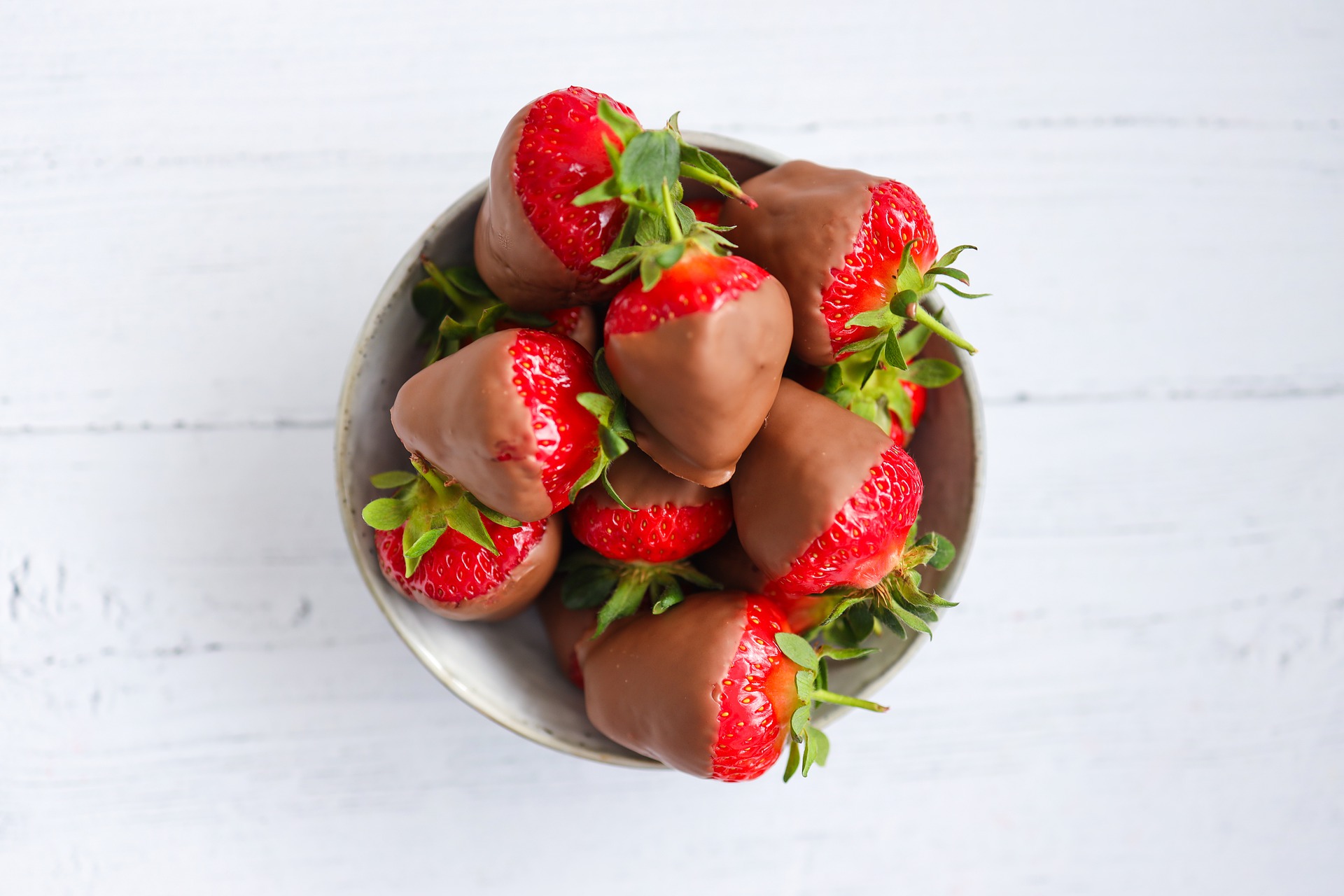 Unless you have an allergy to either, this combo should be in everyone's playbook for romantic summer foods. Strawberries and chocolate are tasty, portable, and reasonably mess-free, with a range of chocolate, white choc and caramel sauces available in small servings for those looking for different desserts.
You can break these out to share at the end of your picnic, with little worry of melting or spoiling, unlike fancy cakes or ice cream sandwiches. And you don't have to lug a cooler around with you, so it makes that hike along the trail or river much less demanding.
2. Ham and Cheese on Rye Salad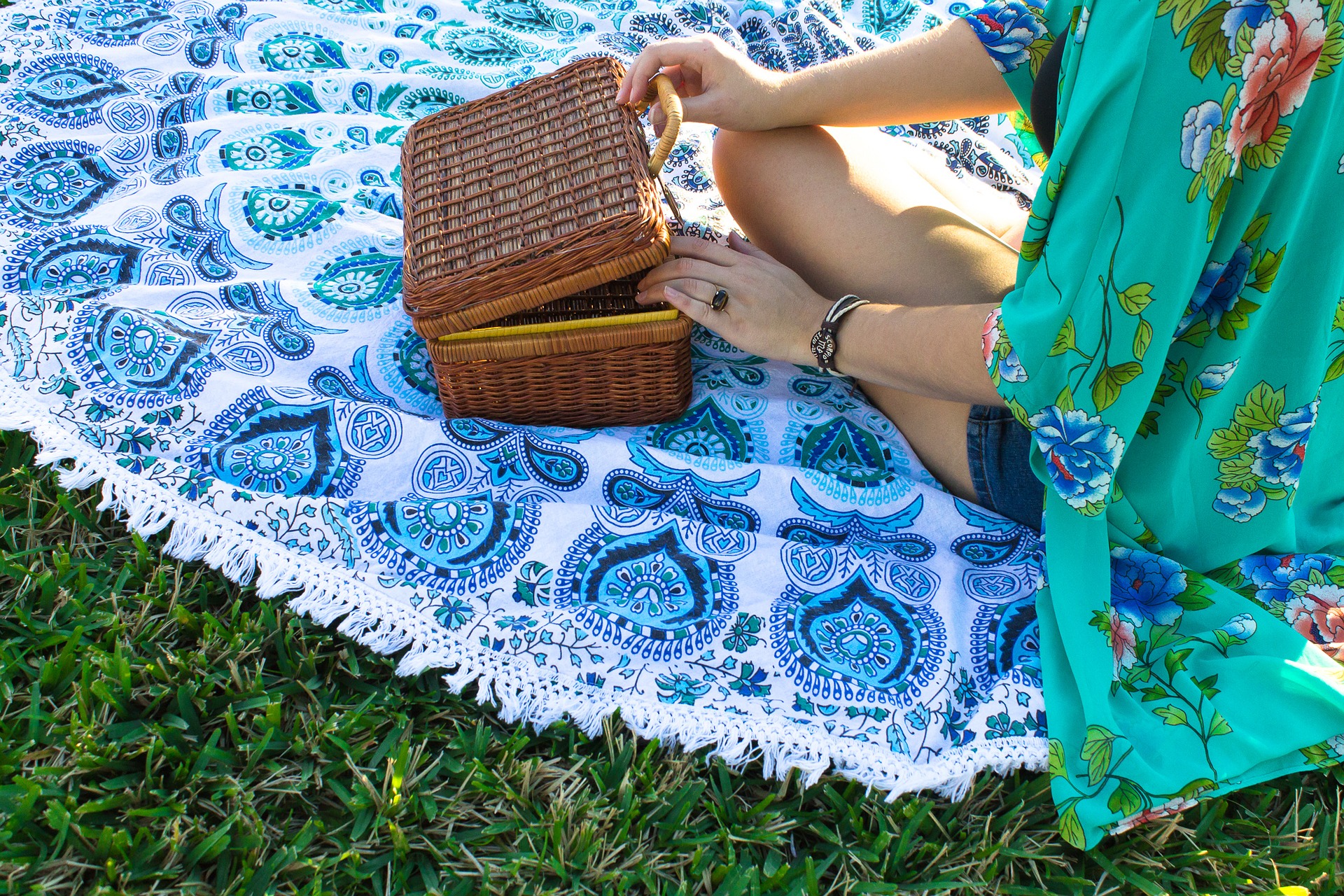 A great ham salad sandwich might get spoiled before you open up your backpack or basket for a romantic picnic. The artfully made sandwich you slaved away on, could get squashed, jostled, or get soggy, or eaten too early by a ravenous date.
One way to counteract this is to turn your ham, cheese and leaves sandwich on rye into a salad. You can store it simply, keep your ingredients fresh and crisp, and pack all the condiments you need to make your salad pop.
Just take simple sandwich ingredients: two thick slices of rye, handfuls of spinach or rocket leaves, grated carrots, sprouts, a hunk of sliced ham off the bone (or the protein of your choice), Swiss cheese, and ripe avocado.
Cut everything up roughly, throw in some cherry tomatoes, pine nuts (walnuts or unsalted cashews also work) for a bit of crunch, then put the mix into a salad container, and you are good to go.
Make sure you take a couple of different dressings. I prefer a Dijon or seeded mustard mixed with lemon juice and olive oil, and a balsamic vinegar option with a dash of hot chilli to zing everything up.
The object of your affections will be mightily impressed when you brandish this unique 'sandwich' variation, after the long walk, hike, or drive to the scenic lookout you've chosen to enjoy together.
Recipe adapted from Food and Wine
3. Copycat PF Chang's Lettuce Wraps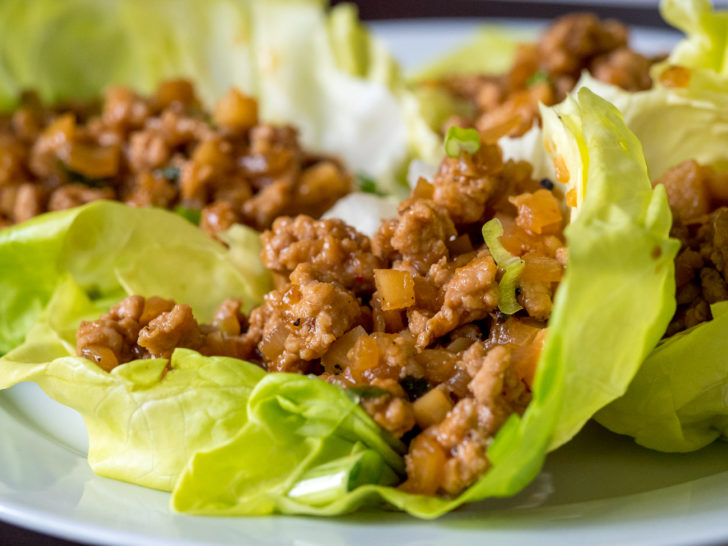 Check out this killer 12 Tomatoes adaptation of the classic PF Chang's lettuce wrap recipe.
It's a top-tasting, simply crafted date food, that's perfect for picnicking – you can pre pack them up, or keep everything airtight and then mix and match as you go while chilling out on the blanket.
The prospect of lettuce wraps (or tacos and duck pancakes) also brings back sound dating advice from my youth: you know the type of person you are dating by the way that they eat san choy bao!
4. Dolmades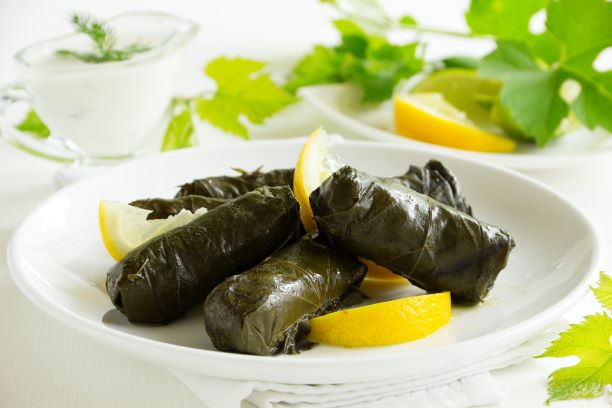 Dolmades are a traditional Greek dish usually made of vine/ grape leaves (or cabbage), that are stuffed with a delicious mix of rice, herbs, and flavors.
Dolmades are shaped into little rolls – about the size of a big thumb – and boiled until tender, then stored.
You can make them yourself, or buy Dolmades in easy open tins that are air and watertight. You can open them at any time you want, with little mess or fuss, which makes them a brilliant ready-made option for the food-loving picnic fan.
Be aware though, that Dolmades are often packed in an oil dressing, so you'll need to dispose of the mix, or re-purpose it to another part of your picnic meal.
Some dolmades recipe variations besides the vegetarian rice and herbs can also include minced meat and/or tofu.
Here's Australian gardening legend (and personal hero of mine) Costa Georgiadis on making homemade dolmades.
5. Charcuterie Board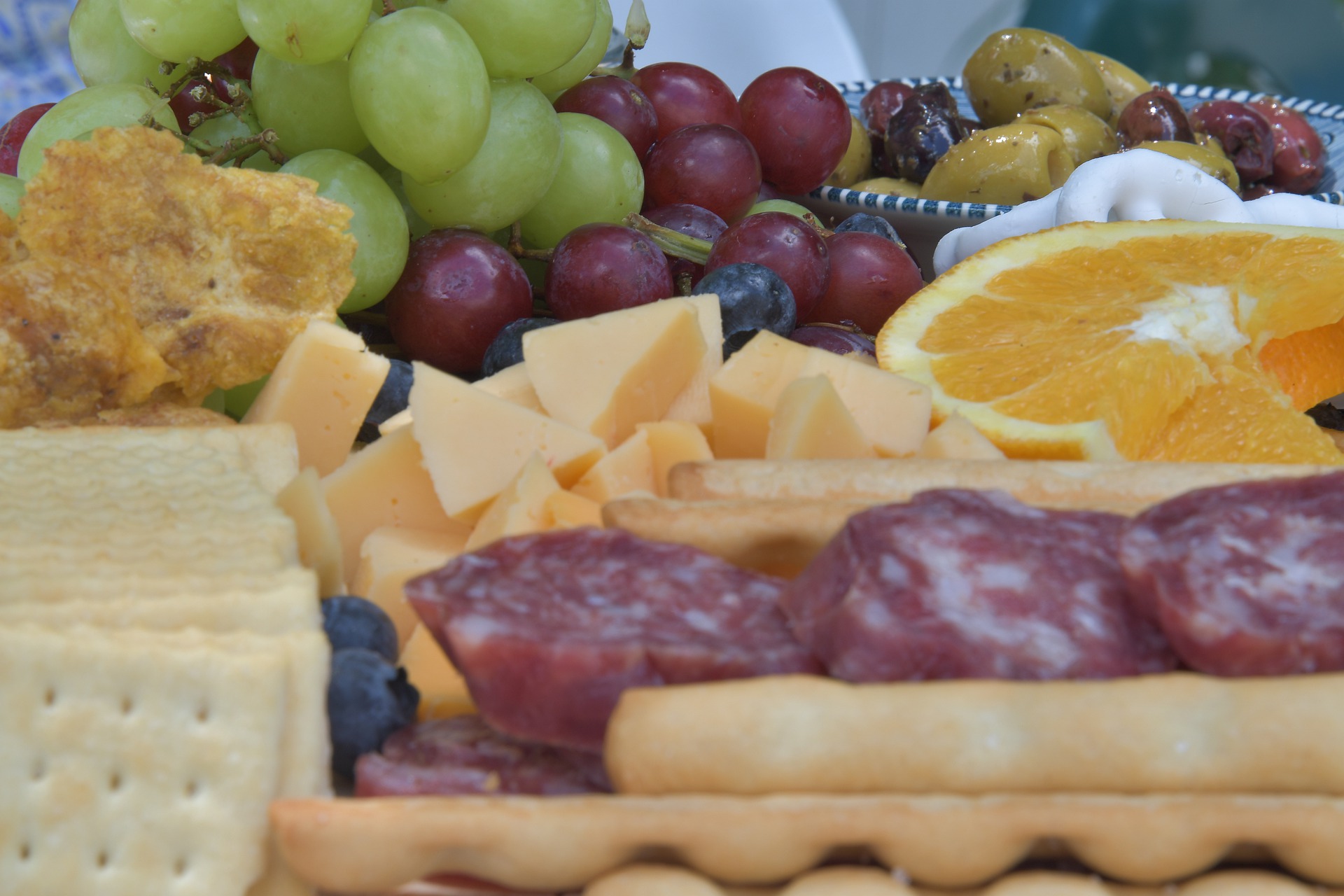 A picnic without a charcuterie board is no picnic at all!
Here's our great guide to making your own charcuterie board, while Natasha's Kitchen takes you through the step by step process of putting one together below.
Meat (or protein), cheese, and crunchy biscuit crackers. Love!
6. Thai Pasta Salad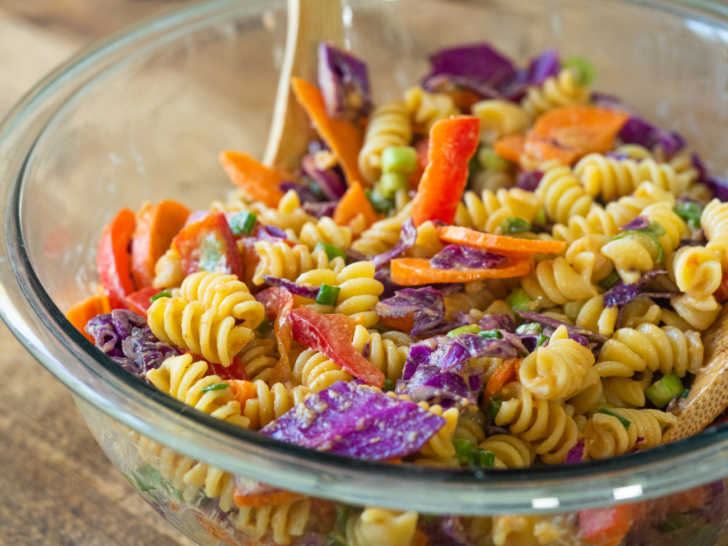 Look, a good pasta salad serves two purposes at a picnic, especially ones that involve a bit of walking and hiking to find that picturesque Instagram-worthy waterfall, pool, or mountain view.
Firstly, it has to taste great by balancing awesome ingredients into a textured mix of flavor, crunch, and color.
Secondly, a pasta salad needs to give you plenty of energy but without feeling heavy, either for some canoodling with your person or for intrepid movement along a trail or route.
This 12 Tomatoes Thai pasta salad is beautiful, not only for its fresh taste and fabulous brightness but also for its ability to hold up over time during a long day's walking.
With the peanut butter base and cool ingredients, it's the type of salad almost anyone can enjoy, and you can either premake it, or throw it all together when you are at your destination.
7. Vietnamese Banh Mi

If you are looking to impress your date with a brilliant and delicious premade sandwich, then it's hard to go past the Vietnamese Banh Mi, a tasty combination of pork, vegetables and chillies served on a crusty baguette.
I love banh mi so much it made the top three on my list of the world's best sandwiches! It's certainly one that will leave an impression.
8. Rocky Road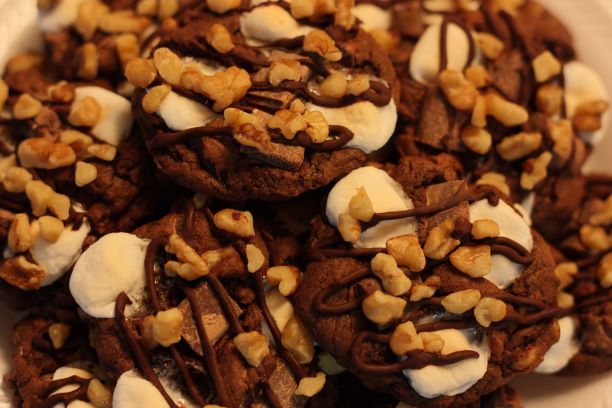 Tell me that once you've strolled through some beautiful gardens, climbed a winding path to the waterfall dreams are made of, or driven to that picturesque little art town 3 or 4 hours away, that you could say no to a couple of slices of beautiful rocky road.
No? Didn't think so!
9. Strawberry Basil Lemonade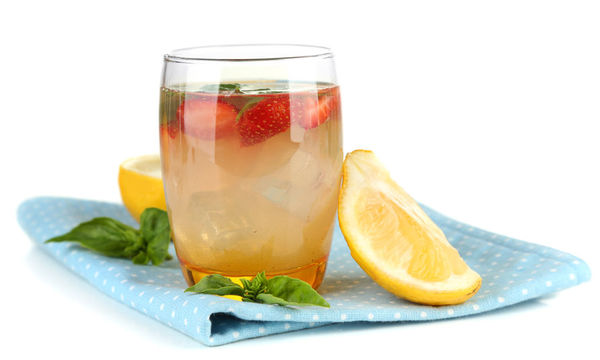 There's nothing quite like a refreshing lemonade, but adding some basil gives it a tasty twist brought on further by the addition of strawberry, which creates a sublime balance of sweet and sour flavors.
Highly enjoyable with or without alcohol, this refreshing lemonade is a great romantic drink!
Conclusion
Summer is here, and the opportunities are almost endless for beautifully delicious, interesting recipe options that bring an added dimension to your next romantic picnic.
Don't be afraid to test things out with new takes on old favorites and exciting flavors.
SKM: below-content placeholder
Whizzco for 12T