Want a change of scenery? Great Blasket Island, a remote island off the Dingle Coast in County Kerry, Ireland is looking to hire two people to manage four guest cottages, as well as a coffee shop during the months of April to October 2021.
Great Blasket Island is a stunning island that was abandoned back in 1954. Today, the guest cottages as well as the coffee shop, are owned by Billy O'Connor and Alice Hayes. They will pick two caretakers, who will, in turn, receive free room and board, as well as a stipend to be determined during your application.
Of course, as wonderful as it might sound to get away from it all, you need to remember that the island has no electricity or running water. Still, despite the lack of modern amenities, it's a very popular destination with tourists. During the summer of 2019, the island was visited by more than 400 people a day.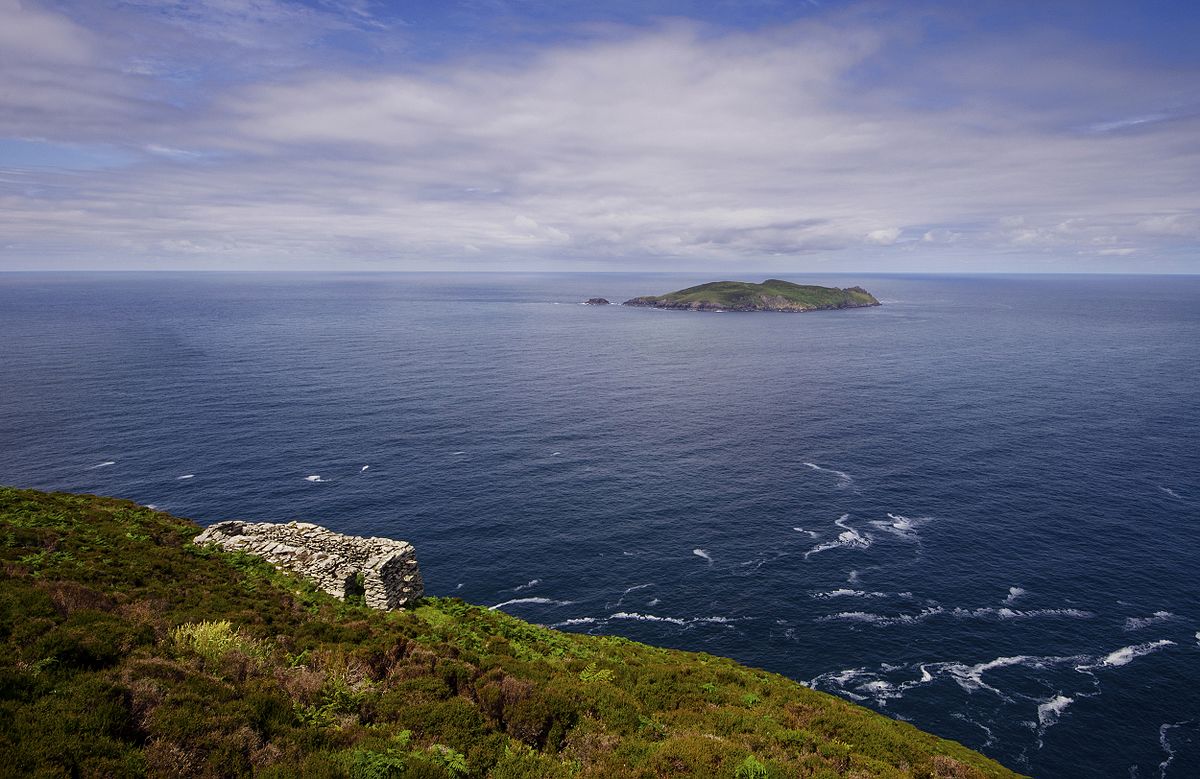 The job application is open to anyone from around the world, provided that they can speak fluent English and can also get the necessary work permit.
The job was tweeted about on the 15th of January: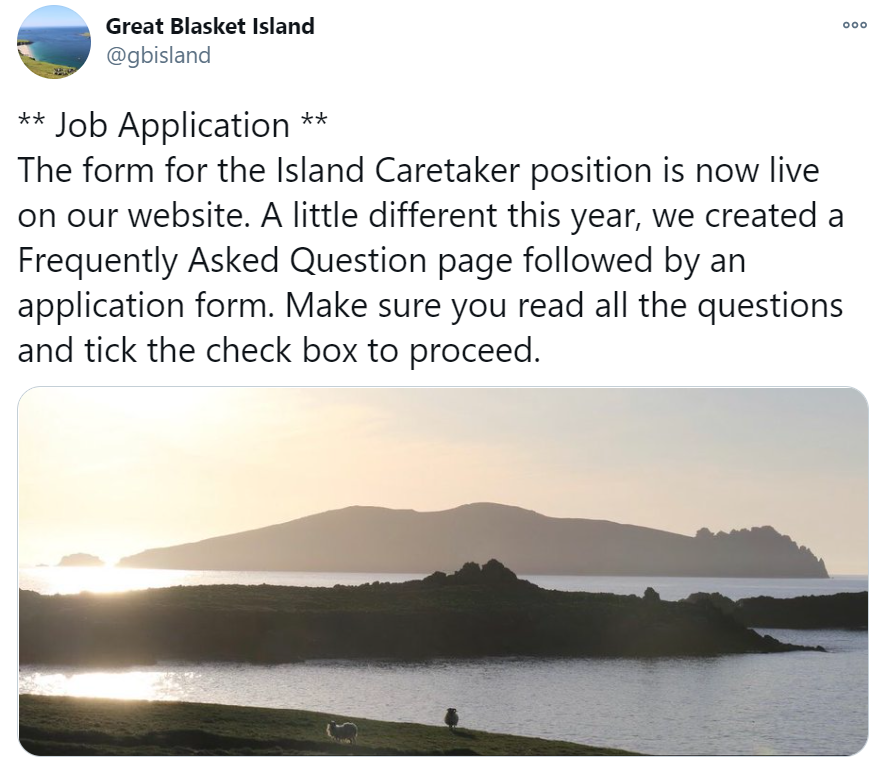 In 2020, Dublin couple Annie Birney and Eoin Boyle were the lucky two to get the position. However, because of the COVID-19 pandemic, certain changes did affect the job. For starters, the couple had to push back their move from April to June. Additionally, the coffee shop was closed due to social distancing restrictions.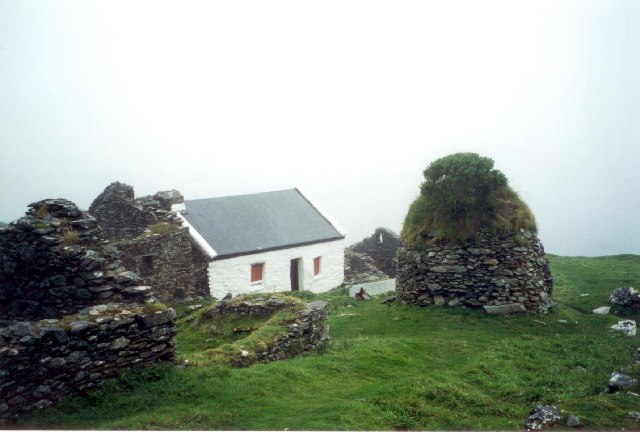 Still, they were kept busy enough preparing cottages for guests and picking up essential items for them at the pier. When they had the time off, the couple were able to enjoy plenty of fun activities such as swimming and hiking, as well as just being able to chill out in the surrounding countryside.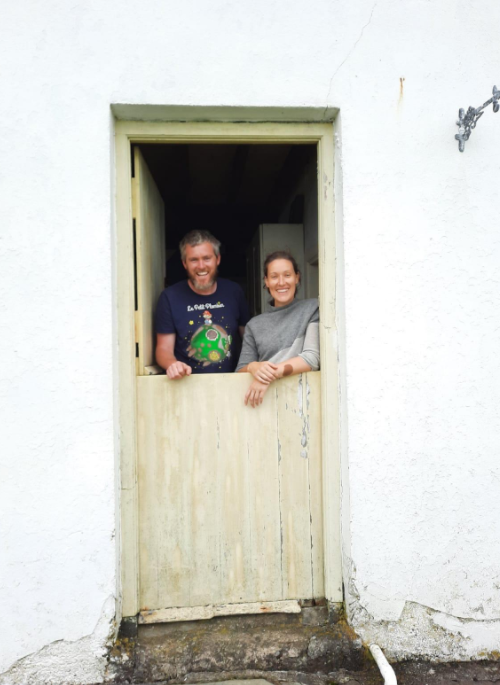 Last year, O'Connor and Hayes were overwhelmed by more than 45,000 applications, which means this year they'll be putting a cap on the number of applications accepted.
The deadline to apply is the 22nd of January. While the pandemic is still very much a concern, O'Connor and Hayes remain hopeful.
O'Connor said to The Irish Post, "We would like a duo of friends or a couple from abroad to get the jobs eventually as they would have a different perspective to bring, but with concerns around Covid-19, that will limit foreign applications, I would think. But maybe they would feel safer on the island as it is very remote."
You can review the FAQ and apply here.
SKM: below-content placeholder
Whizzco for 12T