Sweet Breakfast Treat: Red Velvet Pancakes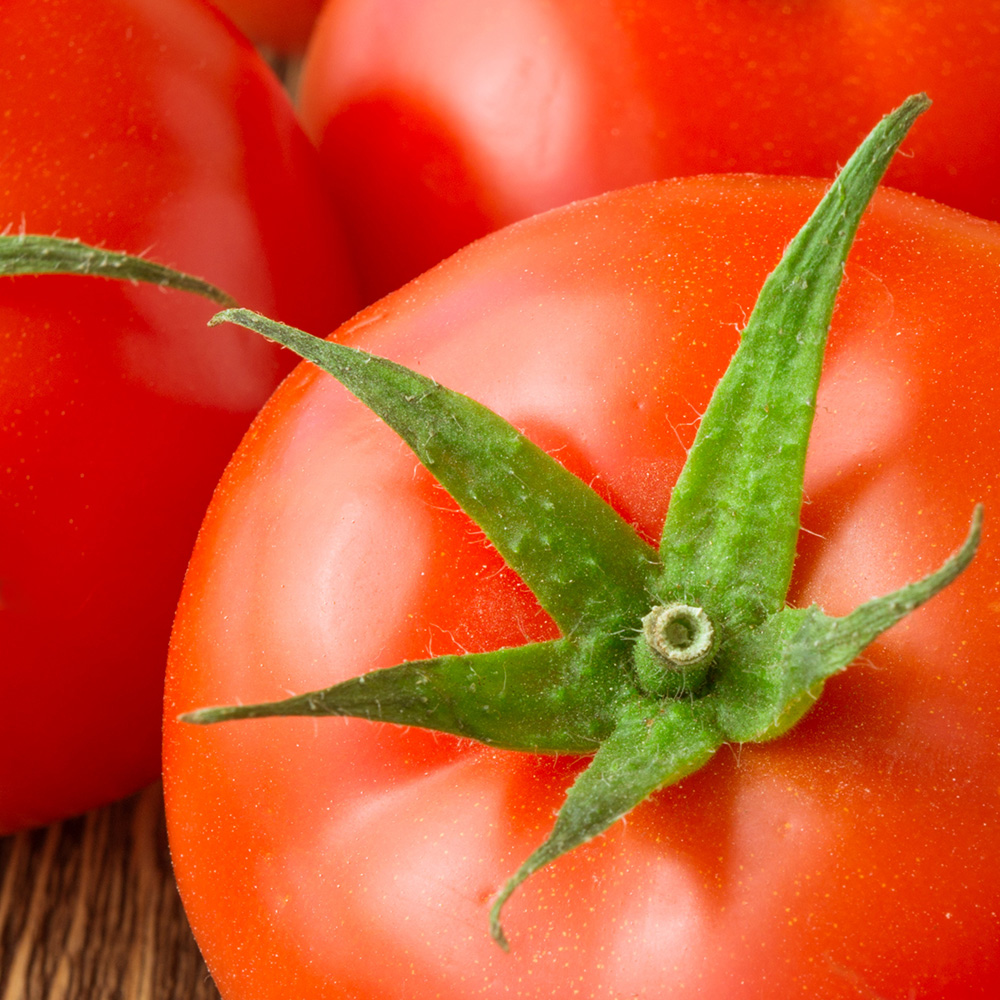 12 Tomatoes
Flowers and chocolates are nice, but starting any day with red velvet pancakes is another perfectly sweet surprise. With a bit of red food coloring and some cocoa powder – plus cream cheese for the signature drizzle you can transform the traditional pancake into something decadent.
You can add little candies, sprinkles, fruits, or chocolate chips to the pancakes, or keep it simple with a light cream cheese icing that pairs really well with the red velvet flavor. Though it looks and tastes a bit like dessert, it's still a super tasty way to start the day.These pancakes are a romantic treat to share with your significant other– and even kids love them, with their unique flavor and super sweet taste.
If you're out of buttermilk, here's a hint: Just put a tablespoon of lemon juice in a liquid measuring cup, then fill it to the 1-cup line with regular milk. After letting it sit for five minutes, voila! You've got buttermilk in a snap.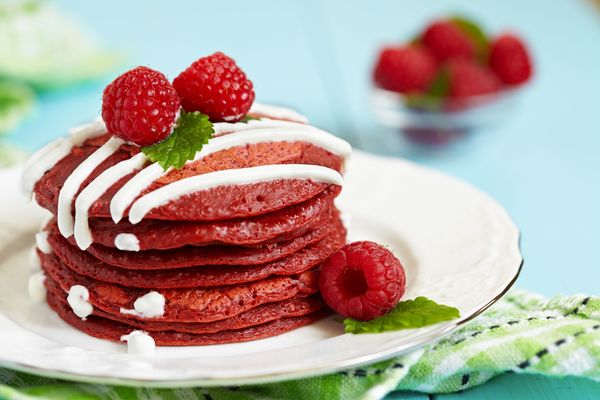 Red Velvet Pancakes
(makes 4 servings)
Ingredients
For the pancakes:
1 cup all-purpose flour
1 1/2 tablespoons cocoa powder
1 teaspoon baking powder
1/2 teaspoon salt
3 tablespoons sugar
1 cup buttermilk
1 tablespoon vinegar
1 egg
1 teaspoon vanilla
1 teaspoon red food coloring
For the cream cheese drizzle:
3 ounces cream cheese, softened
3 tablespoons butter, softened
1 cup powdered sugar
1/2 teaspoon vanilla
1/3 cup milk
Directions
Heat a large skillet to medium heat (grease with cooking spray if the skillet is not nonstick).
Combine the flour, cocoa powder, baking powder, salt, and sugar in a large bowl. In a separate bowl, mix the buttermilk, egg, vanilla, and vinegar, followed by the red food coloring.
Once the wet ingredients are blended together, add them to the large bowl of dry ingredients and mix everythinguntil evenly combined.
Separately, prepare the cream cheese drizzle by adding the cream cheese and butter to the bowl of an electric mixer (or in a large bowl using a hand mixer) and blend them for about two minutes, or until fluffy. Then add the powdered sugar, vanilla, and milk and mix everything together until youíve got a consistency you like (you can always thin it out with more milk).
Follow your own pancake preference when flipping these pancakes, or simply scoop about 1/4 cup of batter per pancake onto the skillet. Then, wait for bubbles to appear on the pancakeís surface (after about two or three minutes) and flip the pancake and let it cook for another two minutes.
Drizzle each stack of pancakes (or each individual pancake) with the cream cheese mixture and serve fresh from the skillet.
Enjoy!
Recipe adapted from Dinners Dishes & Desserts