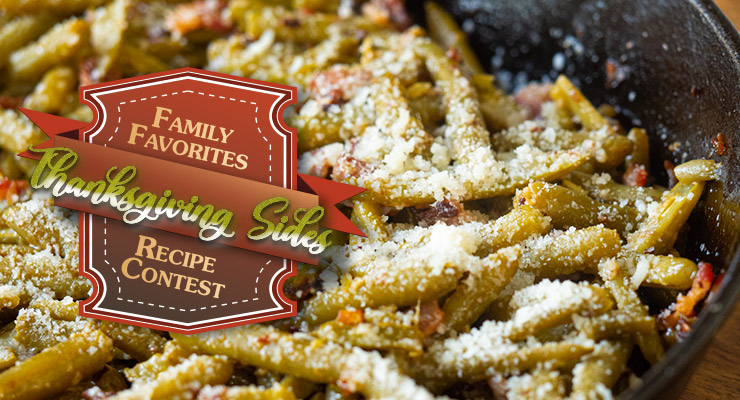 Sweet Potato Gratin
3 lbs sweet potatoes, peeled and thinly sliced (about 1/4-inch thick)
2 tablespoons unsalted butter
3 cloves garlic, minced
1 teaspoon fresh thyme leaves
1/4 teaspoon ground nutmeg
1 bay leaf
2 cups heavy whipping cream
1 teaspoon salt
1/4 teaspoon freshly ground black pepper
1 cup Gruyere cheese, grated and divided
1/2 cup Parmesan cheese, grated and divided
Preheat oven to 400°F and grease a 9x13-inch baking dish with butter.
Combine cream, butter, garlic, bay leaf, thyme, and nutmeg in a saucepan over low heat and bring to a simmer. Remove from heat and let sit.
Arrange half of the potatoes in bottom of baking dish. Sprinkle with salt and pepper and half of the cheeses. Top with remaining potatoes and season again with salt and pepper.
Discard bay leaf and pour cream mixture over the potatoes. Push potatoes down to submerge in liquid a bit.
Top with remaining cheeses and cover dish tightly with foil. Bake 15 minutes.
Uncover dish and bake until potatoes are tender, about 15 minutes more.
Turn oven's broiler to high and broil until cheese is golden brown, 3 to 5 minutes.
Let cool 10 minutes before serving.
---
Check out some other recipes!