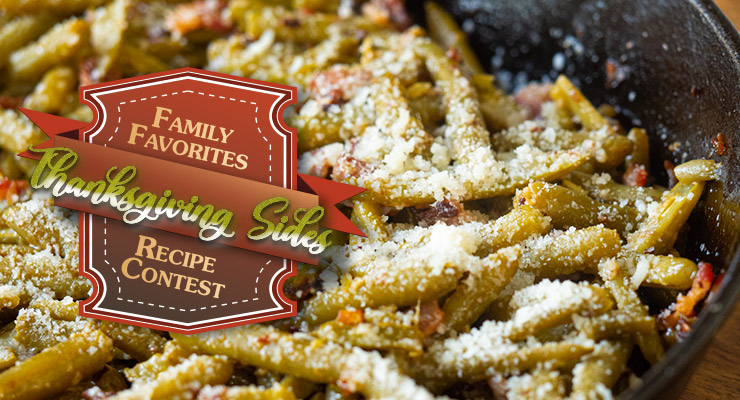 Balsamic Bacon Brussels
2 lbs Brussels sprouts, trimmed and halved
1 1/2 tablespoons olive oil
6 slices bacon, chopped
2 tablespoons balsamic vinegar
Kosher salt and freshly ground black pepper, to taste
Preheat oven to 425°F.
Place Brussels sprouts on a rimmed baking sheet and drizzle with olive oil. Season with salt and pepper and toss to coat.
Add bacon to sheet pan and toss once more, making sure that sprouts are in a single layer and spaced out.
Roast for 12 minutes, then stir to move sprouts around, making an attempt to flip them to the other side. Bake until brown and crisp, 10-12 minutes more.
Remove from oven and toss with balsamic vinegar.
---
Check out some other recipes!