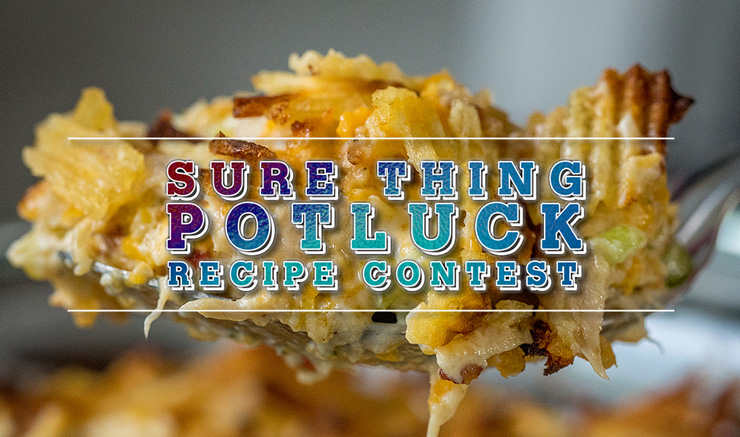 This is the one casserole I always serve at potlucks and Thanksgiving. It's quick to make, tastes great, and leftovers reheat wonderfully.
Corn Casserole
1 (15.25 oz) can corn, drained
1 (14.75 oz) can cream-style corn
1 (8 oz) package Jiffy corn muffin mix
1 cup sour cream (can use light)
6 tablespoons salted butter, melted
1 to 1 ½ cups shredded sharp cheddar cheese
Preheat oven to 350°.
Grease a 2-quart casserole dish.
In a large bowl stir together the corn, cream-style corn, corn muffin mix, sour cream and melted butter. Stir in cheese. Pour into casserole dish.
Bake, uncovered, 1 hour and 10 minutes, or until set in middle and toothpick inserted in center comes out clean.
Let stand 5 minutes before serving.
Serves 8
---
Check out some other recipes!