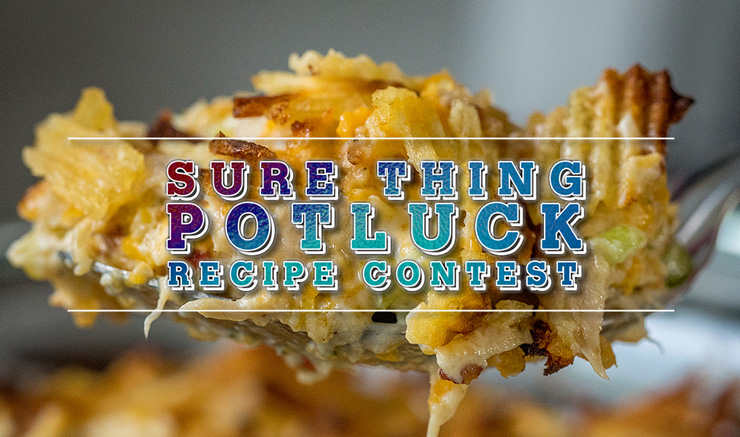 Baked Onion and Bacon Dip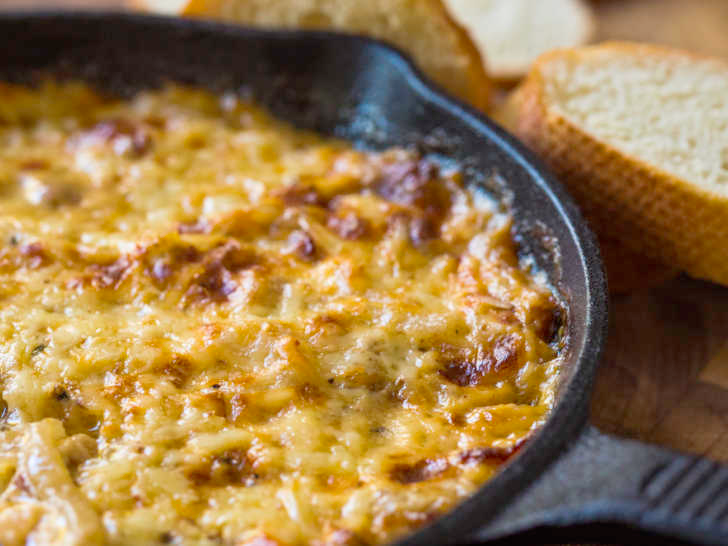 Baked Onion and Bacon Dip
4 strips bacon
2 large onions, sliced
1 pinch sugar
1 tablespoon sherry vinegar
1/2 teaspoon dried thyme
3/4 cup Gruyere cheese, shredded
1/2 cup sour cream
1/2 cup mayonnaise
Salt and pepper, to taste
In a large skillet, cook bacon. Remove to a paper towel.
Add onions, sugar, and salt to skillet and cook until golden, about 8 minutes. Reduce heat and keep cooking until deeply golden brown, about 20 minutes.
Stir in vinegar and reduce. Add thyme and remove from heat.
In a bowl, stir together sour cream, mayo, and cheese. Crumble bacon and add along with the onions. Stir. Season to taste.
Transfer to a baking dish and bake in a 400 degree oven until golden brown, about 20 minutes.
---
Check out some other recipes!