French Recipe: Chicken Fricassee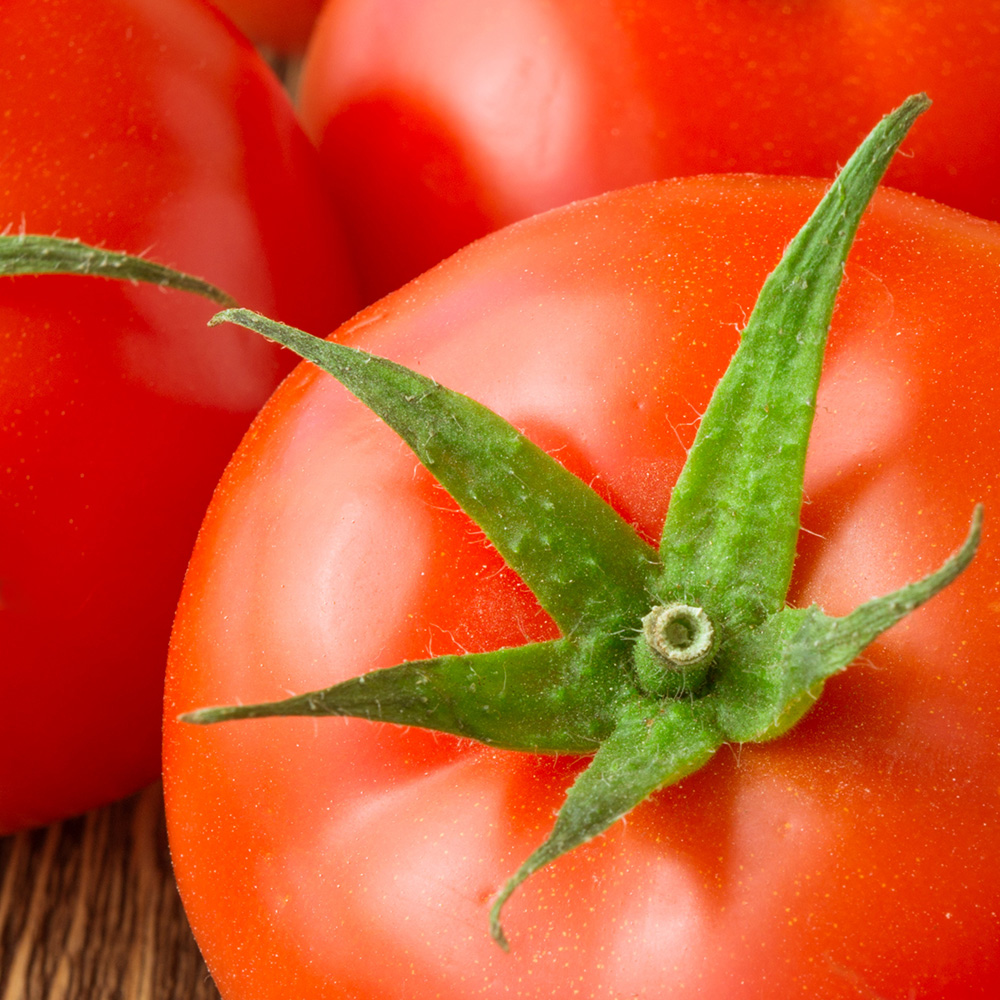 12 Tomatoes
Chicken Fricassee is a classic French dish that has been described as something between a saute and a stew. While a saute involves adding very little liquid, and a stew involves almost completely boiling the dish, a good fricassee instead poaches the chicken in a delicious cream sauce. It sounded like the perfect recipe to try out, but there was one hurdle:a recipe as classic as Julia Child's seemed incredibly complicated and involved for what we were looking for. Surely there must be a way to pare down the dish down without sacrificing flavor.
To make this a much easier dish to cook, we only used boneless chicken (a combination of breast and thighs), decreasing the cooking time. Because the bones and skin add so much flavor, however, we had to find ways to enrich the flavors once again. We used richer mushrooms and cooked the chicken first, followed by the vegetables in the same pan to utilize the fond and increase the strong flavor. We found a recipe that called for sour cream and dijon mustard to add a great tang to the sauce while whisking in an egg yolk resulted in a great, silky sauce. Keep reading below for this fantastic recipe…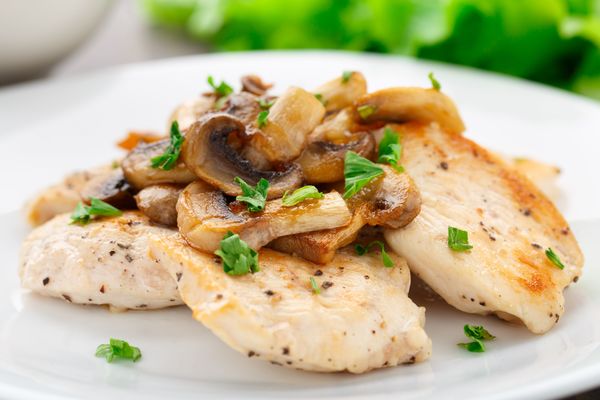 Chicken Fricassee
(makes 4 servings)
Ingredients
2 boneless skinless chicken (equal parts breasts and thighs, or you can just use one or the other)
1 teaspoon salt
1/2 teaspoon black pepper
1 tablespoon unsalted butter
1 tablespoon olive oil
1lb cremini mushrooms, stems trimmed, caps wiped clean, and cut int 1/4″ slices
5 shallots, chopped fine
1/3 cup dry white wine
1 tablespoon all purpose flour
1 clove garlic, minced
1 1/2 cups low-sodium chicken broth
1/4 cup sour cream
2 teaspoons dijon mustard
1 egg yolk
1/2 teaspoon nutmeg
2 teaspoons lemon juice
2 teaspoons minced fresh tarragon
Directions
Pat the chicken dry with paper towels and season with salt and pepper. Heat butter and oil in a skillet over medium-high heat. Once the butter is done foaming, place the chicken in the skillet and cook until browned, about 4 minutes. Flip the chicken and continue to cook until browned on second side, about 4 minutes longer. Transfer the chicken to a large plate.
Add the mushrooms, shallots, and wine to the now-empty skillet and cook, stirring occasionally, until the liquid has evaporated and the mushrooms are browned (about 8 to 10 minutes). Add flour and garlic and cook, stirring constantly (about 1 minute). add the broth and bring the mixture to a boil, scraping the bottom of the pan with a wooden spoon to loosen the fond.
Add the chicken and any accumulated juices to the skillet. Reduce the heat to medium-low, cover, and simmer until cooked (about 5 to 10 minutes).
Transfer the chicken to a clean platter and tend loosely with foil. Whisk the sour cream, dijon mustard, and egg yolk together in a medium bowl. While whisking constantly, slowly add 1/2 cup of the wine sauce into the sour cream mixture. Once incorporated, begin slowly stirring the wine sauce, and slowly pour the sour cream mixture into the simmering sauce. Stir in the nutmeg, lemon juice, and tarragon. Return to a simmer. Season to taste with salt and pepper, then pour the sauce over the chicken to serve.
Enjoy!
Recipe adapted fromEating Well