This year's COVID-19 pandemic has been a struggle all around. Besides the great loss of life and the many others sick and needing medical attention, the pandemic has also thrown a wrench into global economics since it has halted all tourism as well as lots of businesses. But no business has been hit as hard as the restaurant and bar industry. While some restaurants, cafes, and bars have managed to sort out some semblance of income through delivery, there are many others who do not have that ability and, therefore, have had to close until further notice. Unfortunately, this is means that hundreds of people have been off work.
Fortunately, there does seem to be a slight crack in the wall of COVID-19. Since many countries have been on lockdown for several months, some of them managed to get a handle on the epidemic. That means that slowly and cautiously, some countries are beginning to loosen the reins on their lockdowns. Of course, there is still a big question as to whether or not restaurants and bars can freely commence business as usual since they're not very socially distant places.
However, one Dutch restaurant seems to have thought up a solution, which also happens to provide an interesting dining experience.
The restaurant in Amsterdam, Mediamatic ETEN, has opened up and is offering diners a four-course vegetarian menu – all served within the confines of the diners' own personal quarantine greenhouses.
Currently, the restaurant is running it on a trial basis and has only opened up the offer to both family and friends of the restaurant's staff. However, according to their website, all the available reservations have already been booked up.
But since there are many places which are now beginning to loosen up with social distancing restrictions, this version of confined dining could become the next trend.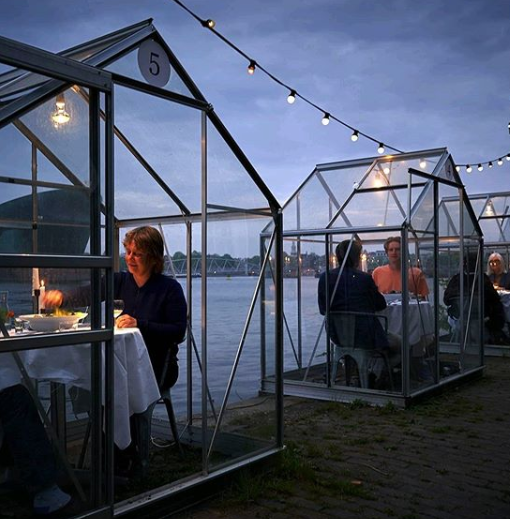 As diner Janita Vermeulen said to Reuters, "It's super cozy, it's really cozy, it's nice and the food is delicious."
The restaurant confirmed on CNN that all waiters and waitresses wear full protection like gloves and face shields in order to help lower the risk of infection. In addition to these precautions, they also use longboards in order to serve the diners in the greenhouses their food.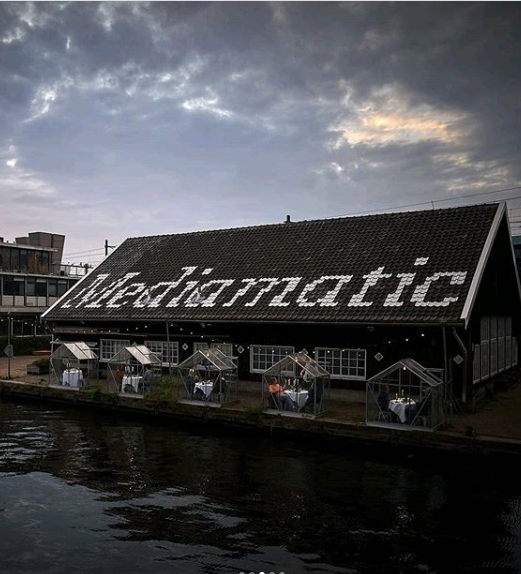 Currently, in the US, more than half of the states have started to reopen for business. The Centers for Disease Control and Prevention have already issued highly detailed directions to restaurants planning to reopen on how to implement precautions, including the use of disposable menus.
SKM: below-content placeholder
Whizzco for 12T