Have you ever wondered what would happen if you dropped a 1,200-pound pumpkin 100 feet down into an inflatable pool? Well, it's not something we wonder about often, but thanks to a farm in Oregon, we know what to expect.
This is one of the biggest pumpkins that we have ever seen in our lives. Of course, someone had to be the one to fantasize about what would happen if this massive gourd was dropped from a great distance.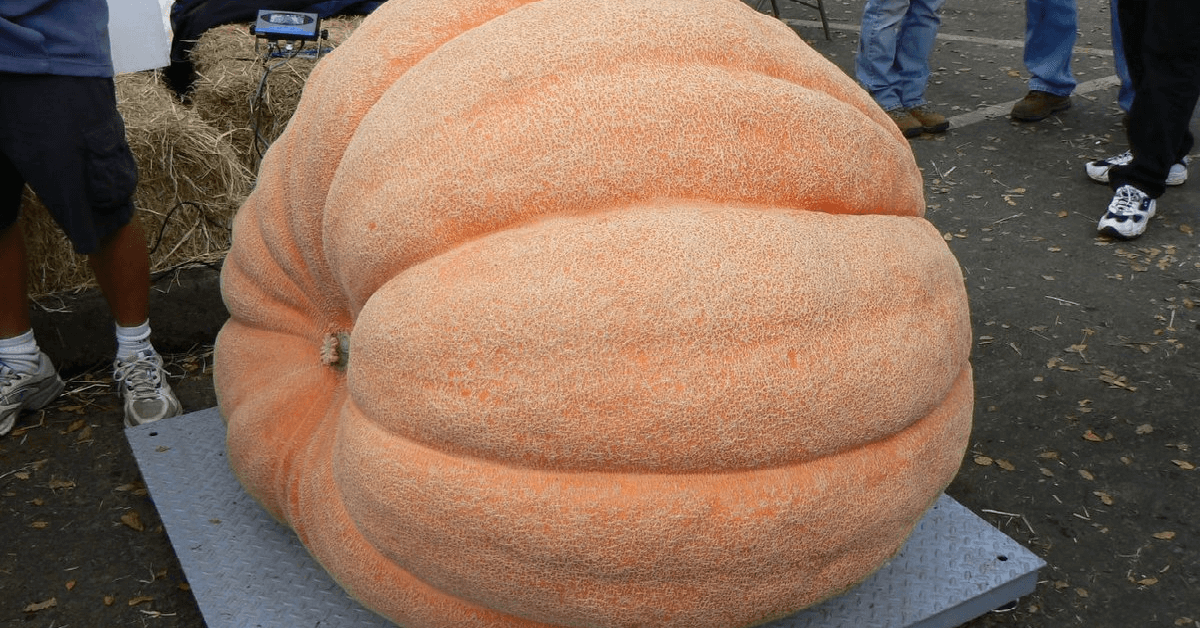 These are the questions that keep some of us awake at night. Instead of merely venturing an educated guess and going about their day, this farm decided that they were going to find out once and for all. In order to find out the truth, they suspended the pumpkin 100 feet in the air before letting it drop.
The big moment is every bit as satisfying as you would have hoped, too. This amazing event event took place during the Bauman Farm Harvest Festival in Gervais, Oregon. We had no idea that these festivals were so fun.
https://www.instagram.com/p/CUi1_5xvGA2/
The description for this clip certainly says it all: "Bauman's Giant Pumpkin Drop is pretty much exactly what it sounds like: taking a cast-off giant pumpkin, hoisting it 100 feet in the air with a crane, and dropping it into an inflatable pool."
They decided to drop the 1,200-pound pumpkin from this height because it had rotted too much to be used in the weigh-off that they have every year. The pumpkin's massive girth is now being put to use in a totally different way. Perhaps this should become a regular part of the routine?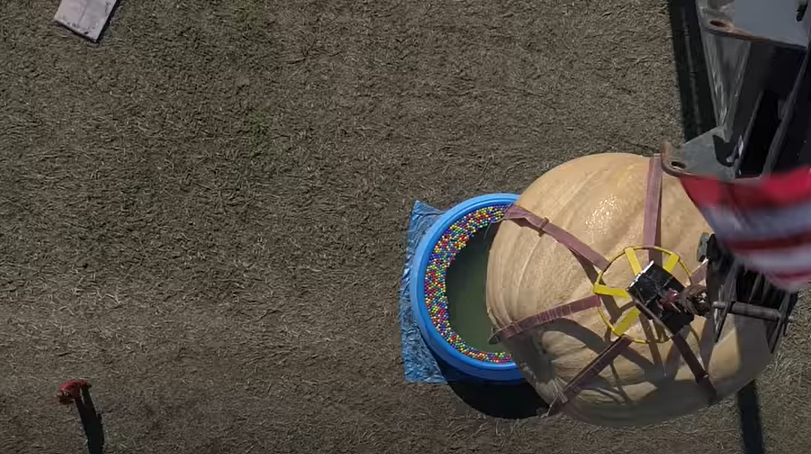 "This year, the pumpkin in question was a 1,200-pounder that had developed a hole during its growth. It began to rot and wouldn't be able to be entered in the festival's Giant Pumpkin Weigh-Off, which led it down a different path, one equal parts spectacular and brief," the description continues. We cannot lie to you, this is a pretty amazing stunt to pull.
We are not about to spoil the ending of the video for you either. Does the pumpkin remain intact? Does it smash into a million pieces? There is only one way to find out and that is by taking the time to actually watch the video below:
SKM: below-content placeholder
Whizzco for 12T