There's something fantastic about gnocchi. It manages to bring together two very heavy ingredients to create a nice, light, delicate pasta. The trick is creating that perfect mix of light but not mushy, and flavorful without being too heavy or rich.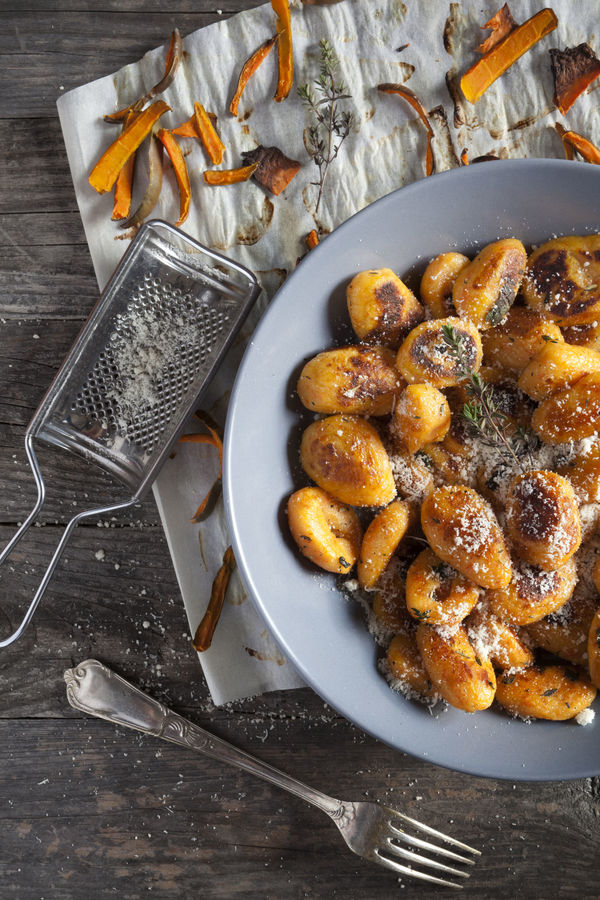 Before boiling the whole batch, test out one or two pieces first to make sure it's the right consistency. If the gnocchi is too mushy, add about another tablespoon of flour to the batch and try again (though be careful to not overknead the dough). To serve, simply toss with your favorite sauce (we've always been a fan of a vodka sauce) or pesto. Keep reading below for our gnocchi recipe…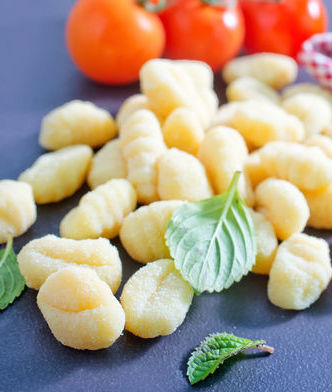 Potato Gnocchi
(makes 6 servings)
Ingredients
2lbs russet potatoes, washed
1 large egg, lightly beaten
3/4 cup flour
1 teaspoon table salt
Directions
Preheat the oven to 450F. Poke each potato 8 times with a paring knife over the surface. Microwave the potatoes until the ends are softened (10 minutes, flipping halfway through) Bake the potatoes in the oven until tender (a metal skewer should slide easily through them) about 18 to 20 minutes.
Hold the potato with a pot holder or kitchen towel, and peel it. Use a potato ricer, food mill, or if all else fails use a masher or blender (though that is not recommended for the best texture) to rice the potatoes into a large bowl. Cool until potatoes are no longer hot (about 15 minutes)
Bring 4 quarts of water to a low boil in a large pot with 2 teaspoons of salt. Stir egg into the potato with a fork until just combined. Sprinkle3/4 cups flour and 1 teaspoon salt over the warm potatoes, then use your hands to work the mixture into a soft, smooth dough. Add more flour 1 tablespoon at a time if the flour is too sticky.
Roll about 1/4 of the dough into a long 3/4″ thick rope/log. Cut two pieces from the rope about 3/4″ long and drop them into the water. Cook until the pieces float then taste to make sure they're at the right consistency. If they are too mushy, add the rope back to the rest of the potatoes and add a little bit more flour. If they are just right, continue cutting the rope into 3/4″ pieces and pres each cut piece of dough against the back of a fork to create ridges.
Repeat with the remaining dough.
Add one third of the gnocchi to the boiling water and cook until they float (about 1 1/2 to 2 minutes). Make sure the water is only a low, gentle boil. Use a slotted spoon to retrieve the gnocchi and transfer to a shallow serving bowl or platter. Repeat with remaining gnocchi.
Toss with your favorite sauce or pesto before serving.
Enjoy!
Recipe adapted from Simply Recipes
SKM: below-content placeholder
Whizzco for 12T