Double stuffed, tripled stuffed – no matter how much they stuff an Oreo, it never seems to be enough. Let's be real here, the best part of the Oreo cookie is the cream in the middle. When I was a kid, I was that weirdo that opened up my cookies and just add the middle part, leaving the two cookie parts. Yes, I don't know how my parents put up with me either.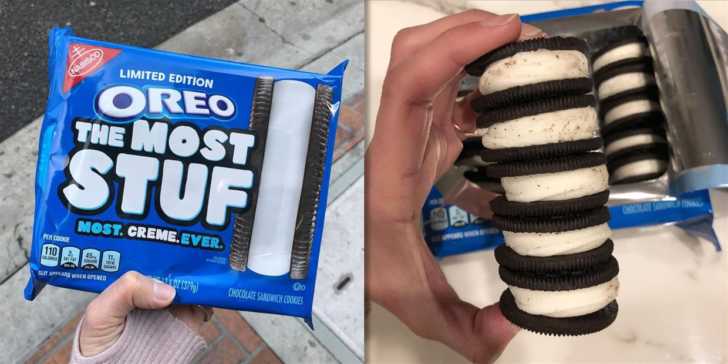 However, the most stuffed Oreo is about to make its official come back this winter, and we are excited.
Last year, Oreo's parent company Mondelez released their Oreo cookie called "The Most Stuf" and it was a cookie that had three times the filling of the traditional Oreo.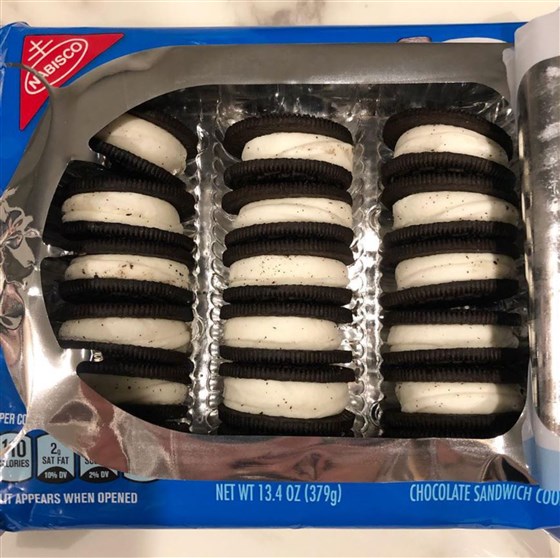 Last fall, the aptly stuffed Oreos made their debut in the stores where they were very quickly snatched up by enthusiastic Oreo cookie monsters who were on the hunt before the bags were officially released nationwide.
Back in 2018, the Instagram account, Cravings Hunter, was the first to alert about an Oreo spotting at a Rite Aid Pharmacy in Long Island, New York.
A Los Angeles-based source of snack food news, Munchie Bunchie, also indulged in the Most Stuf Oreos, posting that they were tapped out after only having a few of the crème-filled cookies.
Munchie Bunchie's creator said they had spotted the elusive treats at a Target in West Hollywood, California, as well as a Beverly Hills Rite Aid.
A third Instagram account, Snackstalker, posted about how they checked seven or eight Rite Aids on the East Coast before they finally managed to find their Most Stufs prize on shelves.
While there are those who believe that the original Oreo has the right ratio of cookie to cream, there are plenty of others who counter-argue that less cream isn't always more in terms of "perfect ratio."
While to some a giant, over-stuffed cookie might be a bit much, it's actually on-brand with some of the current confections coming from the company.
While the Most Stuf was meant to be released as a limited-edition, there has been such a demand for a return, that an Oreo spokesperson said, "We know you are passionate about your stuf. Excited to confirm that, once again, our stuf-loving fans will be able to pick up Most Stuf Oreo cookies in stores this winter!"
SKM: below-content placeholder
Whizzco for 12T