We all want to know what the secret to longevity is. That is why many of us who strive to reach a ripe old age will do whatever we can to stay young like making sure we exercise, eat healthy foods, or cut out certain bad habits such as smoking and alcohol.
But sometimes it's okay to give in to temptation and scoff down that donut or skip the gym for one day and veg out on the couch and binge Netflix. It seems that enjoying your life is the real secret to a long life, and this is coming from Europe's oldest living person, 117-year-old Sister André.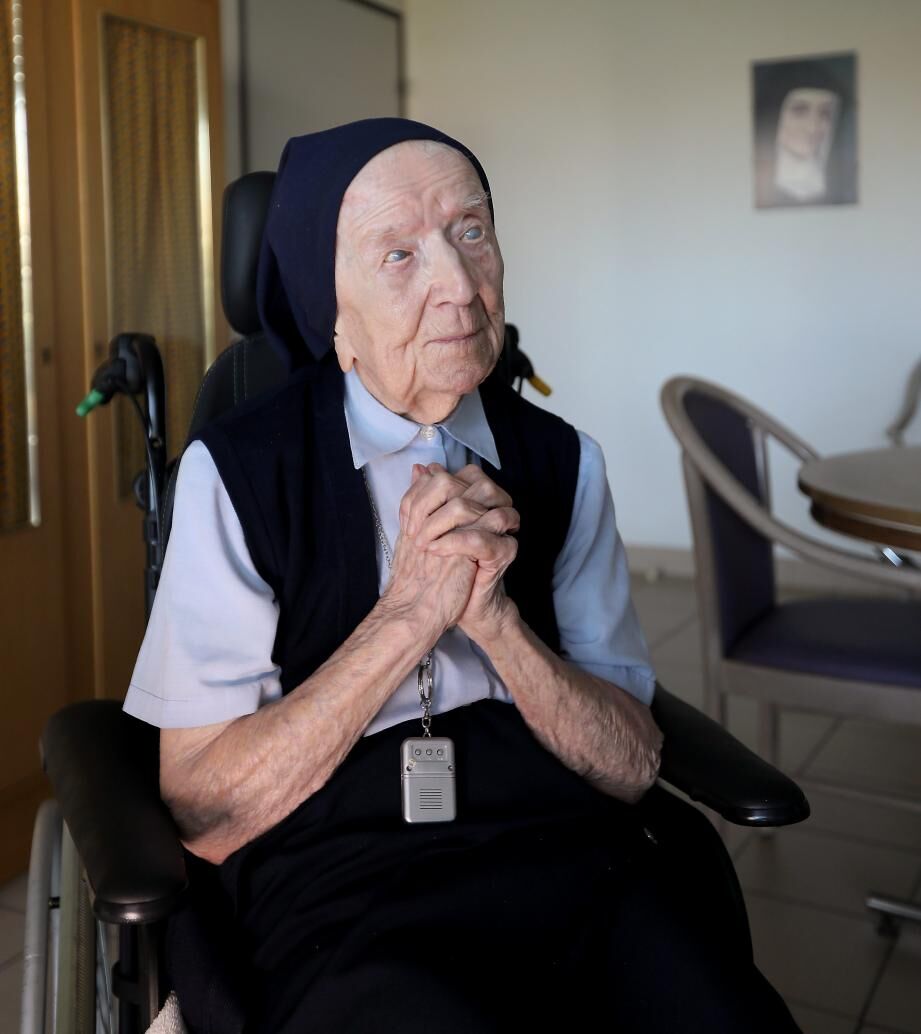 As the New York Times has reported, Sister André lives in a French nursing home in Toulon and has also become the oldest known survivor of the coronavirus. Sister André's nursing home had a COVID-19 outbreak in which 81 people got sick and 11 passed away.
Sister André was one of the ones who caught the disease, but she was surprisingly asymptomatic during her period of illness. Fortunately, she survived the disease. And there was even more good news, many of her fellow nursing home residents were able to come out of quarantine in time to celebrate her milestone of a birthday.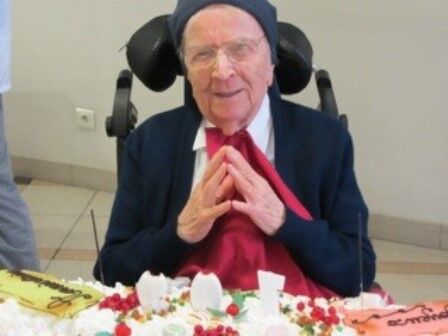 David Tavella, the spokesman at the Ste. Catherine Labouré nursing home, spoke to the Times and said, "Sister André didn't feel the disease, so she wondered a lot why we were talking about the coronavirus every day, why she couldn't receive visits from us at the nursing home, or from relatives or fellow residents."
Sister André received a celebratory birthday lunch last Thursday, during which she was able to enjoy many of her favorites like port wine and foie gras with hot figs. Tavella also shared that the elderly nun also enjoyed a main course of roasted capon with mushrooms and sweet potatoes and her dessert was a two-cheese platter of Roquefort and goat's cheese.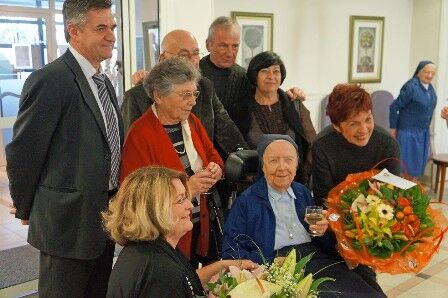 To top it all off, she had a few glasses of red wine – something that the nun claims to be "one of her secrets of longevity."
And no birthday celebration would be complete without dessert. For Sister André, candles were not a part of the celebration as Tavella joked that the sheer amount of candles needed would make it impossible for the elderly Sister André to blow out on her own. He said a "fire extinguisher" would have to do the job instead. So, in lieu of a birthday cake with candles, Sister André got to enjoy a lovely raspberry and peach flavored Baked Alaska, plus a glass of champagne.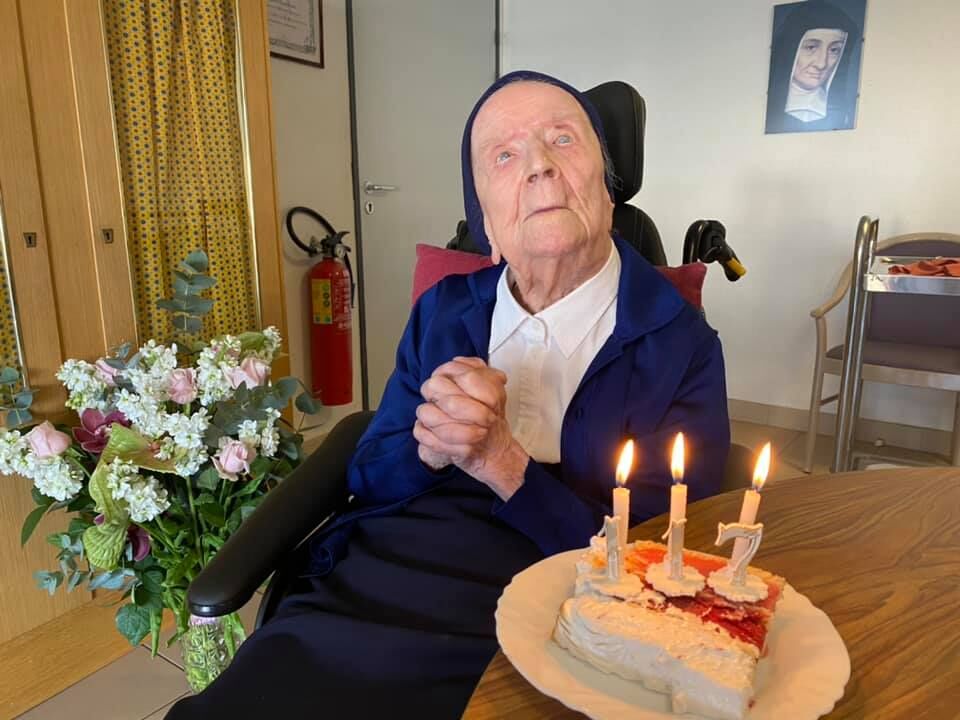 As the Associated Press reported, her birthday celebration apparently made her "very, very, very, very happy." And that is just so sweet. We wish you lots of health and happiness, Sister André!
SKM: below-content placeholder
Whizzco for 12T