Open floor plans have been very common in recent office designs, with cubicles going by the wayside. It wasn't all that many years ago when you would see those honeycomb cubicles with small working spaces that kept workers separated and were designed to help them focus on the task at hand. Now that businesses are starting to let their employees back in after some of the pandemic cautions have eased up, we may be seeing the return to those walled offices again.
Cushman & Wakefield is a commercial real estate firm that maps out office plans for its clients. One of their representatives, Michael Boonshoft, told WIRED that you could expect to begin seeing "a lot of Plexiglas."
"Having that divider will make people feel safer. That shield between desks will be really important," he said.
At the Cushman & Wakefield properties in China, more than 1 million workers have already returned to the work environment. Some of the safety precautions that have been implemented include temperature checkpoints, masks, sanitizer, disposable desk covers, desk dividers, and a commitment to social distancing in open areas and in meetings. Some businesses don't have the square footage to allow for those individual workspaces that separate workers by at least 6 feet. They also don't want to spend the money on a complete renovation, so cubicles are allowing the opportunity to have the best of both worlds.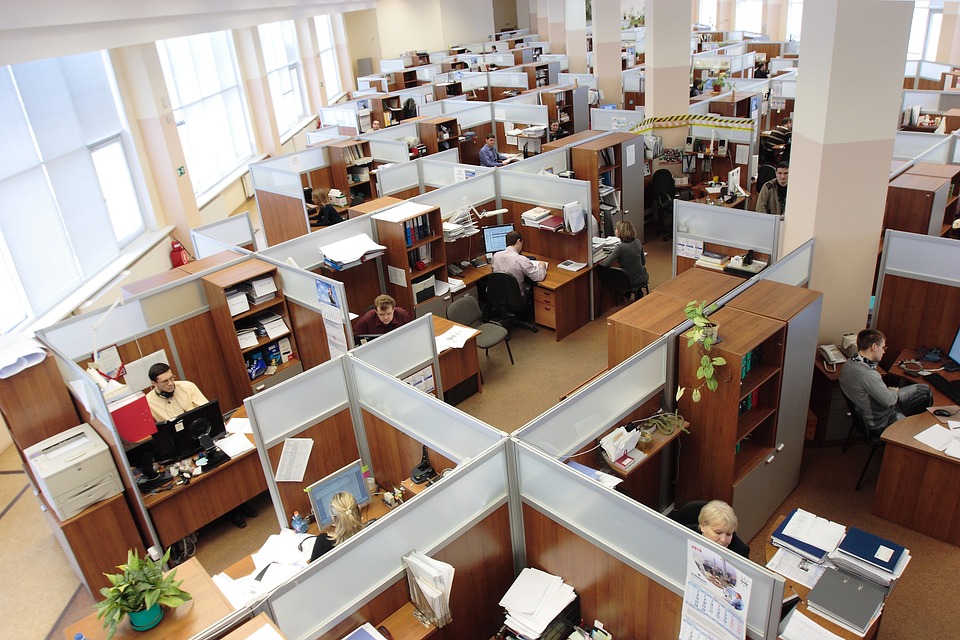 Ben Waber, president and co-founder of workplace analytics software provider Humanyze spoke to WIRED, and said: "Partitions are really hot right now."
A number of safety precautions that include social distancing and cubicles are what Boonshoft refers to as "quick- and inexpensive-to-implement ideas." Some more controversial technologies are being considered by other companies to safeguard the health of their employees. PricewaterhouseCoopers is a consulting firm that designed an app-based tool that uses smartphones to track the location of employees in an office. If someone tests positive for COVID-19, the data can be used to alert the other workers that they may be at risk.
It is likely that working from home will be the safest course for many companies as far as we can tell for the foreseeable future.
SKM: below-content placeholder
Whizzco for 12T