This dessert may be dressed to impress, but it's deceptively simple!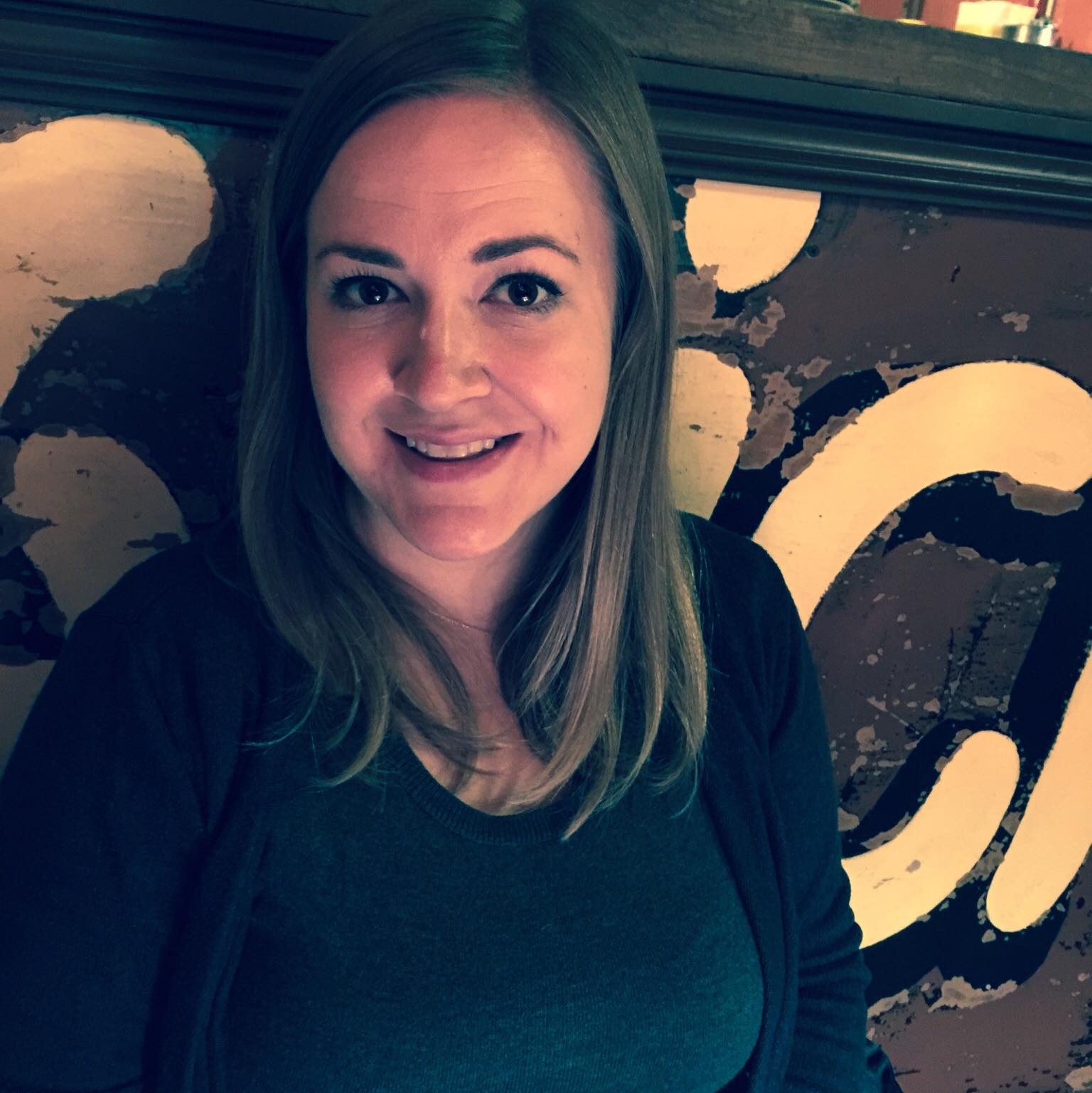 Kristy Norrell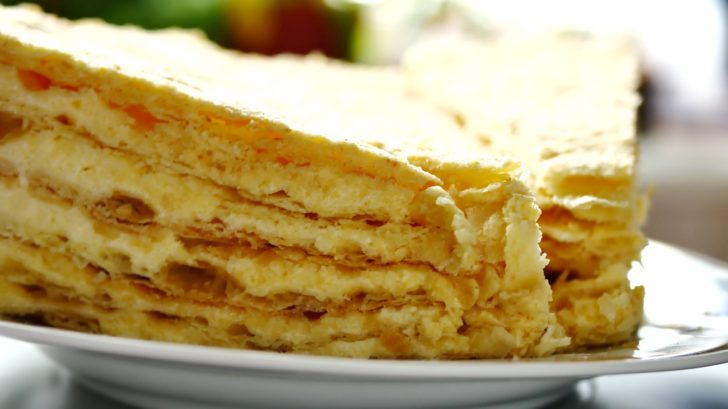 Featuring layer upon layer of flaky, buttery puff pastry lined with sweet pastry cream, this beautiful cake may take some patience, but it doesn't take a whole lot of effort. It's an impressive dessert, but that doesn't mean it's difficult. (After all, looks can be deceiving!) Store-bought puff pastry keeps things easy and the vanilla pastry cream is a filling that any cook can manage. The only difficulty is in waiting for something so delicious to chill in the refrigerator overnight!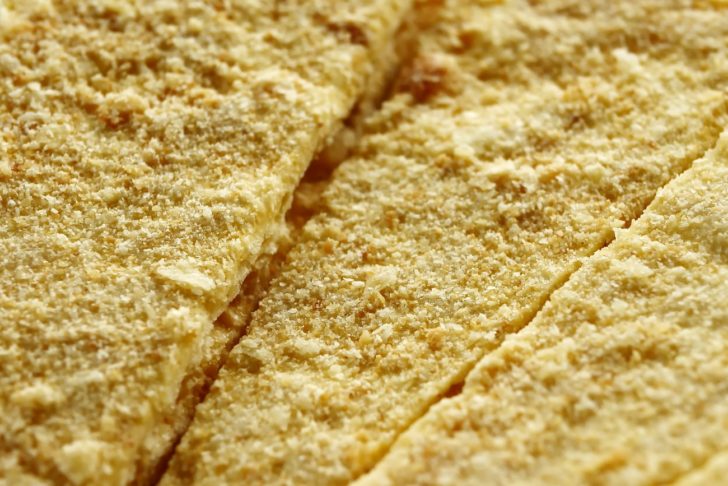 Napoleon Cake is Russian in origin, dating back to the early part of the 19th century. Some say the name has to do with the Russian victory over Napoleon in the Patriotic War of 1812, with the many layers symbolizing La Grand Armée and the pastry crumbs the Russian snow that contributed to Napoleon's defeat. In any case, it's remained a popular dessert in Soviet cuisine and shares many similarities (and possibly some history) with the French Mille-Feuille pastry.
The cake is formed with layers of baked puff pastry that are slathered in silky pastry cream. Once it's assembled, the whole thing is coated in even more pastry cream, and it's all sprinkled with crumbs from a reserved sheet of puff pastry. Then it has to chill. While five hours is the bare minimum, it really should chill overnight as that gives the pastry cream time to soak into the puff pastry. It takes away a bit of the crunch, but leaves an irresistible bite that's all at once flaky, tender, and creamy. (And totally irresistible.)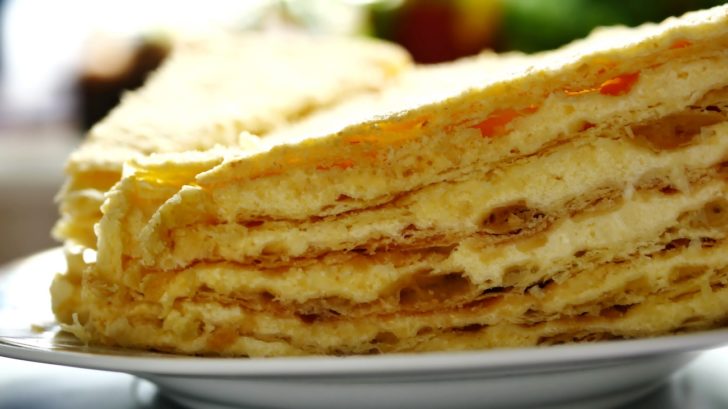 You can find this cake in rectangular and circular versions, and the assembly is up to you. We like the presentation of the circular, but squared edges are no less delicious. If you opt to do rectangles, just make sure you still roll out your puff pastry until it's very thin, and reserve one or two sheets to make those tasty puff pastry crumbs for the finishing touch.
Napoleon Cake
Serves 6-8
1 hour active, overnight inactive
Ingredients
3 packages (1 lb each) frozen puff pastry
3 cups whole milk, divided
1 cup granulated sugar
1 cup unsalted butter, softened
4 oz frozen whipped topping, thawed
4 egg yolks
4 tablespoons all-purpose flour
2 teaspoons vanilla extract
Preparation
Preheat oven to 400°F while you make the filling:
In a medium bowl, beat together the egg yolks and sugar with an electric mixer. Mix in flour and then 1/2 cup of the milk. Set aside.
Add remaining 3 cups milk to a medium saucepan and bring to a low simmer over medium heat. Remove from heat and slowly pour egg mixture into milk, stirring constantly.
Return saucepan to the stove and reduce heat to low. Continue stirring until custard thickens. Remove from heat, cover and place in fridge to cool completely.
While custard cools, make the puff pastry layers:
Roll out one piece of puff pastry on a large piece of parchment paper until pastry is almost see-through and at least 10x10 inches wide. Poke holes all over pastry with a fork.
Slide parchment paper onto a cookie sheet and bake until golden brown, about 12-13 minutes. Remove from oven and set aside to cool.
Using a 9-inch round plate or pot lid as a guide, trim cooked pastry into a circle. Save the trimmed crust edges. Repeat with remaining sheets of puff pastry, for a total of six circles. Set aside while you finish the filling.
When custard has cooled completely, whisk in the vanilla and thawed whipped topping.
In a separate bowl, beat the softened butter with an electric mixer until creamy. Add it to the custard and mix gently until combined.
Now, assemble the cake. Spread a circle of puff pastry evenly with cream, top with another circle of puff pastry, evenly glaze with cream, and repeat with all remaining layers.
Gently press down top layer of pastry before frosting the top and sides. Crush reserved puff pastry trimmings into crumbs and sprinkle over top of cake and press into sides. Cover and chill overnight. Slice, serve, and enjoy!
Adapted from Simply Home Cooked.
SKM: below-content placeholder
Whizzco for 12T