TikTok is filled with people who love to share certain details about their lives. The latest trend on this app is users sharing their legendarily awful tattoos.
Typos, mistakes, mishaps, they're all covered on TikTok. There are lots of tattoos that have also aged poorly due to circumstances that were beyond the control of the person receiving the body art.
People are being asked to share the tattoos that they got that have the LEAST meaning. This is a welcome switch from seeing the videos where people explain the meaning behind their body art.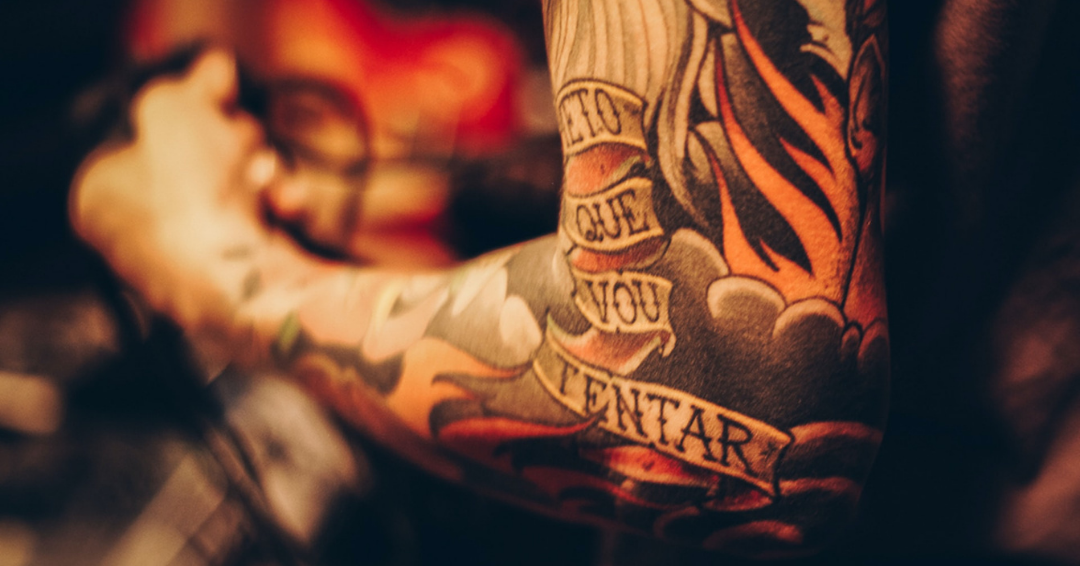 @th3victorygarden is the TikToker who is sharing our favorite story and we cannot stop laughing. From the start of the video, you can already tell that this is going to be a classic in the making.
"My son's friend drew this," said the mother of the tattoo on her bicep. "I thought my son drew this," she continued.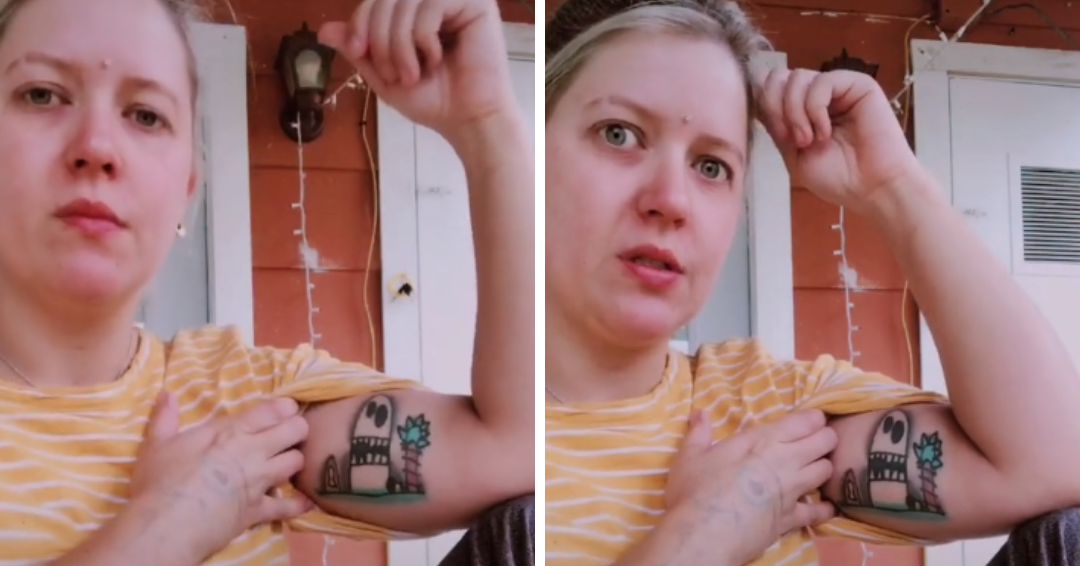 The image would seem to depict a palm tree with some creature with a large mouth sitting next to it. When this mother first discovered the drawing and assumed it was her son's, she believed that it would be a great tattoo idea.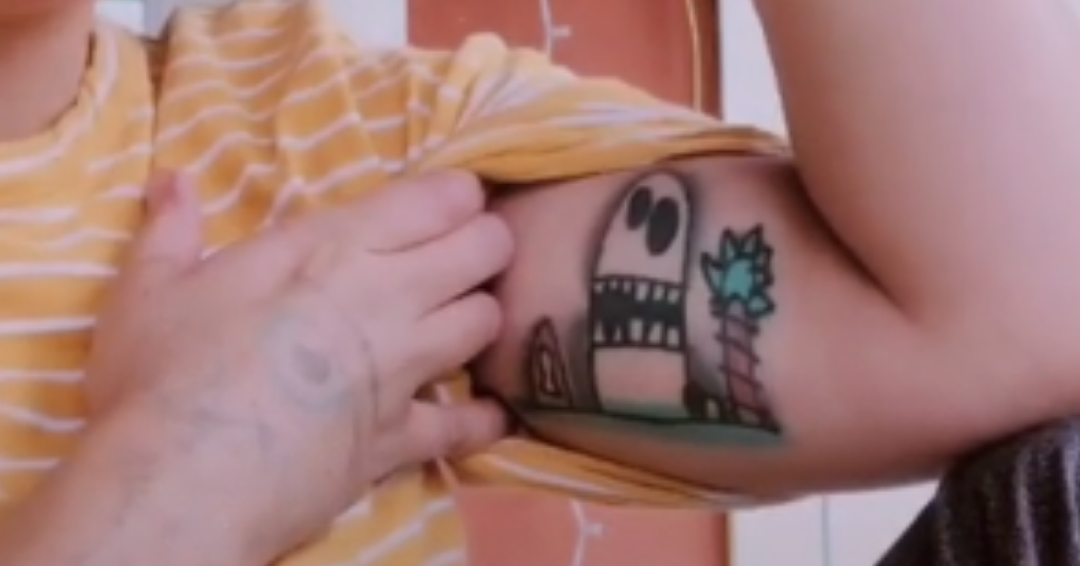 As it turns out, the drawing was not from her son at all. It was actually provided by his friend, a six-year-old named Kevin. It was a very long time before she was able to learn about the mistake. Her son did not admit to the mix-up until several years had passed.
Kevin's parents were never told about the mix-up either. The idea that someone could be walking around with a drawing that our child made permanently etched on their arm is so funny, we can't imagine their reacitons.
SKM: below-content placeholder
Whizzco for 12T