Don't lie – everyone, and I mean everyone, has had at least one potato chip in their lifetime. Crunchy, salty, and a little greasy, the potato chip is something that has reigned supreme as THE savory snack food. The problem is chips seldom stay fresh, and some of the ones you find in the store taste a tad bit chemically. So if you want to have fresh, straight from the deep fryer potato chips without the deep fryer, you're in luck because you can get fresh potato chips straight from your microwave.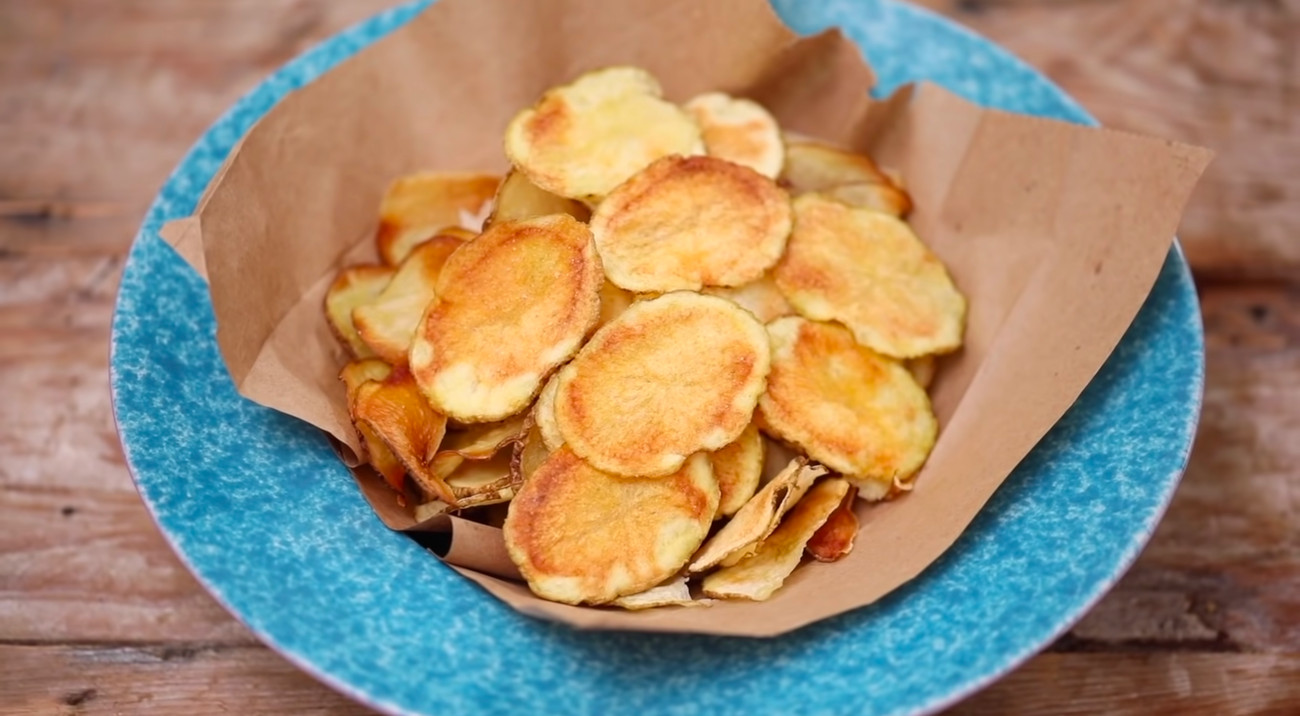 You have everything you need to have fresh crispy potato chips, no fancy equipment is needed either!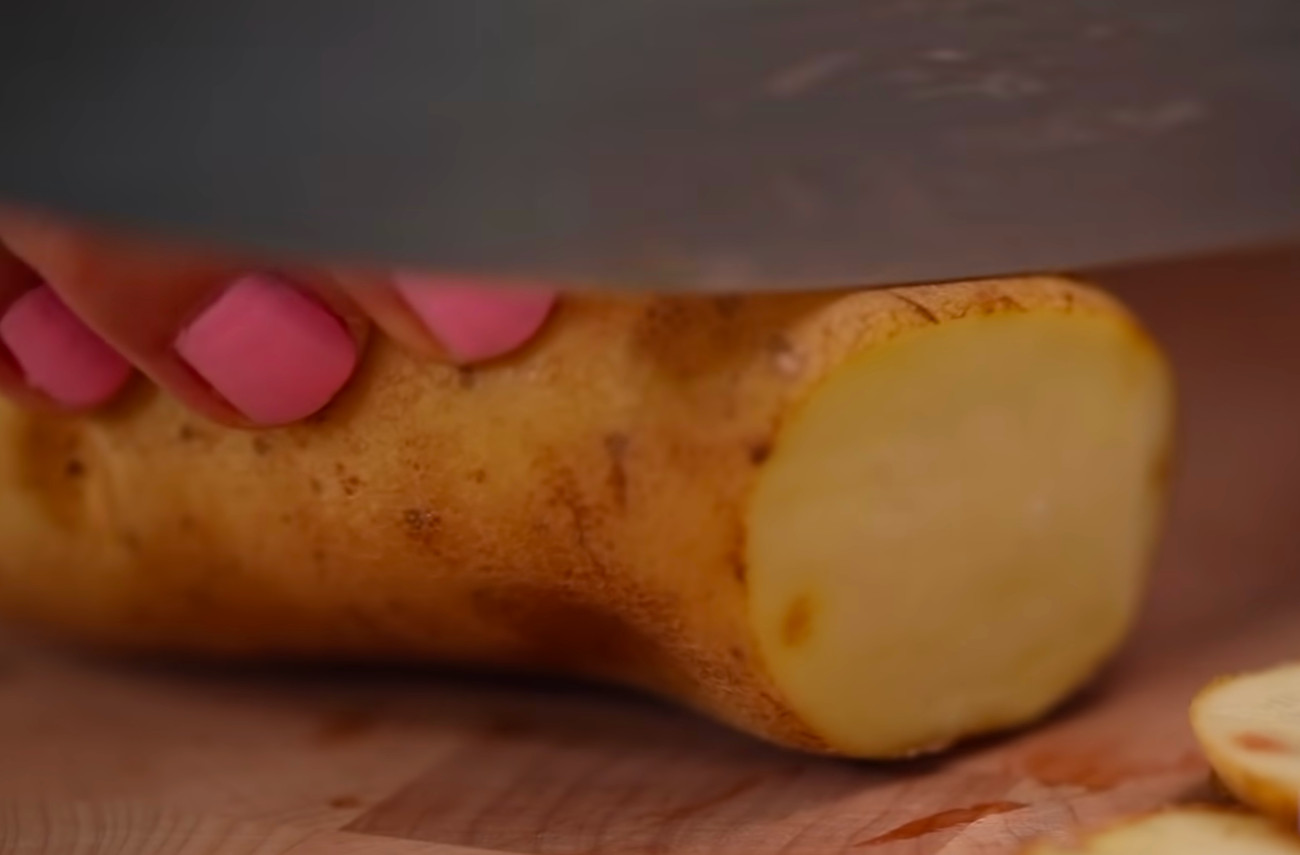 After cleaning the dirt off of your potatoes, use a sharp kitchen knife to slice the potato. The thinner the slices, the better — thinner slices will not only cook faster, but they'll also cook up crispier.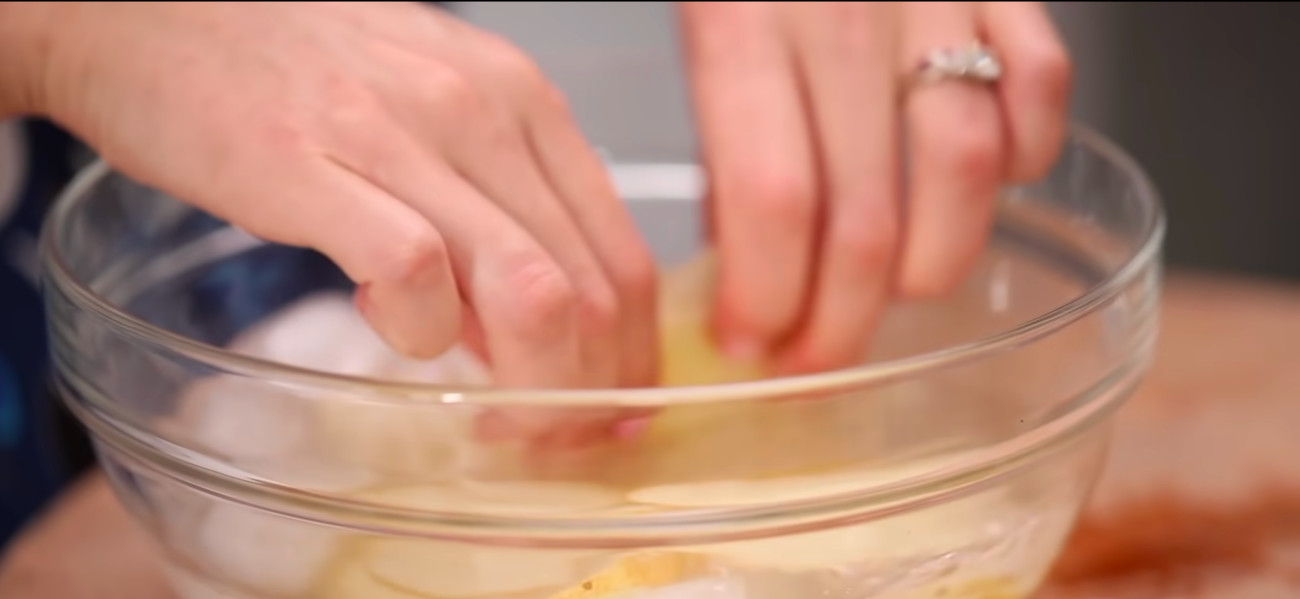 Once you slice the potatoes, drop the slices into a bowl filled with ice-cold water. Make sure there's ice in the water, these frigid temperatures help draw out the starch faster and it preserves the crispness of the potato slices.
After a few minutes, pat the potato slices with a paper towel. Don't skip this step — the dryer the potato slices, the crunchier the potato chips will become.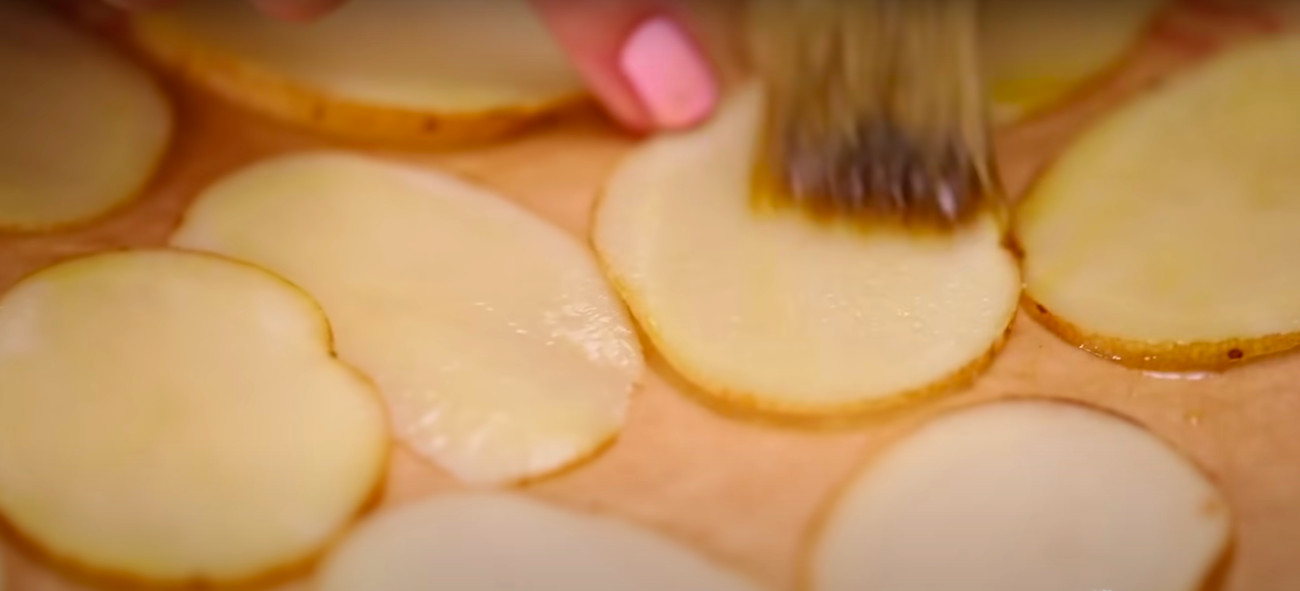 On a dry plate, brush both sides of the potato slices with olive oil. Another added benefit of these potato chips is that you'll be using and eating less oil than classic fried potato chips. You'll want to spread out the potato slices, so they're in a single layer.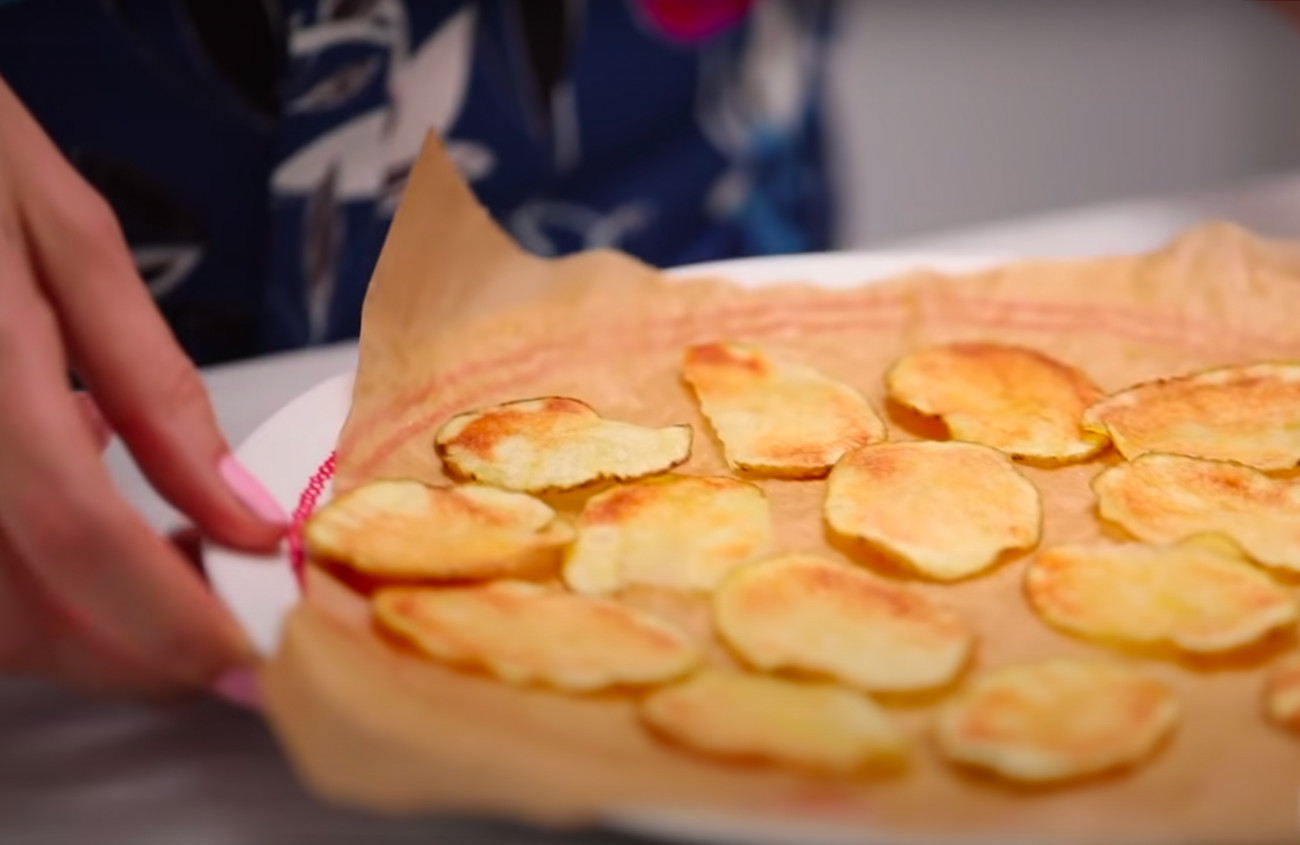 Depending on your microwave, you'll want to adjust the time, but you'll be cooking the potato chips in two intervals. In the video, they used a 1200-watt microwave, and cooked the first side for 1 ½ to 2 ½ minutes. The potato chips will be hot, so use tongs to flip the chips over and microwave for an additional 1 to 2 minutes.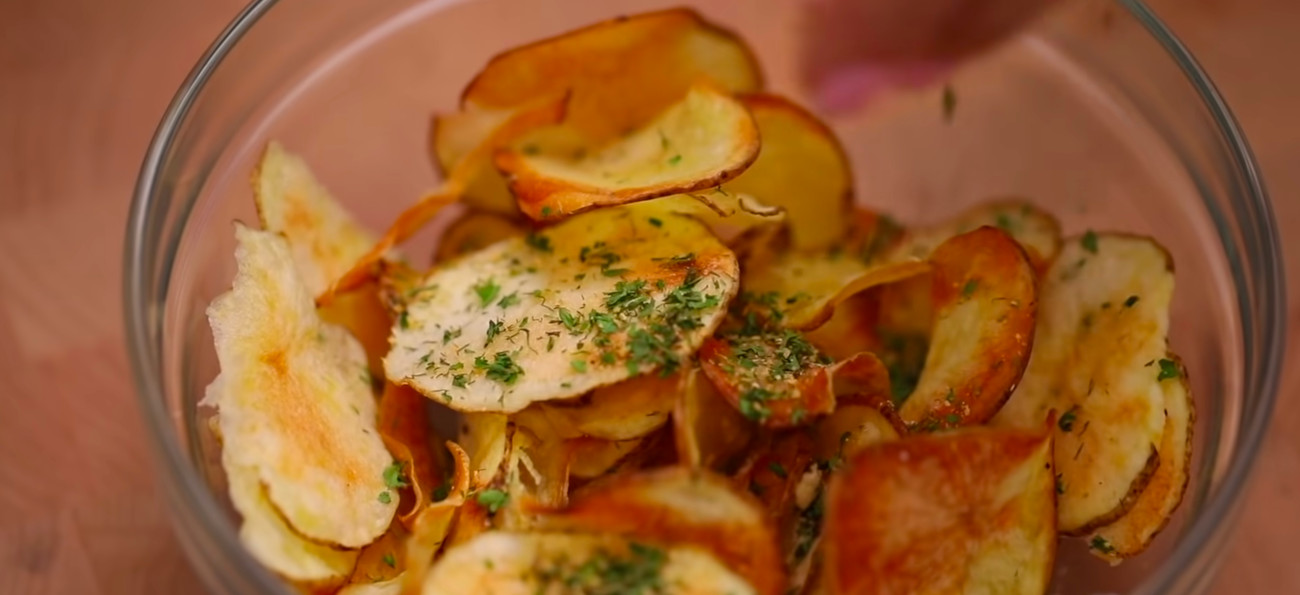 Once done, immediately sprinkle with some salt. You can also make a spice blend to get a ranch or barbecue potato chip as well!
You can watch the whole start to finish process in the video below:
SKM: below-content placeholder
Whizzco for 12T