This story originally appeared at LittleThings.
Each year, more than 20,000 women are diagnosed with ovarian cancer.
As the fifth most common cancer among women, ovarian cancer is commonly nicknamed the "silent killer" among women over the age of 55.
Though by no means linked uniquely to postmenopausal women, ovarian cancer is highly aggressive, and, according to doctors, incredibly difficult to detect. Mother Erin Barret only happened to discover she had ovarian cancer because she was pregnant.
We are well-versed in the cancer symptoms that absolutely cannot be ignored (as we hope you are, too) — but when looking at gynecological cancers, many of these universal cancer symptoms may sound quite general and vague.
Below we'll learn more about the 10 most common symptoms that women may experience, some of them easy to miss.
These symptoms can occur during both the earliest and more advanced stages of cancer, and can range from intense abdominal and pelvic pains, to irregular menstrual cycles and even excessive hair growth.
Scroll down to go through the list, and please make sure to consult your doctor if you are experiencing severe forms of any of the following symptoms.
1. Frequent Back Pain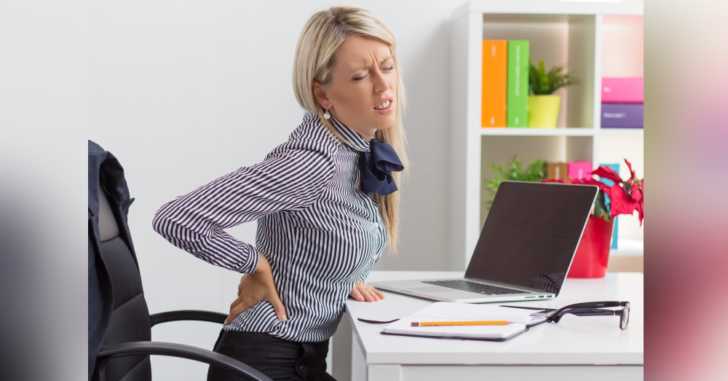 There can be many causes for back pain. But if you know for certain that you are not suffering from any physical ailments and discomforts — like ligament strain, osteoporosis, arthritis, or skeletal irregularities — then it's best to get checked out by your doctor.
Although it's a symptom that's common in women who don't have ovarian cancer, back pain can be cause for concern, according to MedlinePlus.
Look out for back pain that worsens over time for unknown reasons.
2. Pain In Lower Abdomen Or Pelvic Region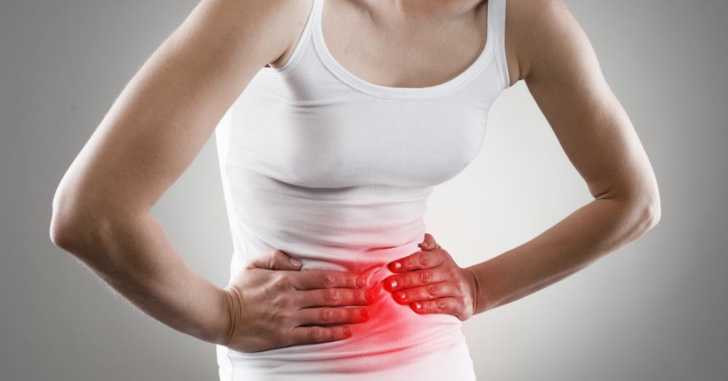 If you are experiencing pain in the lower abdominal region, or if you feel a heaviness in your pelvic region on a daily basis, you should check with your doctor to understand the causes of these symptoms.
One commenter on health website eMedicineHealth says: "I suddenly felt bloating in my abdomen and felt like something moving around. My GP mistook it for gas and treated me for Gastritis. I developed a sharp pain near my diaphragm."
She then visited a gynecologist, who, after conducting an ultrasound, detected ovarian cancer.
3. Very Abnormal Menstrual Cycles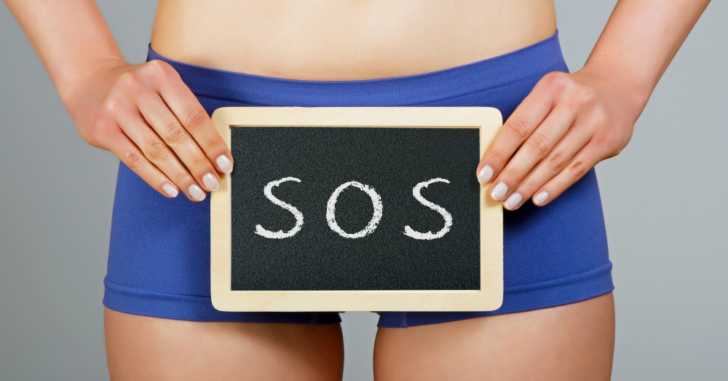 Statistically, more women over the age of 55 are diagnosed with ovarian cancer. However, you don't need to be post-menopausal in order to develop ovarian cancer.
According to Healthline, gynecological cancers can occur in younger women, too — even in those who haven't had their first periods yet.
If you are experiencing abnormal vaginal bleeding, or a drastic change in your menstrual cycle, it's best to let your doctor know so that further tests can be done.
4. Excessive Fatigue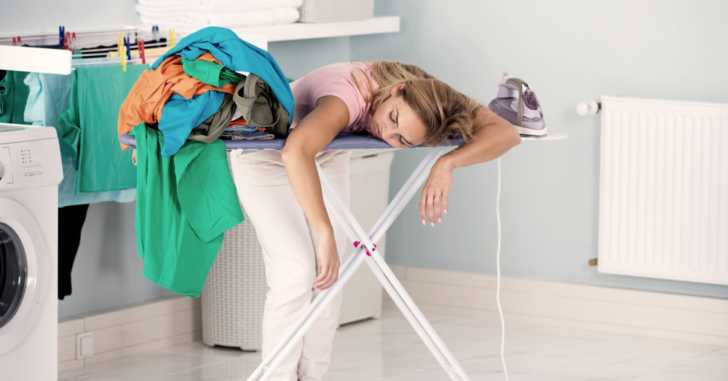 Along with breathlessness, nausea, and loss of appetite, extreme fatigue is one of the symptoms that a patient at a progressed stage of ovarian cancer may see.
More than 80% of women do experience at least one symptom of ovarian cancer a few months before getting diagnosed, according to Medical News Today.
That's why it's so important to study your own body. Don't wait for more than three months after experiencing an odd symptom to get checked out, like 17% of women do.
5. If You Feel Full Easily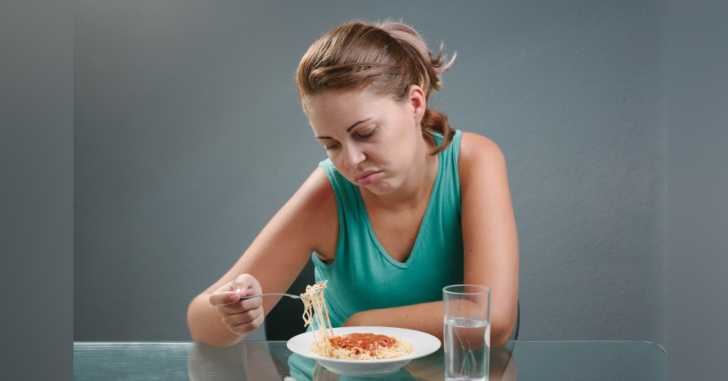 "Early satiety," or feeling full too quickly when you eat, is one of the four most noticeable and common symptoms of ovarian cancer, according to Healthline.
It could be easy to mistake this symptom as a digestive order — but unlike illnesses caused by the digestive track, ovarian cancer will see a worsening of symptoms, says Medical News Today.
6. Painful Sex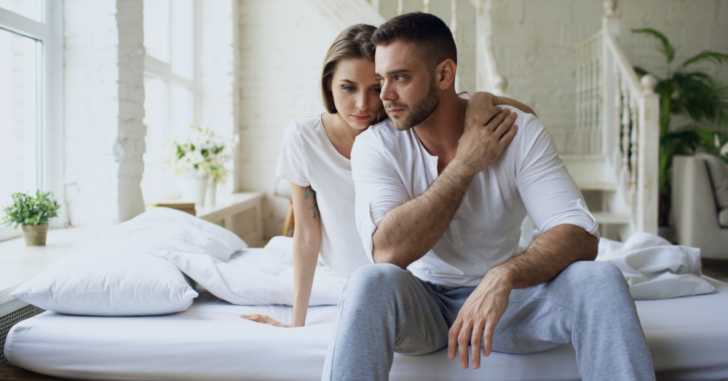 Pain during intercourse may be another strong indicator that you are in an earlier stage of ovarian cancer, according to Medical News Today.
This is linked to pain and pressure in the pelvic region, and the need to urinate more urgently and frequently.
No matter what painful sex may indicate, it's best to alert your doctor to the symptom as fast as you can.
"NEXT" for symptoms 7-10!
SKM: below-content placeholder
Whizzco for 12T