Remember those cartoons where the dubious character chasing our hero would smell a pie baking on the sill and get carried off by the delicious aroma?
The smell of freshly baked hot cross buns has that special allure for me.
I can be trudging through the supermarket, working through the family's shopping list while trying to get my sons to stop piling candy into the trolley when it hits me: the sweet scent of cinnamon, fruit spice, cocoa (the chocolate ones are fantastic), and currants.
I'm always powerless to resist, even now when the traditional Good Friday baked treats are rolled out as soon as the Christmas hams and candy canes magically disappear from the shopfront.
When to bake – and gasp, sell – hot cross buns is an issue dividing households, cooking forums, and social media everywhere, often in the most outlandish fashion.
Is December 26 too soon for selling buns? When is the right time to bake hot cross buns? Should they be sold all year round? Why are the 24 buns in my trolley right now?
I'm going to lay out six pros and cons of hot cross buns for you, adding salient points to the cons to help you deal with the fact that they're here to stay.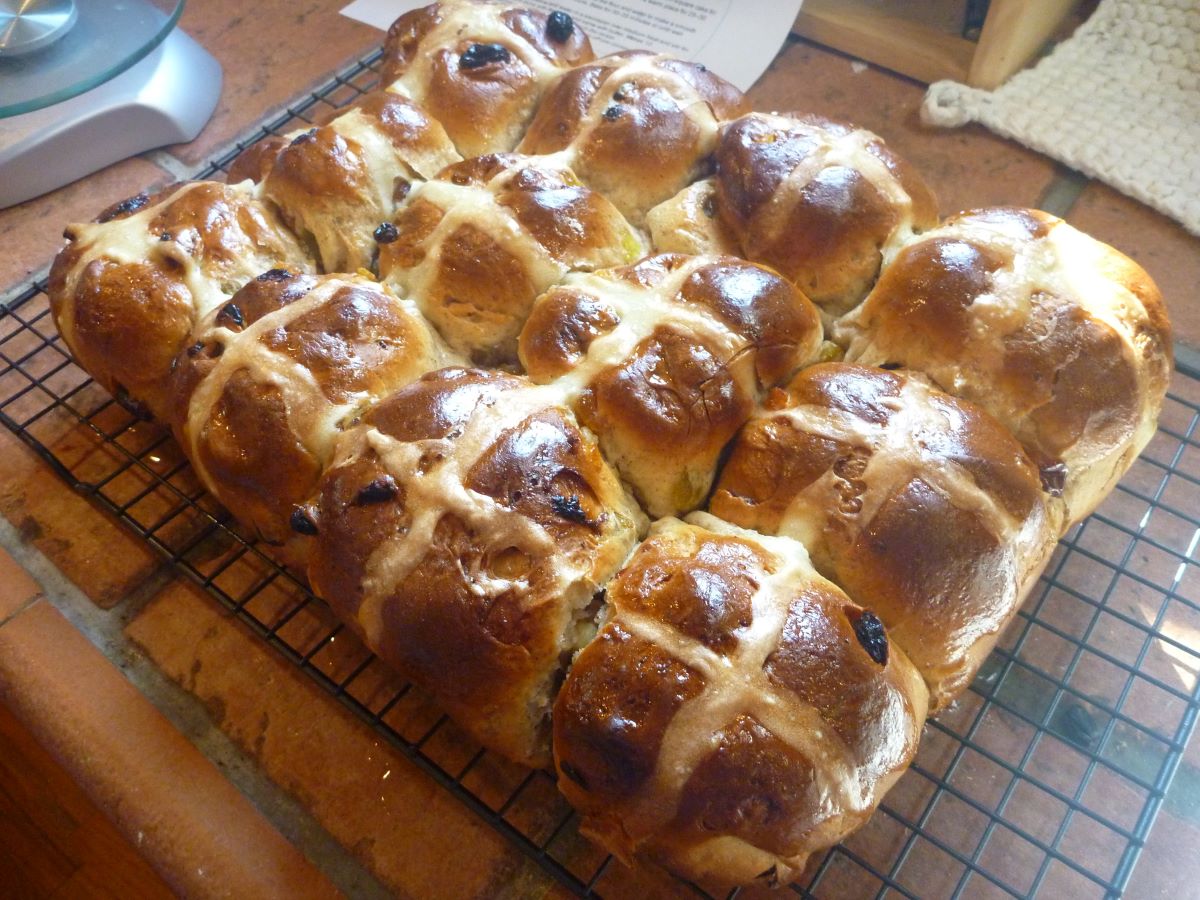 Pro: Taste
Did I mention these buns are delightful? With currants and raisins, without currants and raisins, with gluten, gluten-free, chocolate laden, vegan friendly, hot or cold, smothered in butter and cinnamon or just by themselves, it doesn't matter. These rolls with the crosses on top (made from flour FYI) are made for delicious demolition.
Con: Marketing Cynicism
Yeah, supermarkets. We're on to you, forcing us to spend money on fantastic baked goods in January when our forefathers had only a 3-4 day window every year to eat amazing hot cross buns. What's next, putting out chocolate eggs early so that we buy them too? Wait, don't answer that.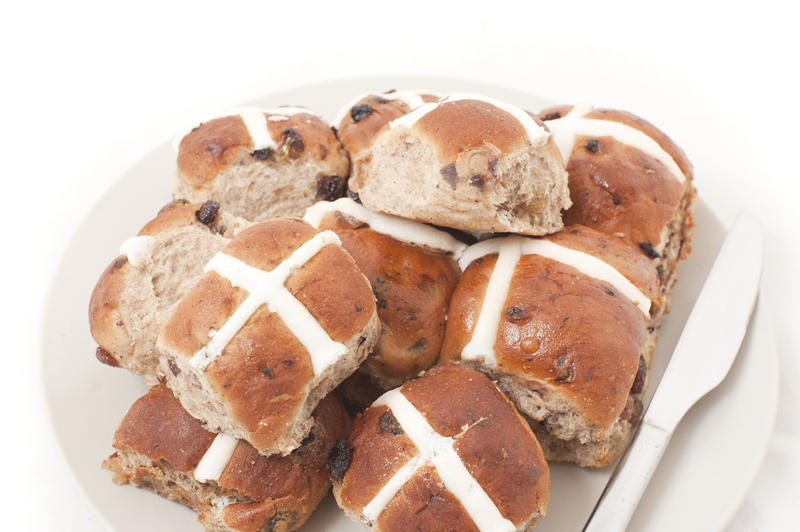 Pro: Peace
I'm the father of two temperamental and fussy boys under the age of five. Getting them to eat sometimes is like trying to put dress shoes on in the dark. But when they have a lovely chocolate hot cross bun in hand, they're almost human. I like that they like hot cross buns, and I like the quiet.
Con: Religious observance
Hot cross buns, in the Christian tradition, are eaten on Good Friday to mark the end of Lent.
Lent is the 40 days leading up to Easter which mark Jesus' sacrifice and withdrawal to the desert, and certain foods made with dairy products are traditionally forbidden during the period.
Learning about why hot cross buns are important provides a sense of understanding that can be sorely lacking in these times. It must be noted, however, you can observe Lent perfectly, eat hot cross buns on Good Friday, and for pretty much the rest of the year as well!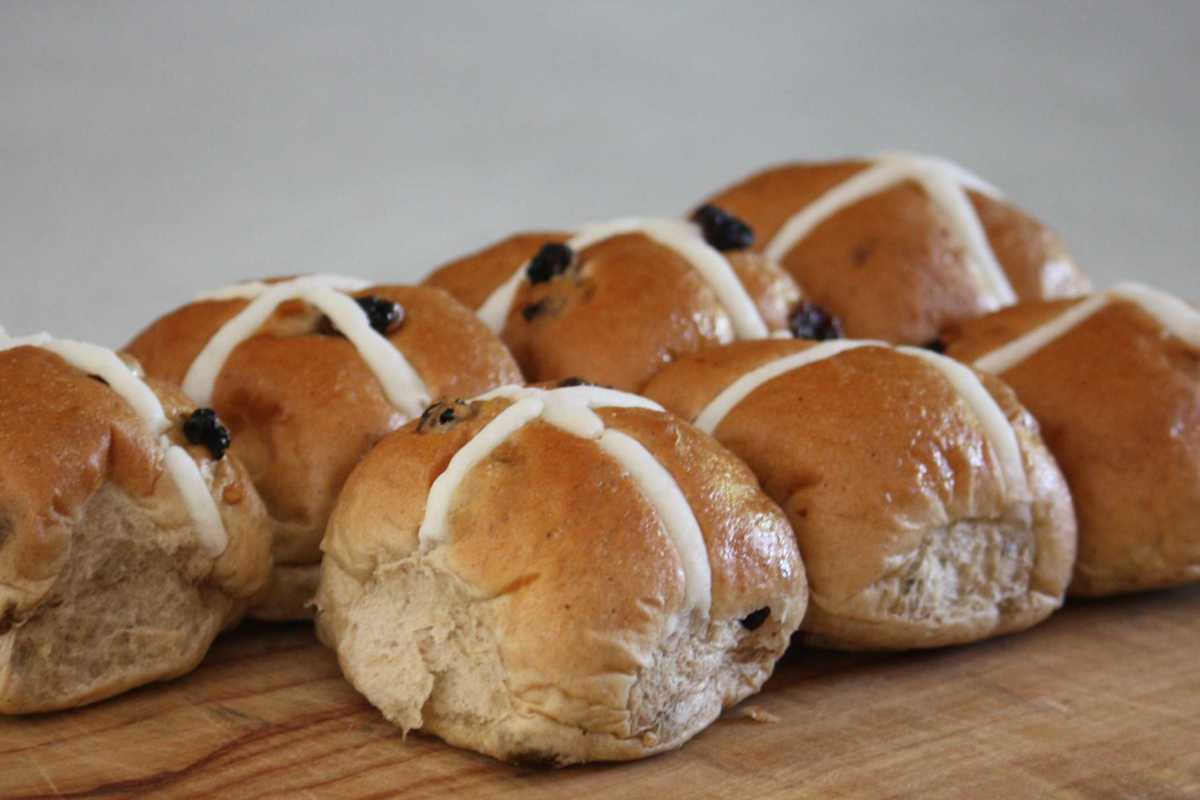 Pro: Entertainment
I'm sorry, but there's nothing quite more mesmerizing than the outraged ALL CAPS rant from a shopper that's been faced with the insurmountable task of moving beyond a basket full of beautiful baked buns with little crosses on the top as they get to the cereal.
For sheer indignation, bunfights are only matched by arguments about the commercialism of Valentine's Day, and 'Is Die Hard a Christmas movie?' for my own enjoyment.
Con: Making money
Those greedy supermarkets are making us buy these buns. No, people. We, as consumers, are making supermarkets sell them to us, because we can't get enough. If hot cross buns weren't becoming popular all year round, then they wouldn't be offered for sale.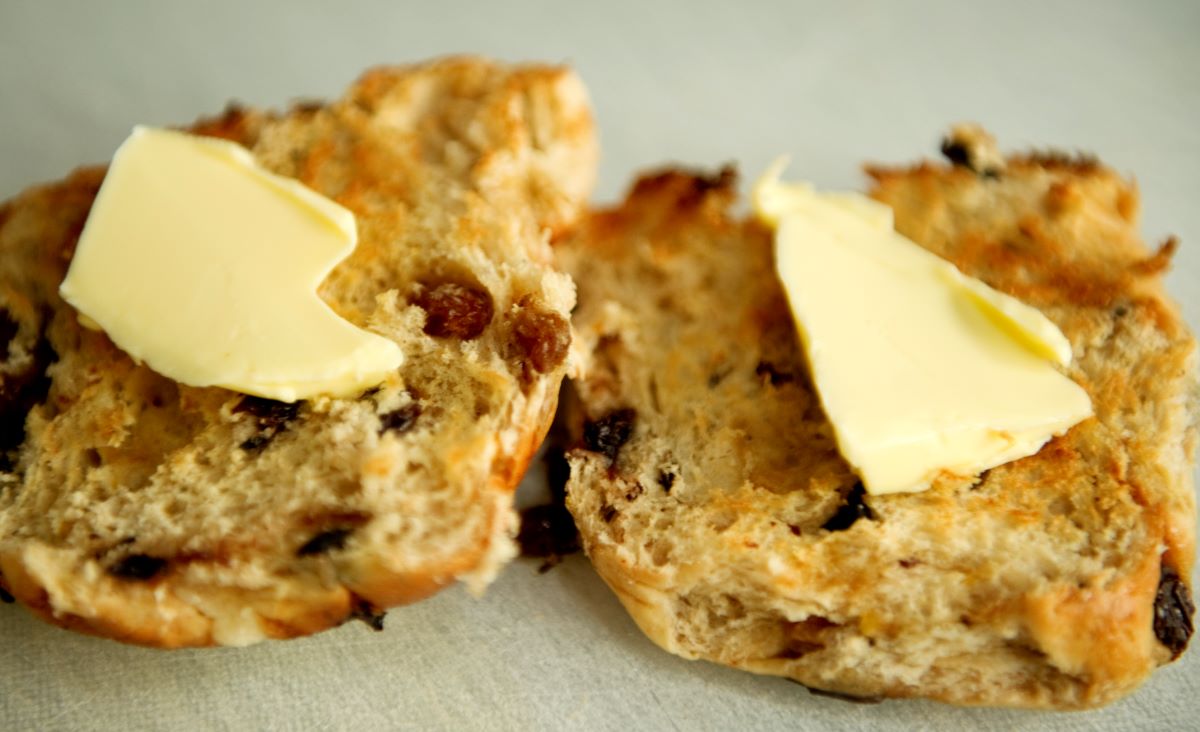 Hot cross buns are now a year round delicacy by virtue of the choices we make collectively as consumers. Unless people decide that they don't enjoy quality baked goods they'll be served to delight and antagonize outside of the traditional Easter holiday.
SKM: below-content placeholder
Whizzco for 12T