Are you scrambling for a Mother's Day gift? With everything going on in the world and schedules being flipped upside down and inside out, it's understandable that holidays and important dates fall in between the cracks while time slowly slides by.
So. In case you forgot – Mother's Day is Sunday, May 10th. In other words, you have less than a week to get something together to show your mom some love on her special day! Of course, these projects can be given at any time of the year. What mom doesn't deserve some beautiful, thoughtful DIYs every now and then?
Pressed Flowers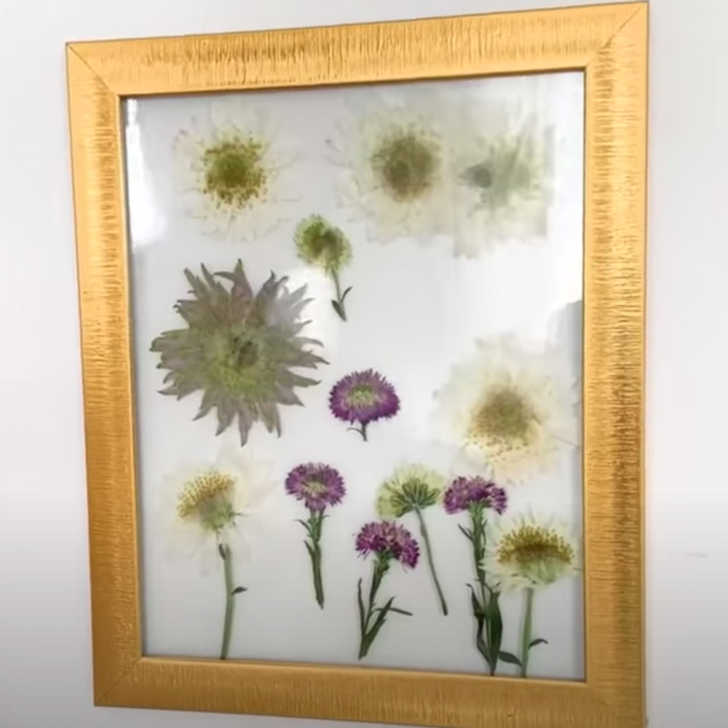 Flowers on Mother's Day is a classic. Why not switch things up a bit and give mom a frame full of beautifully pressed flowers! These ones won't wilt and die after a week; they'll stay gorgeous all year-round!
Start by laying out flowers in between two bricks, with a cloth covering the flowers so as not to scratch and tear the petals. Microwave the flowers – bricks and all, for 30 seconds and you'll have lovely pressed flowers! Then all you have to do is attach them to the glass of a picture frame with some hot glue. Easy, beautiful, and cost-effective!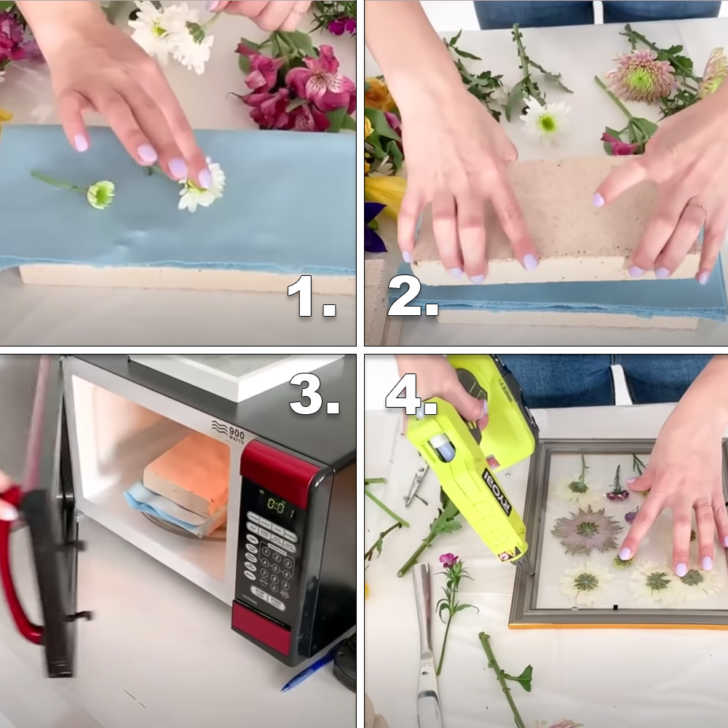 Cherry Tree Wine Glasses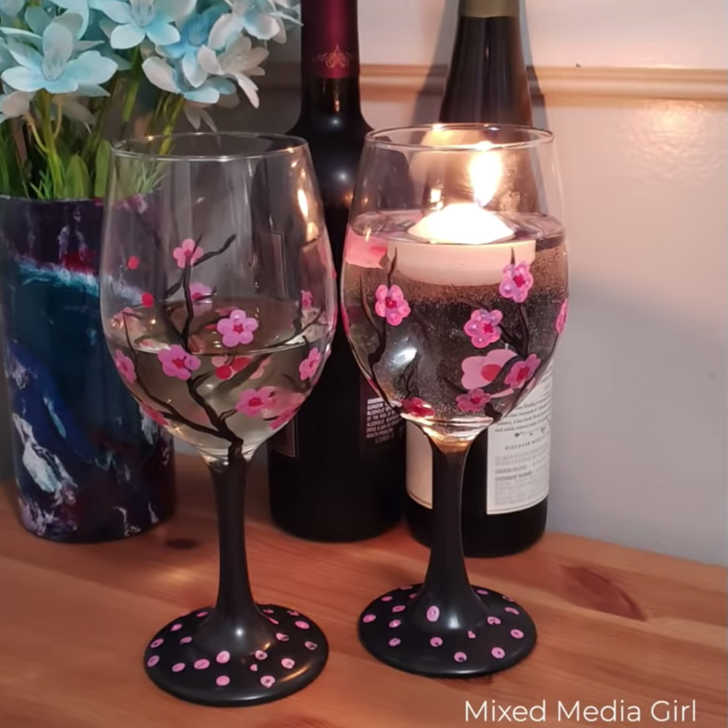 No one needs a wine glass more than dear old momma. Why not make her a special one? Grab a glass and wad up some paper or cloth inside. This will help you see where to paint. Then, start painting on branches, followed by little dabs of color with a Q-Tip. Finish up by painting the stem and then let everything dry! I recommend also adding a coat of food-safe Mod Podge to protect everything.
Picture Frame Lantern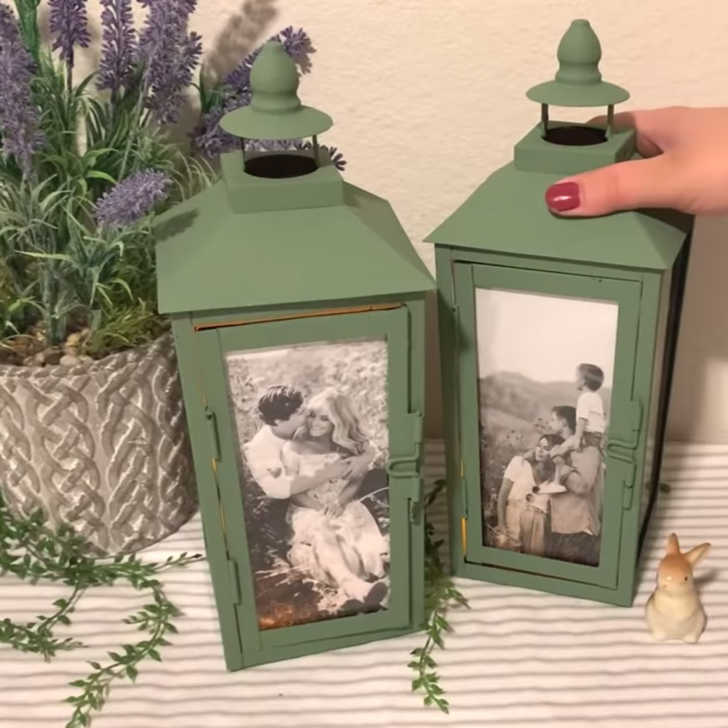 How cute is this idea? Take a lantern and remove the glass from the frame. Cut a small piece of double-sided tape and place it on the very top and very bottom of the glass, so it will be covered up once placed back in the frame.
Then, carefully press your photo, face down, on the glass and tape. Trim any excess from the photo and slip the glass back into place. You can leave it like that, or you can add an LED tea light inside to get the full effect!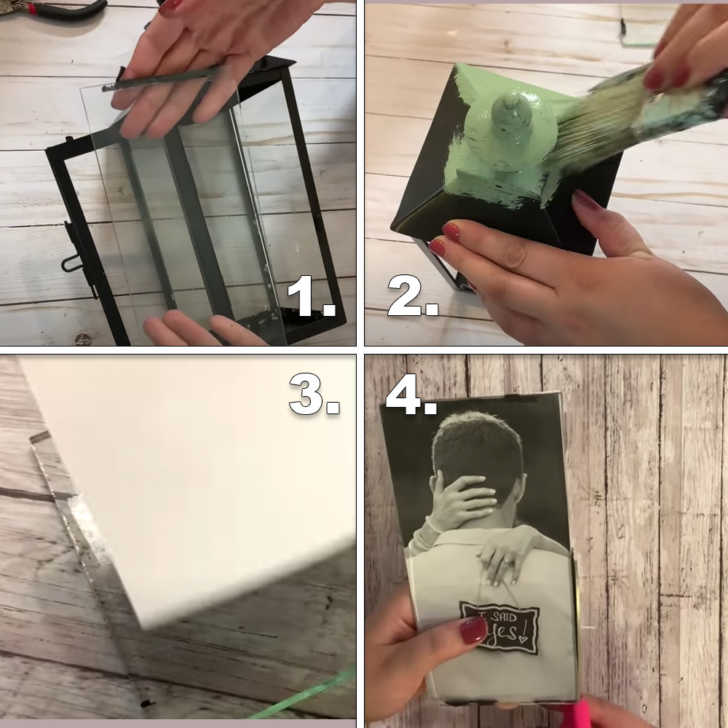 Pressed Flower Candle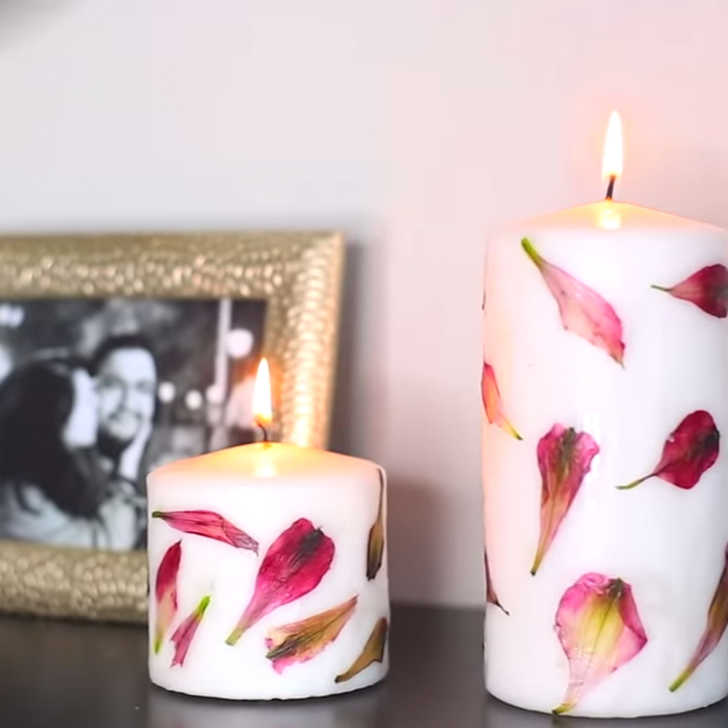 Here's another pressed flower DIY, and another method of getting pressed flowers. Start by laying out the flowers and petals onto a sheet of wax paper. Fold the paper over and iron the petals. Once they are cooled, warm up a metal spoon and rub over the area of the candle you want to press the petals too. It will melt the wax slightly so you can stick the petal on. Smooth it over with the spoon to make sure it is nice and secure onto the side of the candle. That's it! Aren't these just beautiful?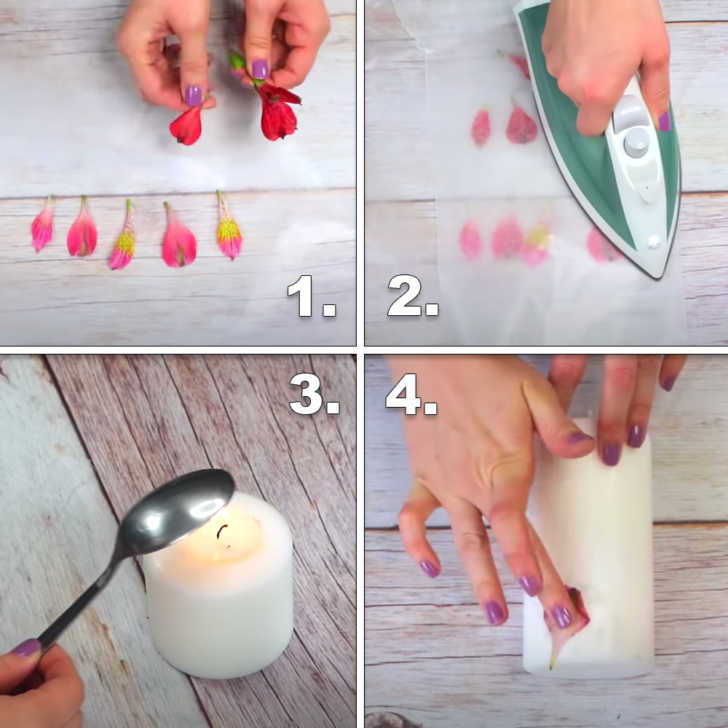 Gold Leaf Picture Stand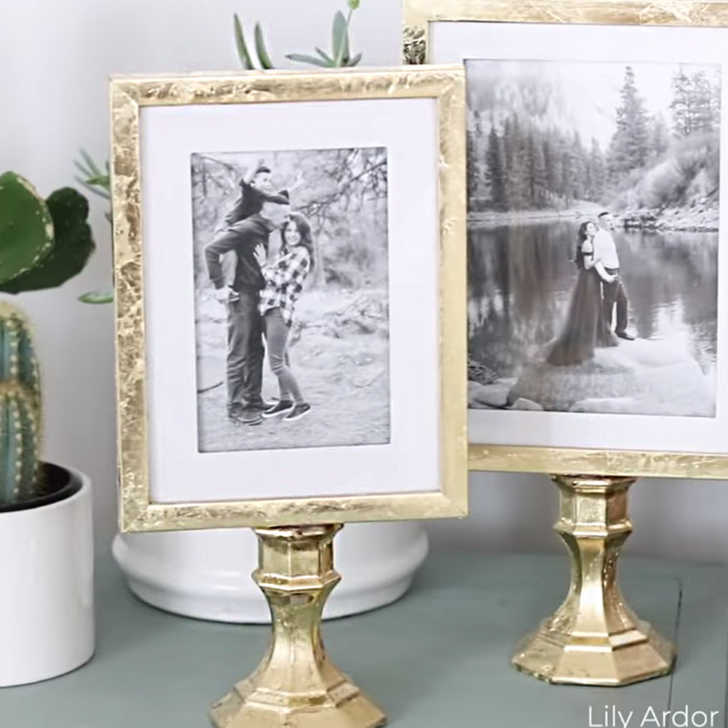 I've seen similar gold leaf picture stands go for $30-$50 each! You can make your own with picture frames and some candle stick holders. Start by painting Mod Podge in scattered areas around the frame and the candle stick holder. Then, press gold leaf paper onto the Mod Podge and let dry. Repeat the process all over the frames and candlesticks.
Once dry, simply brush off the excess gold paper and assemble. Glue a strong stick into the base of the candlestick holder and then glue the frame (with the picture already inside) to the stick. You'll have these beautiful picture stands in no time!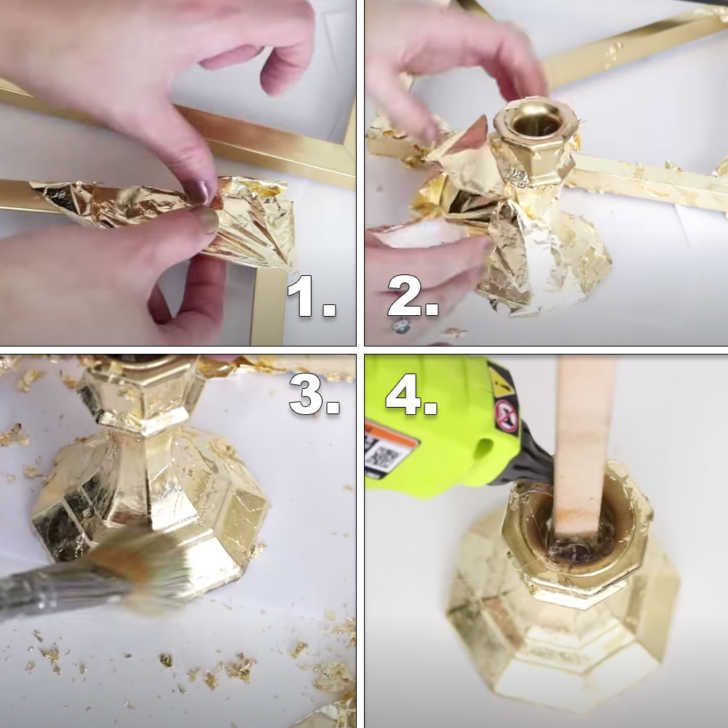 See more DIYs in the video below!
SKM: below-content placeholder
Whizzco for 12T