While there are some people who may believe that salad or eggplant Parmesan is responsible for inducing labor, there is a new sheriff in town.
A Minnesota restaurant has a burger on its menu that people believe comes with magical powers.
The "Labor Inducer" burger is so popular that tons of pregnant women now stop by to try it, and believe it or not, it has allegedly worked…twice.
Even if you're not pregnant, this burger sounds delicious! It is made up of certified Angus beef, honey-cured bacon, American cheese, Cajun remoulade, peach caramelized onion, and Bavarian mustard.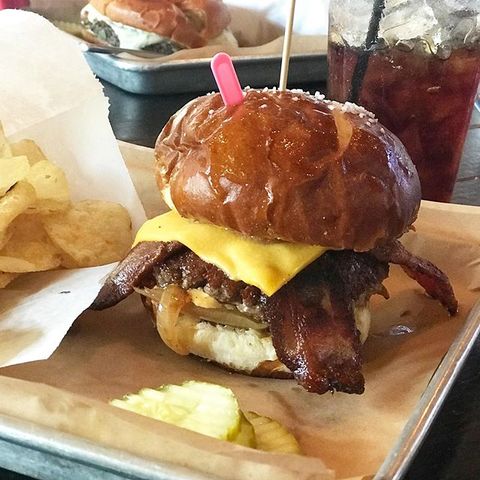 Co-owner Kelsey Quarberg was tasting a burger that the restaurant's chef Enrique was considering entering into the Twin Cities Burger Battle, according to Fox News.
Several hours after she tried it, Kelsey went into labor nine days early, and thus the name (and legend) of the "labor-inducer" was born.
According to co-owner Ashley Berset, the abundant press has caused pregnant women to flock to their restaurant to see if it works for them. And sure enough, it has!
"I have to get this now. I have to. If I don't, it's like me telling the universe I don't need your help and I did," she told WCCO.
They even have a "baby counter" on the wall to keep track of all the success stories.
SKM: below-content placeholder
Whizzco for 12T