Historical and delicious.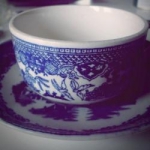 Rose Heichelbech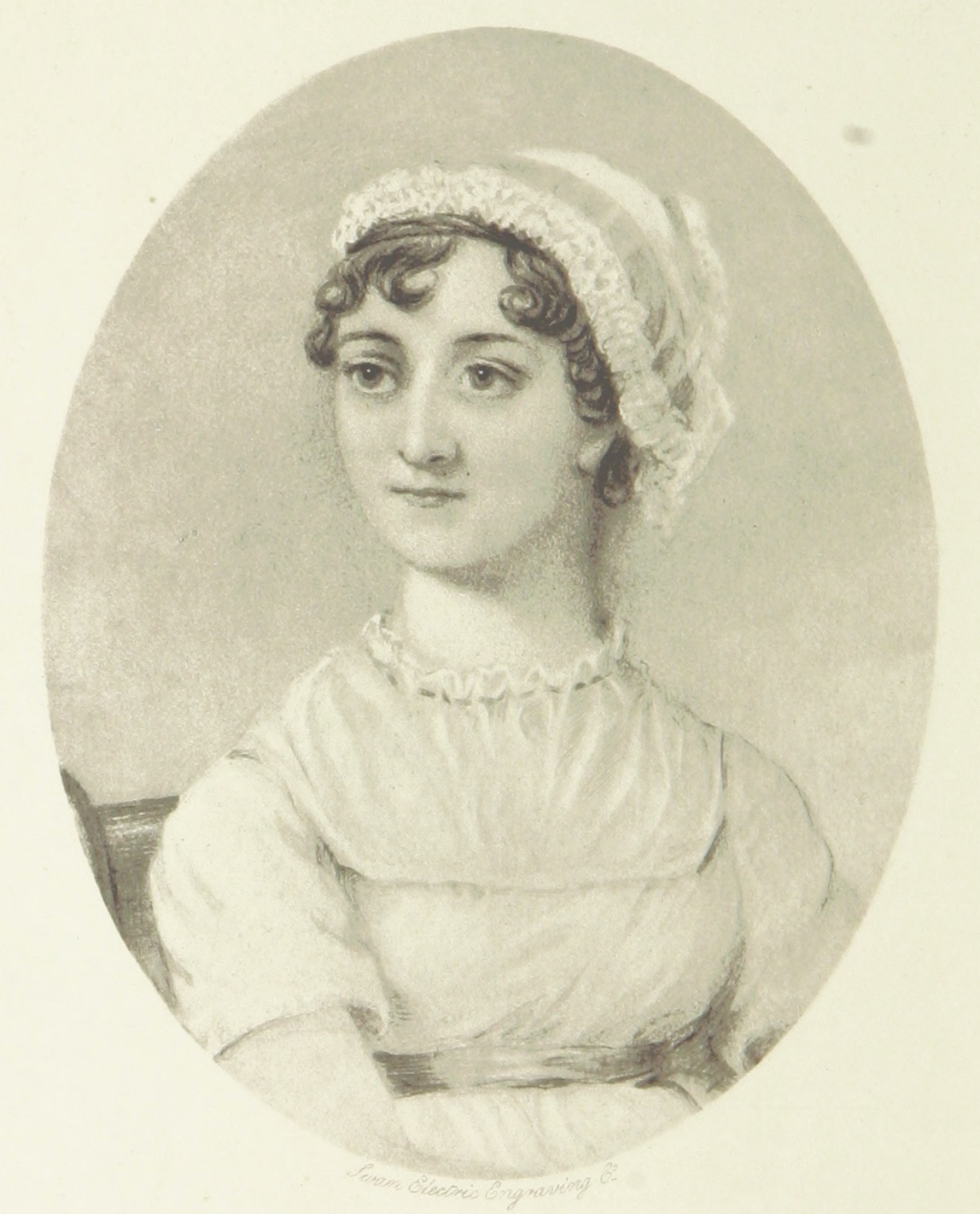 In her short life Jane Austen wrote 4 books, dozens of stories, and had worked on several novels enough for them to be published posthumously after her untimely death (from an illness still unknown). Her family, though of upper class lineage, fell on hard times. Not unlike the characters in her books, she was often set to socializing with people beyond her wealth. But, in her letters she boasted of the family's entertaining and that she was in no way embarrassed to invite guests to an "elegant entertainment" of "pease soup with a spare rib and pudding". It might sound sparse, but for the Austen family full of unmarried women and little income, it was the food they could afford.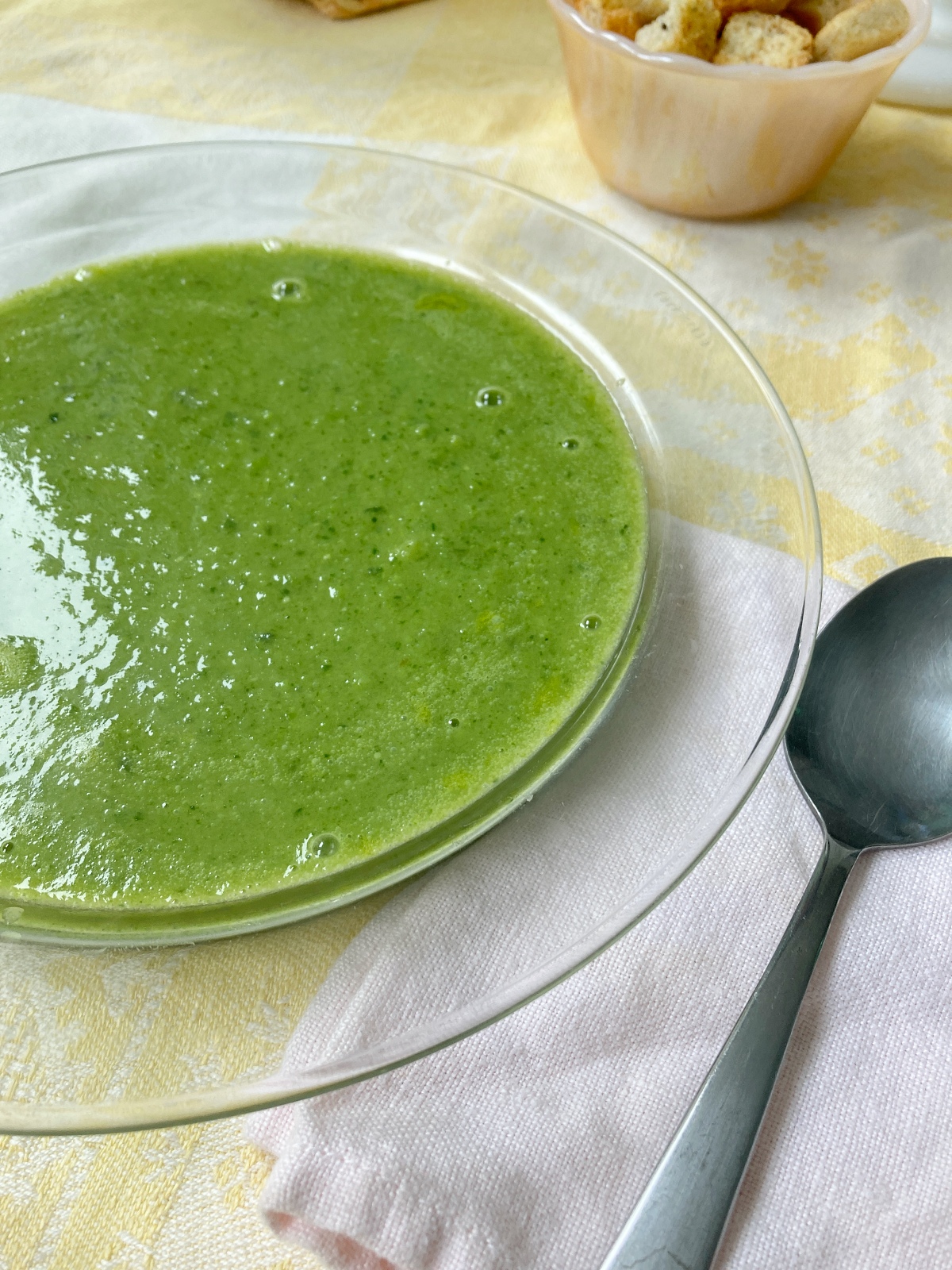 Not surprising for an author, Austen wrote letters at a furious rate and many of them that survive today describe her favorite foods. Her friend and later sister-in-law, Martha Lloyd, kept a household book with recipes of the Austen's as well, from which we get this adaption of her beloved pea soup.
Unlike spilt pea soup which is thick and mellow, this version is made from young peas and has a shorter cooking time and thinner texture. The addition of fresh mint and parsley also heightens the fresh factor.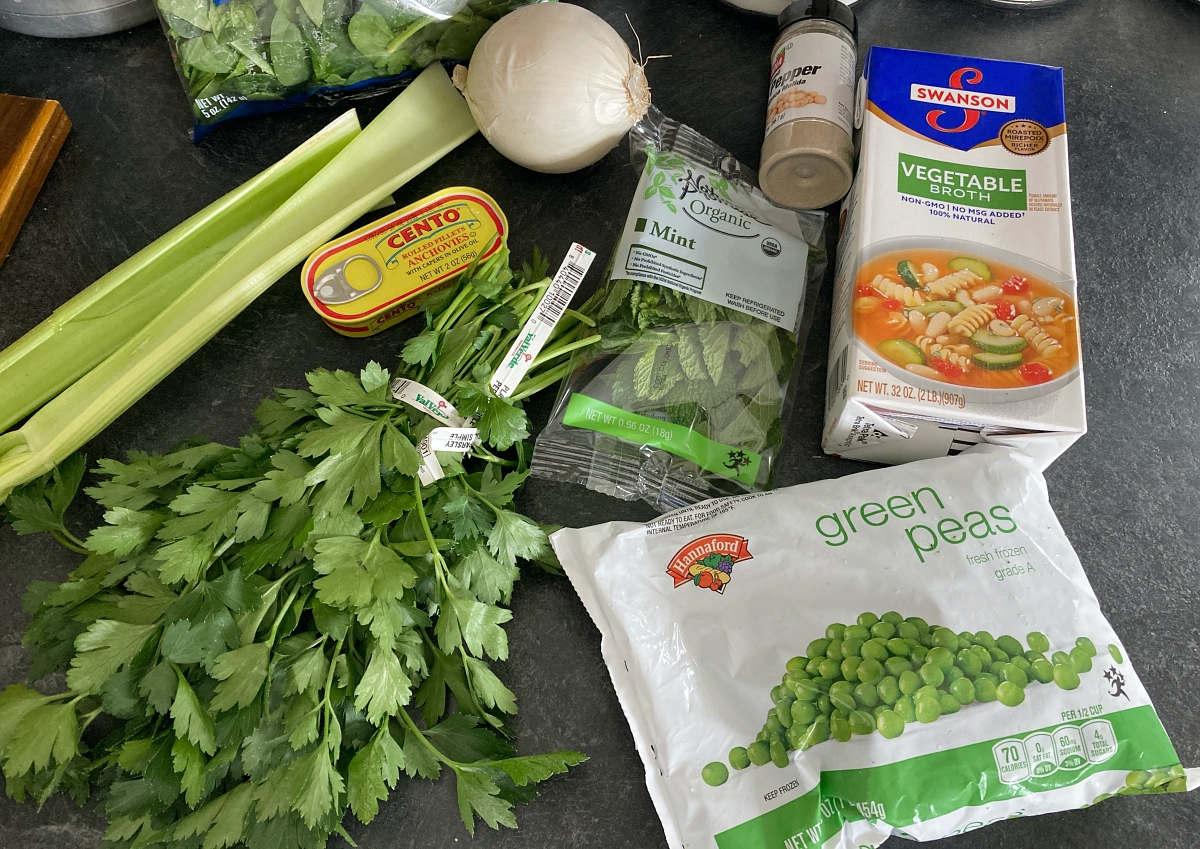 The base is a sauté of onions and celery in butter, to which stock and peas are added. At the last minute add some spinach as well to amp up the vibrant, green color of the soup.
Then blitz the soup in a blender to make it a uniform with a creamy look. If you want you can run it through sieve, but this will greatly reduce the total number of servings in the recipe.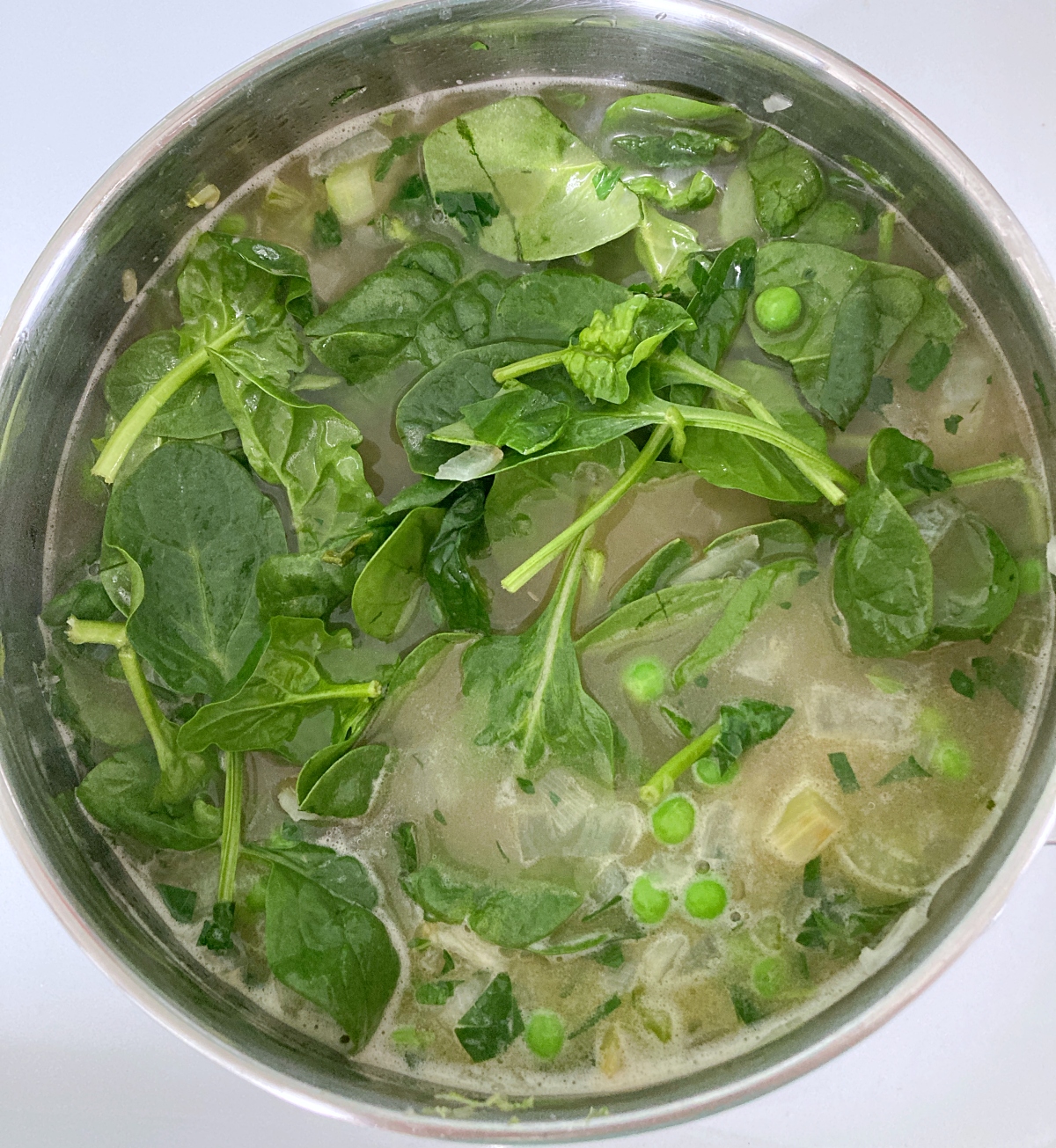 Lloyd's recipe calls for anchovies, as does this modern one. But, to make a vegetarian version you could use the frozen peas that come with mushrooms in the mix for a deeper flavor.
Serve this dainty soup with some croutons as part of a civilized lunch or as a side at dinnertime. And, just know that 200-some years ago Jane Austen was very likely doing the same thing.
Jane Austen's Pea Soup
Serves 4-6
20m prep time
30m cook time
187 calories
Ingredients
4 tablespoons salted butter
2 celery sticks, finely chopped
1 onion, finely chopped
4 sprigs fresh parsley, chopped
1 tablespoon freshly chopped mint
3 anchovies or 6–8 anchovy filets, finely minced
Dash white pepper to taste
1 (16 oz) package frozen peas (or equivalent fresh)
1 (32 oz) container vegetable or chicken stock
Pinch of sugar
2 oz fresh spinach leaves
Salt to taste
1 teaspoon cornstarch
Preparation
In a Dutch oven or stockpot melt butter over medium heat. Sauté celery and onion for 3 minutes. Add parsley, mint, anchovies, and white pepper. Cook for 2 more minutes.
Add peas and chicken stock and simmer for 10 minutes. Add spinach and cook until just wilted. Add salt to taste. Allow soup to cool for 10 minutes and then blitz with a blender along with cornstarch until smooth. For smoother soup run through a sieve after blending.
Return to pot and cook on medium-high for 5 -10 minutes or until soup is thickened. Serve with croutons if desired.
Recipe adapted from Pen Volger and The Marginalian.
SKM: below-content placeholder
Whizzco for 12T