We've found your newest Christmas tradition.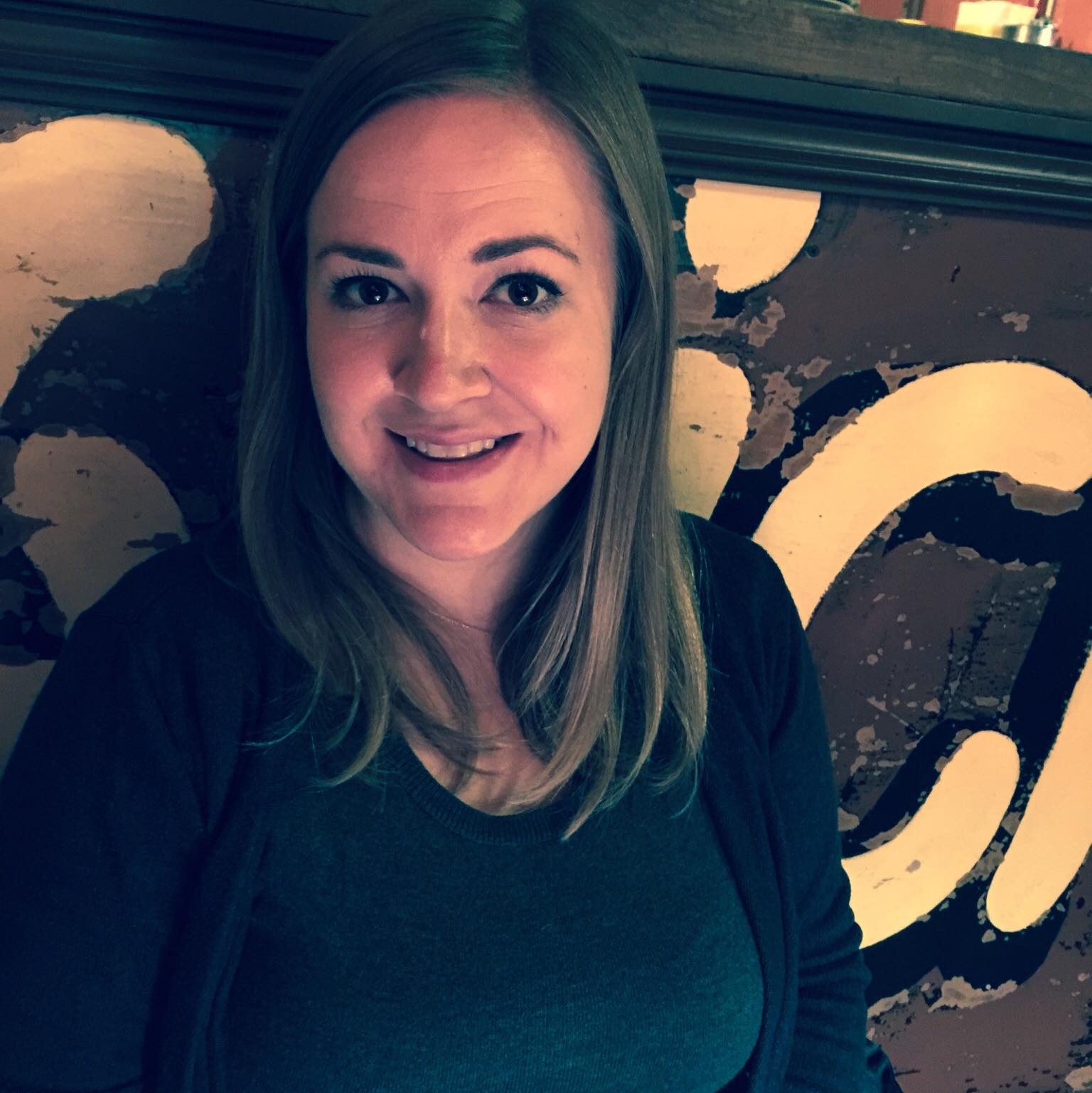 Kristy Norrell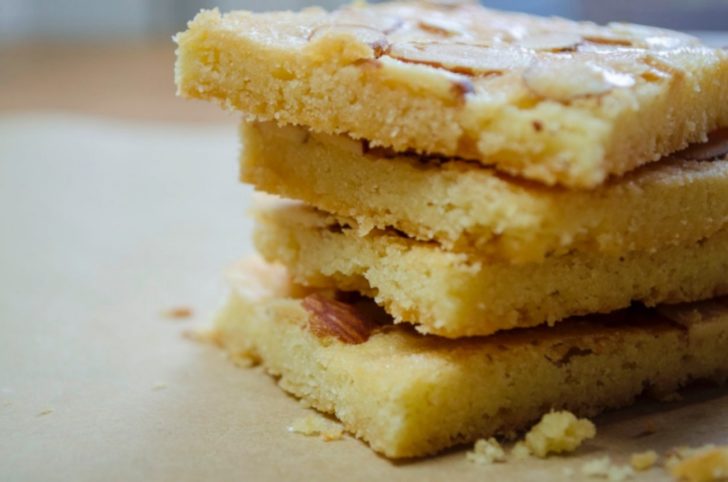 I was lucky enough to grow up across the street from a family who made Jan Hagel (which sounds like 'yawn-hawk-uhl') every Christmas and were always kind enough to bring a ribbon-adorned package of the delicious cookies our way. They did it so habitually, I knew to expect it… and I always very much looked forward to it.
While it might not be an ever-present Christmas cookie in American kitchens, that's not the case in the Netherlands where it's a long-standing tradition to make during the holidays. (Like really long-standing, Jan Hagel has been around since the 17th century!) Our family friends are of Dutch descent and the recipe was one that was passed down from generation to generation, as much a part of their Christmas tradition as an ornament-adorned tree or the presents beneath it.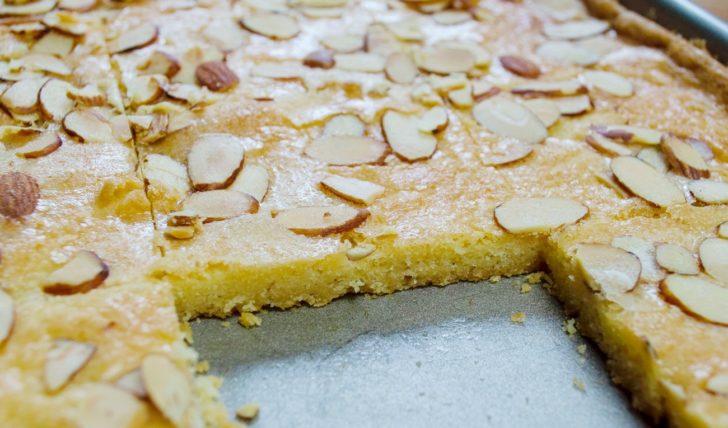 For me, it's hard to imagine a more satisfying cookie. A buttery and crisp – yet delicate – shortbread, the only downside to them is that you can't manage to eat one without creating quite a few crumbs. They're simple to make and are baked up in a sheet pan, so are perfect for slicing and sharing, and their sturdy nature makes them easy to package up as gifts. They tend to come topped with sliced almonds or chopped walnuts and dusted with sanding sugar, though our friends often left them unadorned. (I'm partial to the sliced almond option, myself.)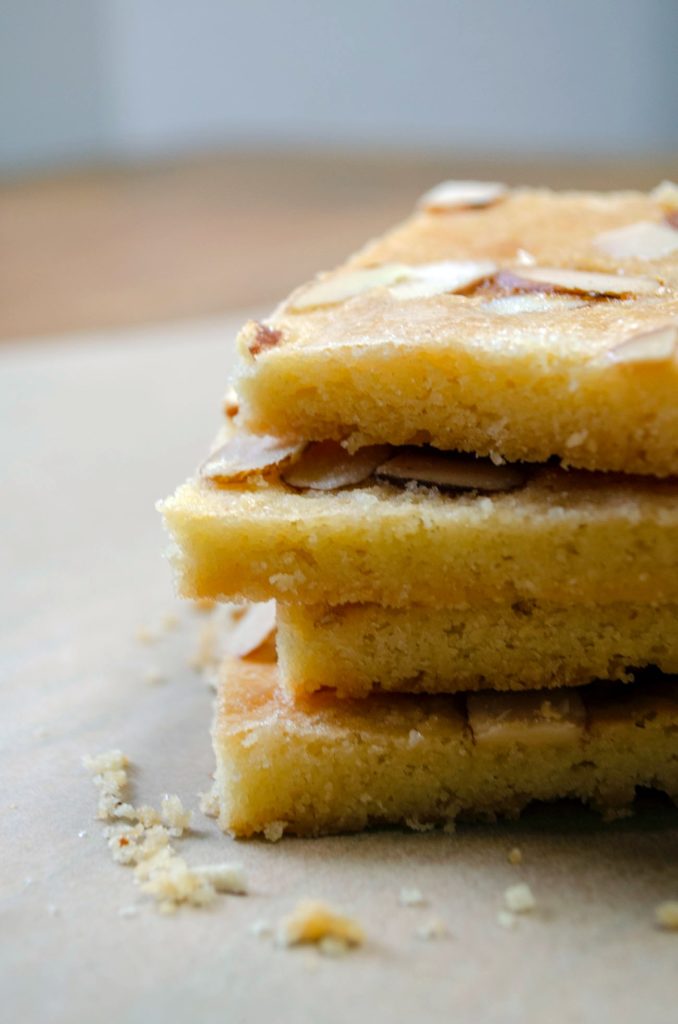 I always assumed that the cookies were named after a person named Jan Hagel, but that turns out to not be the case. "Jan Hagel" can be translated to "Johnny Hail" which might be a reference to the hail-like sugar that's used to dust the top. Some say it's more in the vein of the 17th-century use of "janhagel" which was slang for sailors, 'riffraff' and 'common folk.' Wherever the name comes from, they're an absolutely delicious cookie – the kind you look forward to all year round – and they're really simple to make.
You start with just a few of the usual baking suspects: butter and sugar, flour and an egg yolk, and a touch of almond extract. You beat those together until a dough forms…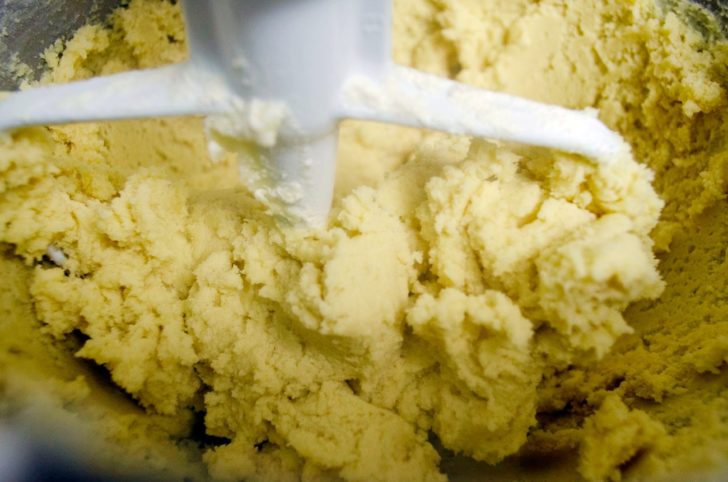 And then you press the dough evenly into a quarter sheet pan. You can use a larger pan if you'd like a thinner, crunchier effect, but I like them to have a little bit of give in the middle. Brush the top with egg white and sprinkle nuts and sugar over the top…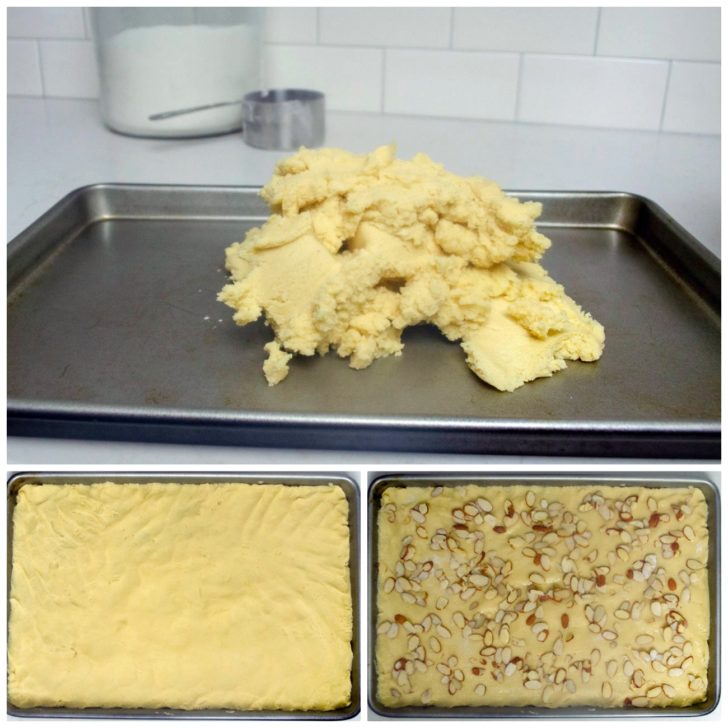 And then bake until the top is shiny and golden brown.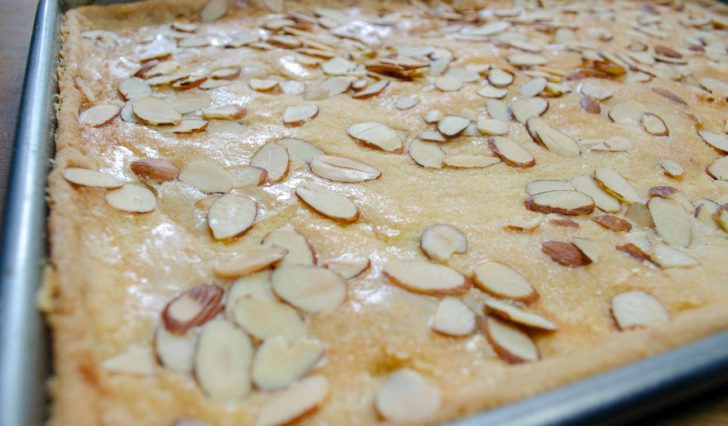 They'll have a crisp bite and a rich buttery flavor, backed by a delicate bite of almond.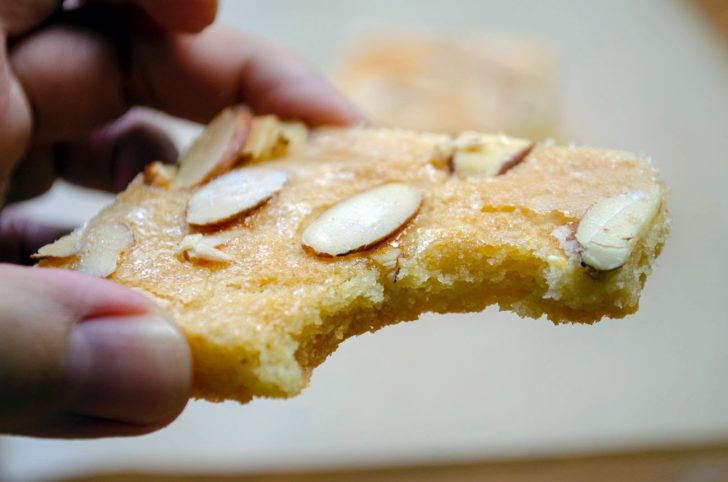 They're the kind of cookie where making them once means you'll find yourself making them year after year after year (whether you hail from Holland or not). That's certainly true for me… while they're far too good to be confined only to Christmas, I now can't imagine the holidays without them.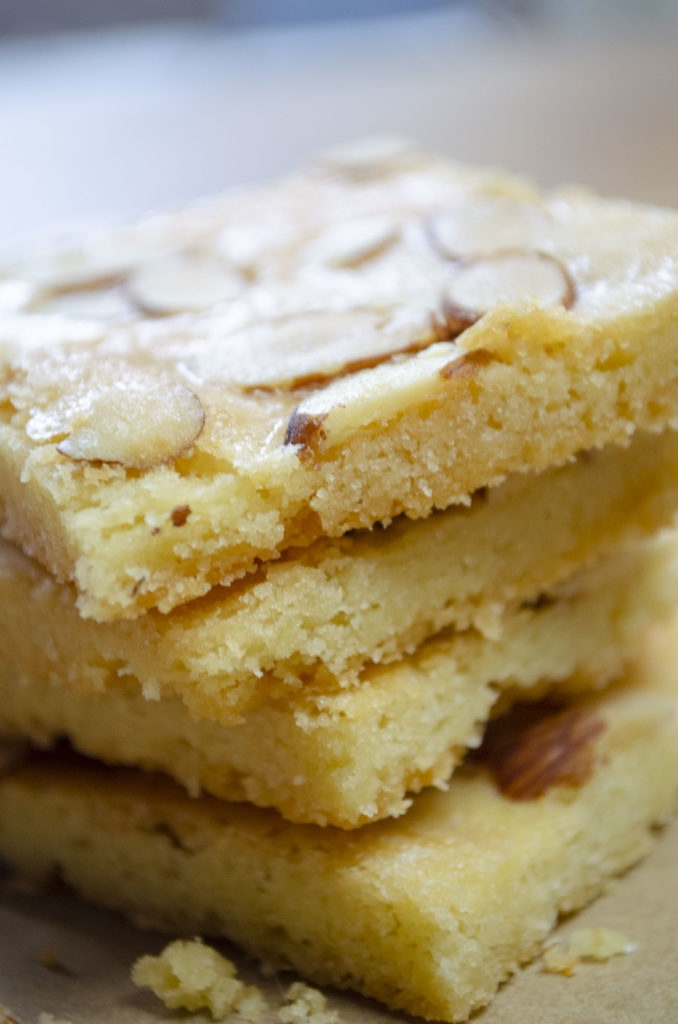 Jan Hagel Cookies
Ingredients
1 cup (2 sticks) unsalted butter
1 cup granulated sugar, plus 1 tablespoon
1 egg, white and yolk separated
1 teaspoon almond extract
2 cups all-purpose flour
1/2 teaspoon kosher salt
1/2 cup sliced almonds
Preparation
Preheat oven to 325°F.
In a large bowl, combine butter and sugar and beat with an electric mixer until light and fluffy. Beat in egg yolk and almond extract.
Add flour and salt, and mix until combined. Press dough into an even layer in the bottom of a quarter sheet pan.
Mix egg white with a little bit of water and brush evenly over top of dough. Sprinkle almonds over the top and sprinkle evenly with sugar.
Bake 30-35 minutes, until just golden brown. Slice into squares or triangles and allow to cool before removing from pan and serving. Enjoy!
Adapted from Food In Jars.
SKM: below-content placeholder
Whizzco for 12T