This story originally appeared at InspireMore.
When it comes to adopting animals, sometimes the pet chooses the human instead of vice versa.
Ivie Lee and her boyfriend Jason live in an apartment in Pasadena, California. For the past year, they've opened the door to the alley each morning to find a scruffy black and white cat waiting for them. Ivie says they named her Mary and always made sure to have some cat food to give her when she came around.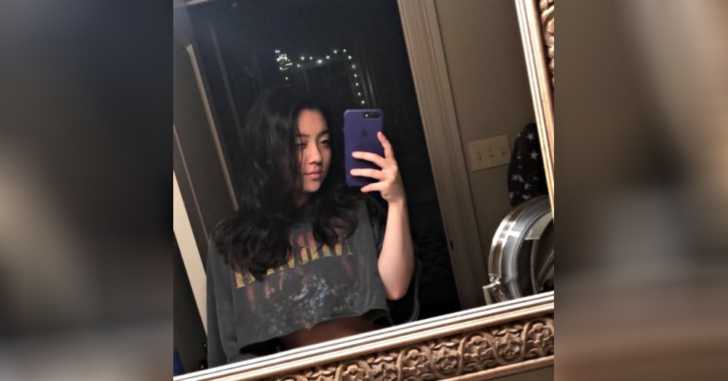 One morning, Mary wasn't at the door and Jason and Ivie worried that life on the streets had finally caught up to the stray. Weeks later, Jason opened the door to discover that not only had Mary returned to their neighborhood, but she'd brought a friend back with her.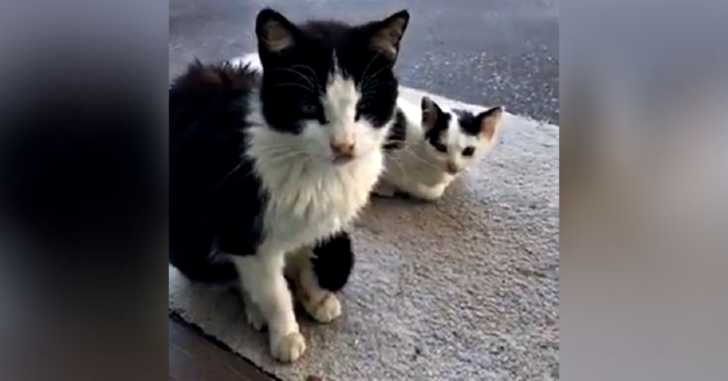 "Look what happened when she came back!!!!!" Ivie excitedly posted on her Twitter page. It turns out that Mary had been away for a while having at least one kitten, and now she'd brought her baby back to the home where she'd experienced kindness before.
As soon as the couple saw Mary and the kitten they knew they had to do something to help them. Ivie's Twitter feed was soon blowing up with wishes that they'd give the cats a good home, or at the least capture them and bring them to a shelter for medical attention. Ivie quickly got on the phone with local animal clinics to discuss their options and have Mary spayed as quickly as possible.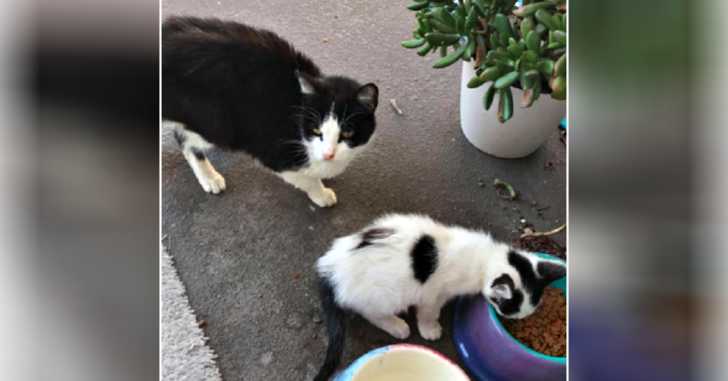 At the urging of their Twitter friends, Ivie started a GoFundMe to raise money for their unexpected house guests. They were able to raise $2,000 to get the cats medical exams, shots, food, and other expenses. Meanwhile, Ivie continued to update everyone on Twitter of their adoption progress.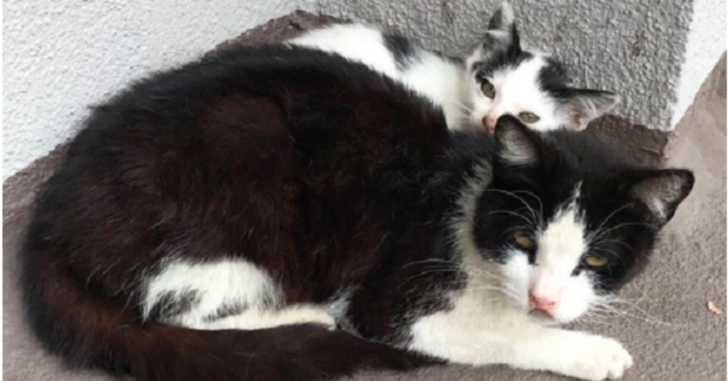 "Update: Mary and her baby cuddling this morning," Ivie wrote on Twitter. "We haven't named the kitten yet, as we're still unsure if it's a boy or girl! In the meantime, it would help if you guys could share our GoFundMe page so we can get these babies tested, cleaned up, and indoors as soon as possible!"
Jason and Ivie were able to humanely trap the cats and bring them to the vet. They soon learned that the kitten is a boy and is in excellent health. Mary, however, was listed in critical condition due to bleeding in her abdomen and growths on her lip, tongue, and liver. The Twitter-sphere waited with bated breath to find out Mary's fate.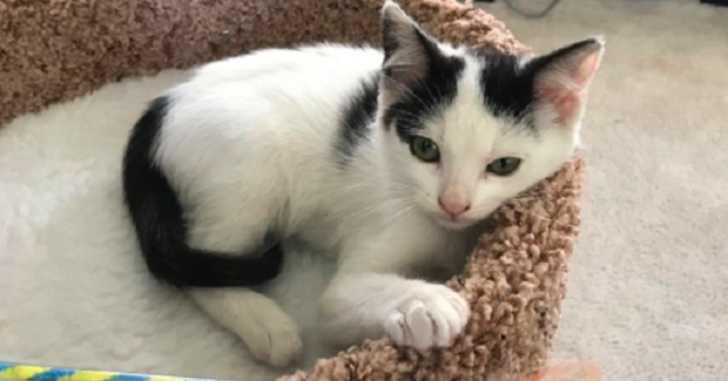 Luck was on Mary's side, though, because a few days later Ivie had a very happy update:
"Mary made it everyone! She's currently resting in the little recovery corner we made for her. We're going to give her some space like our vet suggested, so we'll take photos of her later. And the kitty is doing so well! He's super energetic and loves to be pet!"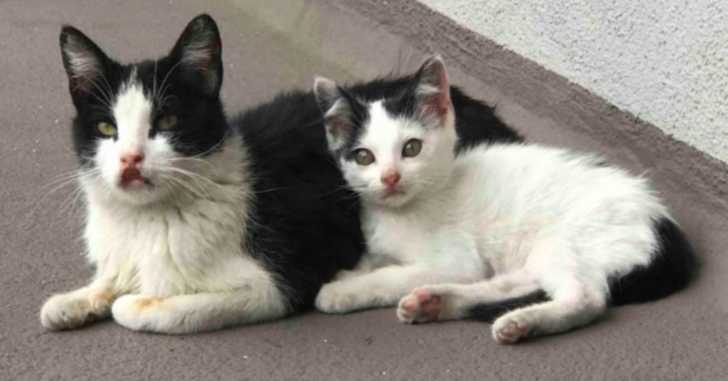 We really hope Ivie continues to update us as they incorporate Mary and her son into their little family! Just knowing that these animals are off the street and will live a comfortable life gives us so much joy. This is one case where the pet truly did select their owners, and we think Mary made a terrific choice in Ivie and Jason.
Please share this story to encourage more people to open their heart to the countless homeless pets who need love!
SKM: below-content placeholder
Whizzco for 12T