This story originally appeared at InspireMore.
It's a moment that Jen Tringale won't soon forget.
As the author and public speaker made her way through the Nashville International Airport in Tennessee, she stopped short when she noticed a sudden hush had fallen over the usually-bustling terminal. Jen had stumbled upon the American Airlines gate where hundreds of children were waiting to board a plane to Disney World free of charge.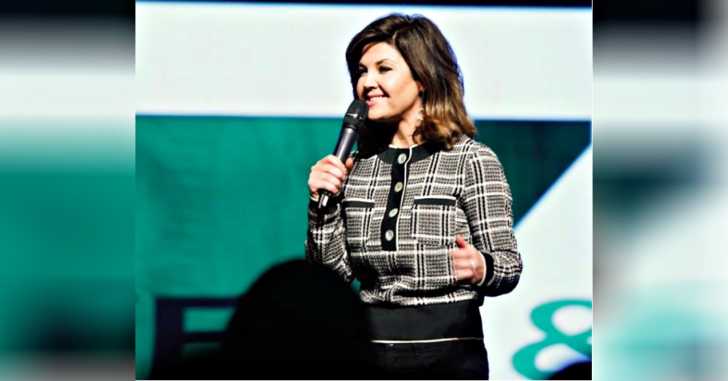 All of the kids and their guardians are Gold Star families — families who have lost a military parent in the line of duty. The kids were heading to Florida as part of the Gary Sinise Foundation program formerly known as Snowball Express.
You may remember Gary Sinise as the actor who played Lieutenant Dan in the movie "Forrest Gump," but he's also the co-founder of Operation International Children and the founder Gary Sinise Foundation. The actor and his foundation are "committed to maintaining the wonderful traditions while finding new and exciting ways to serve our families of the fallen."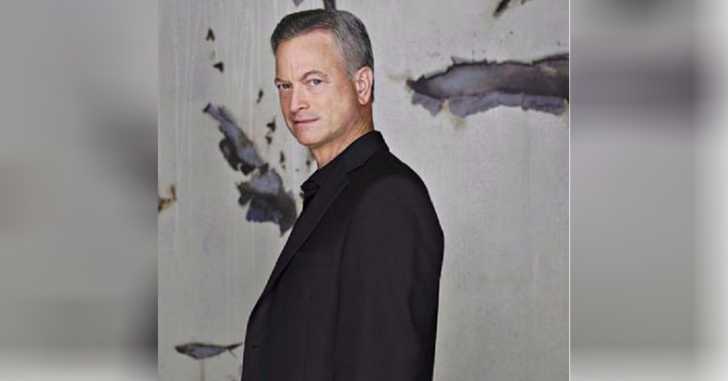 As Jen approached the crowded terminal, she noticed the Gold Star families gathered at the gate. Just then, a singer stepped up to the microphone and began to sing the National Anthem. All around her military personnel stopped in their tracks and raised their hands in a solemn salute, but it wasn't just the military families who were affected by the scene that unfolded around them.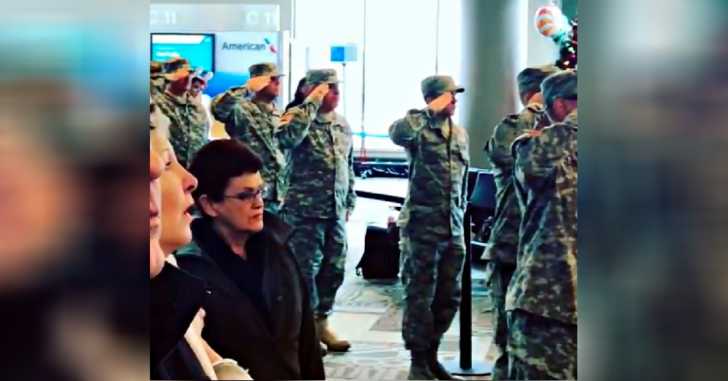 Civilians and travelers came to a stand-still as well, silently bearing witness and lending their own silent sympathy to these families. Jen was so moved that she began filming the scene, later sharing the video on her Facebook page and stating:
"When they announced them over the loud speaker and they lined up to board the plane the whole airport literally stopped and sang the National Anthem with military present in salute. Most every person standing around, myself included was bawling at the sight of these kids and spouses who have paid so great a price for our country."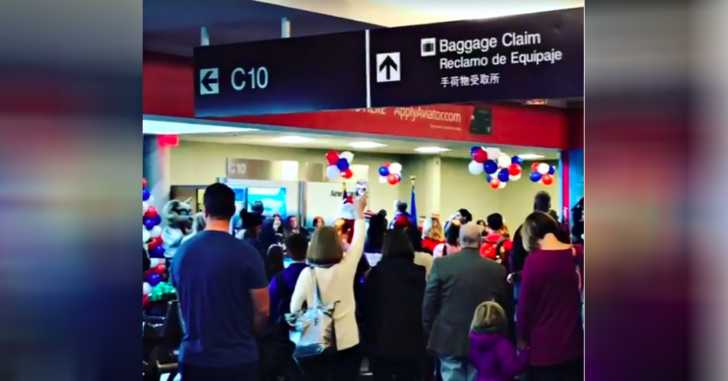 "To see all of this at Christmas time was so humbling. Seeing the general public in an airport stand still to honor these kids was simply beautiful," Jen continued.
Jen's video of the moment went viral and was soon featured on media sources far and wide, adding more exposure to the Gary Sinise Foundation and hopefully enabling more military families to experience joy in the wake of unspeakable tragedy.
Over 1000 Gold Star Children travel w/ surviving parent, 1,750 in all, via @americanair to Disney World today as part of our @GarySiniseFound Snowball Express program. This charter left LAX this morning. I'll join up in a few days. Have fun kids! We love you! pic.twitter.com/OfMEpVF1er

— Gary Sinise (@GarySinise) December 8, 2018
The act of singing the National Anthem to honor these families' sacrifice is so heartwarming. We sincerely hope that all of these kids have the time of their lives at Disney, and we thank them for their sacrifice for our freedom.
SKM: below-content placeholder
Whizzco for 12T