Just as delicious as fresh, and just as easy too.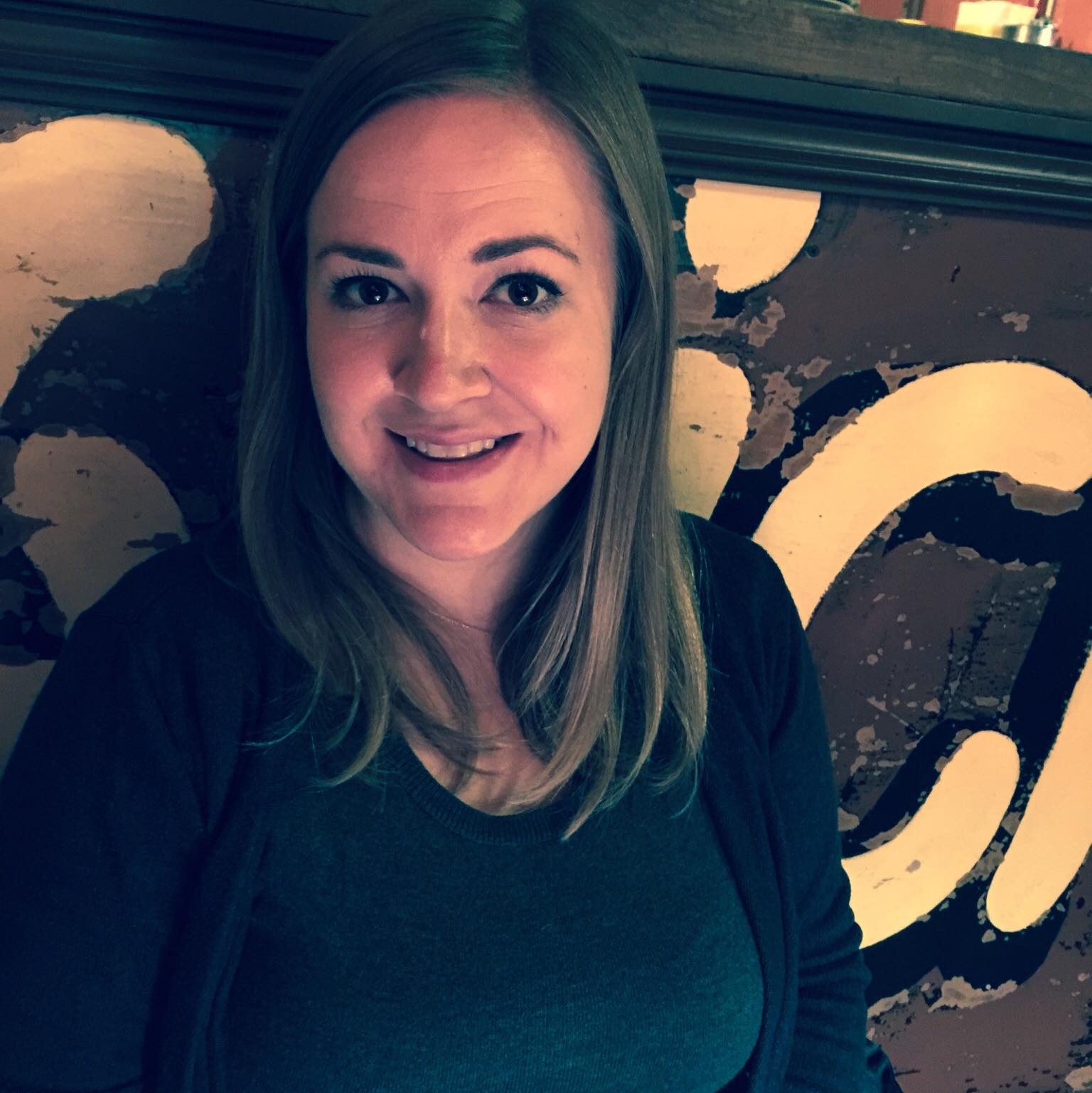 Kristy Norrell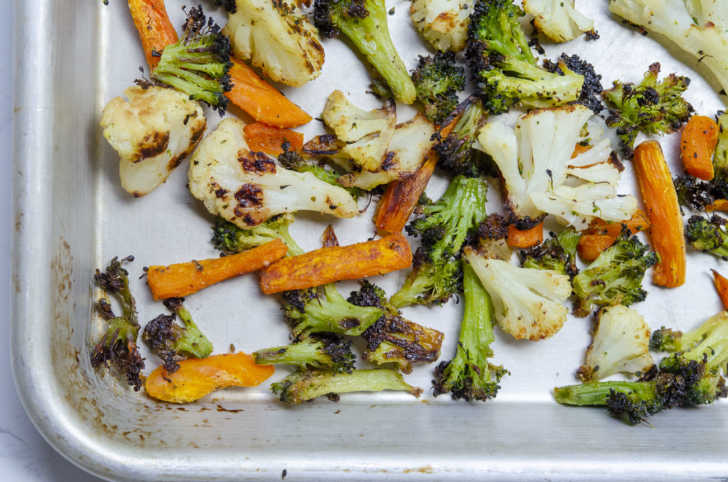 I roast vegetables a lot. In fact, I would say that most nights of the week I'm roasting a vegetable. Whether it's asparagus, carrots, broccoli, or potatoes, it's my go-to method for veggie prep. Why? Well, it's unfailingly delicious, it's easy, and I can rely on it when I haven't taken the time to actually plan a way to get our veggies in. But what if you're running so far behind that you haven't even stocked your produce drawer with fresh veggies? No problem, truly. You can roast frozen vegetables! It's just as easy and the results are great — you probably won't even be able to tell them from fresh once you take them out of the oven.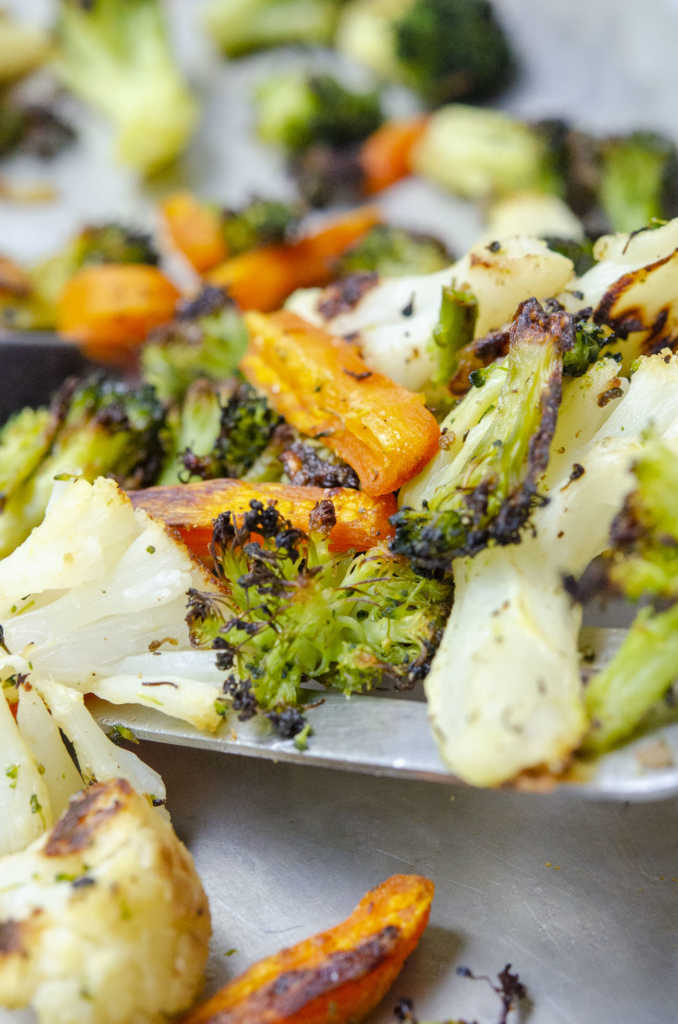 Frozen veg are a great thing to keep on hand. They have just as many nutrients as — and maybe even more than — fresh vegetables because they're frozen as soon as they're picked. Basically, they're preserved at their prime! I find it really helpful to always have things in my pantry and freezer that I can grab to make a quick dinner no matter what our evening looks like, and frozen vegetables are at the top of that list.
The first step is key. You want to preheat your oven to 450 degrees and you want to place your baking sheet in the oven while it preheats so that it gets nice and hot.
Then, and only then, you'll open your bag of veggies, pour it out into a bowl and toss it with some olive oil and whatever seasoning your heart desires. No, you don't need to thaw anything. Isn't that good news?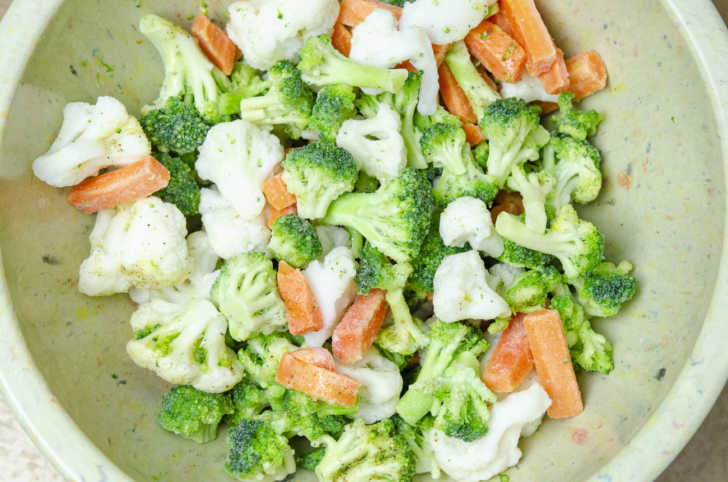 Then, you'll spread your veggies out on that hot baking sheet and make sure to choose one that's large enough that the veg aren't crowding each other. Since these are frozen and extra moisture will be released, you want to take care that they really have enough room for air to circulate around them so they roast and don't steam.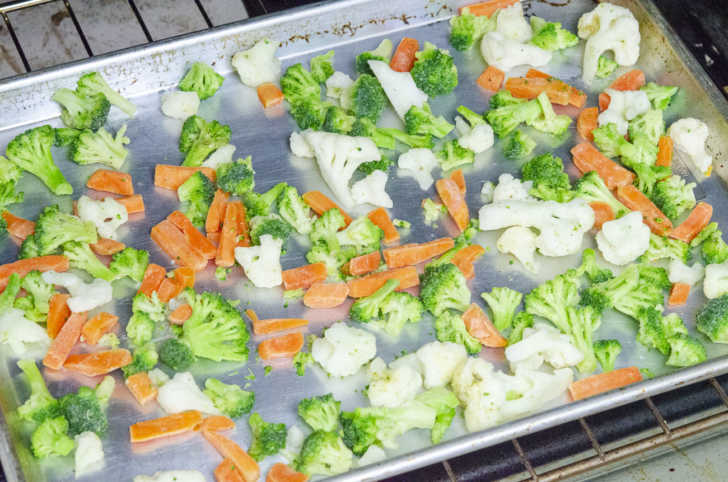 Let them hang out for fifteen minutes…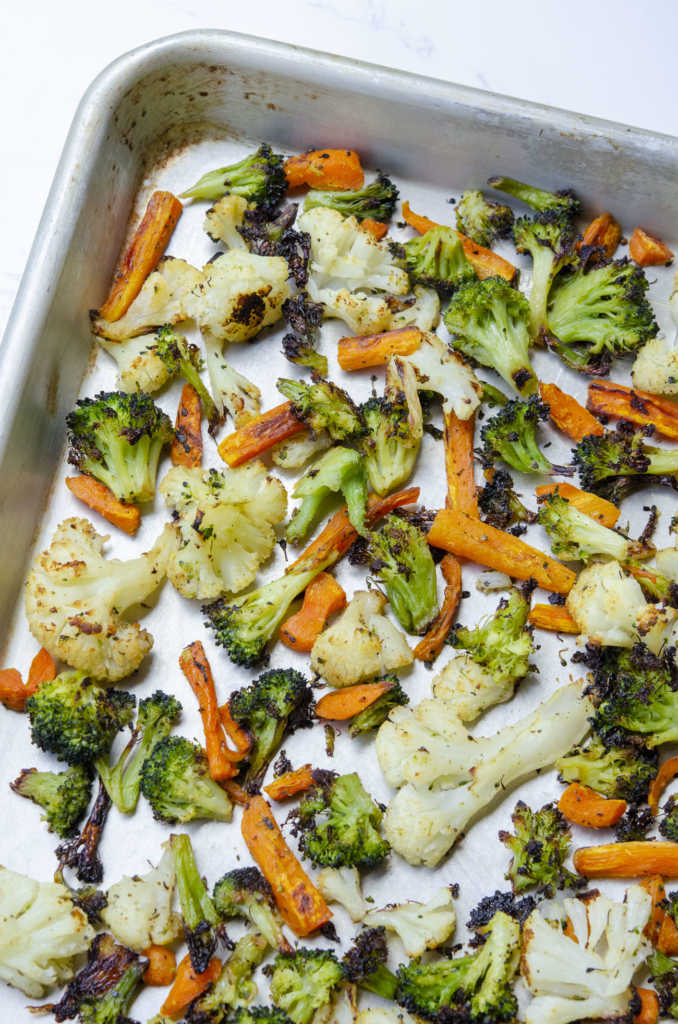 … then stir them, and let them hang out for ten to fifteen more. They should have some beautiful crispy edges and be kissed with golden brown color.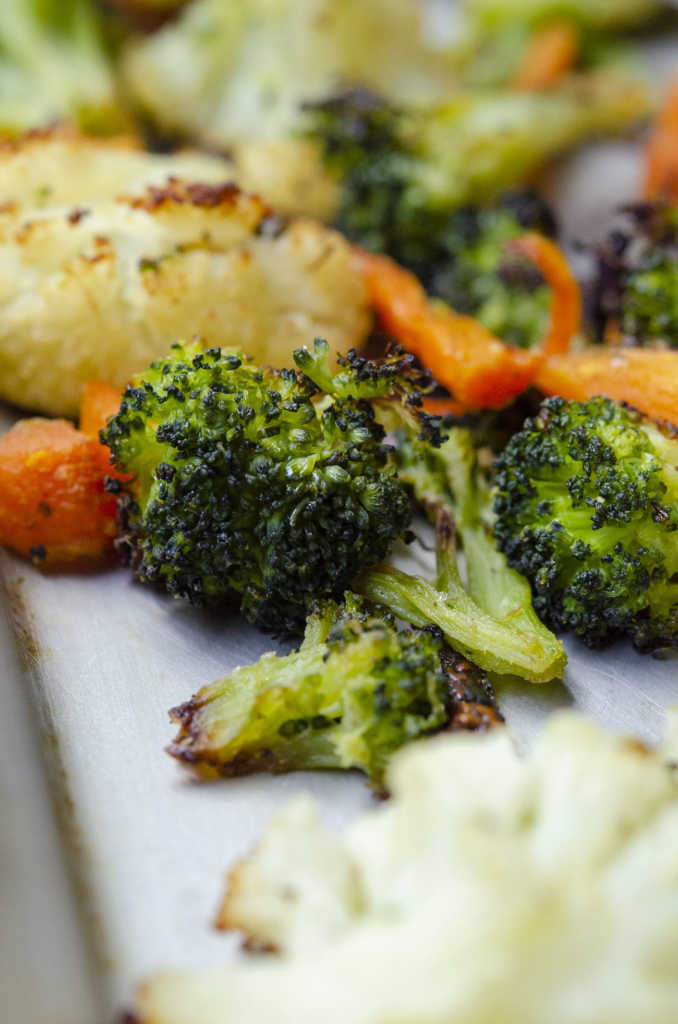 Just like with fresh vegetables, your roasting time will depend a bit on what you're roasting. Asparagus will go quicker than carrots, and the size of your veggies is a factor too. But, roasting is a forgiving medium, so just keep an eye on it and you're bound for delicious success!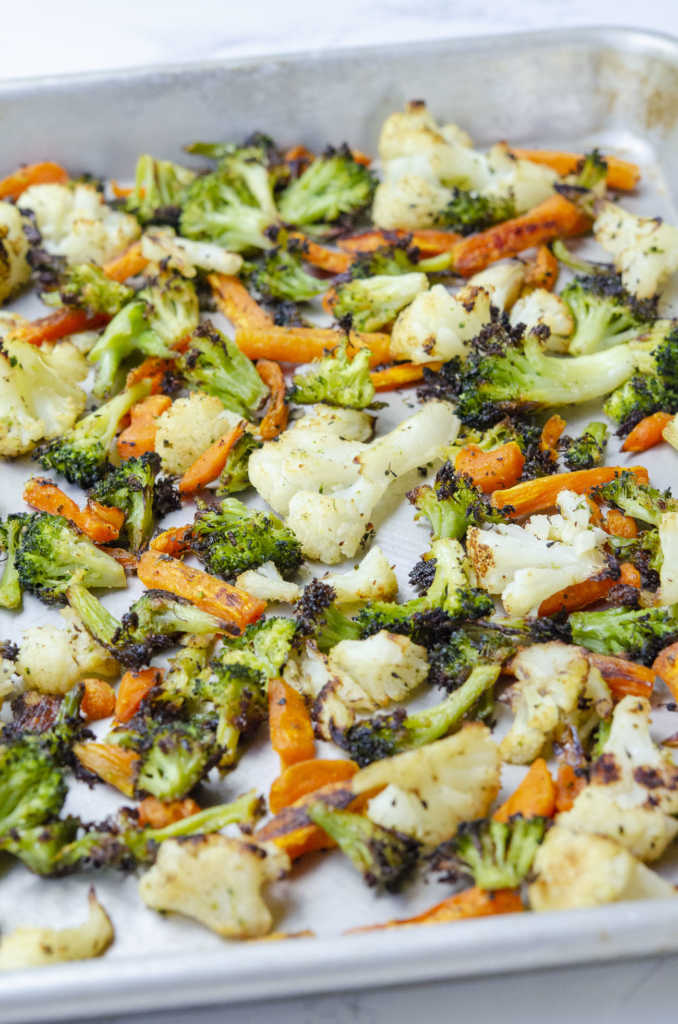 How to Roast Frozen Vegetables
Serves 2-4
5m prep time
25m cook time
Ingredients
2 cups mixed frozen vegetables of your choice
2 tablespoons olive oil
Kosher salt and freshly ground black pepper, to taste
Preparation
Preheat oven to 450°F. Place a rimmed baking sheet in the oven while it preheats.
In a large bowl, toss together the frozen vegetables, olive oil, salt, and pepper. No need to thaw.
Once baking sheet is hot, spread vegetables out on it in an even layer.
Roast 15 minutes, then stir and return to oven until golden brown, 10-15 minutes more.
SKM: below-content placeholder
Whizzco for 12T