Nashville cook, musician, and puppeteer, Steve Hall, came up with his own process of making McDonald's french fries at home. Hall says a lot of cooks get it wrong from the start since the size, shape, texture, and flavor all have to line up in order to get that signature flavor that most of us have grown up enjoying. To that end, here is a fair warning: there are kind of a lot of steps. However, if you love a good challenge or simply miss the taste of these classic fries, you'll want to see how these bad boys are made at home. It's not how we had heard the fries were made, either.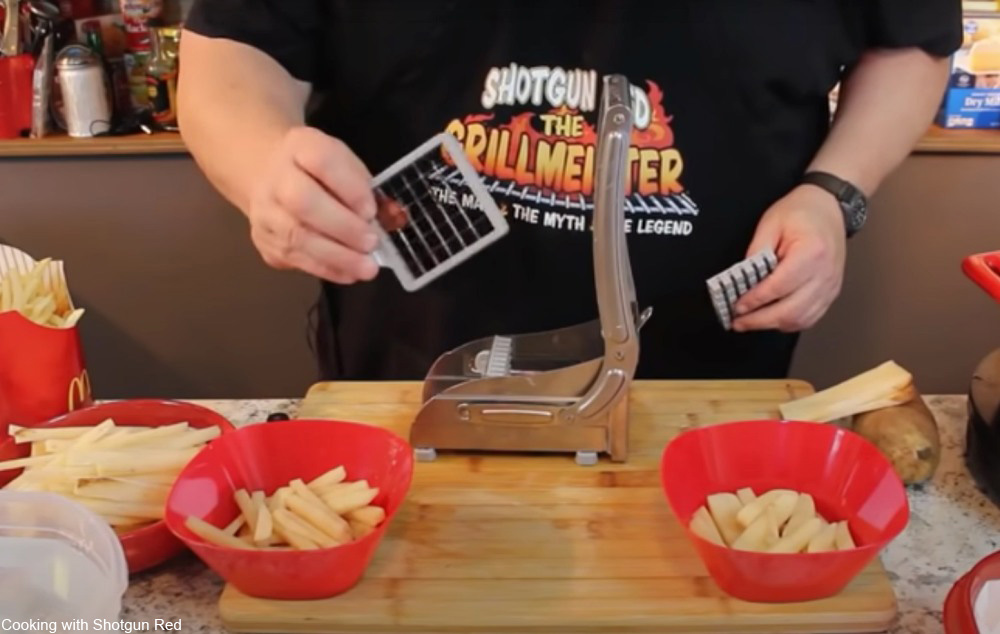 The first step in Hall's process is to not use a french fry cutter (and apparently McDonald's doesn't use a potato puree like some have speculated). Hall says fries from one of these cutters will end up too big. Instead, the potatoes have to be cut by hand, creating a rectangle shape from the potato. In the process of making this potato rectangle the skin gets removed, so there's no need for an extra peeling step. Hall says he saves those skin pieces to fry up later, but we could see these scraps in a nice soup as well.
He then slices the potato lengthwise in thin sections, then goes back in and slices them thinly so that they are a correct size. According to Hall, if you make them other sizes the taste will be off.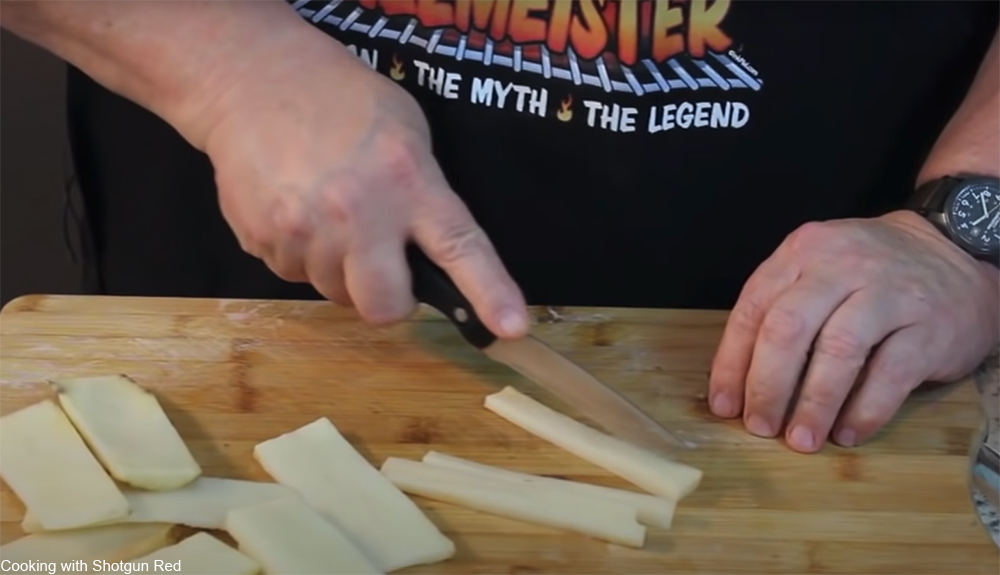 The next step is to shock the fries in a big bowl of cold water. What this does is to reduce the starch in the fries, which in turn changes the texture of the end result. He stirs them a bit and then leaves them to sit in the water for about 5 minutes.
After letting them sit in the water, Hall places them on paper towels to drain, while also patting them off with more paper towels in order to get them as dry as possible.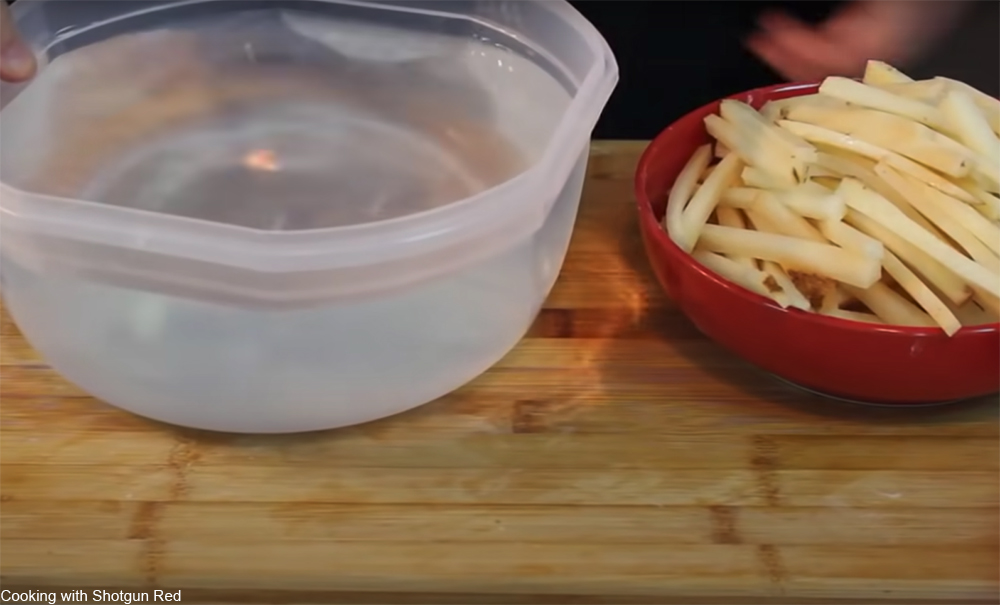 The fries then get another water bath, this time a hot sugar water soak. To 12 cups of water Hall adds 1/2 cup corn syrup and a 1/2 cup of white sugar and he brings it to a boil. Once brought up to temp the water is removed from heat and the fries soaked for 10 minutes.
Using a spider to lift them out Hall places the fries on clean paper towels to drain again. He pats them dry on this step as well.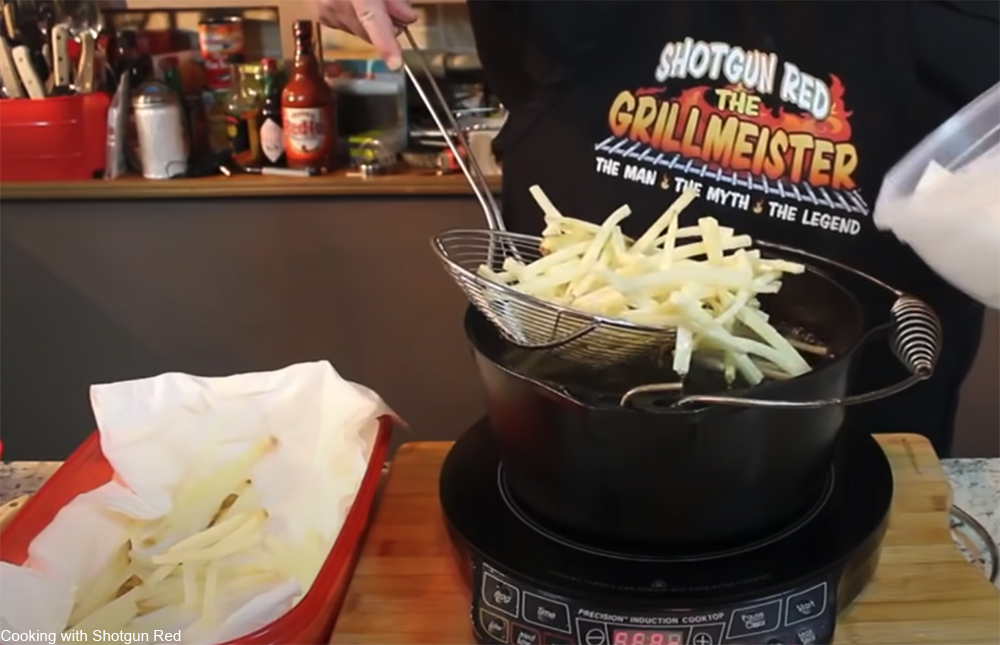 Then he puts them in the freezer for 20 minutes. Anyone who's ever worked a deep fryer for a living knows that fried foods turn out differently when chilled before being placed into hot oil. Hall says this isn't going to freeze them, just make them very cold.
With the frying pan of oil at 350˚, Hall uses a spider to gently place the cold fries in the hot oil. They get cooked for exactly 2 minutes in a blanching process. Then they are placed on more clean paper towels.
The once-cooked fries then rest for 10 minutes and Hall says that at this point the fries can be frozen and then finished frying at a later date.
Then the fries go back into the frying oil for 7 minutes. The final step is to lay them out on paper towels again, salting them while they're hot, just like they do in the restaurant.
The result are thin, crispy, golden, sweet, delicate french fries that taste like you went through McDonald's drive-thru without ever leaving the house.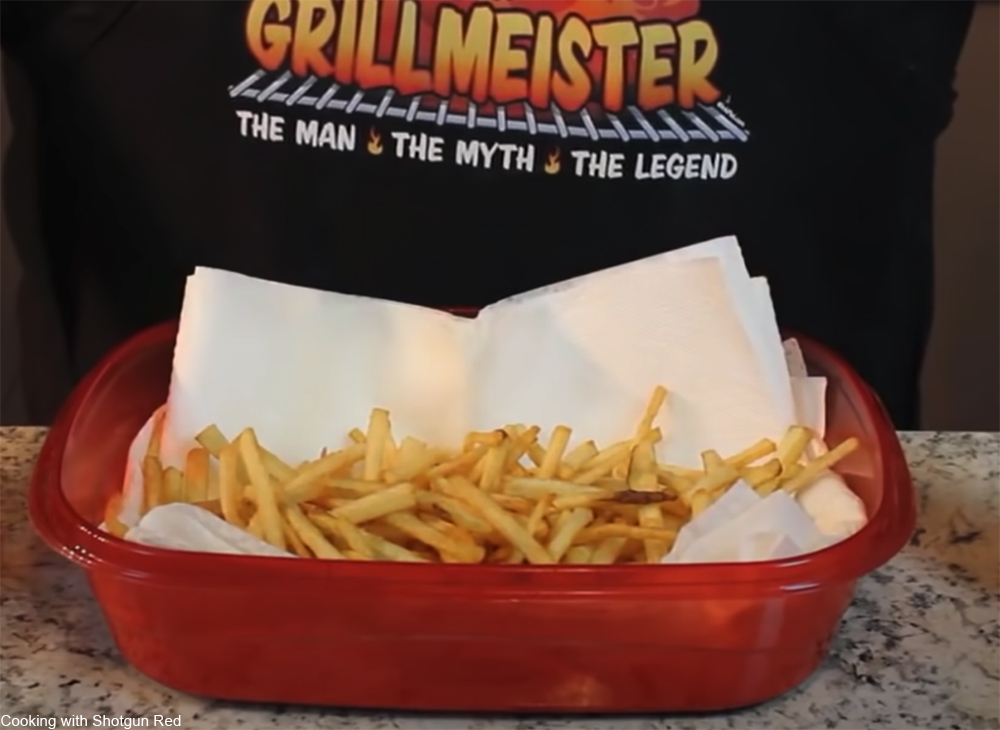 See the video and every step of the process in detail in the video below.
SKM: below-content placeholder
Whizzco for 12T