A scratch-made pudding is the absolute best!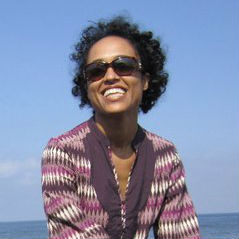 Sarah Cool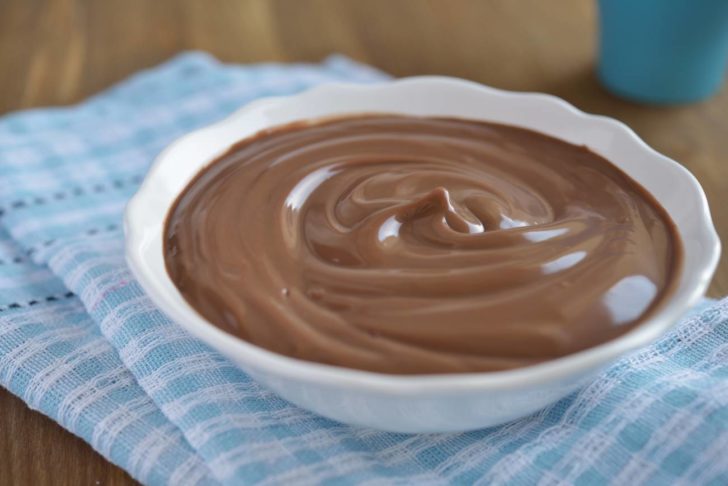 Chocolate and nuts are a match made in deliciousness. That nutty flavor fused with rich, sweet chocolate is an absolutely irresistible combination. Peanut butter and chocolate is a classic pairing of chocolate and nuts, and so, too, are hazelnuts and chocolate, the best-known combo is in the beloved chocolate-hazelnut spread, Nutella. What better way to enjoy chocolate and hazelnuts than in a pudding, one made from scratch, not a store-bought shortcut. If you've never made pudding from scratch then you're in for a real treat with this recipe for a homemade hazelnut chocolate pudding.
The process is a bit labor intensive but the end result will have you ready to whip up a second batch. A little prep work and a bit of elbow grease will help you to execute the pudding with relative ease. First, you'll separate your eggs and egg whites and set them aside, then take out a blender or food processor and fill it with the chocolate, vanilla extract and butter. Both will be set aside in anticipation of the rest of the process.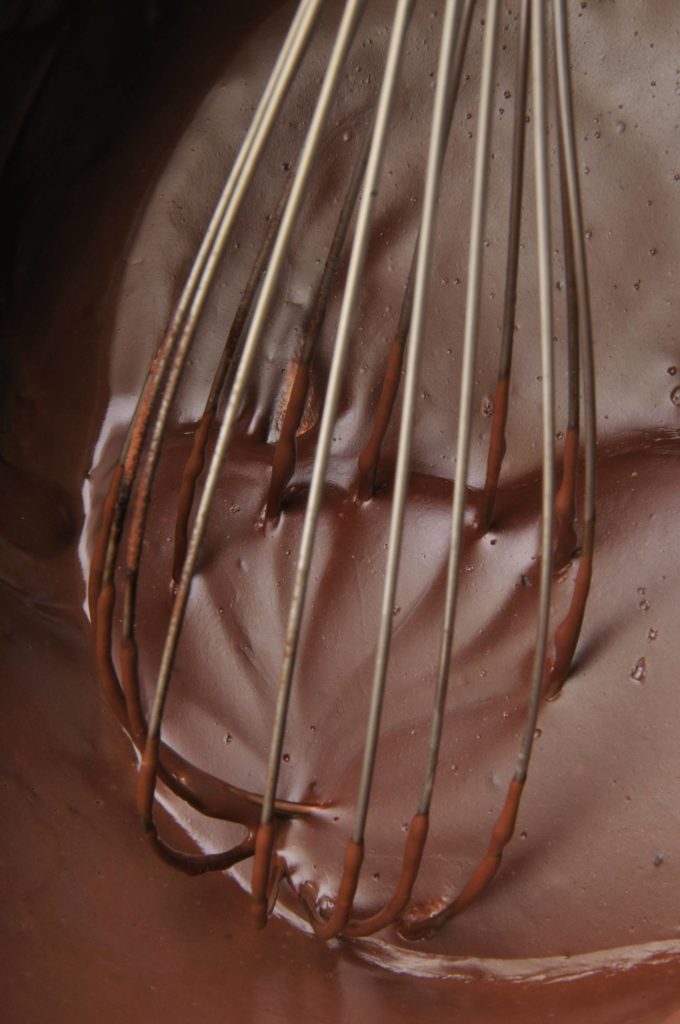 Milk and heavy cream, two kinds of sugars, cocoa powder, cornstarch, and a pinch of salt are whisked together over medium heat. The cornstarch will soon activate and help to thicken the pudding mixture. Then it's time to add the eggs, tempering them with a little bit of the warm chocolate in order to prevent them from scrambling. The eggs will cook in the warm chocolate, helping to add a richness to the pudding. Finally, it's time to pour the chocolate into the blender, add some hazelnut extract for flavor, and then flip the switch to whip up a beautifully glossy, thick, rich and velvety chocolate hazelnut pudding.
This pudding is humble enough for a simple dessert for the family but elegant enough for a more formal dinner party. That rich chocolate and hazelnut flavor will have people practically licking the serving bowl clean, not wanting to miss a single drop of this wonderful dessert. Scratch-made pudding is much easier than you might expect, and the little extra effort makes all the difference!
Homemade Hazelnut Pudding
Serves 4-6
30 minutes active, 4+ hours inactive
Ingredients
¾ cup dark chocolate, chopped
2 tablespoons unsalted butter, room temperature
1 large egg
2 egg yolks
2 ½ cups milk
½ cup heavy cream
¼ cup granulated sugar
¼ cup dark brown sugar
2 tablespoons cocoa powder
2 tablespoons cornstarch
1 teaspoon vanilla extract
2 teaspoons hazelnut extract
¼ teaspoon kosher salt
Preparation
Whisk together 1 egg with 2 egg yolks. Set aside.
Into a blender or food processor add chocolate, vanilla extract, and butter. Wait to process, set aside.
In a medium-sized pot, combine milk, heavy cream, granulated sugar, brown sugar, cornstarch, cocoa powder, and kosher salt over medium heat and whisk until mixture is smooth. Continue to whisk as mixture comes to a low boil. When the mixture starts to thicken, remove from heat.
Temper the reserved egg and egg whites with 1-2 tablespoons of the chocolate mixture, whisking to prevent the eggs from scrambling. Once tempered, add eggs to chocolate mixture, whisking constantly.
Return chocolate mixture to the stove now set over low heat. Continue to whisk until mixture reaches a low simmer.
Pour chocolate into the blender or food processor and blend until pudding is smooth. Add 2 teaspoons hazelnut extract and blend again to incorporate the flavor.
Pour pudding a large airtight storage container or into individual bowls. Cover and refrigerate until ready to serve.
Recipe adapted from Beanilla.
SKM: below-content placeholder
Whizzco for 12T