TikTok is constantly discovering all sorts of secret tunnels and hideaways. These videos always make us laugh because these folks have way more courage than we could ever dream of.
Now, we are learning more about an area of Disneyland that we were totally unaware of. For those who want to avoid crowds, this is a must-see video and it will help the more anxious visitors immensely.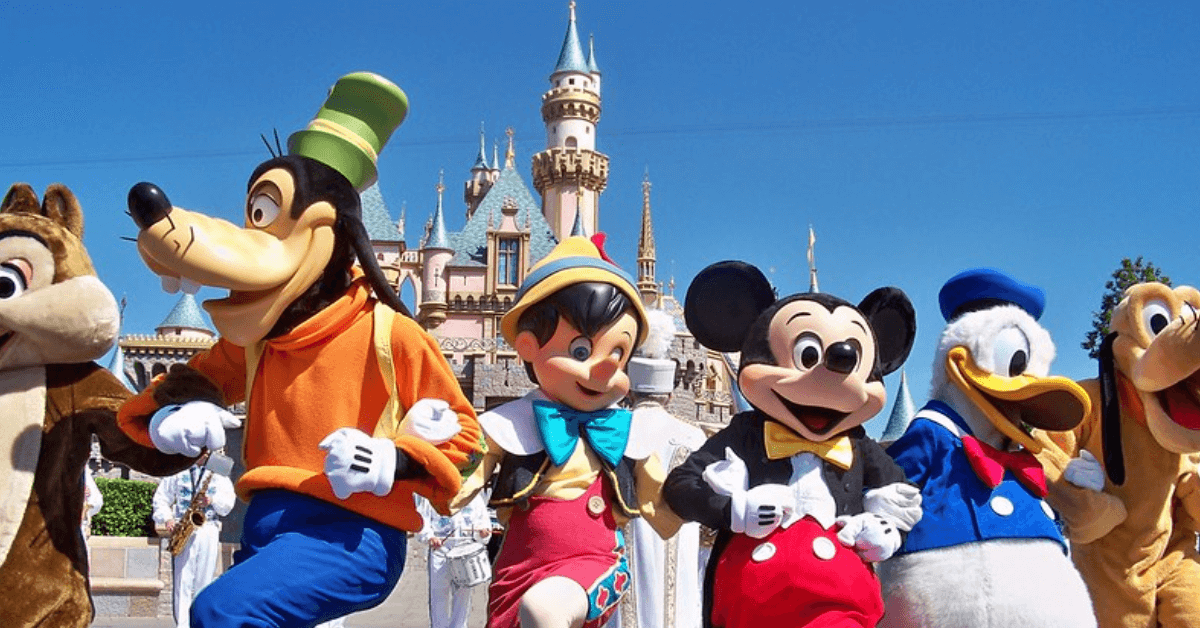 David Vaughn (@thedavidvaughn) has a massive following, having acquired nearly 100,000 followers because of all of his awesome dispatches from the amusement park.
He's got the insider info that you need and we have been watching him closely. Wait until you see this "hidden outdoor eating spot" that he managed to come across. We are about as jealous as it gets.
When we first see him, he is sitting in an area of the park that looks to be completely deserted. "The hidden Disneyland picnic area is surprisingly easy to miss," his caption reads.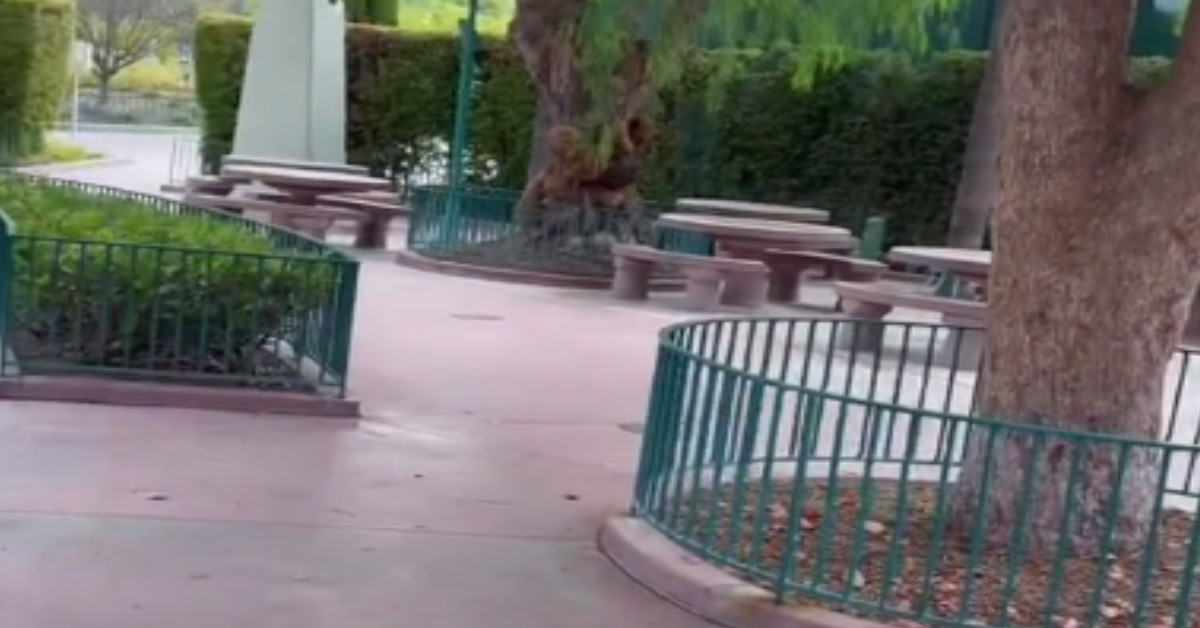 Vaughn went on to add some further background, showcasing a screenshot of the park map. If you would like to find out more, the picnic area is located in a part of the park that is adjacent to Disneyland and California Adventure.
It is surrounded by a few different rows of trees, which makes it hard to see. It's slightly outside of the entrance as well.
Some of the commentators on the story shared interesting anecdotes about their past experiences in this same seating area. Apparently, it is a great choice for those who are looking to pack their own lunch and avoid the high prices for food.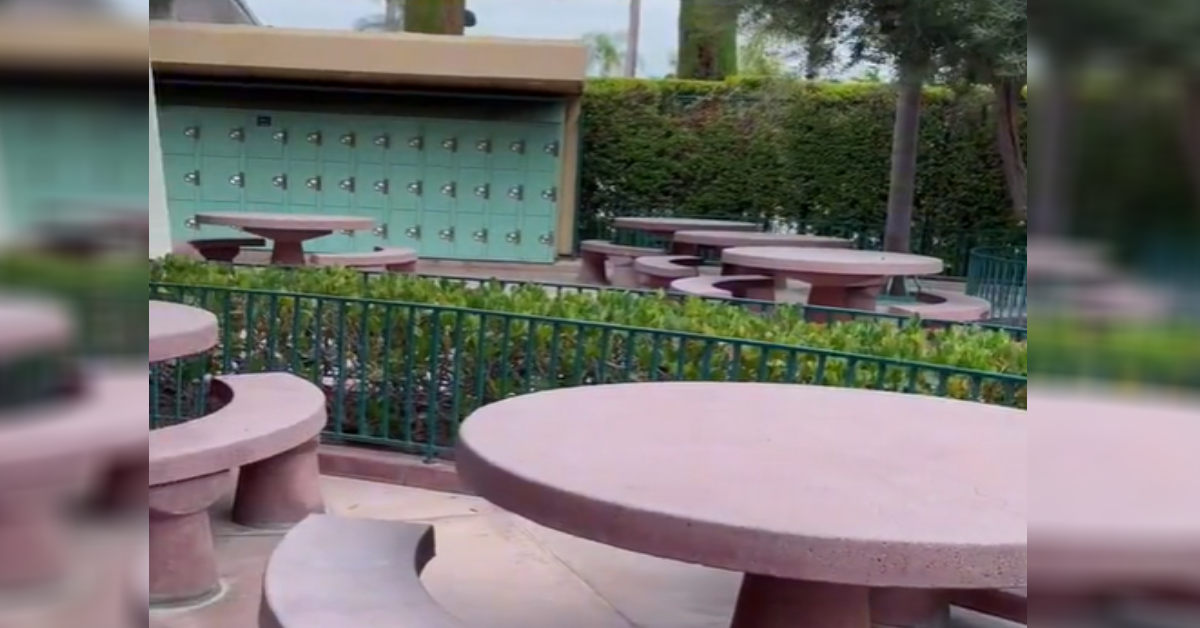 Parents who are looking to save a few bucks have taken to this area for these obvious reasons. It makes perfect sense to us, that's for sure. Vaughn even provides one important clarification.
Outside food is allowed in the park but there are certain items that they do not want people bringing in. For example, loose rice has been banned from this location.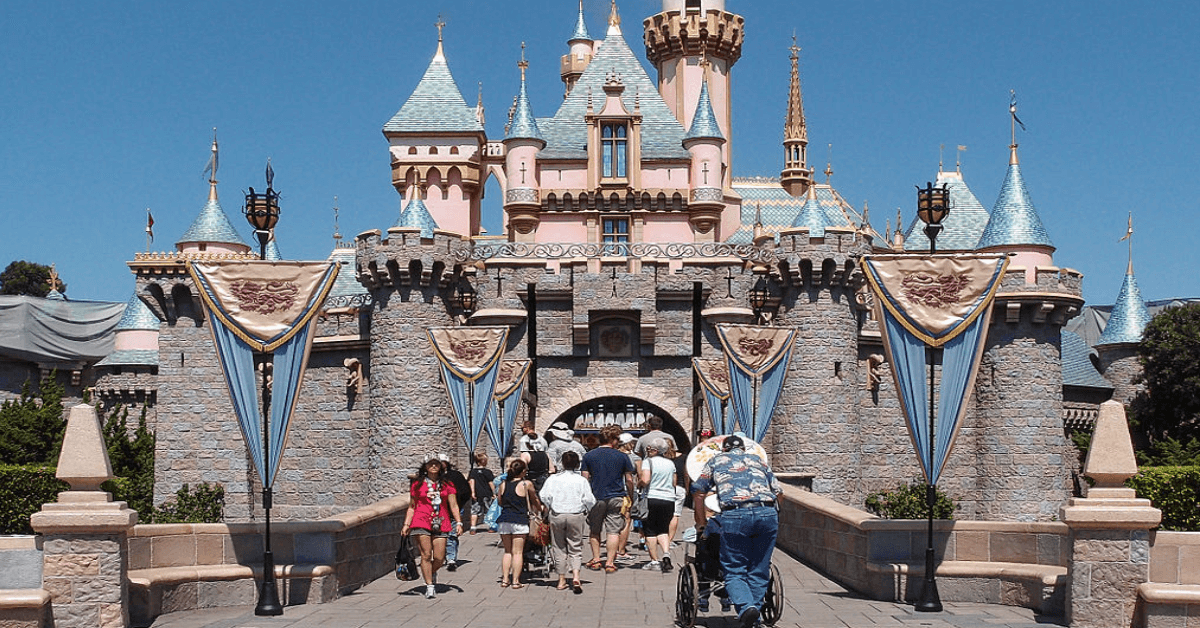 Some of the people who commented seemed a little miffed because Vaughn was giving up their big secret. If these people are forced to deal with massive crowds now, they are going to be blaming him! We love secret, secluded areas like this. They seem awfully scarce at most amusement parks, as most of us are used to braving huge crowds if we want to eat. Thanks to David, this is a thing of the past (at least at Disneyland!).
Watch the TikTok below to learn more about the hidden spot:
SKM: below-content placeholder
Whizzco for 12T