So creamy, so rich.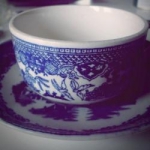 Rose Heichelbech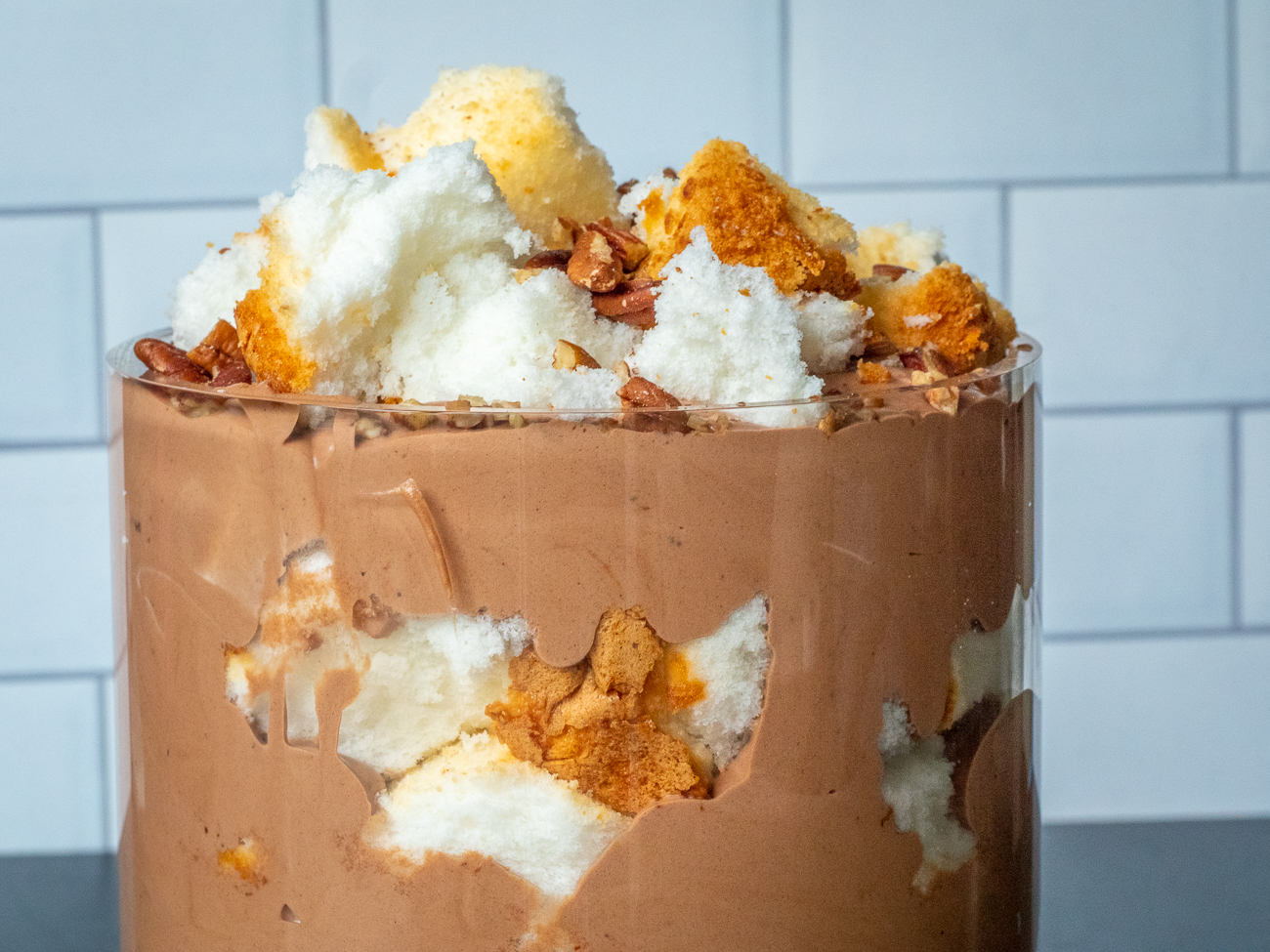 Heavenly hash is a name that's been given to quite a few desserts over the years. In some locations it's a name for various types of cold ambrosia salad made with canned fruit and whipped cream or Cool Whip. But, it started out as a candy with a base of chocolate dotted with marshmallows and nuts. Not unlike rocky road, it quickly became a popular ice cream flavor as well.
In this heavenly hash trifle the chocolate base is a mouth-watering homemade mousse that's mixed with pecans and then layered with broken pieces of angel food cake.
To begin making this recipe you'll need a finished angel food cake. Since they always seem to carry them fresh in the bakery of the grocery I usually get them there. But, you can make your own if you'd rather.
Then you'll need to make the mousse. This decadent pudding uses real whipped cream, eggs, chocolate chips, and sugar for a flavor that surpasses anything that might come from a box. The difference between this stuff and pudding mixes is like night and day. In fact, if you're looking for a great no-bake chocolate mousse recipe you can just use this one and leave all the toppings out!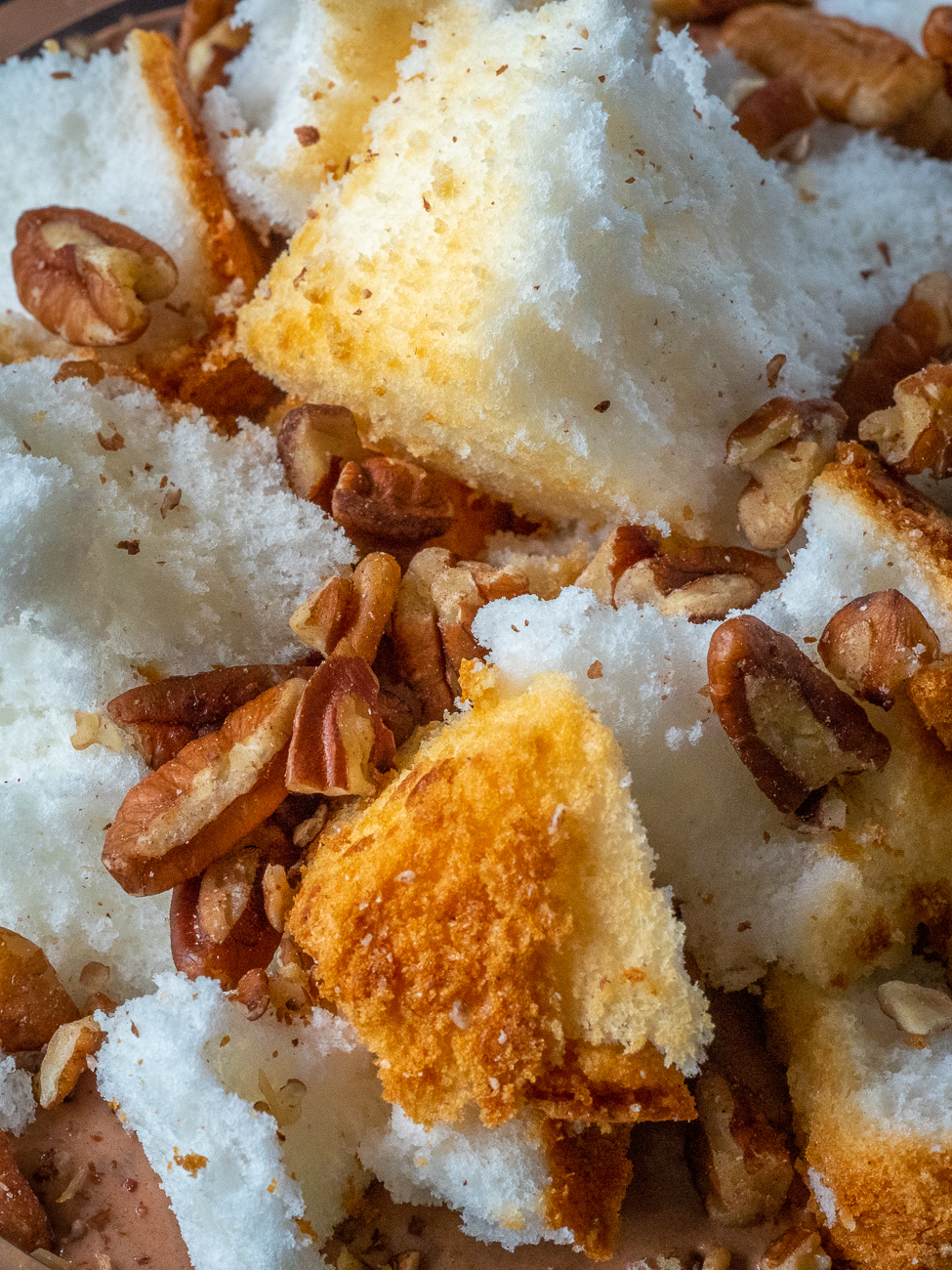 Once you've tempered your eggs with the melted chocolate and then folded in the whipped cream and chopped pecans the last step is to layer it all together. For trifle recipes it's always best to use a clear glass serving bowl or dish so that you can see the layers. That's for presentation, but it won't affect the flavor. So don't let the lack of a glass dish stop you from making this wonderful treat.
You can also make this as individual servings by layering directly into small serving cups or dishes.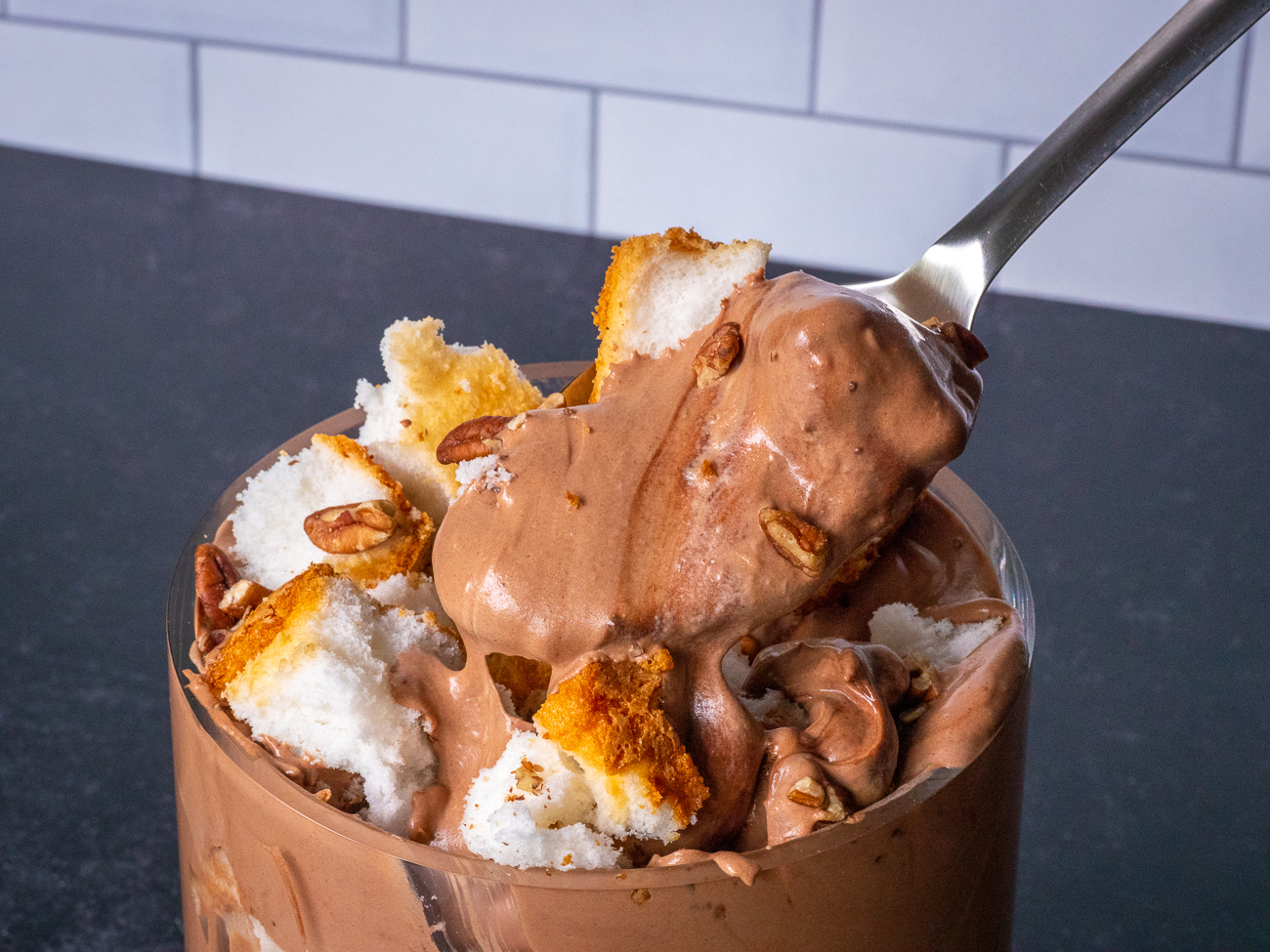 For a little taste of paradise at home try this heavenly hash trifle. For special occasions (and everyday celebrations) this cooling trifle is a show-stopping treat everyone will enjoy.
Heavenly Hash Trifle
Serves 12
4h 30m prep time
5m cook time
379 calories
Ingredients
1 (12 oz) bag semi sweet chocolate chips
4 eggs, with yolks and whites separated
2 teaspoons granulated sugar
2 cups heavy whipping cream
1 cup pecans, chopped and divided
1 1/2 teaspoons vanilla extract
1/2 teaspoon salt
1 angel food cake
Preparation
Use a double boiler to melt chocolate over low heat. Remove from heat and add some of the chocolate to the egg yolks to temper, then add the rest of the yolks.
In a separate bowl beat egg whites with sugar until soft peaks form. Fold this into the chocolate mixture.
In another bowl whip cream until soft peaks form. Fold this into chocolate mixture along with 3/4 cup pecans, vanilla, and salt.
Tear angel food cake into chunks and reserve a large handful of the pieces. Line bottom of a large glass bowl or trifle dish with 1/2 of the cake pieces. Cover with half the mousse. Top with other half of cake pieces, then the rest of mousse. Garnish with remaining cake pieces and remaining pecans. Refrigerate for 2-4 hours (or up to overnight) before serving.
Recipe adapted from Everyday Donna.
SKM: below-content placeholder
Whizzco for 12T