The combination of dates, coconut, and oats is so wholesomely delicious.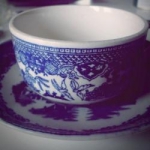 Rose Heichelbech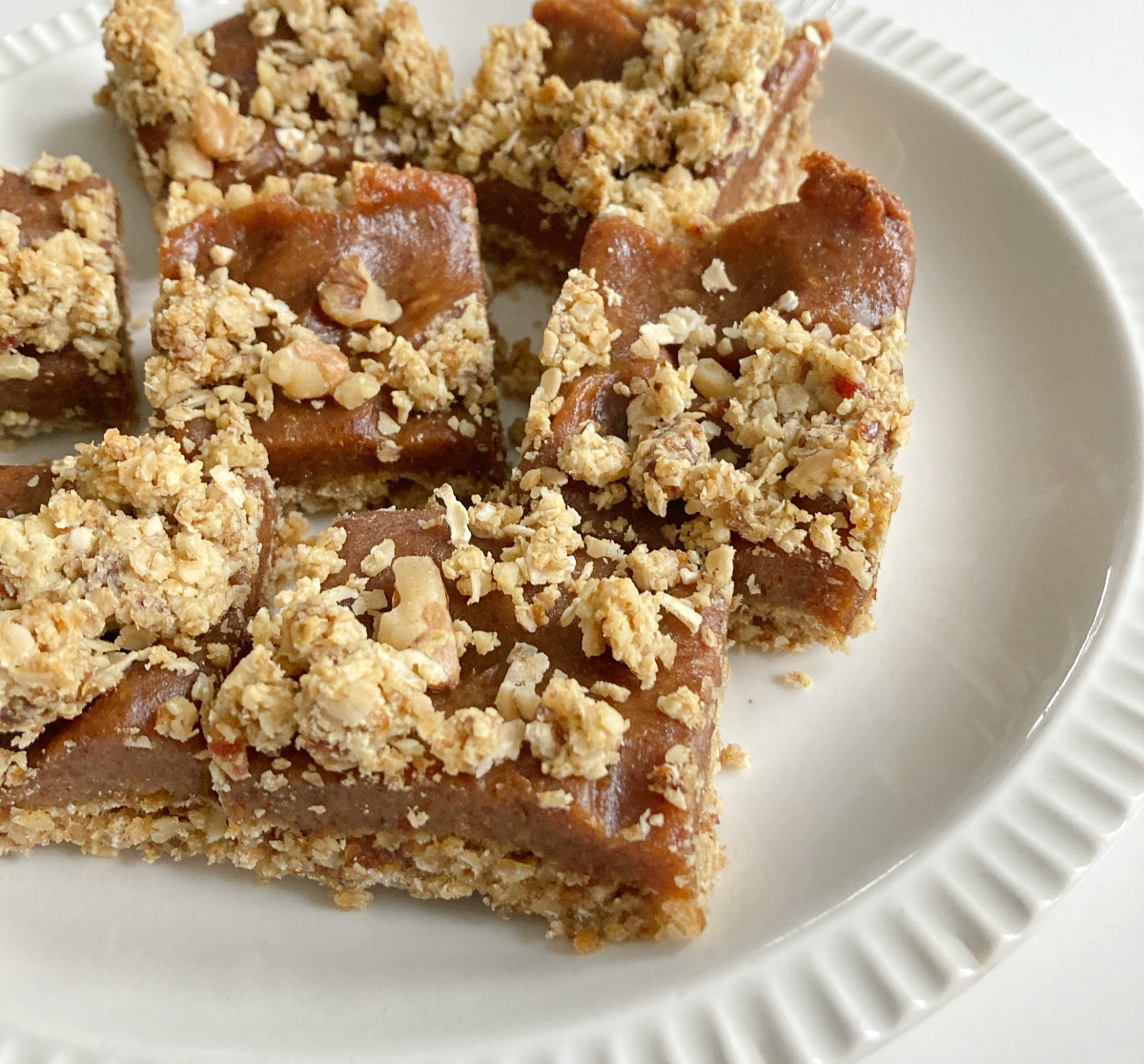 Along with figs, dates are some of the oldest cultivated fruits in the world. Fans of dates already know that their sweet flavor and supreme shelf life make them sought-after fruits.
But, the high sugar content in dates also makes them ideal for baking. While date "honey" has long been known in the Levant, you can also make a sticky topping with them, almost like a caramel, but without adding any extra sugar. These healthy coconut date bars incorporate coconut, oats, and walnuts into the crust, all topped with a luscious date puree. It's a crunchy, sweet, and satisfying snack made without processed sugar.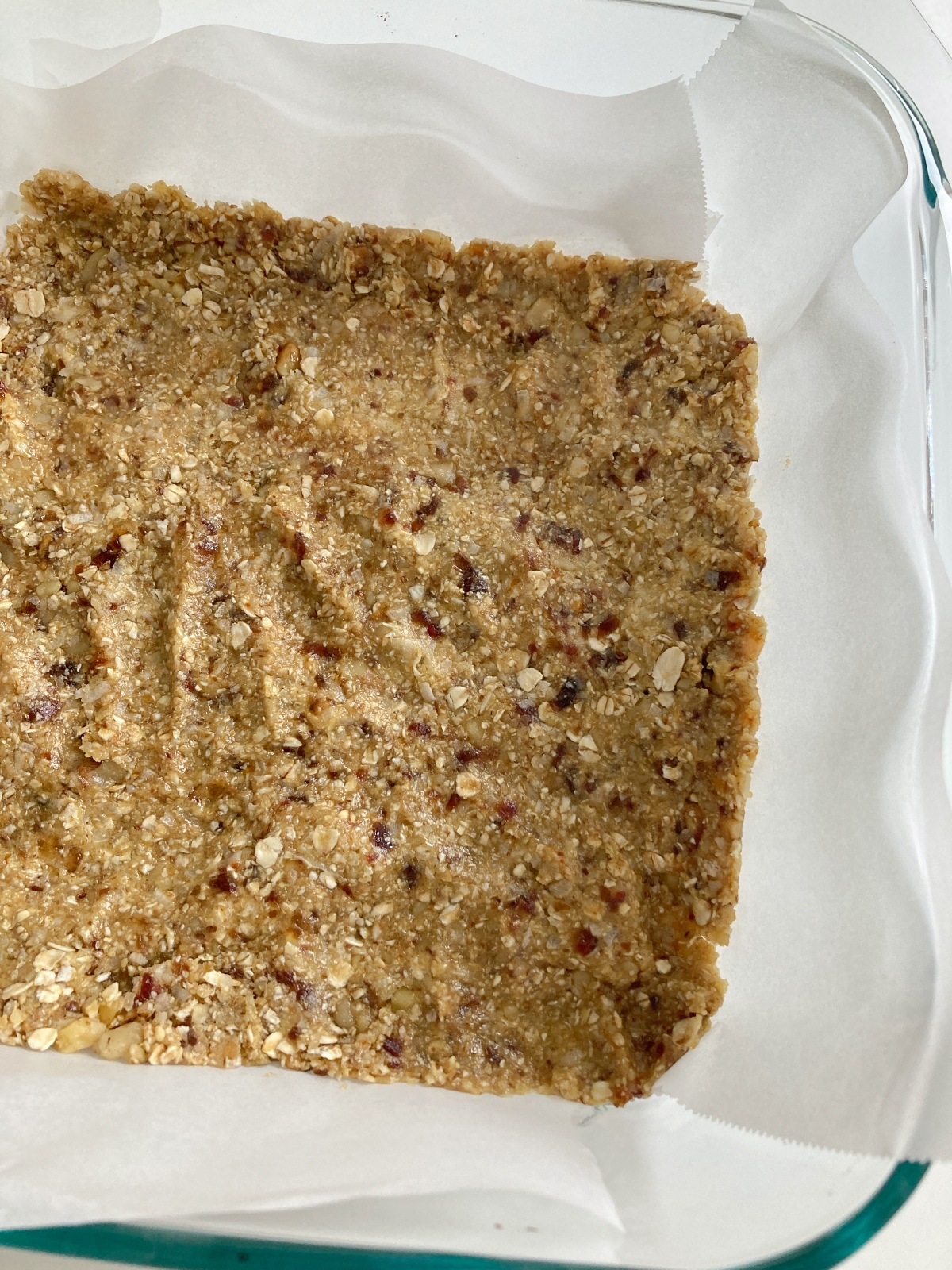 To begin making this recipe you'll need to create the crust and using a food processor is ideal for this. It's also a necessity for the topping, too. For the crust you make a simple oat "flour" in the food processor before adding the rest of the ingredients and pulsing.
Then press this into an 8″x8″ baking dish that's been lined with parchment paper. This will make it super easy to remove and cut once it's out of the oven.
Of special interest is that this recipe is contains no flour and is gluten-free, which makes it an ideal snack for people with Celiac disease or for those who want to cut down on their refined carbs.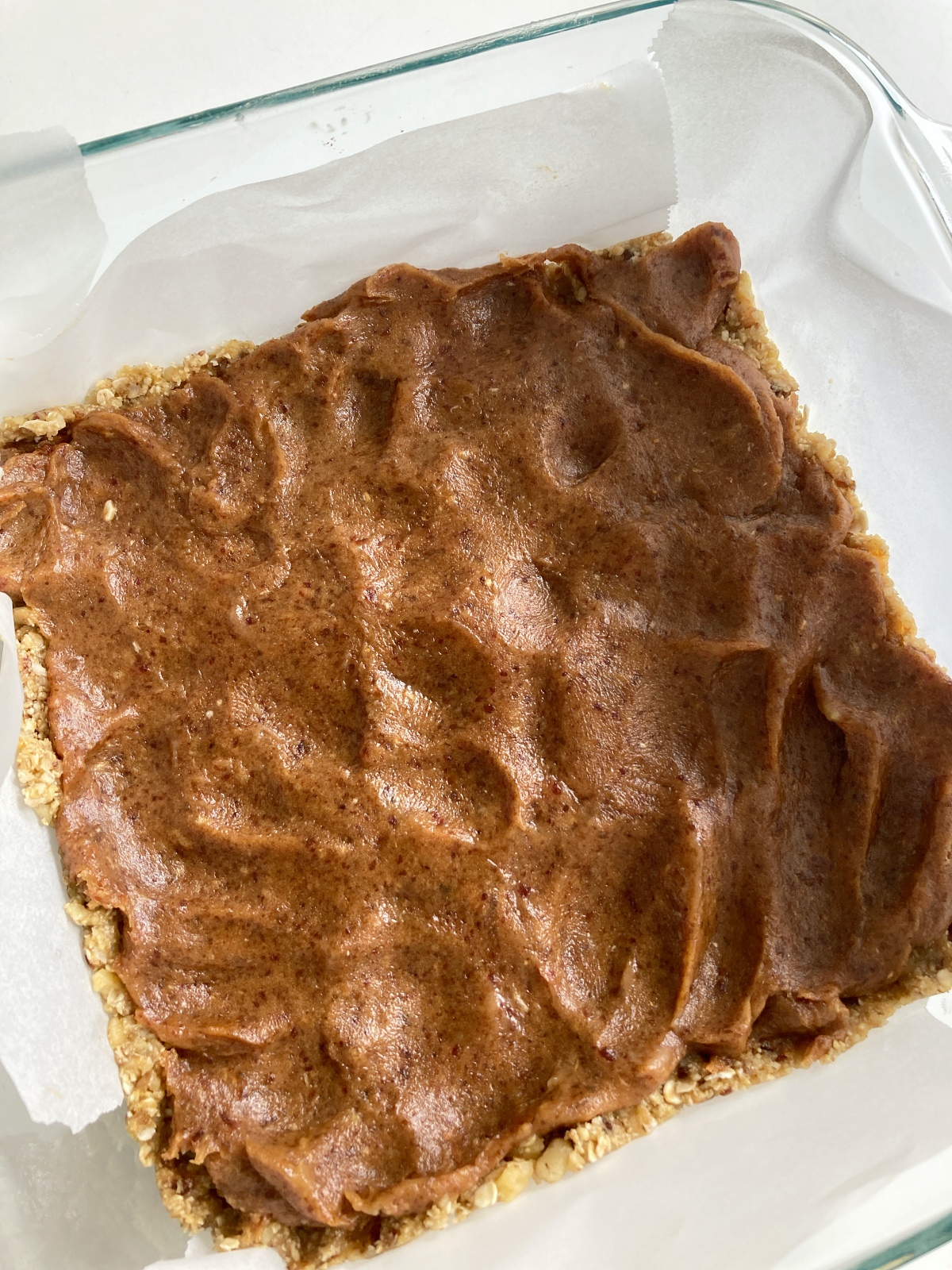 The date topping is a simple mixture of dates, a little bit of coconut oil, and some lemon juice and salt. The trick to getting a sort of caramel texture here is to keep pulsing and then scraping down the sides. You'll know when it's ready when it not only loses any chunky look, but when it becomes noticeably lighter as it reaches the right texture.
This topping is one of the stickiest substances I've ever worked with. However, something magical happens when you use wet hands to even out the top layer. The water completely prevents the topping from sticking to your fingers!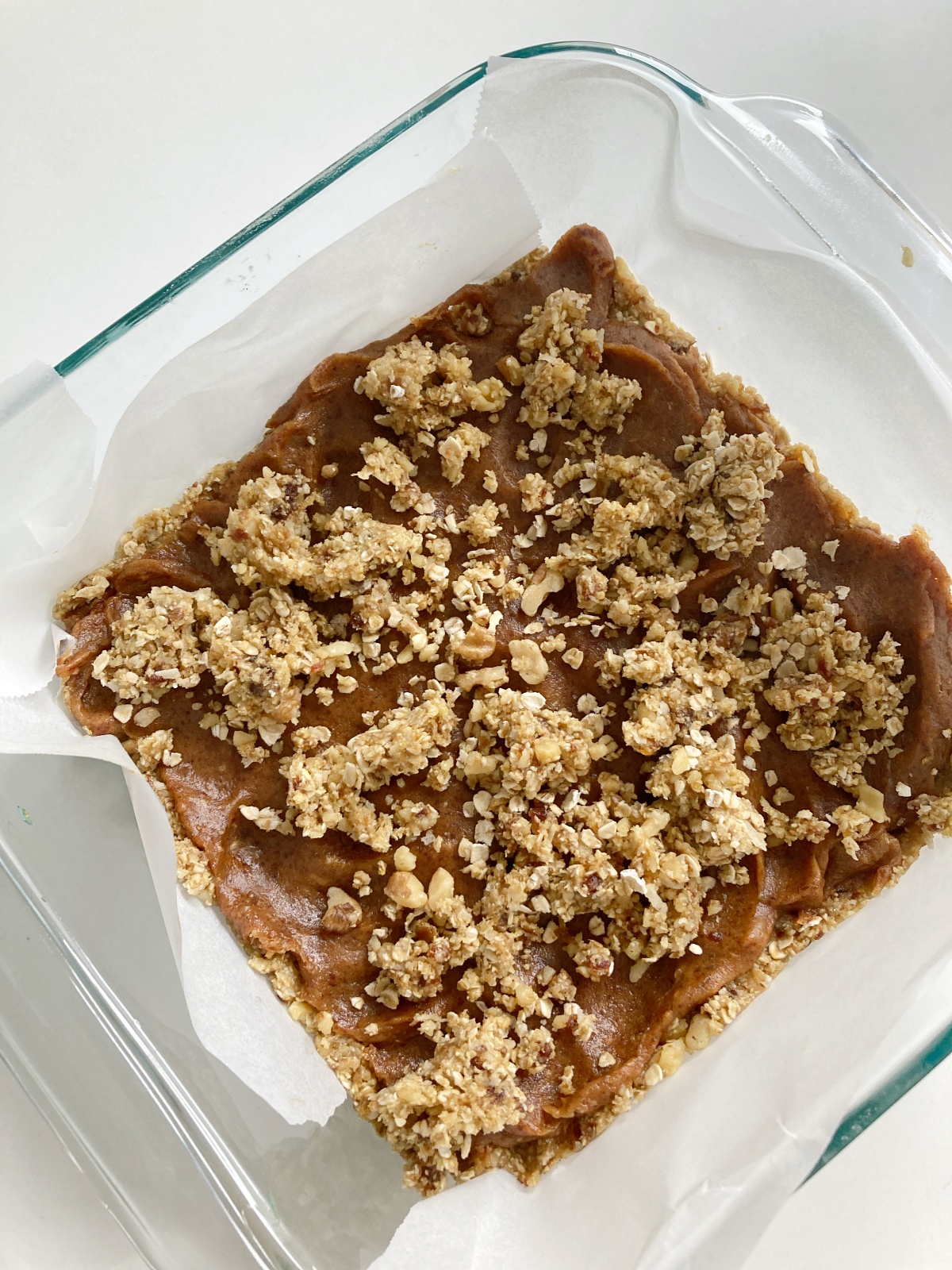 The last step before baking is to sprinkle a bit of the reserved oat mixture on top. And, you'll need to let the baking dish chill before cutting into squares.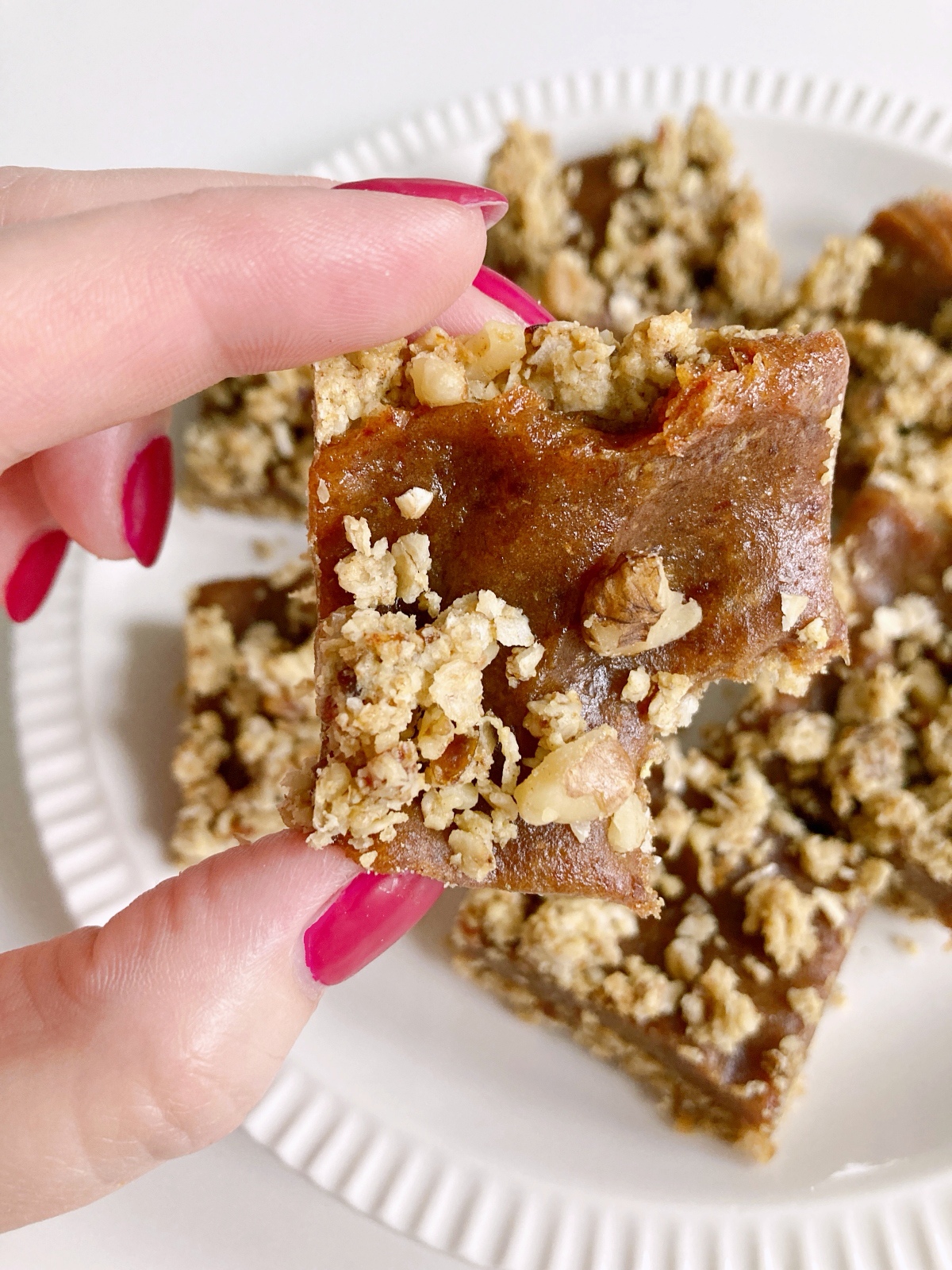 Once you taste these you'll understand why they can be a bit -ahem- addictive. As soon as I bite into one of these squares I'm immediately transported back to childhood memories of my mom making homemade granola and muesli. With the fiber from the oats, coconut, nuts, and dates, these bars offer some added health benefit beyond just being a sweet treat.
You can think of them as a healthy version of dessert, a tasty breakfast treat, or a nice gluten-free, high-fiber snack. But, anyway you slice these bars they're 100% delicious!
Healthy Coconut Date Bars
Makes 16 squares
25m prep time
18m cook time
172 calories
For the base:
1 1/2 cup oats (divided)
1/2 cup shredded coconut
2 oz Medjool dates (about 5-6), pitted
1/2 cup walnuts, chopped
1/4 teaspoon sea salt
1/2 teaspoon baking soda
1 egg
1/4 cup coconut oil
For the topping:
8 oz Medjool dates (about 24), pitted
1 teaspoon lemon juice
1/2 teaspoon sea salt
1/2 teaspoon coconut oil, melted
Preparation
Preheat oven to 325º F. Turn1 cups of oats into flour by pulsing in food processor. Add to that dates, coconut, salt, and baking soda and pulse until dates are cut into smaller pieces. Add egg and coconut oil and pulse until combined. Add in remaining oats and walnuts. Pulse until broken up, but not fully blended into dough. Reserve 1/2 cup dough for later. Press majority of dough into a lined 8"x8" baking dish.
Clean food processor and combine topping ingredients, pulsing for 5 minutes or until a smooth and uniform mixture forms. Scrape down the sides often. Mixture will lighten in color as you go.
Spoon date topping on top. Wet hands and smooth out date layer. Top with remaining dough as a crumble. Bake for 16-18 minutes or until topping just begins to brown.
Allow to cool at room temperature for 10 minutes, then transfer to refrigerator to chill for 1 hour before slicing.
Recipe adapted from Sun Kissed Kitchen.
SKM: below-content placeholder
Whizzco for 12T