No one likes to think about death. Unfortunately, it's a part of life. That means that we will all eventually have to face the hard task of saying goodbye to loved ones.
Of course, planning a funeral and everything for our beloved family is not an easy task. We want to do our best to honor their memory as well as personalize their resting places.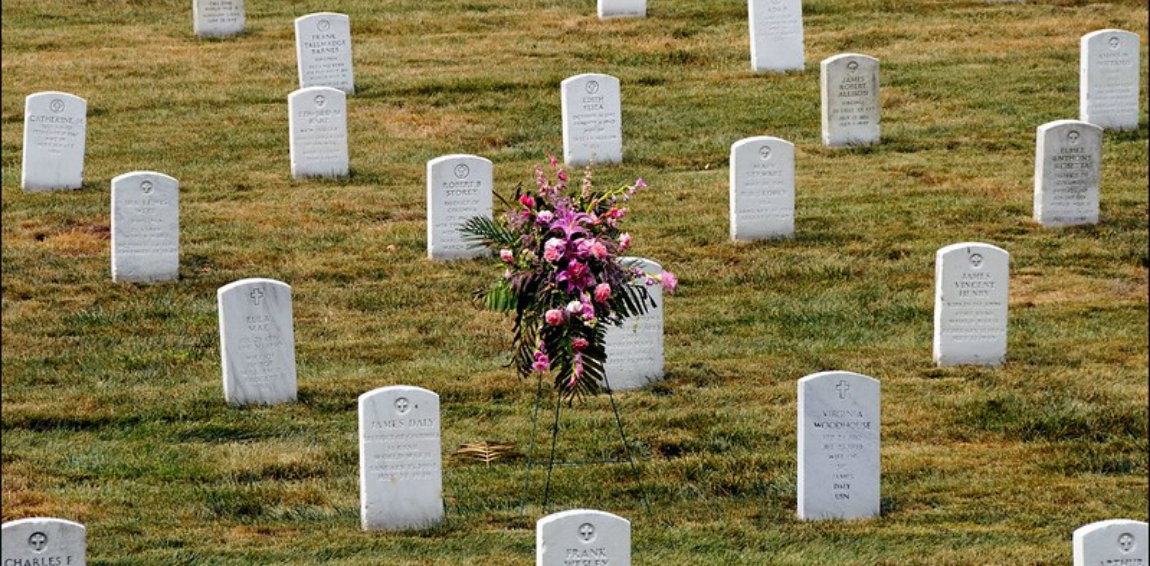 In one Utah cemetery, there is a headstone that is definitely gaining attention for its very personable appeal. The headstone doesn't just carry the birth and death dates for Wade and Kathryn Andrews, it also has something much more personal to it: a fudge recipe.
The late Kathryn, known as Kay, really enjoyed the company of other people. In an interview with FOX13, As her daughter, Janice Johnson, said about Kay, "She would write poetry, and she would take fudge whenever people got together."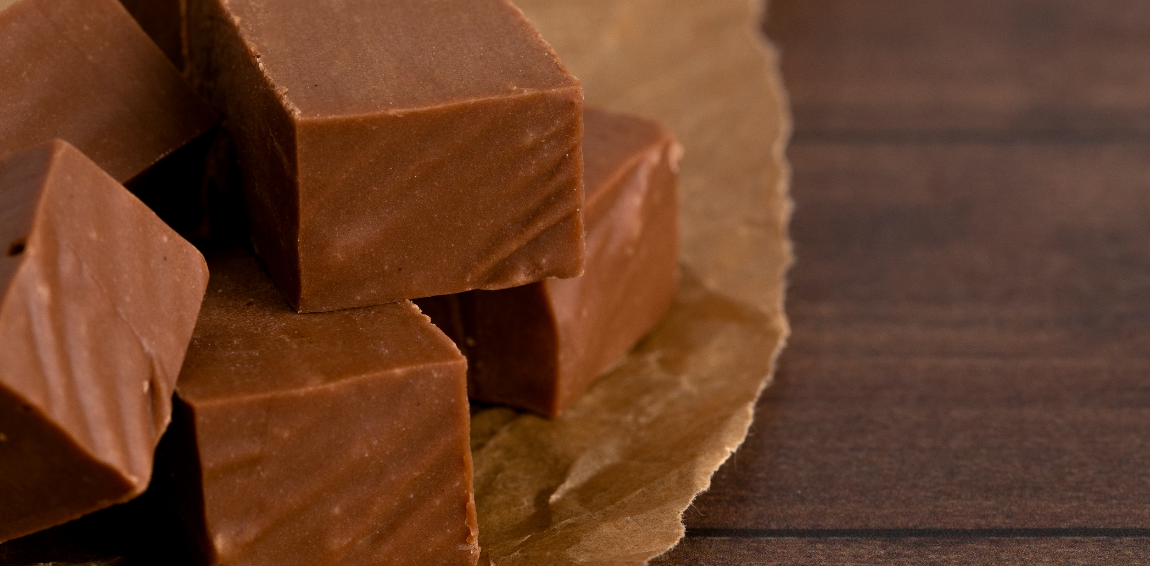 The special headstone is just a small glimpse into the lives of the couple. As Johnson recalled, the couple were crazy about each other from the moment they met. It was a whirlwind romance that led to a pretty quick engagement in the midst of WWII.
The couple had both been members of The Church of Jesus Christ of Latter-day Saints, and they actually met at a church event in New York City. As it turned out, Kay had moved from Utah to New York in order to study fashion design, while Wade was a captain in the U.S. Air Force, and was scheduled to return to Europe. They only had enough time for one date, which was a dinner at the Waldorf Astoria Hotel. They had their photo taken by a hotel photographer, and then the very next day, Wade was on his way back to war. However, Kay had definitely left an impression on the captain.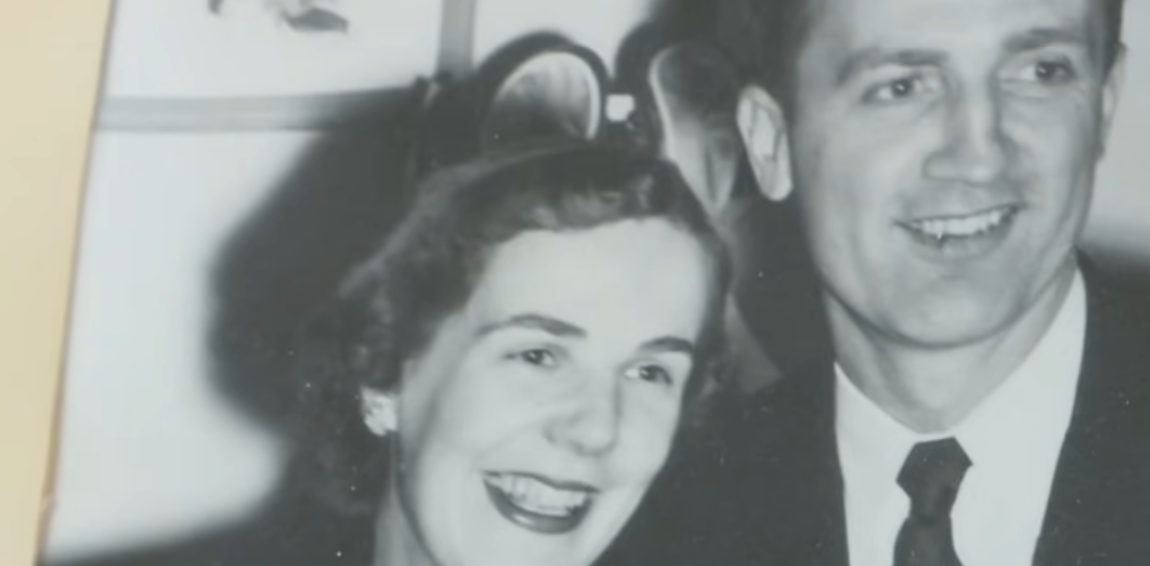 As Johnson shared a picture of her father beside his B-24 bomber, there is a woman's figure painted onto the nose of the aircraft. She explained, "This is Salt Lake Katie. When he first got the plane, the crew had painted a naked lady on it and my dad said no, so she got a swimming suit and there she is."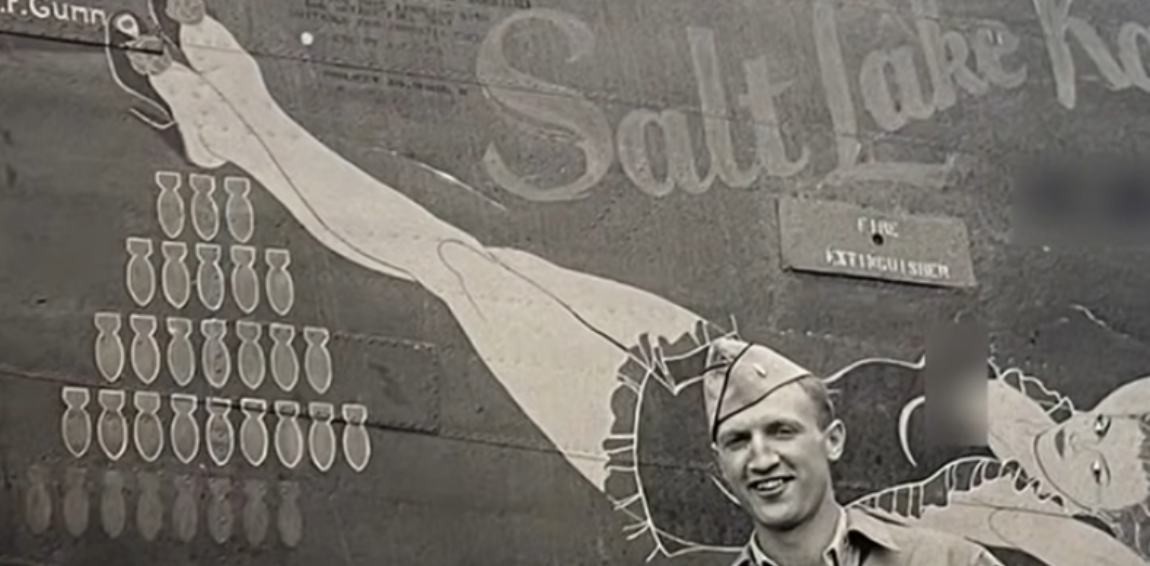 Kay and Wade wrote each other hundreds of letters over the course of Wade's military duties. By the time he was back, Kay had returned to Salt Lake City, and so he went there to ask for her hand. The couple married 18 days later, on December 18, 1944. They went on to have five children, and they moved around for a while, living in Michigan, Ohio, and Colorado. Eventually, Wade earned a Ph.D. in Sociology and became a professor, and the family settled in Logan, Utah.
Wade was the first to pass away in 2000, and Kay eventually followed in 2019, at the old age of 97. When it came to remembering their parents, Wade was given a series of photos on his side of the headstone. But when it came to Kay's side, Johnson knew there was something that was uniquely Kay. And that is how the recipe ended up on the headstone. It has been catching plenty of attention ever since!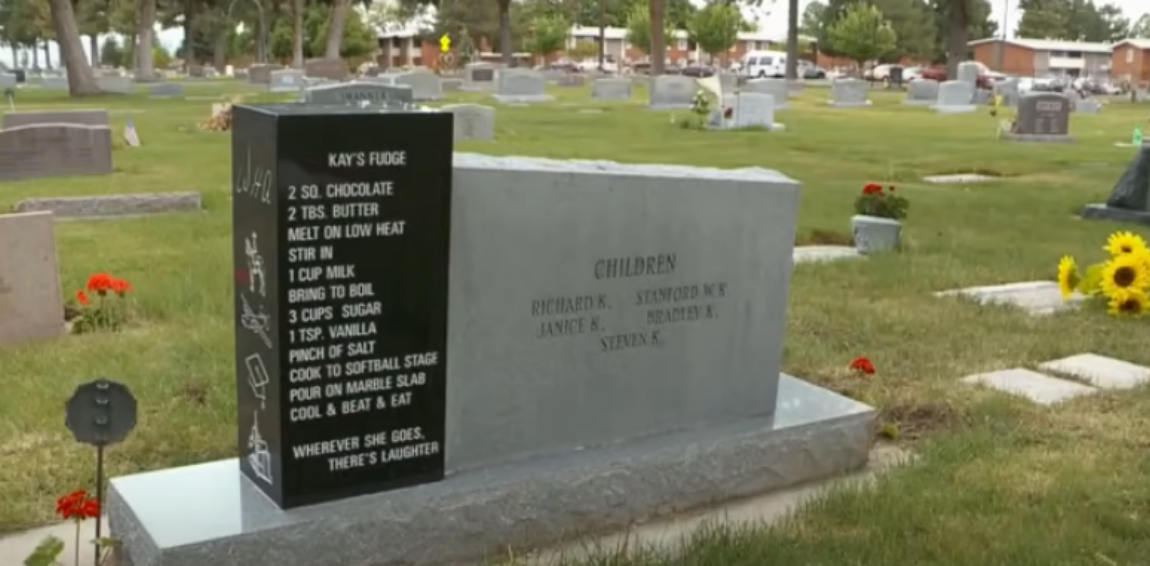 Check out the recipe below:
2 squares of chocolate
2 tablespoons of butter – melt on low heat
stir in 1 cup milk and bring to boil
3 cups sugar
1 teaspoon vanilla
pinch of salt
cook to softball stage
pour on marble slab
cool, beat, eat
What do you think of the headstone and the fudge recipe? Let us know!
SKM: below-content placeholder
Whizzco for 12T