Whether you've found a few gray hairs or have an entire head of silver strands turning gray can be an emotional journey – for women in particular. After a lifetime of having your hair look and feel a certain way that can all change in just a few years as the hair loses melanin. For many people their hair texture also changes as they age. While many of us may attempt to cover the grays, there is a certain freedom in just letting the hair go gray on its own. And, in order to have a gorgeous mane of white or silver locks there are a few styling tips that tend to work really well for those with gray hair.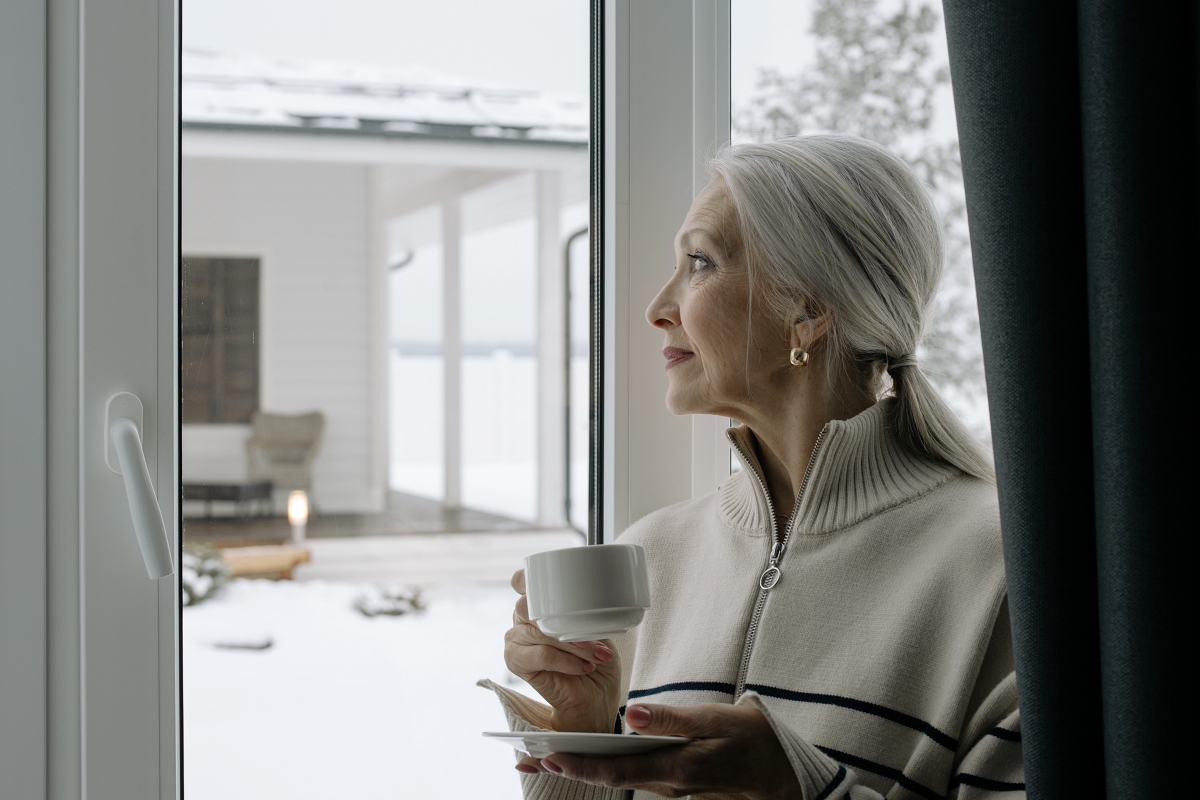 Get Some Root Help
If you've decided to grow out your silver hair and to stop applying dye, then you'll be left with a very awkward growing out phase. To make this transition easier you might consider going to the salon and asking for a root blend, temporary hair color, or a dyeing of the ends in order to ease the transition. Hair that is half one color and half another won't look nearly so good as a unified hair color, even if it means saying goodbye to your previous hair color altogether.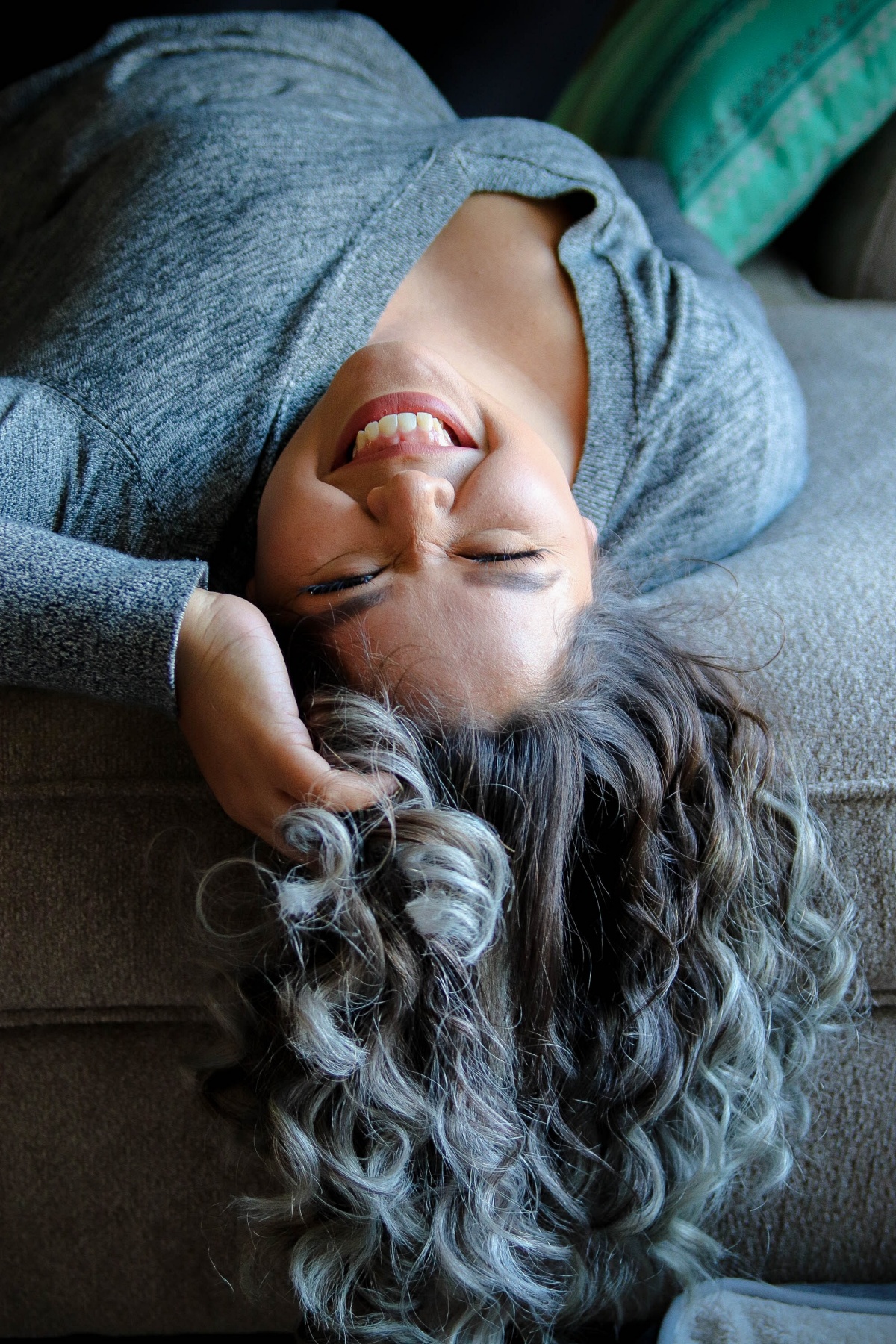 Get a Blunt Cut
In order to make gray hair look tidy and neat some style experts recommend getting a blunt cut. Something like a chin length cut or a longer bob or even blunt bangs. White or gray hair does really well with "sharp" edges. Some even say to ask your hairstylist to nix the razor or thinning comb as this can create a frizzier look on silver hair. This advice is more suited to women with straight hair than curly hair.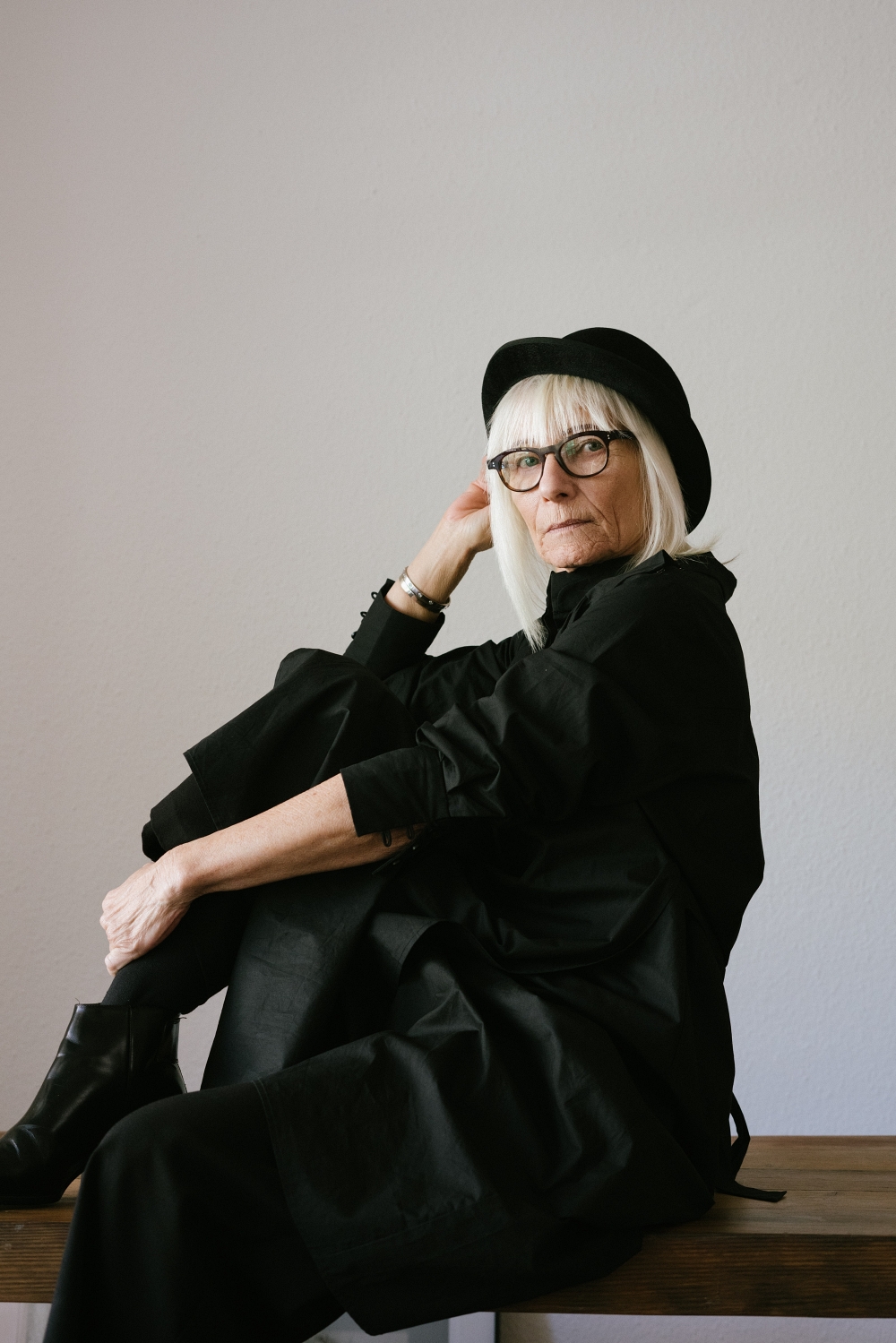 Use the Right Shampoo
In order to avoid yellowing of white hair many women choose to use a silver enhancing or blonde shampoo and conditioner. The pigments in these products deposit a tiny bit of blue or purple tint. When used sparingly the result is not lavender hair, but a toned and yellow-free silver. There are even purple shampoo bars now that do the trick as well.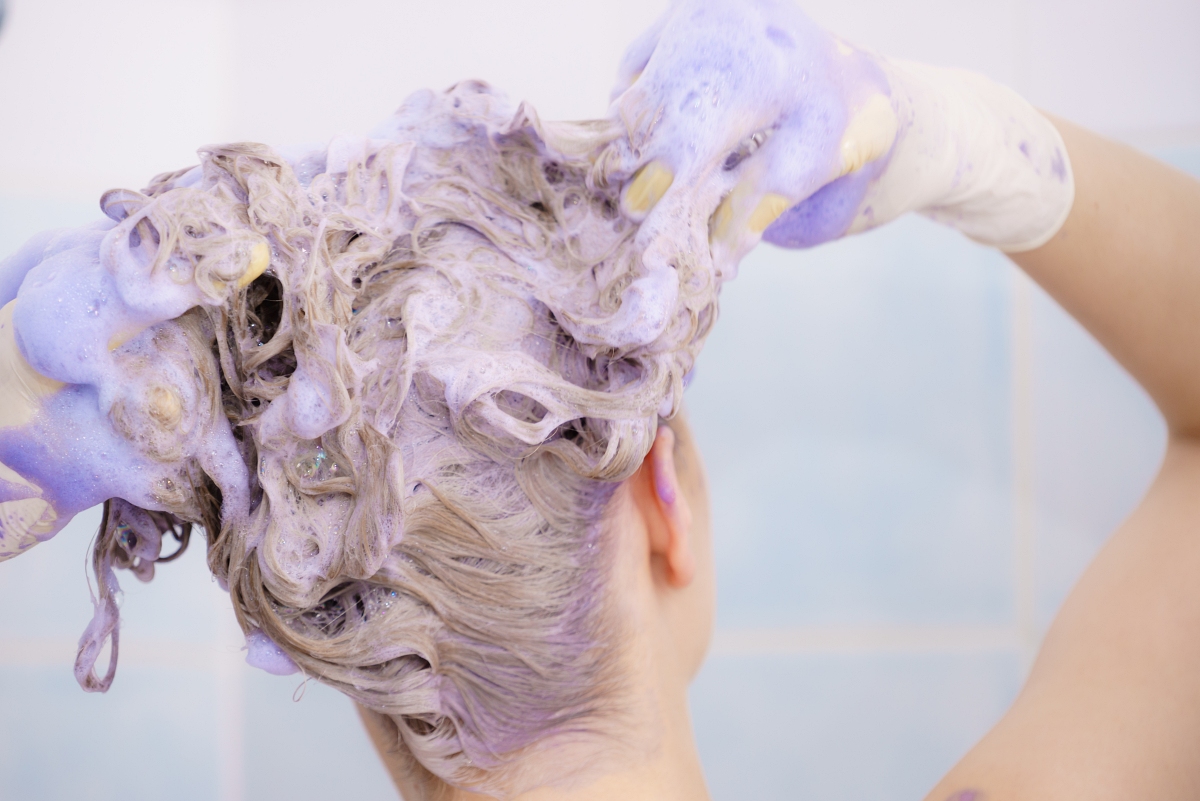 Tone Up
Some women choose to do soft toning treatments (in blue or purple) instead of using a tinted shampoo. Creams like Manic Panic can deposit a small amount of color. Or you can use a 2-part toner which functions more like a traditional dye but with a couple of differences. Toning treatments will often use a 10 or 20 volume developer which is not as strong as the developers used in box dyes or salon bleaching. Doing these treatments when you notice your gray or white hair is looking a little yellowish can help you to stay in love with your natural hair instead of trying to replicate your pre-gray hair color with traditional hair color.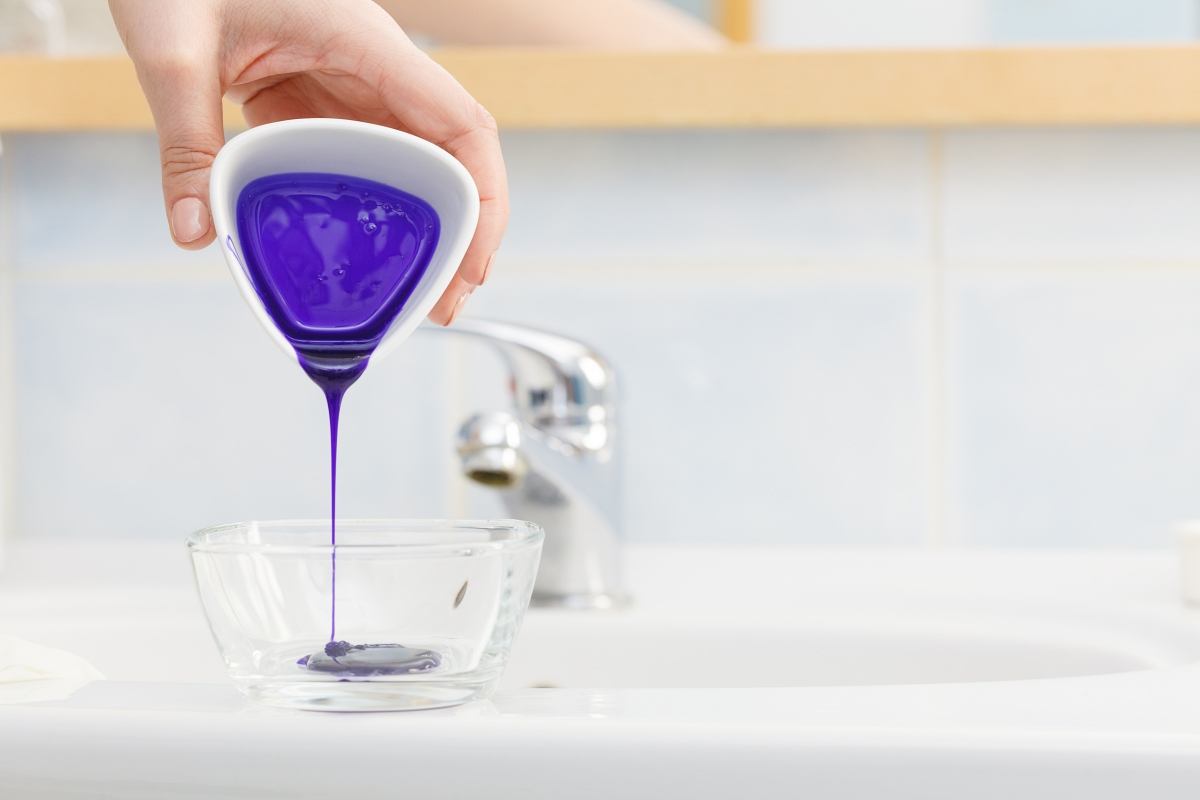 Give It Luster
You may be lucky enough to have a full mane of luscious, shiny, silver hair. But, for many people when they age their hair turns more of a dull white color. Since white (and some gray) hair doesn't reflect light very well use a moisturizing treatment on it to give it some shine. Argan oil or hair serum are 2 good products for this, but you may want to try a leave-in conditioner or other product depending on how oily your hair is and what type of texture you have.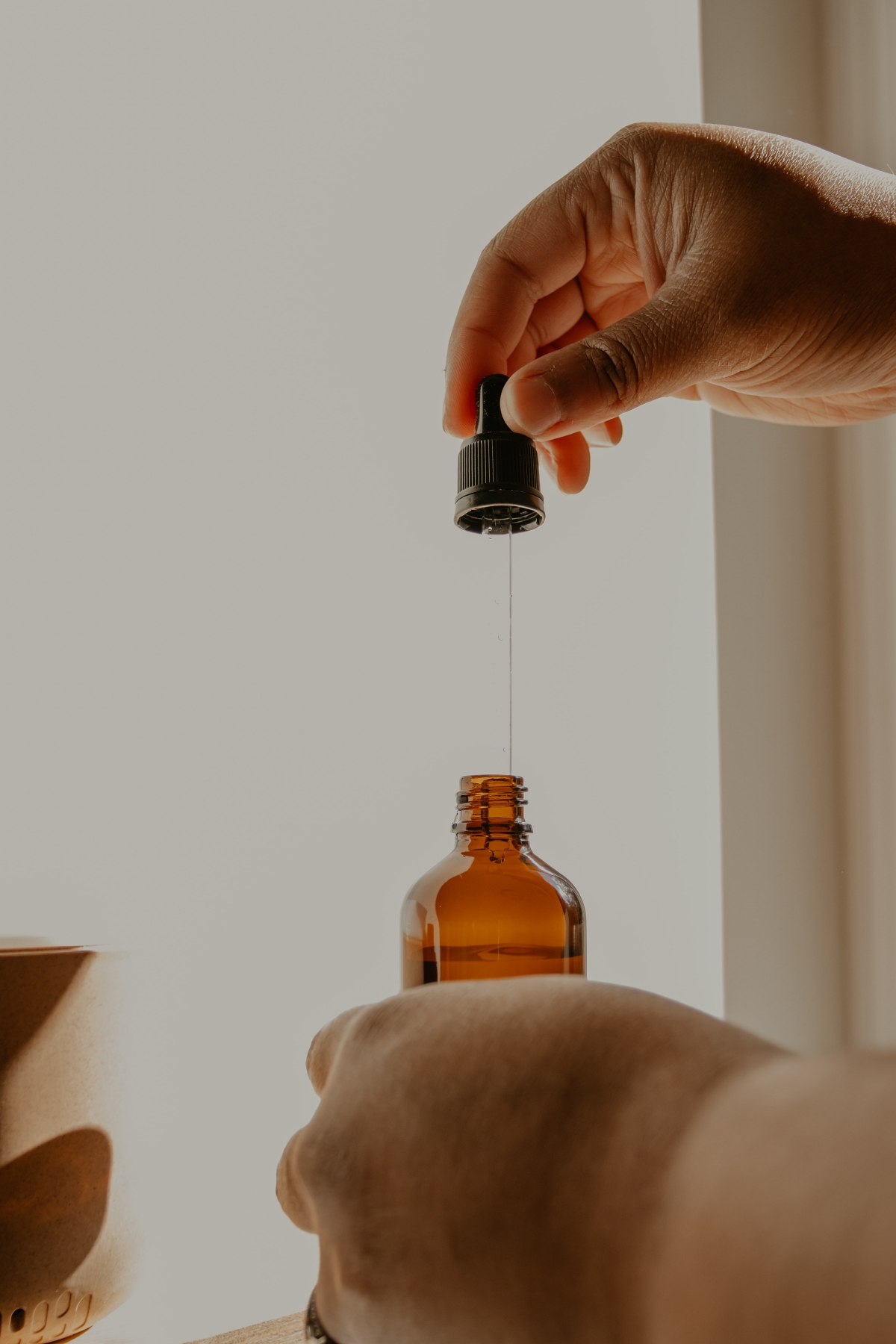 Many women nowadays choose to embrace their graying hair. Just look up the #silversister hashtag on Instagram to see photo after photo of women choosing to love their changing hair color. For some people it may require a slightly different routine or haircut, but these extra steps could be the difference between tolerating your hair and really, truly loving it!
SKM: below-content placeholder
Whizzco for 12T