While we all have had different experiences of the current COVID-19 pandemic, no generation has been more affected than the elderly. The older generations of our parents and grandparents are most at risk of experiencing complications from the virus, but they've also experienced the most psychological struggles as a result of the pandemic.
The reason? Because they've had to spend the most time indoors and away from loved ones. Many older people are parents and grandparents, and they're used to scheduled visits several times a week from their families. While it was difficult in the initial days of the pandemic to be away from close relatives, as the months have dragged on, it has become even harder for older people to remain in isolation.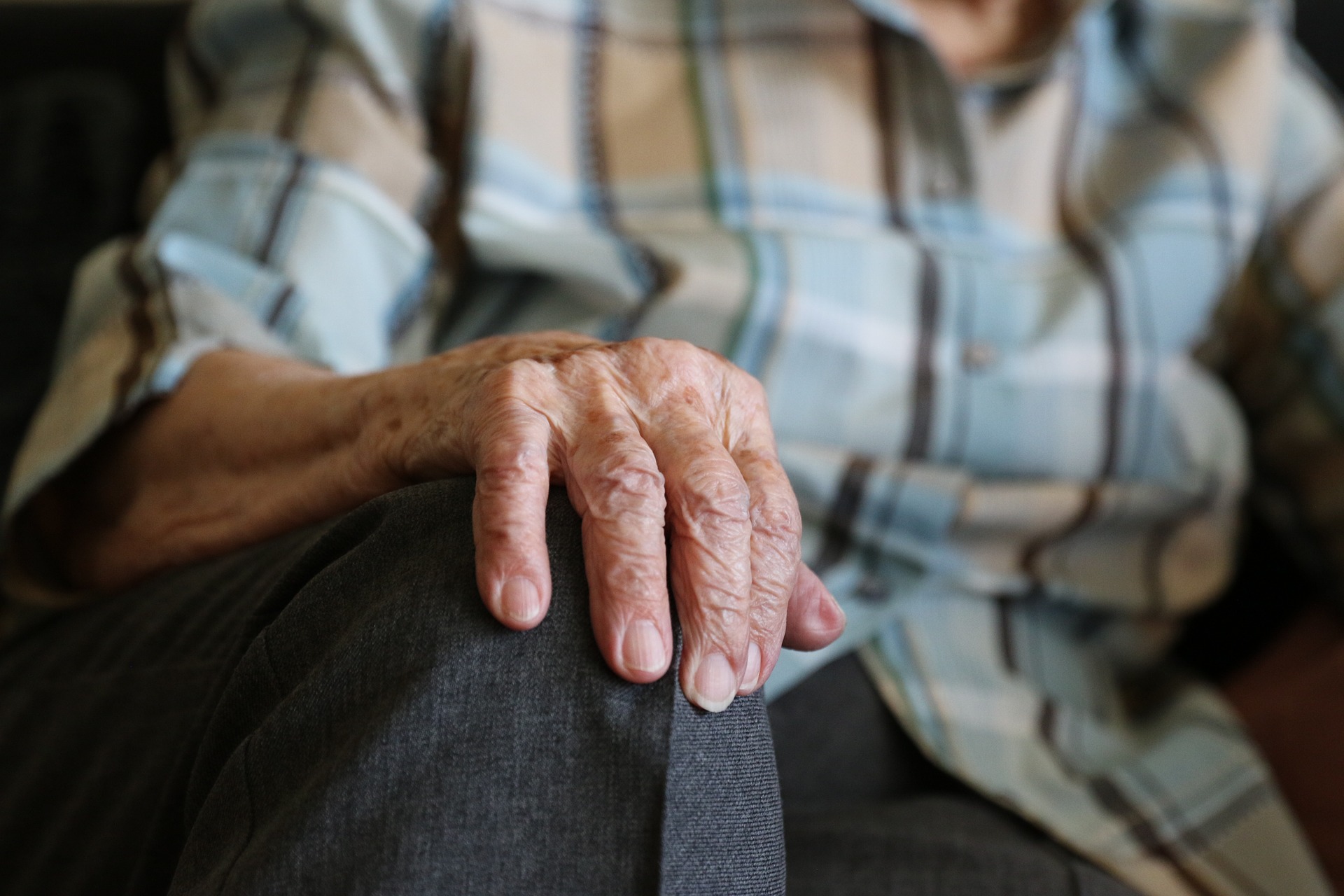 For one 72-year-old grandmother, Gloria Warnicki, it's been very difficult. The grandmother, affectionately called Gigi by her grandkids, was used to regular visits when they'd come over to her house to spend time with her. she even had a dedicated playroom for her grandkids. But since the pandemic, Gloria has had to settle for Zoom calls. The closest that she gets to seeing them in person is when her family drives over to wave hello from the car. As she shared with AARP, the thing she misses most is being able to hold her grandkids close.
Gloria isn't the only one feeling the same way. 70-year-old grandfather, Richard Victor, has had to make a huge adjustment. He's gone from visiting with his grandkids every day to only seeing them through FaceTime. The older man has been quite vocal with Kaiser Health News over the difficulty of having to make these sacrifices, especially since "we don't know when this will be over with."
Infectious-disease specialist and geriatrician Preeti Malani said to The Washington Post, "Nobody loves children like their grandparents. They are such an important part of the lives of children, something that is so fundamental and important for both grandparents and grandchildren."
And while the rest of the world might seem like it's starting to open up and move on with caution, older people are still urged to shelter in place. A professor of pediatrics at the Northwestern University Feinberg School of Medicine and medical director of the international patient services program at the Ann & Robert H. Lurie Children's Hospital of Chicago, Tina Q. Tan, has explained that until more tests can be conducted it is important that people continue to stick to their quarantine practices and avoid as many public interactions as possible.
For the grandparents who worry that their grandkids will forget about them, or that their bond with their grandkids will lessen as a result of the quarantine, there is reassurance. Clinical associate professor in the Department of Child and Adolescent Psychiatry at New York University Langone Health, psychiatrist Alan Schlechter, stated that is not the case. He explained that the human mind won't let you forget those you care about. So grandparents can rest easy as their grandkids won't be forgetting them any time soon.
In fact, technology might actually help strengthen the bonds between grandparents and grandkids during this time of separation. Another grandmother, 70-year-old Barbara Mitcho, has found herself getting closer to her 6-year-old granddaughter thanks to the Messenger Kids app. The little kid has taken to frequently calling her grandma.
Barbara was happy to share with AARP that her granddaughter will often call her at 7 am in order to ask her grandma to help her pick out an outfit for the day. Barbara knows there's never a proper substitute for seeing a loved one in real life, but she's overjoyed that her granddaughter feels the need to consistently call her and involve her in daily life.
While it's advised that grandparents continue to refrain from social interaction, if for some reason they need to see their grandkids in person, Tina advises that "they must abide by the recommendations, which is to wear a mask and gloves, and stay six feet away. Say hello to them but don't touch them. No hugs and kisses. Lots of hand-washing and be sure the older person is up to speed on vaccines."
We can only imagine how unfair it must seem to grandparents to have to be away from their grandkids for so long, but it's important for everyone's health. How badly do you miss the older people in your life? If you're a grandparent, how are you keeping in touch with your family? Let us know!
SKM: below-content placeholder
Whizzco for 12T