If you are a homeowner, count your lucky stars because the rent scene is an apocalyptic wasteland nowadays. Trying to find a decent place to live that is also within your budget can often feel like a desperate hunt for a winning lotto ticket.
But sometimes, the "decent" place we find doesn't live up to our expectations. What's more annoying is when something goes wrong in our rented house or apartment, yet the landlord refuses to do anything to fix it.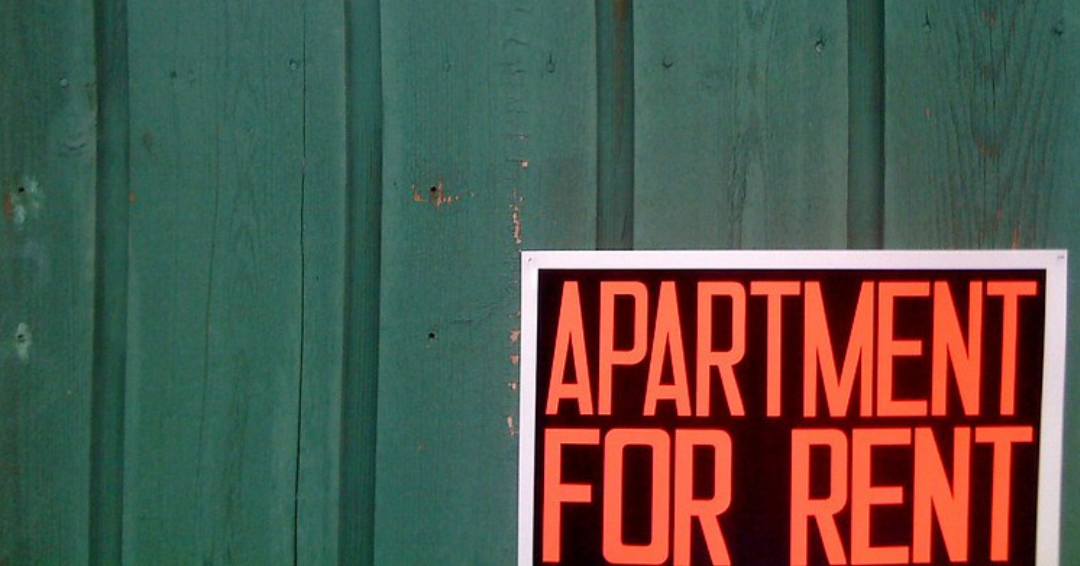 For one renter and TikTok user, Katie, she was living in a rented basement apartment. However, when it came around to renewing the lease, Katie had decided that she wasn't going to stay.
Her landlord was looking to increase the rent but her apartment was riddled with structural issues such as cracks in the walls and a shower that didn't drain. To Katie, it was completely ridiculous to pay more rent for an apartment that was not in the greatest of conditions.
That is when Katie got the idea to "sabotage" her landlord's viewings by pointing out to potential renters everything that was wrong with her apartment. She decided to post all of her "sabotage" maneuvers in a TikTok video.
In order to do this, Katie rearranged the furniture and wall hangings so that they would be able to show off all the cracks that were in the walls. She also put a jug of Drain-O beside the shower door in hopes that anyone viewing the apartment would get the hint that the shower wouldn't go down.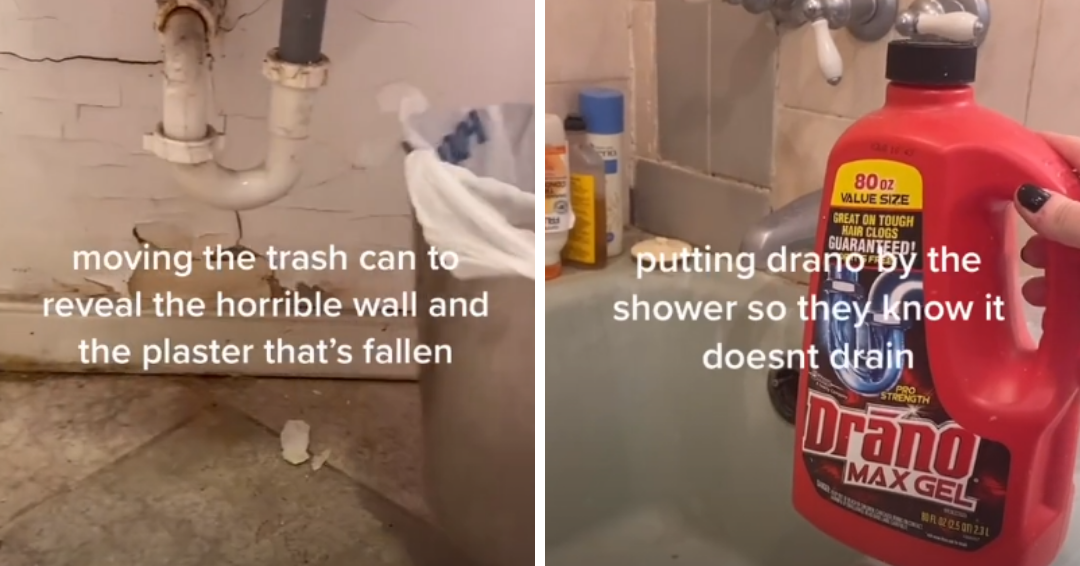 While she might have been pleased with her attempts at sabotage, the internet didn't exactly agree with her. For a start, one viewer of her video didn't even think what she was doing could count as sabotage but rather saw it as Katie "just showing off the features."
Others were just baffled that Katie had actually expected her landlord to do something about the problems in her apartment, with one person writing, "Anyone confused and think she's petty has never rented? Most landlords will never fix a thing no matter how much you show them."
@cornchipsandcorgis

can u tell i live in a basement apartment with landlords that have the audacity to increase rent next year?
But there was also a lot of sympathy amongst her viewers, as many of them shared their own horror stories in the comments. One person posted, "I once went to a walkthrough and the existing tenants taped a piece of paper to the bedroom door that said 'spider count' with tallies." And there was another person who wrote that they were doing a walk-through once in an apartment where the tenant actually slipped them a note that listed out the reasons they shouldn't live there!
There was so much popularity and interest in Katie's video that she ended up doing a "part 2" follow up for her viewers, and in it, she showed them all the things that were wrong with the apartment – including some very visible mold that was growing across many of the walls!
We really hope the next place she moves to is a much better, and more cared for apartment. Good luck, Katie!
SKM: below-content placeholder
Whizzco for 12T