Moist and subtly fruity, this cake is a must try!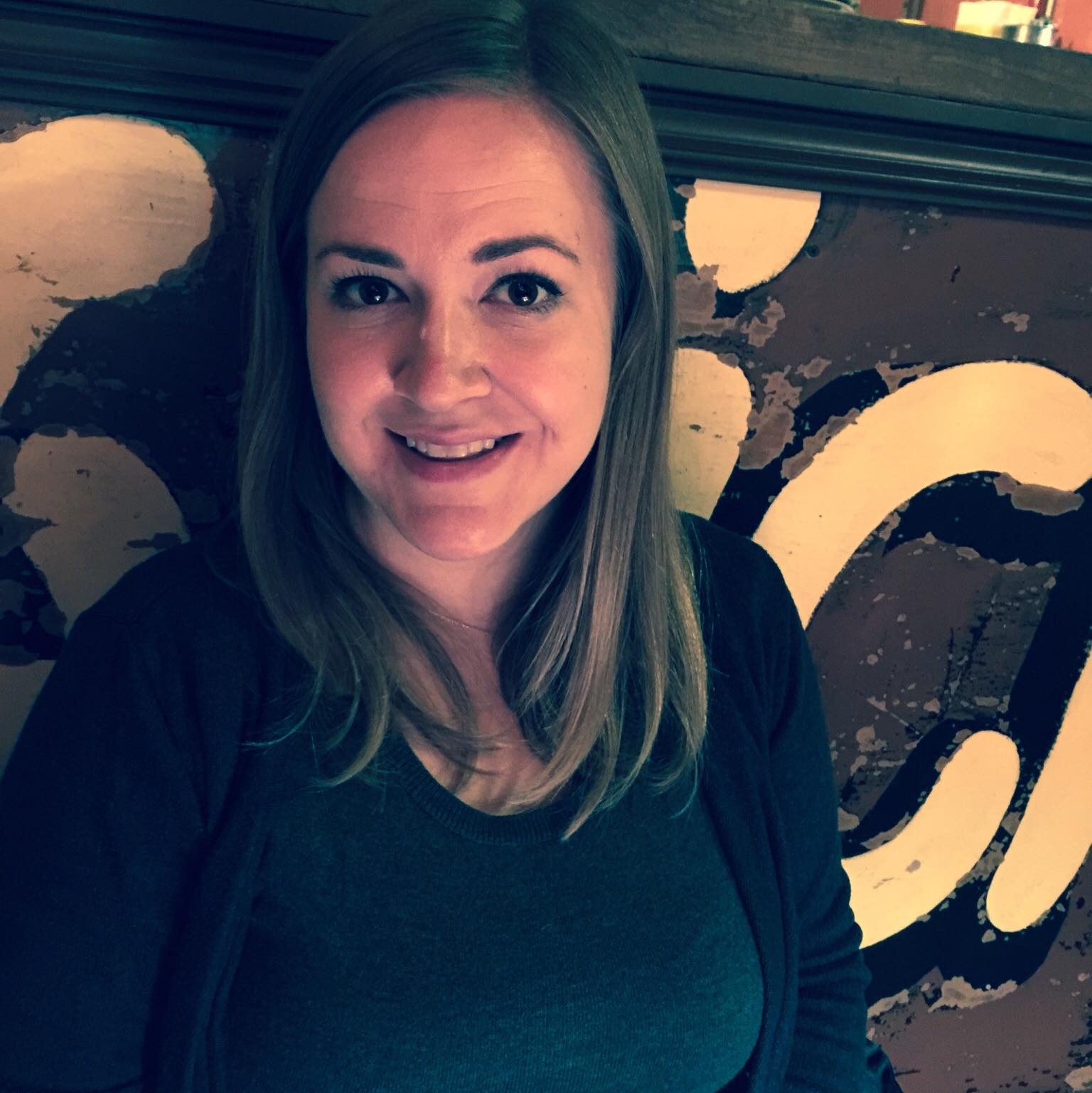 Kristy Norrell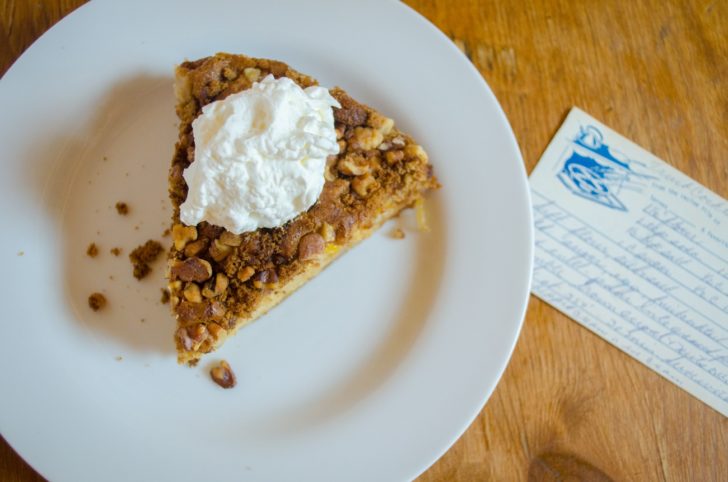 When I found this cake in a vintage recipe tin, I didn't actually think I would like it. The recipe called for no oil or butter, but a full can of undrained fruit cocktail. I was a bit concerned it might be reminiscent of fruitcake (I am not a fruitcake person) and I was worried that the absence of a cooking fat would result in a cake with an unpleasant texture. In the end, it turned out I was entirely wrong in all of my assumptions.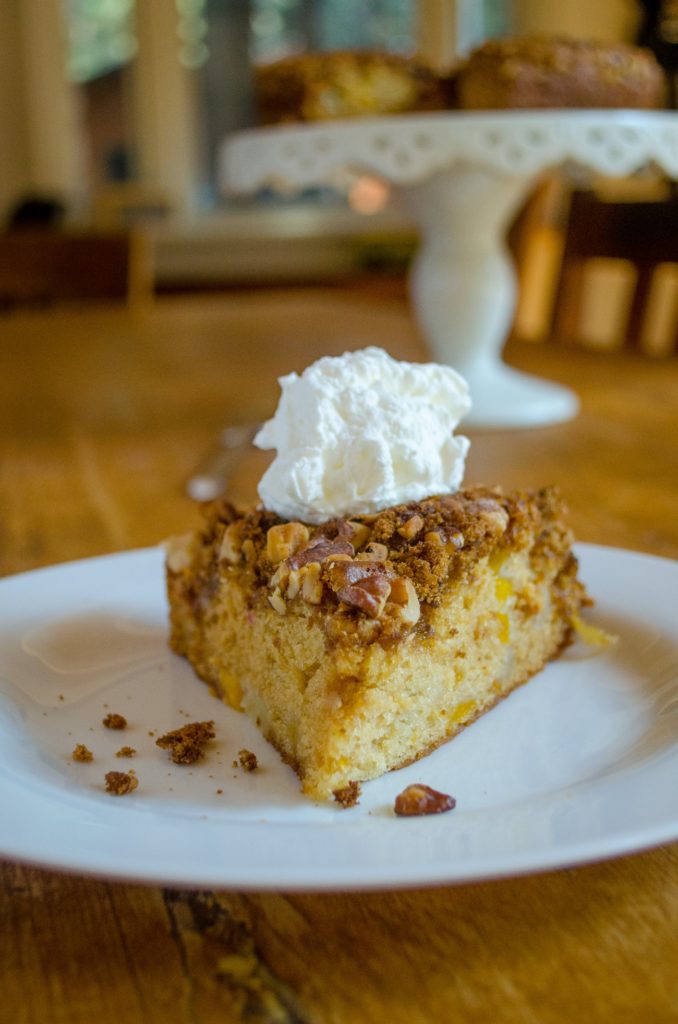 To my surprise, this cake was totally delicious. The juice from the fruit cocktail creates a moist crumb, and while I wouldn't call this cake fluffy, it's certainly not dense either. Unlike fruitcake, which has those shocking chewy bites of dried fruit, the fruit cocktail here kind of disappears into the cake, lending the whole thing a nice fruit flavor rather than sporadic surprises of fruit.
And the crunchy walnut and brown sugar topping is ah-maaaaaaze-ing…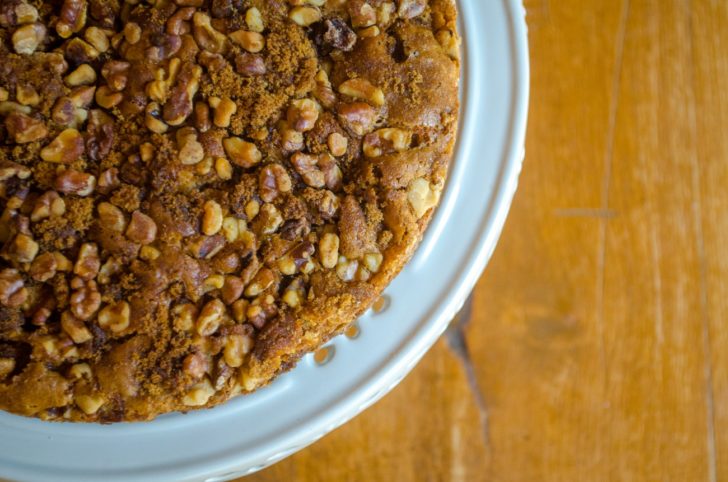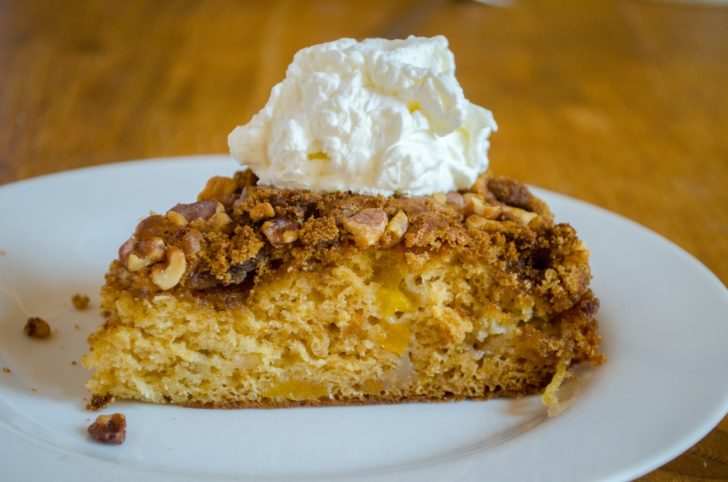 After making the batter and spreading it into your pan, you just sprinkle the brown sugar and walnuts over the top. The nuts toast up as it bakes and the brown sugar caramelizes and sinks down a bit into the cake. It's crunchy and sweet and just the right topping for this easy cake. My husband and father-in-law each ate three slices of this in a row if that gives you any idea how good this cake is.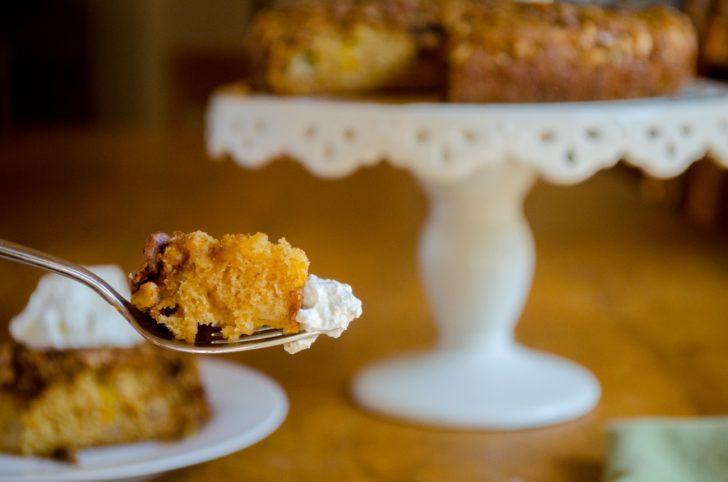 I recently found and started cooking my way through a vintage tin of handwritten recipes, most of which appear to be from the '60s and '70s. I call it the Recipe Tin Project. It's a treasure trove of old recipes, with everlasting classics like Chocolate Cake and Chicken Casserole and not so timeless creations like Jellied Chicken Gumbo, which was my first project endeavor. To read more about the contents of the tin and the project, you can go to the first post here. It's been a fun adventure and I've loved finding new recipes to love like this cake!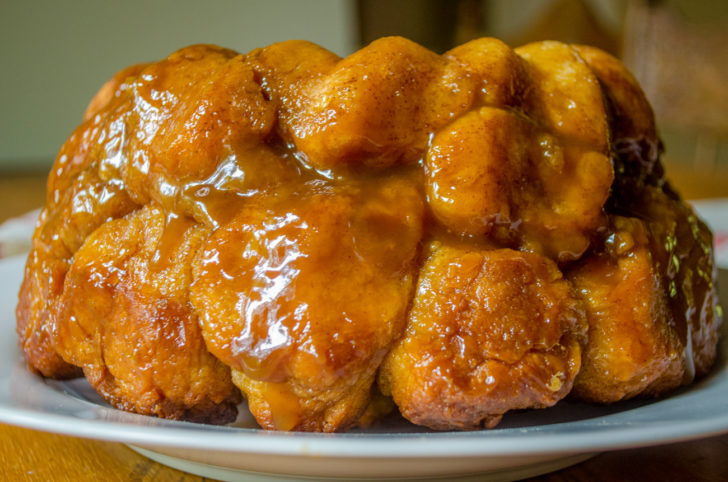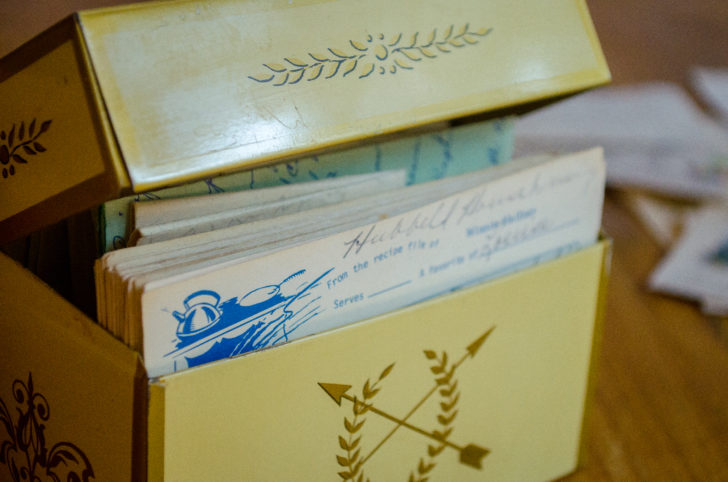 The full recipe is below. I've kept it true to the card but expanded the instructions a bit for ease. I also adjusted the cooking time a bit because my cake took longer to bake than the card indicated. While I baked this in a 9-inch round cake pan and managed to invert it to slice and serve, it was really hard to do successfully as it's a moist cake with a crumbly top. This is probably a cake that's better baked up in a square pan and served and sliced directly from the pan. In any case, it's a tasty one!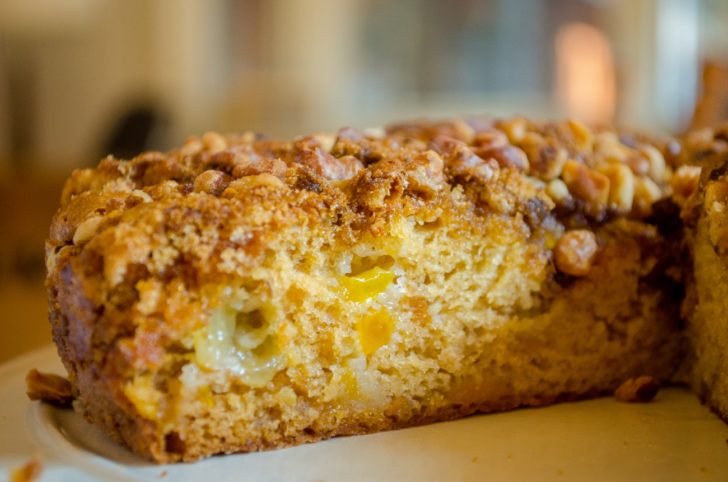 Fruit Cocktail Cake
Ingredients
1 1/2 cup all-purpose flour
1 can (15 oz) fruit cocktail, undrained
1 cup sugar
1 egg
1 teaspoon baking soda
1/2 teaspoon salt
1/2 cup brown sugar
1/2 cup walnuts, chopped
Preparation
Preheat oven to 350°F and lightly grease a pan. (8x8-inch or 9-inch round work well.)
In a medium bowl, sift together flour, baking soda, and salt. Add sugar, egg, and fruit cocktail, and mix until combined.
Pour into prepared pan and crumble brown sugar and nuts over the top. Bake until center is set, 30-40 minutes. "Serve with whipped cream or ice cream."
SKM: below-content placeholder
Whizzco for 12T