Summer side dishes don't get better than this.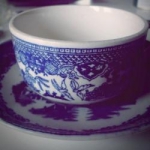 Rose Heichelbech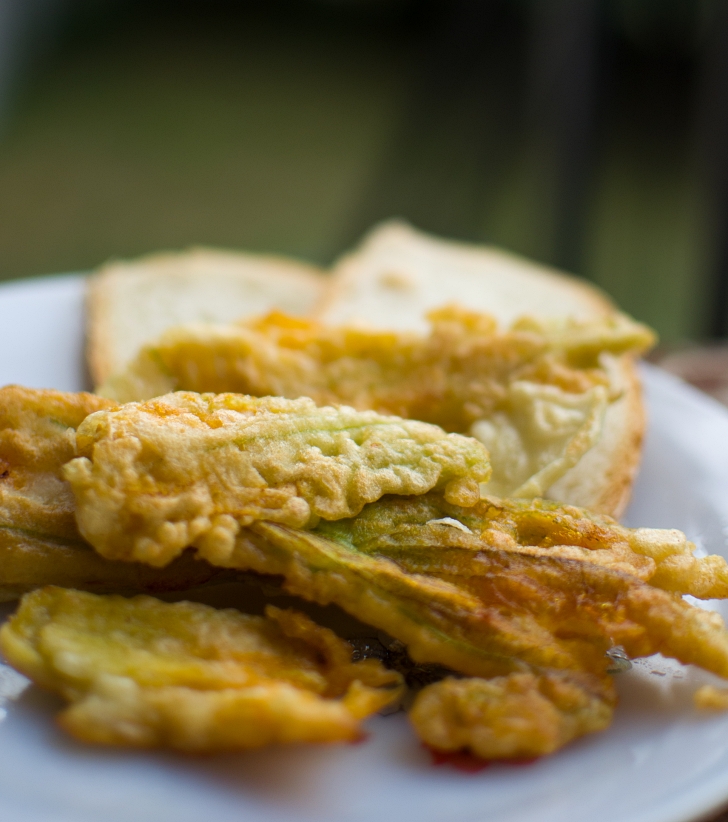 When summer is here and our gardens are beginning to come alive it's wonderful to take in the bounty of what nature has to offer. If you love to grow veggies then you may already know this, but one of the "pre-game" perks of growing zucchini is that even before the fruits are ready you can enjoy the blossoms. Yes, zucchini are technically fruit since they come from flowers (just like tomatoes, avocados, cucumbers, and pumpkins to name a few other mislabeled vegetables).
If you're growing zucchini then look for the male flowers in spring and early summer depending on where you live. These are flowers that don't have a small fruit attached to them and since they won't bear fruit you can safely use them without disturbing the growing pattern of your plants. Leave some of the male flowers so that the other flowers can be still pollinated. The fruit-bearing flowers are also edible, but will reduce your zucchini harvest if eaten before they fruit.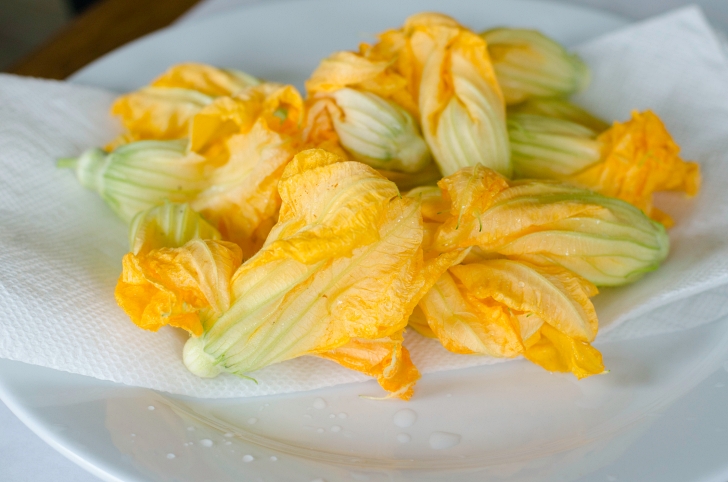 These large, yellowy-orange blossoms have a unique flavor. It's hard to describe but it's a freshness that tastes green and vaguely like zucchini but with a light texture unlike any other "veggies" you'll come across. When battered and fried the crispy coating makes the perfect compliment to the refreshing flowers inside. This dish is popular in Italy (called fiori di zucca), but has been a staple in rural areas in the US for generations as well.
What to do if you don't have a garden? Asking a friend who does if they can share their blossoms would be easiest, but you can also sometimes find squash blossoms at farmer's markets or other smaller produce shops. They are highly perishable though, so make them as as possible after picking or buying yours.
To make this recipe you start by removing the pistil inside and gently rinsing the blossoms before placing on a paper towel. Then mix up the batter which is just flour, salt, water, and a little milk. You want a batter that's just thick enough to coat each blossom, but no thicker. If you need to thin it out add a 1 teaspoon of water at a time, but try not to over-mix. Some people like to use sparkling water instead of still, but we've found that it's not necessary at all.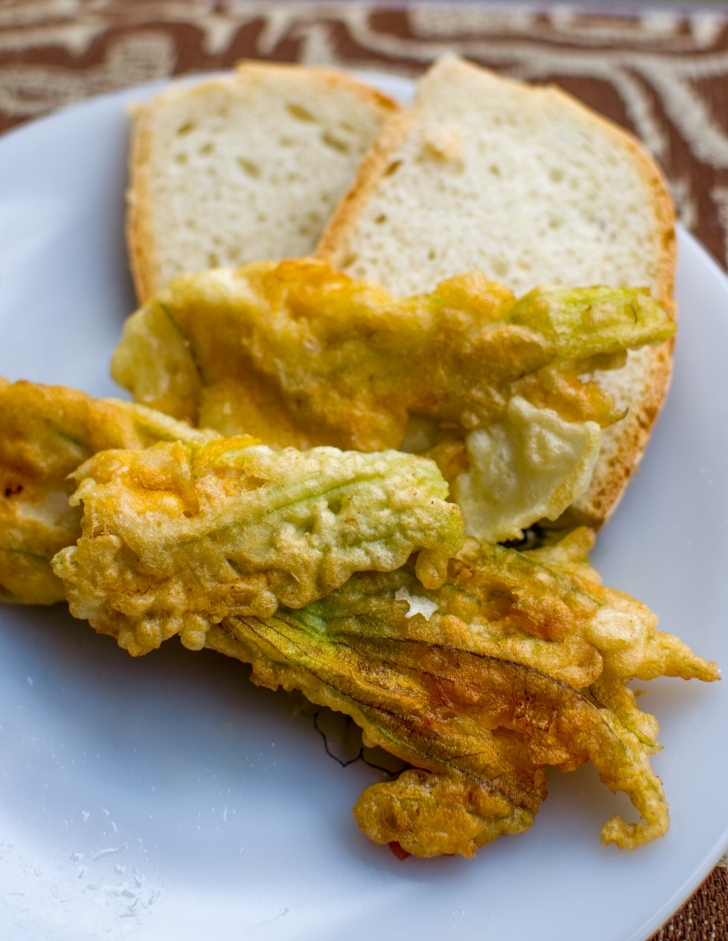 Then heat up your oil. You only need about 1/2 inch of oil to fry these flowers up nicely. Using 2 forks dip each flower in the batter until they're coated evenly. Fry until golden brown on each side or 2 minutes total.
Many people like to serve these blossoms with a side of warmed marinara to dip in, but this is optional. I like them both plain and with sauce. For a variation you can also stuff a little mozzarella or ricotta inside each blossom before frying for a delectable take on this simple classic.
If you haven't tried these yet then get ready to fall in love!
Fried Squash Blossoms
Serves 2-4
15m prep time
15m cook time
Ingredients
8-10 zucchini blossoms
1/3 cup all-purpose flour
1/4 tsp salt
1/3 cup water
1 tsp milk
vegetable oil for frying
Preparation
Open up each flower to remove the pistil and to make sure there are no bugs inside. Gently rinse them off and set on a paper towel to dry.
In a medium bowl combine flour, salt, water, and milk to make a thin batter. If it's too thick add a teaspoon full of water at a time until the correct texture. Whisk with a fork until just coming together. Don't overmix.
Heat 1/2 inch of oil to 375˚F. Using two forks dip the blossoms in the batter and make sure they're evenly coated.
Gently place each blossom into the oil and fry until golden in color. Flip over and fry other side until evenly cooked or about 1 minute each side.
Place blossoms on dry paper towel to drain and serve while still warm. Serve with dipping sauce like marinara if desired.
Recipe adapted from Christina's Cucina.
SKM: below-content placeholder
Whizzco for 12T