Adding one ingredient makes all the difference!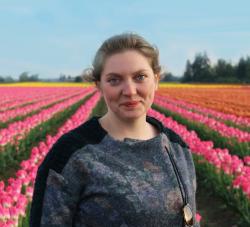 Decatur Macpherson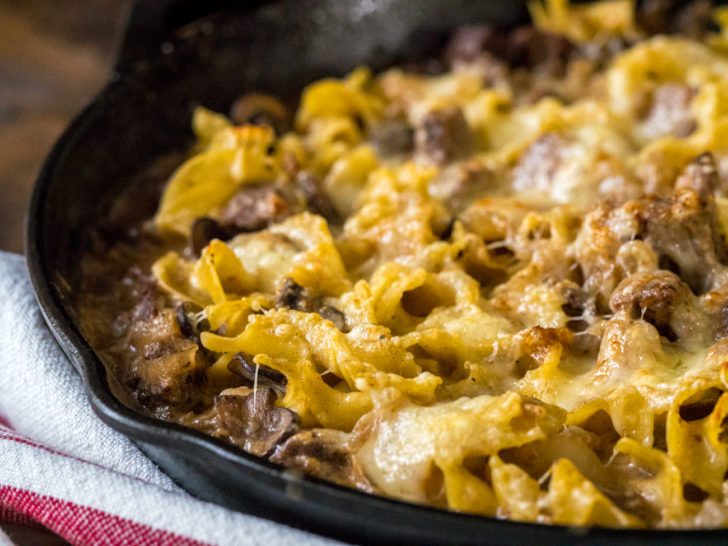 Beef stroganoff is one of those classic dishes that forever has a place in our hearts and bellies. The juicy, tender bites of meat with the thick, creamy sauce and yummy egg noodles to soak everything up…it's all just heaven in our book. But what about when we want to switch things up and add a little something extra to the mix? Without going crazy and totally turning the dish on its head, we added a French onion component that we think really takes things to the next level.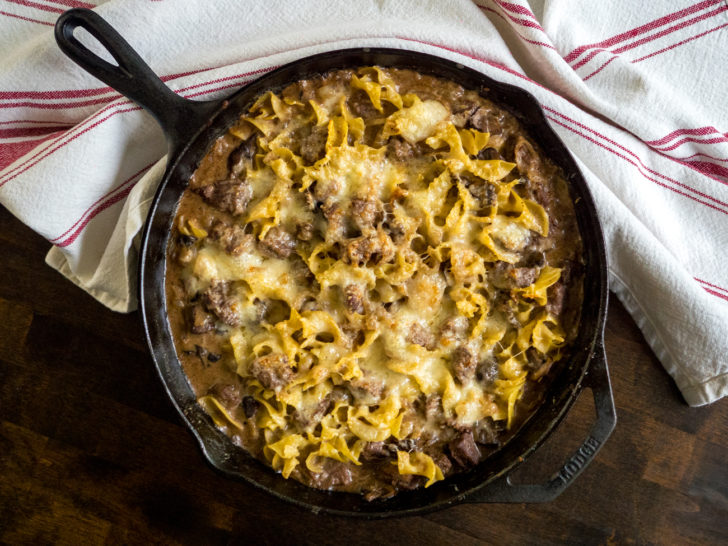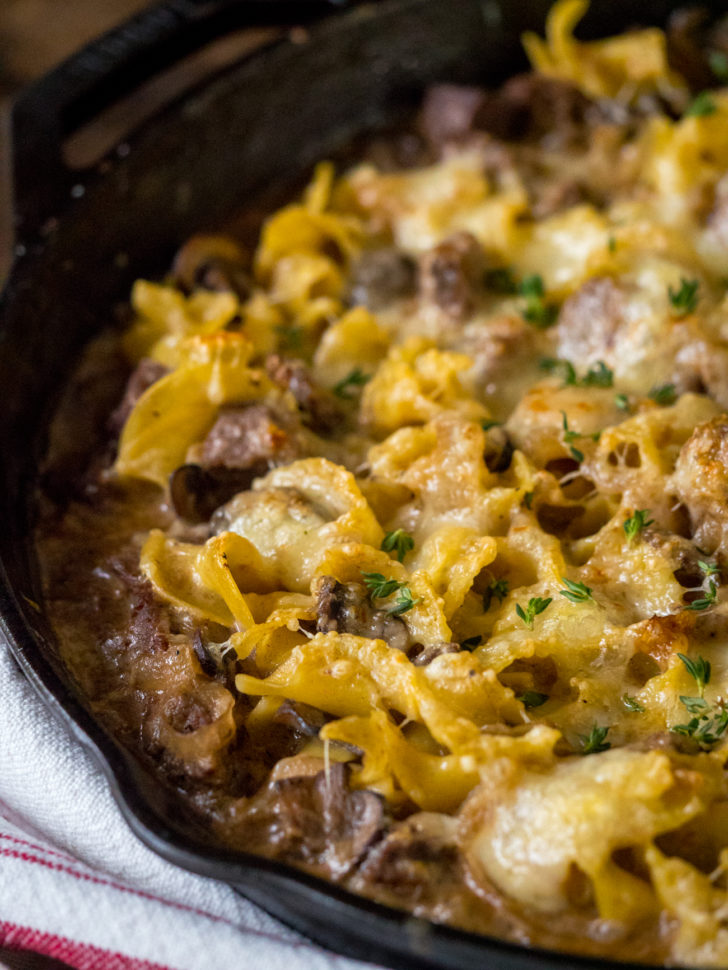 To make this a French onion beef stroganoff, you need plenty of sweet onions to sauté into sweet, caramelized goodness. This process does tend to take a little while, but trust us, it's completely worth it in the end, once you've got your onions, mushrooms and beef, swimming around in that delicious sauce. Everything about this dish is so, so good; the flavor is amazing and it makes for such a filling dinner!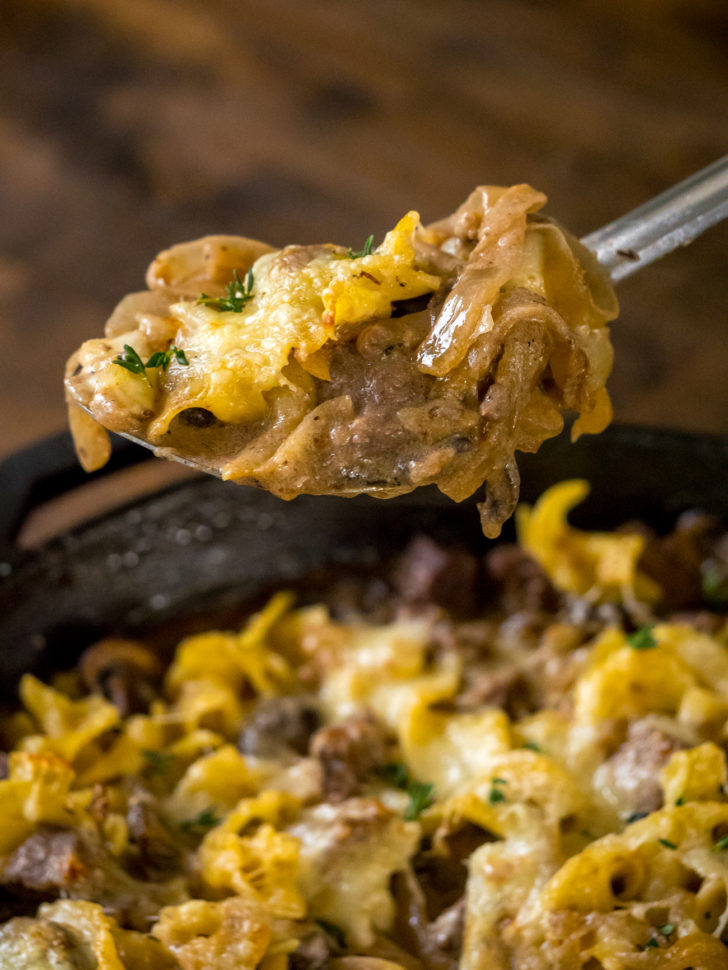 Beef stroganoff is a tried-and-true classic and always will be, but this is an upgrade that spruces things up and makes for a comparable recipe that will earn its keep in your recipe wheelhouse. Two similar, but different recipes that more than stand on their own and that everyone will love just as much as we do!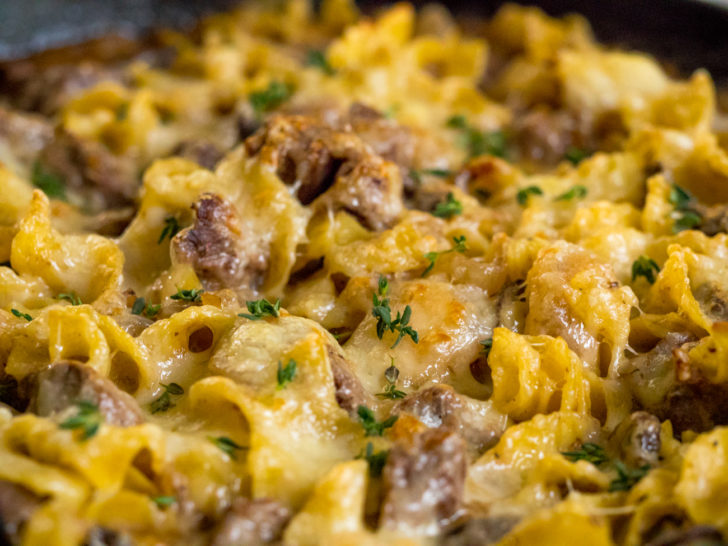 French Onion Beef Stroganoff
Ingredients
1 1/2 pounds round steak, cubed
1 cup swiss cheese, grated
2/3 cup sour cream
3 cups egg noodles, cooked and drained
3 sweet onions, sliced
6 oz. mushrooms, sliced
2 cloves garlic, minced
1 bay leaf
1 sprig thyme
3-4 tablespoons all-purpose flour
1/4 cup (1/2 stick) unsalted butter
1 1/2 cups beef broth
1/4 cup red wine
1 tablespoon Worcestershire sauce
2 tablespoons extra-virgin olive oil
kosher salt and freshly ground pepper, to taste
Preparation
Heat butter in a large (oven-proof) pan or skillet over medium heat and sauté onions, stirring occasionally, until softened.
Season generously with salt and pepper, then add garlic, bay leaf and thyme, and cook for 15-20 minutes, or until caramelized.
Add Worcestershire sauce and sliced mushrooms to the skillet and cook for another 5-10 minutes, or until softened.
Transfer mushroom and onions to a bowl and set aside.
Add olive oil to skillet and turn heat up to medium-high.
Season cubed beef generously with salt and pepper and flour, aiming to coat all sides.
Add beef to hot skillet and sear beef on all sides. Once seared, add beef to the same bowl as the mushrooms and onions.
Pour red wine into the skillet to deglaze pan. Cook for 1 minute, scraping up bits stuck to the bottom of pan, then pour in beef broth.
Bring to a simmer and return beef and veggies to pan. Cook for 8-10 minutes, or until beef is cooked through and sauce has reduced and thickened.
Remove pan from heat and stir in sour cream, then stir in egg noodles until fully incorporated.
Top with swiss cheese, then place skillet in the oven and broil for 3-5 minutes, or until cheese has melted.
Top with thyme or parsley and serve hot.
Recipe adapted from Host The Toast
SKM: below-content placeholder
Whizzco for 12T