Many Hollywood films of the 1930s could be truly dazzling spectacles. Film productions ranged from more humble dramas to glamorous musicals filled with every conceivable type of glitter and glitz. One of the masters of this latter style was the choreographer, Busby Berkeley, who was able to create movie scenes that literally awed people. During the Great Depression many people sought the cheap seats and air conditioning that going to the movies offered, not to mention the escapism of fantasy and whimsy. And, Berkeley did not disappoint.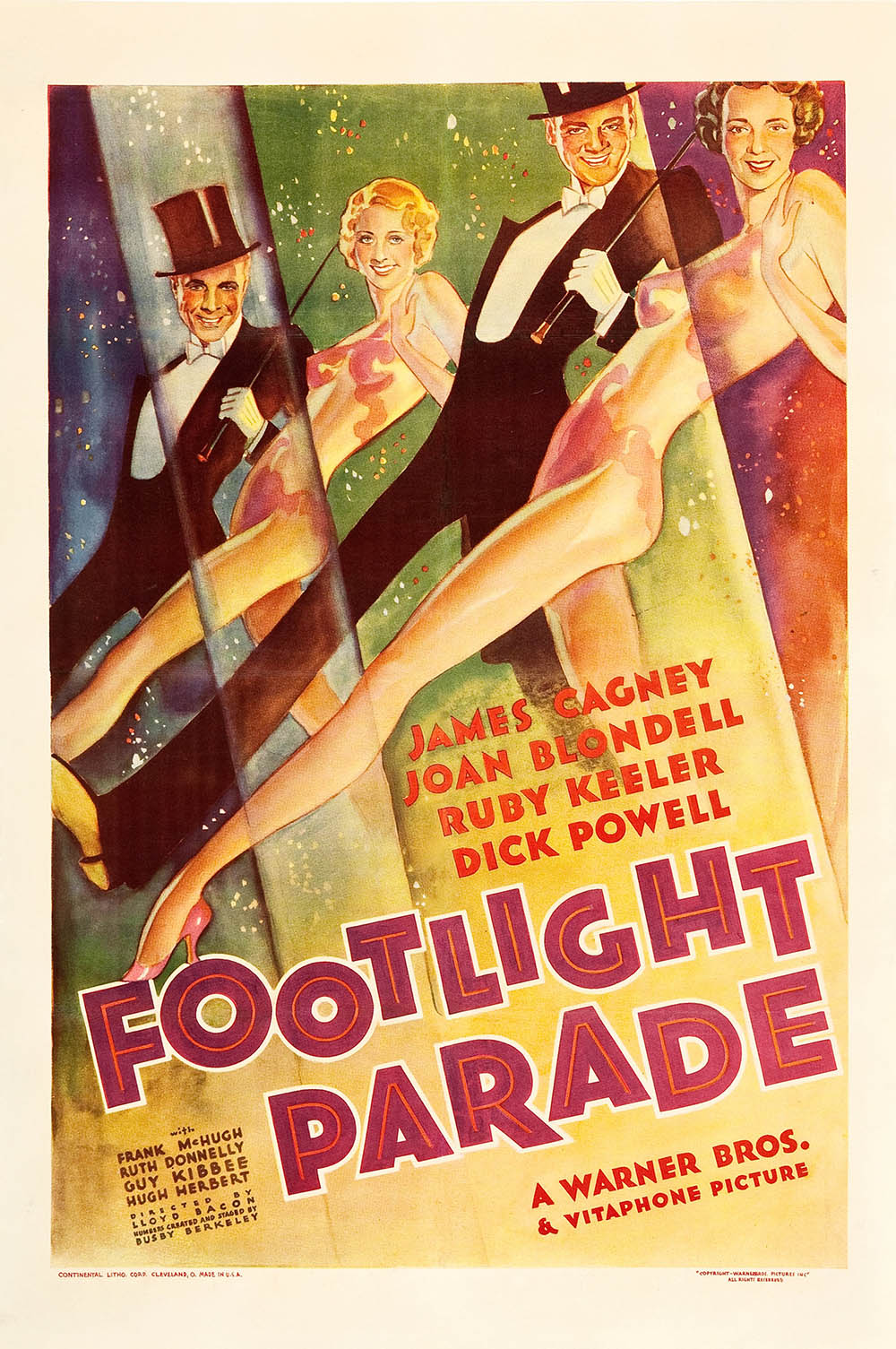 Some of Berkeley's most memorable film scenes include feats that simply couldn't be achieved in real life, like the choreography for dancers in giant white Jenny Lind rocking chairs from Gold Diggers of 1933 or his extravagant couples dance scene from Fast and Furious (no relation to the modern franchise) featuring dozens of tap dancing women dressed in scandalous harem costumes.
Berkeley's 1933 film, Footlight Parade, was one of these films that set the imagination flying. The film centers around a Broadway director whose career is flopping as audiences cease their trips to the theater in favor of going to the movies. He decides that live action "prologues" for films are the ticket to his renewed success and so the folly begins.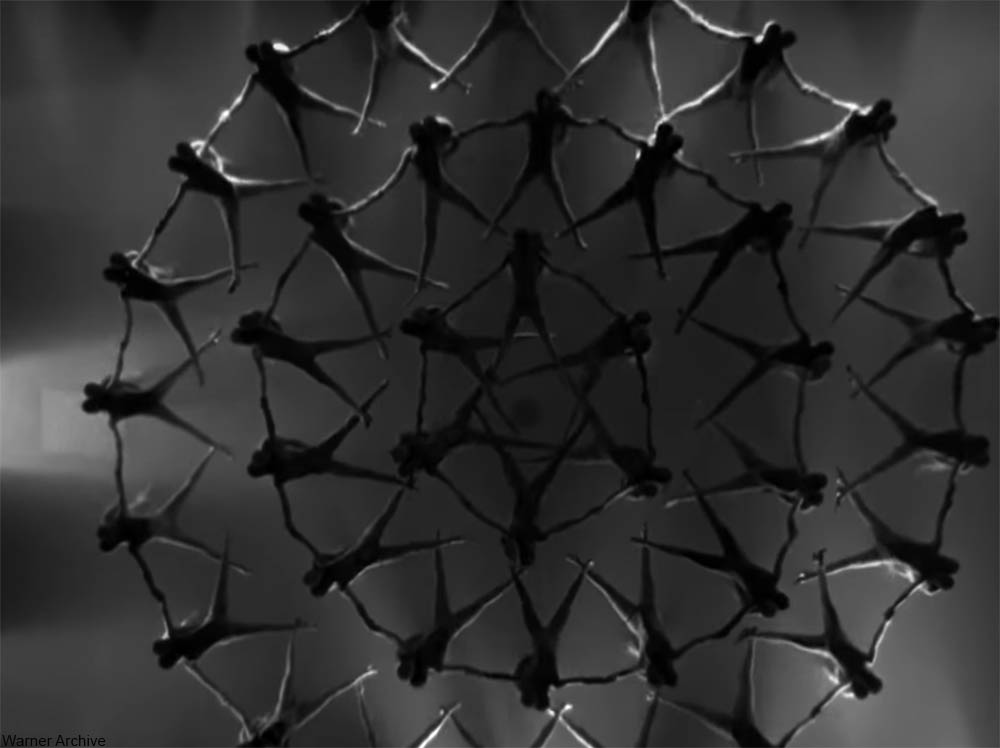 The "By a Waterfall" scene of the film employed the use of a lighted pool with 20 diving platforms and a team of 300 swim dancers in scanty diamanté illusion swimsuits to create a host of visual effects, many of which were filmed from overhead so as to capture the designs created by the swimmers.
The scene puts special effects in film today to shame. Just think of all the hard work and planning they went through- with no CGI to help out. Have a look at this incredible scene in the video below from the Warner Archive.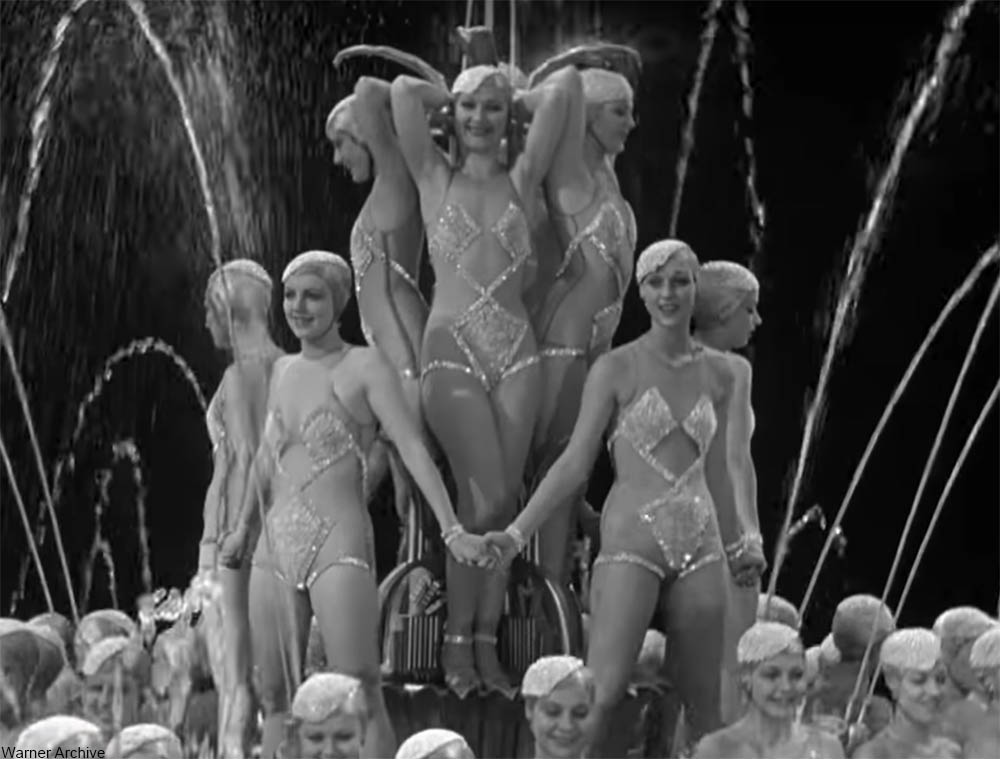 SKM: below-content placeholder
Whizzco for 12T