There's nothing that says summer quite like making s'mores down by the campfire. Earthy, graham cracker taste mixed with sugary-sweet marshmallow and decadent chocolate come together in one of my favorite summertime snacks. Of course, you can have s'mores all year round, but you might not always have the campfire available! If you're looking for a s'mores fix, we've got you covered. Here are the top five s'mores desserts we've done here on 12 Tomatoes!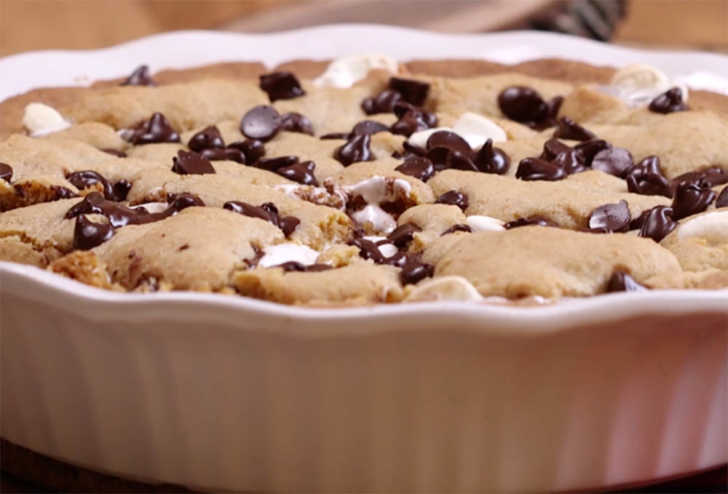 S'mores pie is one of the best desserts we've ever had. It combines all of those classic ingredients, graham crackers, milk chocolate, and marshmallows into one amazing dessert. We like to think of this as the slightly-less-messy version of the traditional serving. With this recipe, you don't need a campfire, just a warm oven and a round of forks to help dive into this sweet treat. This is a baking project well suited for the kiddos, who still want that s'mores experience but in the comfort of our own kitchen. And by the way, who can resist sneaking a few tastes of that wonderfully magical marshmallow fluff?! Get the recipe here!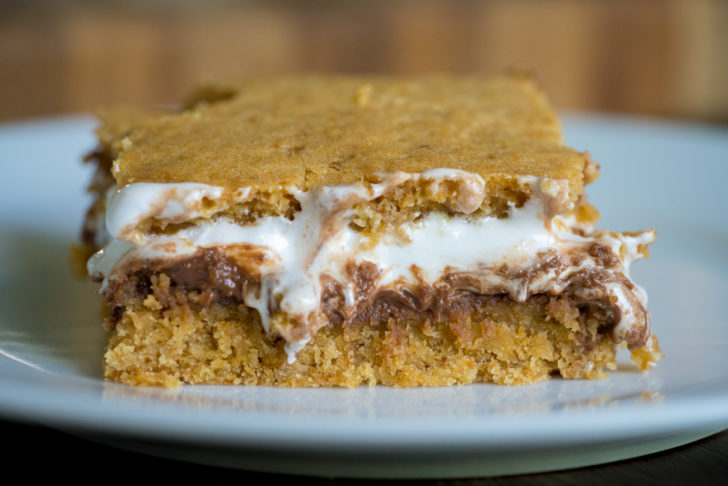 Our Magic S'mores Bars take that timeless trio of graham crackers, marshmallows, and chocolate and bring it right home into your kitchen in one oven-baked, sliceable cookie bar that's easy to share but not so easy to stop devouring.
So here's the rundown on these – You have a chocolate-marshmallow sandwich, just like a s'more, but the graham cracker layers are more of a graham cracker cookie, where graham cracker crumbs are folded into a simple cookie dough. What that means for you is that there's a little bit of a soft cookie bite along with the expected crunch, and it's a very good thing. Get the recipe here!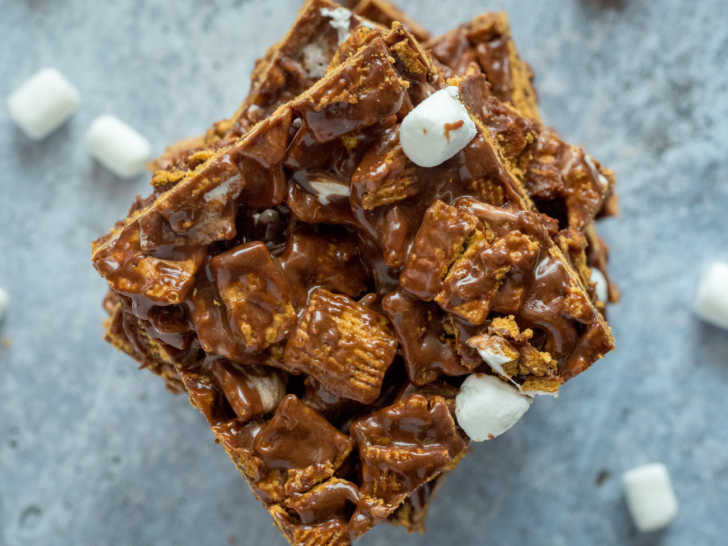 While nothing can beat the taste of fresh-roasted marshmallows over the campfire, I think these Golden Grahams S'Mores Bars do a pretty good job of upholding everything you love about this classic treat. Plus, they are much easier and less time-consuming to make, and you can feed a crowd!
This is my favorite kind of dessert to make – no-bake, less than 10 ingredients, and comes together in a snap! Seriously, if that's not perfection, I don't know what is. Add in the fact that everyone will love this fun twist on an old favorite, and you better believe I'll be making this dessert time and time again! Get the recipe here!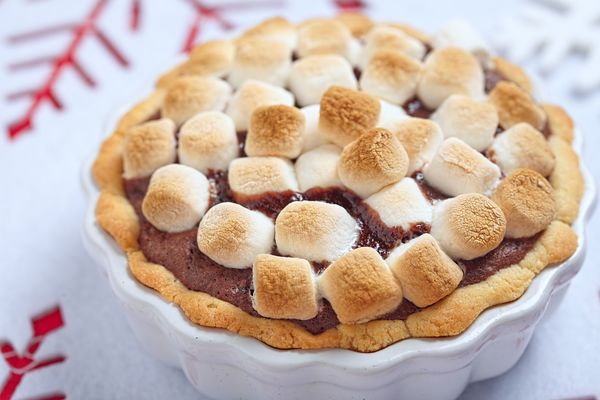 There are so many choices when it comes to chocolate desserts: chocolate cake, brownies, chocolate pudding, etc. Then there's chocolate brownie pudding cake with marshmallows. This dessert is any chocoholic's dream, and if you felt like you didn't squeeze in enough time around the campfire this year, this is your opportunity to make up for it in the kitchen!
This recipe produces a rich and fudge-y brownie cake that's bursting with yummy chocolate pudding and toasted marshmallows; it's ridiculously decadent and we love it. Somehow, we have a feeling you will too! Get the recipe here!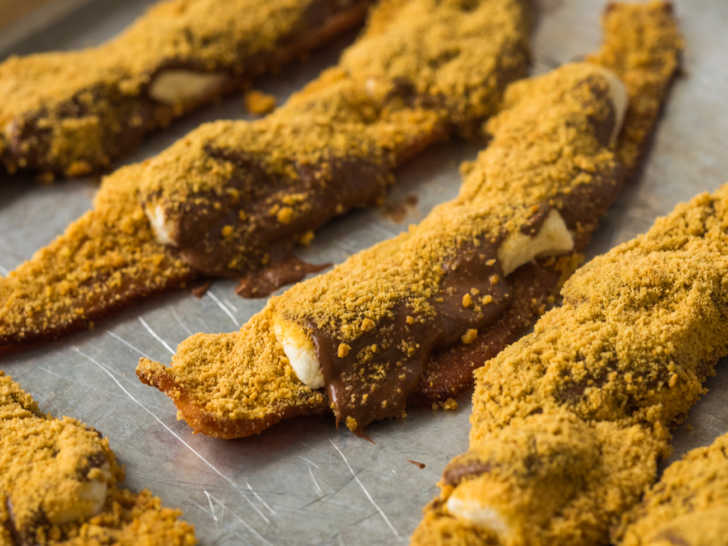 If you love bacon and you love s'mores then what could be better than having these two yummy tastes in the same bite? In this new era of snacking, when you can find bacon in just about anything from chocolate to waffles to milkshakes, it's no surprise that bacon would also be a great fit with s'mores.
The salty, savory, crunchiness of the bacon is perfect with the soft, melty, sweetness of the s'mores toppings. If you've been looking for a novel dessert or snack then this one most definitely fits the bill. Get the recipe here!
SKM: below-content placeholder
Whizzco for 12T