When we think of a "single-family home," we probably think of that four-bedroom, two-and-a-half bath house with the white picket fence. But that isn't the norm anymore. While we've enjoyed years of seeing average-sized family homes being around 2,000-something square feet, we're now seeing a rising trend in the "tiny house movement."
Small homes are estimated to be anything that is between 400 to 1,000 square feet. But the tiny house movement takes things to an even smaller size, with the homes being under 400 square feet! And there is one adorable little home that is only 160 square feet. At first, it might seem like that tiny home would be impossible for one person to fit in, let alone two. But in a surprising twist, there is actually a family of three that are happily living in their tiny home.
The family, a mother, father, and their son, all reside inside 160 square feet of space. But what is even more amazing, is that their residence doesn't feel crowded at all. In fact, their space has a very welcoming and organized atmosphere. Their living room area, while small, still has plenty of room. Their couch, which also doubles as a day bed, is spacious enough to accommodate five pillows – so you know there's plenty of room for guests. The family is even able to fit a TV into the space, which has been mounted to the wall in a space-saving attempt.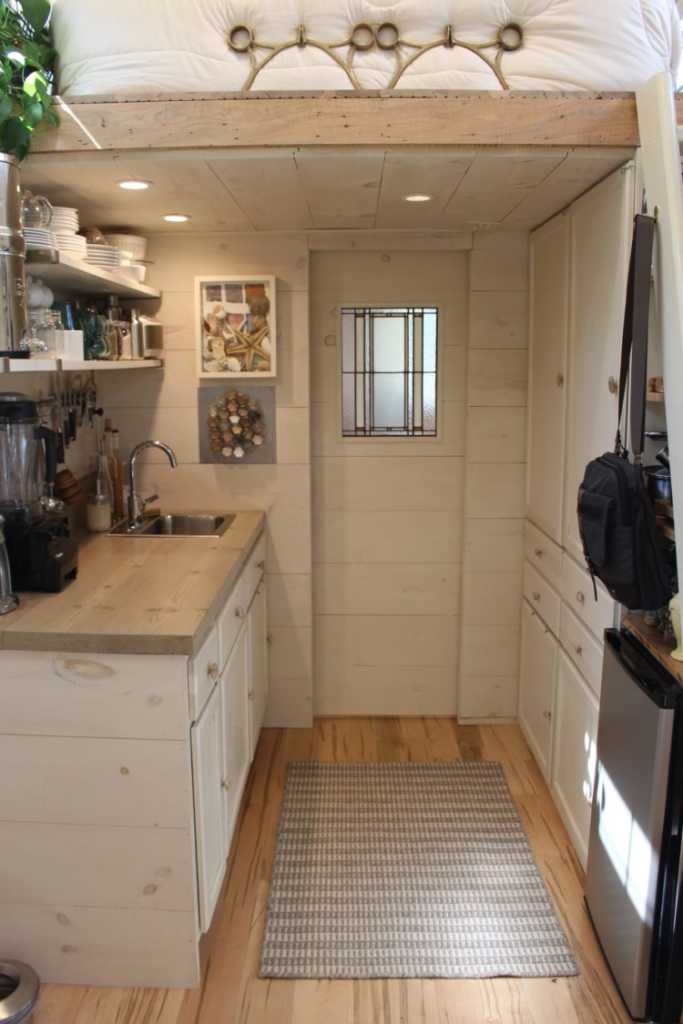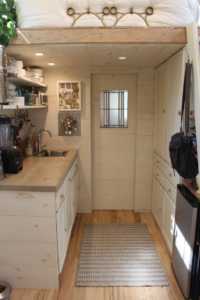 As a matter of fact, if you look around this tiny home, it's clear that almost everything done in terms of decorating also serves an organizational function. There is a shelf covering the top of the door that has books, as well as plenty of hooks on the wall where purses and coats can be hung up upon entering.
Even the ladder that is in the tiny hall has a use. And while it may seem plausible to sleep and store your clothes in the tiny home, the question about a basic living function such as cooking is actually still possible in such a small environment. In fact, the home's kitchen itself is actually quite lovely and spacious. It has room for a sink, storage cabinets, and even a dishwasher! And the cooking is quite space-saving as well since the family uses an induction stove and toaster oven to cook – something they can clean and easily store away when they're not using it.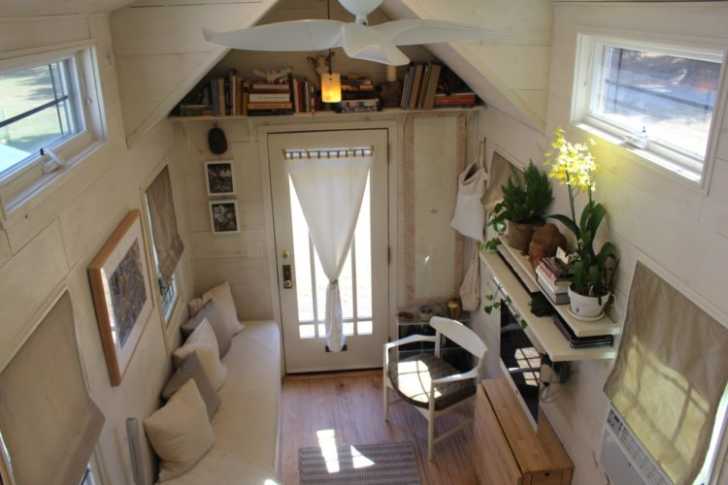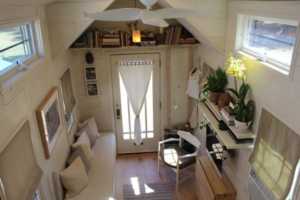 Directly above the kitchen, there is a loft that has a bed for sleeping. The parents sleep in the loft since their son doesn't like heights. The boy actually sleeps downstairs and his bed was constructed out of two four-inch pieces of rubber latex. Even though the house is small, there is still enough room for the parents and their child to have their own space. The tiny home does have one bathroom which is equipped with everything the family needs for their normal hygiene routines so there is both a shower and a toilet, but they do have to use the kitchen sink.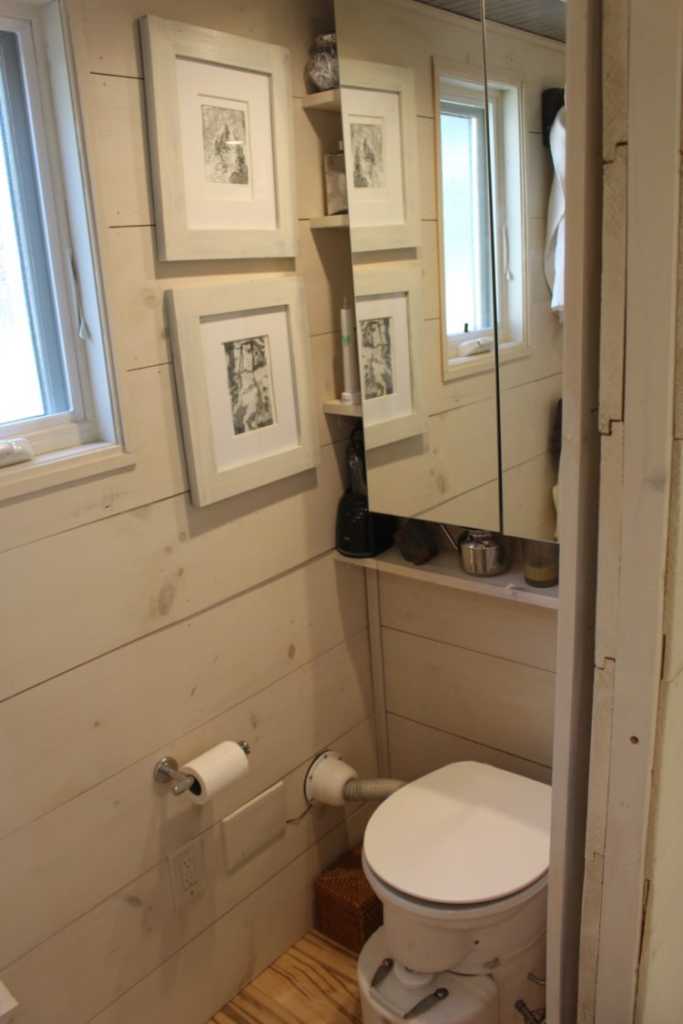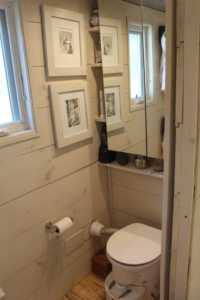 Apart from their home being a tiny house, it has all the feels of any other family home. It's quaint and friendly, decorated in a rustic but modern style. And the cream color coupled with the warm wood tones definitely opens it up to feeling bigger than it actually is. And it's clear that the family has put pride and effort into creating a lovely family home – and that's really all you need beneath four walls.
What do you think of the tiny house trend? Would you ever downgrade to a tiny house? Do you already own a tiny house? Let us know!
SKM: below-content placeholder
Whizzco for 12T