PPE may come in many different forms but your car is probably the largest piece of PPE you own. Sure, it's expensive but it does do a good job of keeping you away from other people. We may use it for many purposes but event organizers are now taking advantage of it. After all, drive-thru movie theaters are seeing a resurgence and there is even talk of drive-thru farmers' markets and concerts! It was only a matter of time before drive-thru fairs got started.
Fair food is one of those summertime events that we just can't do without. From the East Coast to the West Coast, those food events are now accessible by vehicle to keep things rolling during the coronavirus pandemic. According to a report by Syracuse.com, there are now two drive-through fair food fests.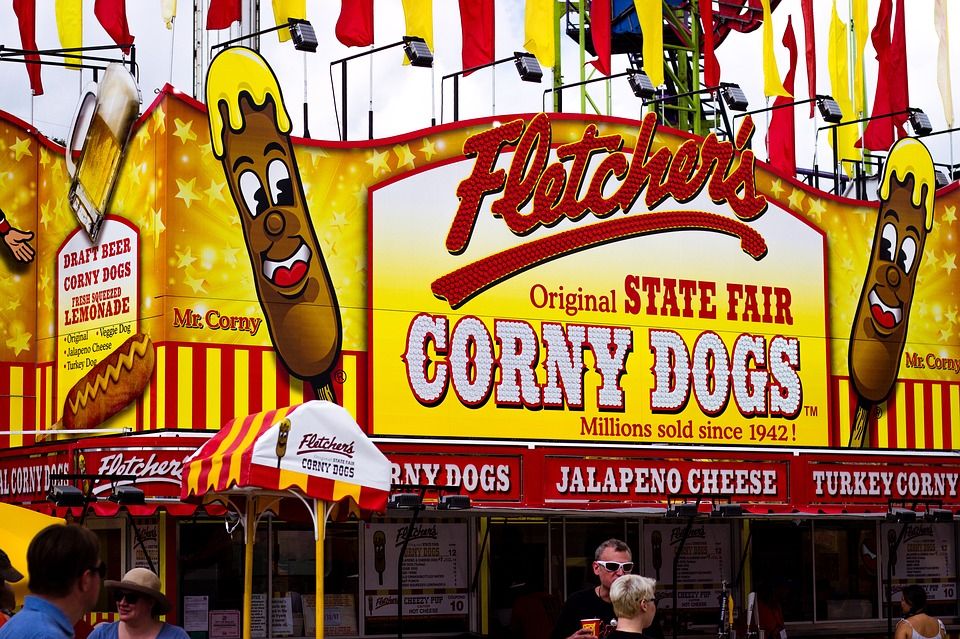 The doughnut experts at Villa Pizze Fritte tried their hand at these events and were successful. An event was then organized by the Carnival Eats Syracuse group, and for the next two weekends and perhaps longer, deep-fried Oreos, funnel cakes and corndogs are available to people who pass by in their cars.
On the other coast, the Big Fresno Fair is getting wound up in California and it will be ongoing every weekend this month, according to The Business Journal. You have to go through Gate 6 in the Carnival lot but there is plenty of fair food on the inside, including kettle corn, taco trios, and margaritas, although not sure how they're getting away with the margaritas.
As long as you're in your car, why not take the hour drive south to the Tulare County Fairgrounds? They had a drive-through fair last weekend and are going to do it again this weekend. An hour north in Merced County you will find something similar. "We wanted to bring something positive to the fairgrounds and give the community something fun to do while still aligning with the pandemic guidelines," 2020 Merced County Fair CEO Teresa Burrola told the Merced Sun-Star. "It has definitely put a smile on people's faces and our food vendors could not be more thankful for the support. We look forward to continuing our 'Fair Food Fridays' throughout the month and into June."
If you feel that a visit to the fair in your area would be something to help you beat cabin fever, you might want to look into it. There may be one that is being set up or plans on getting one started. Some of the different places where drive-thru fairs are happening include Missouri, Ohio, and Florida. With Memorial day still a couple of weeks away, this is a trend that may catch on in other parts of the country. It may even start something good for the summer!
SKM: below-content placeholder
Whizzco for 12T