You should be able to find pretty much everything you need to construct your home or garden.
Founded in 1978 as a store for DIYers, the company is currently the world's largest home improvement retailer, with 2200 stores in North America.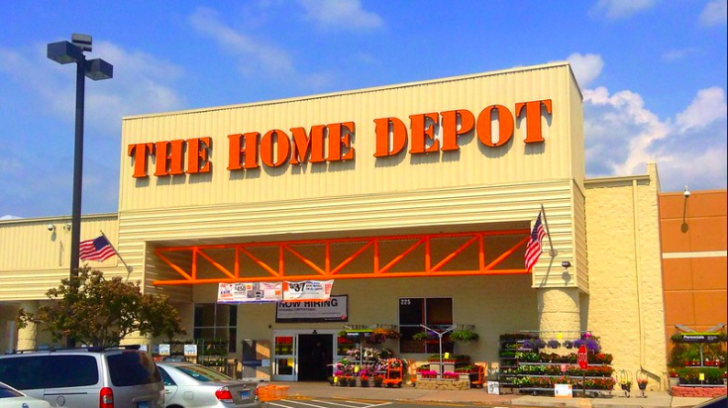 Here are some interesting facts about one of our favorite stores:
1. The First Home Depot Stores Were Filled With Empty Boxes
Shortly after getting fired from an Atlanta-area hardware chain, Bernie Marcus and Arthur Blank opened the first Home Depot that featured discount, bulk-volume pricing under. They didn't have enough stock on hand to fill up the first few stores in Georgia that were 60,000 square feet. Instead of looking at empty rafters, employees stacked empty boxes and paint cans on the upper-tier of shelves, where no customer could reach them. After the stores closed for the day, Marcus and Blank would speed around the warehouse on forklifts to create skidmarks.
2. The Orange Color Scheme Came From Circus Tents
The company gravitated toward the distinct orange color because its early signage was made from discarded circus tents. They even trademarked orange when it's specifically presented as a backdrop in advertising home goods.
3. Workers Can Customize Their Aprons
It isn't a requirement to wear one of their orange vests. Some workers have customized their aprons to better reflect their personalities. The company also encourages employees to write their names in longhand as they got rid of those boring name tags decades ago.
4. There's A Home Depot That Is Only Open To Movie Studios
Fayetteville, Georgia's Pinewood Studios is home to the country's only private Home Depot. Open to cast and crew members only, the store primarily stocks lumber, screws, and other common set supplies. The company realized that studios spend up to 30% on constructions supplies.
5. Home Depot Once Tried Opening A Chain Of Retail Stores
The company entered the convenience store market in 2005 by setting up gas stations next to four of their Nashville, Tenn. locations. The company had plans to open as many as 300 but soon realized their efforts were better suited elsewhere.
6. Home Depot Owns Their Own Font
The store's distinctive typeface used for pricing on shelves is exclusive to the store. Named HOMER in honor of their mascot, Homer D. Poe, it was designed to mimic the smudgy edges after painting.
7. A Cat Once Lived Inside A Home Depot For 13 Years
As of 2014, a cat appropriately named "Depot" had been living inside South Carolina Home Depot for 13 years, greeting customers and lounging in the gardening department. The cat kept setting off security alarms and was subject to being evicted, but online protests led a company spokesperson to declare Depot had tenure: "I'd get rid of management before I'd get rid of the cat."
SKM: below-content placeholder
Whizzco for 12T