We can't get enough of this English classic!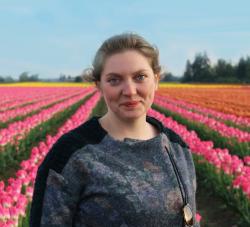 Decatur Macpherson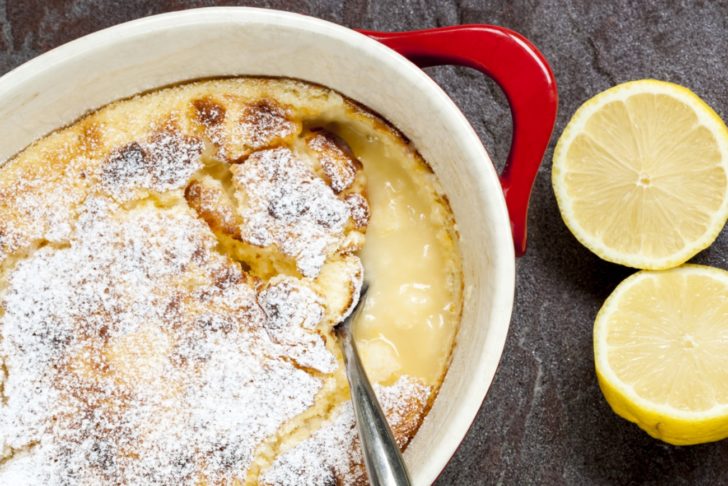 When it comes to British desserts, it doesn't get more classic than a light and refreshing pudding. Lemon pudding to be exact. But while typical puddings are smooth and creamy, there's something special about the one we've got for you today, and that's because it's got two layers of deliciousness: one of them creamy, the other cake-y….
This is such a cool dessert to make, not only because of the taste, but because of the reaction between wet and dry ingredients. You only make one batter, but you get two distinct parts of the dessert: the lemon pudding on the bottom and the golden, puffed up crust on top. This dessert is rich, but it doesn't feel too heavy. In fact, the tartness makes this pudding cake refreshing and light – a definite win in our book!
English Lemon Pudding
Ingredients
3 eggs, separated
1 cup whole milk
3/4 cup granulated sugar
1/4 cup all-purpose flour
1/4 cup freshly squeezed lemon juice
1 lemon, zested
2 tablespoons unsalted butter, melted
1/4 teaspoon kosher salt
powdered sugar, garnish
water, for boiling
Preparation
Preheat oven to 350º F and a large baking dish with non-stick spray.
Boil a kettle of water and set aside.
Combine flour and sugar in a medium bowl.
In a separate bowl, whisk together the egg yolks and butter until well blended. Pour in the milk, lemon juice and zest, and mix well.
While whisking, slowly add the flour and sugar mixture to the lemon and eggs. Mix until smooth and well incorporated.
In a third bowl or mixer, beat the egg whites and salt until stiff peaks form. Gently fold egg whites into lemon batter.
Pour batter into baking dish and place baking dish in a large roasting pan. Place pan in oven and carefully pour hot water from kettle about 1/2 way up the sides of the baking dish.
Bake for 30-35 minutes, or until golden and puffed up on top.
Remove roasting pan from oven and carefully extract baking dish. Transfer to a cooling rack. Serve warm or at room temperature and (optional) garnish with powdered sugar and berries.
Recipe adapted from 12 Tomatoes
SKM: below-content placeholder
Whizzco for 12T