Just like from the movie…but so much better!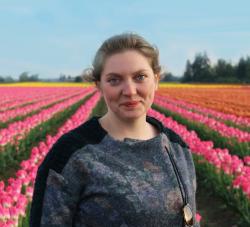 Decatur Macpherson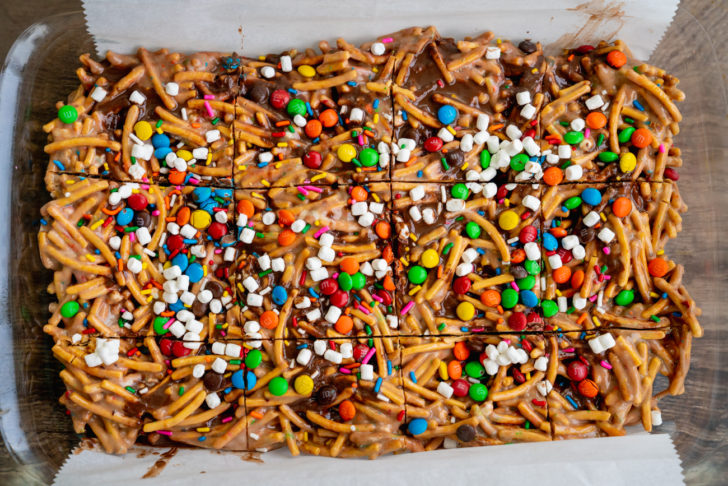 Christmas is in the air and we are so excited about it! It's the season of giving, with random acts of kindness and families coming together around the world and it never ceases to bring a smile to our face. Once December rolls around we fully dive into all things holiday-related (let's be honest, we started in November), which includes watching Elf with the whole family and all the little ones. It's an annual tradition at this point and one which is thoroughly aided by one, important treat. Buddy the Elf cookie bars!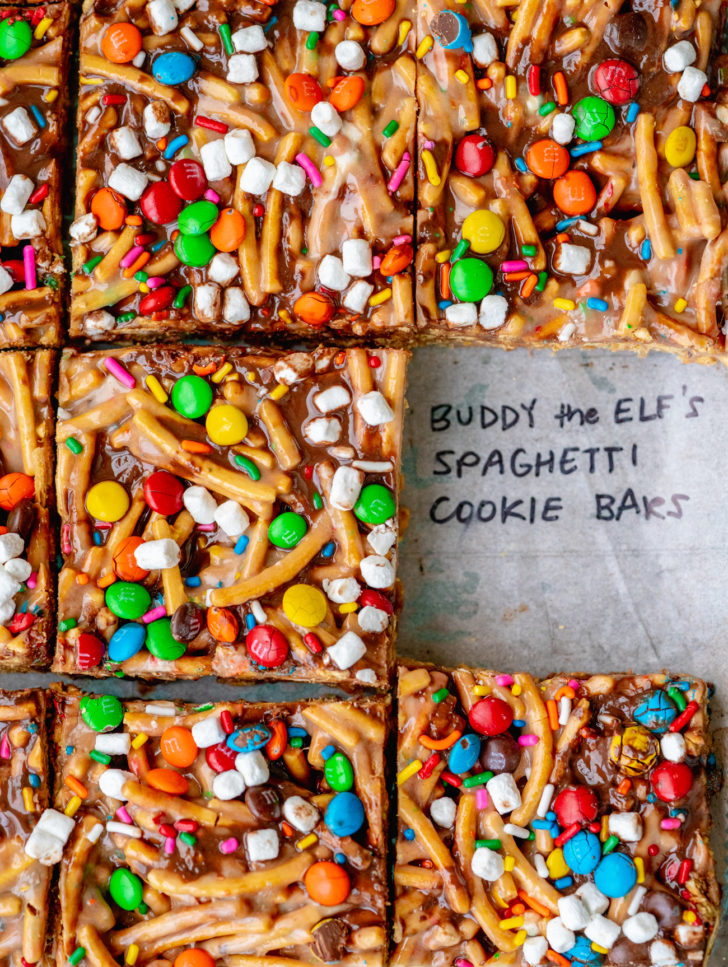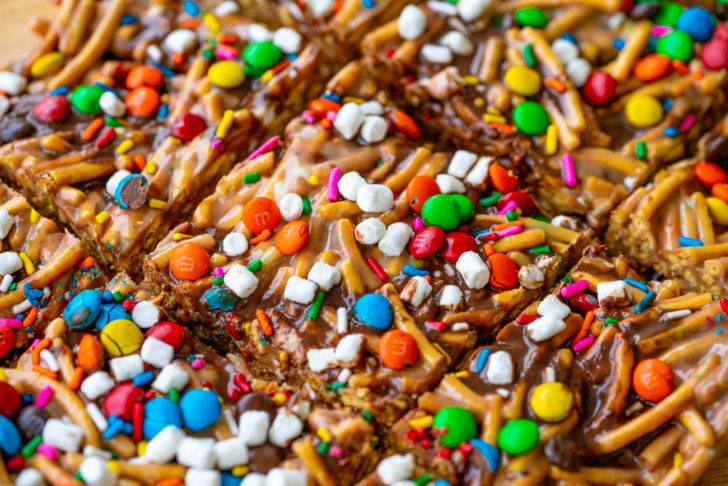 That's right, do you remember the scene where Buddy makes the family breakfast? Specifically a pasta breakfast with M&Ms, sprinkles, marshmallows and chocolate sauce, to name a few ingredients. Well, we weren't quite bold enough to make Buddy's exact spaghetti version, but we took inspiration from the original and made Elf cookie bars instead. And don't worry, we still put a little "spaghetti" twist on things….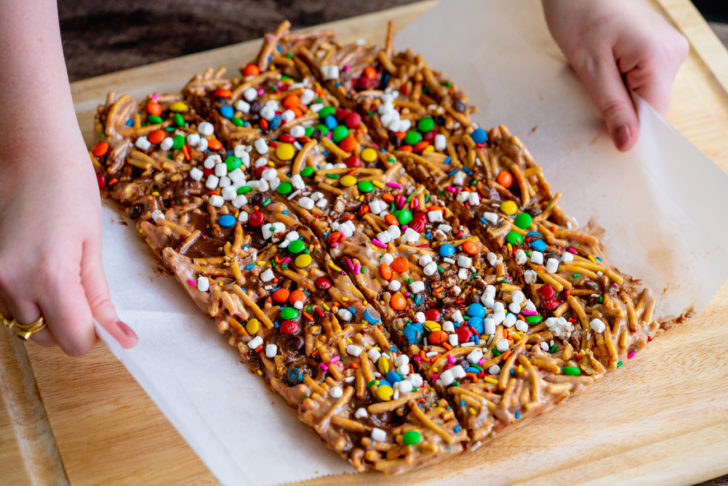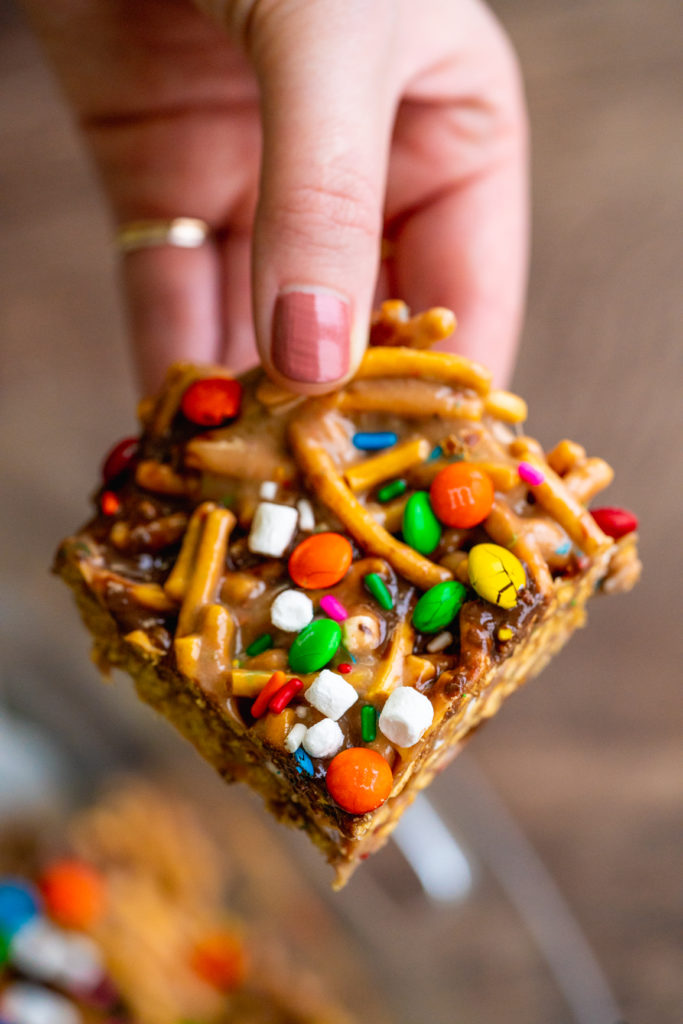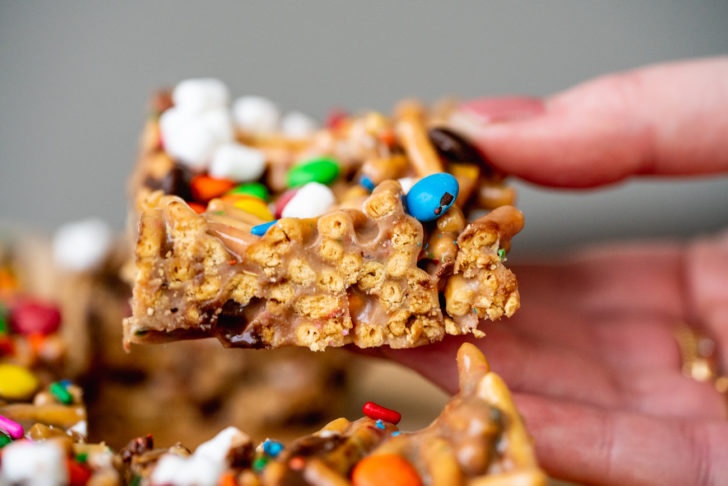 So what's the twist, you're wondering? Instead of spaghetti or some form of actual noodles, we used a bag of fried chow mein noodles instead, which you can find in the Asian aisle of your grocery store. It sounds strange at first, but stick with us: the fried noodles offer the perfect amount of crunch, which is needed with the melted marshmallows we used, which tie everything together like a dialed up rice crispy treat. To the marshmallow fried noodles, we used extra mini marshmallows, mini M&Ms and rainbow sprinkles to really "Elf-ify" the whole thing. And then to top it all off, a drizzle of hard-shell forming chocolate sauce to harden on top of the bars. Yowza, these bars are so yummy!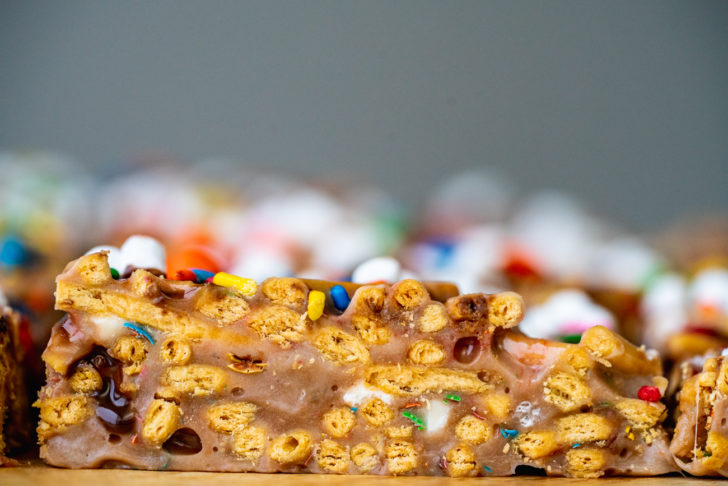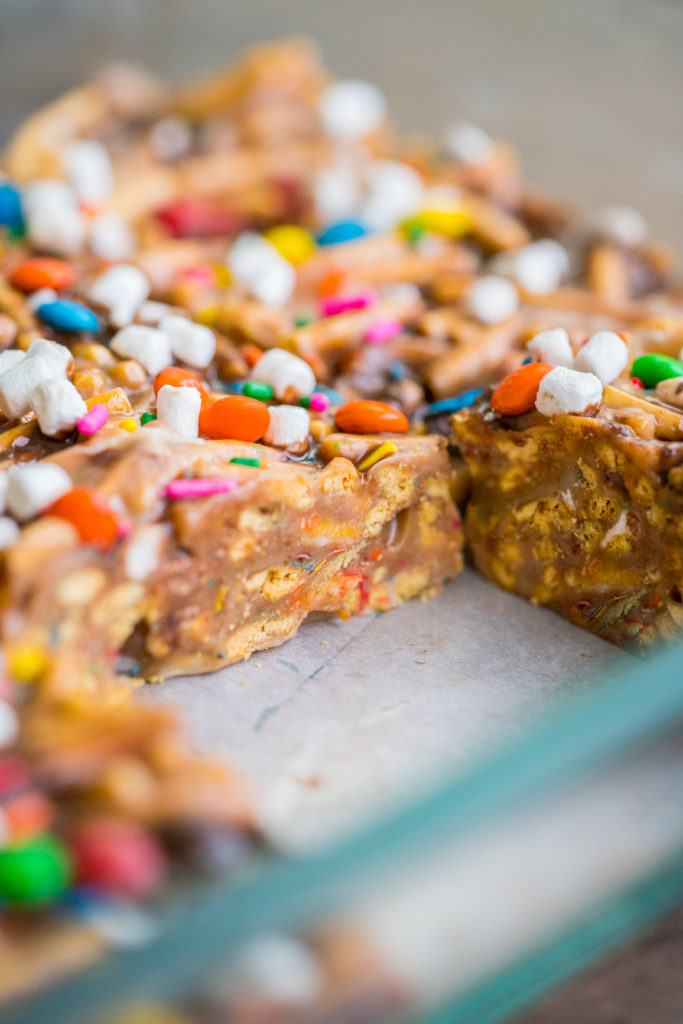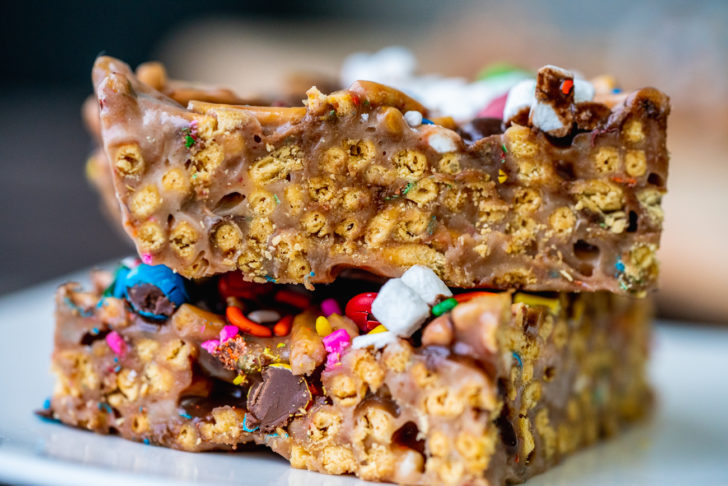 Buddy The Elf Cookie Bars
Serves 8
20 minutes active; 2 hours inactive
Ingredients
1 (16 oz.) bag marshmallows
1/2 cup (1 stick) salted butter
1 (16 oz.) bag fried chow mein noodles
1 cup marshmallow bits, not mini marshmallows
1/3 cup hard-shell forming chocolate fudge sauce
rainbow sprinkles, as needed
1/4 cup (1/2 stick) unsalted butter, optional
6 oz. white chocolate chips, optional
Preparation
Spray a 9x13-inch baking sheet with non-stick spray, or line with parchment paper.
Place chow mein noodles in a large bowl.
Heat butter in a large saucepan over medium heat and cook until just browned, then stir in marshmallows.
Use a rubber spatula and stir until melted and smooth, then pour mixture over chow mein noodles.
Optional (to make more gooey): heat 1/4 cup butter and white chocolate chips in a medium saucepan over medium heat and stir until melted and smooth. Stir into chow mein mixture.
Transfer noodle mixture to greased or lined baking dish and press into an even layer.
Top with a drizzle of chocolate fudge, rainbow sprinkles and marshmallow bits.
Let set until firm, then slice into squares.
Recipe adapted from My Recipes
SKM: below-content placeholder
Whizzco for 12T